Lets dive in a different world today. Lets dive into a different land. Lets dive into the world of calm and chaos. Let's dive into poetry.
Acrostic 
Acrostic is a very fun way to play with a phrase or word.To spell a word or phrase when the first letter is used -it is an example of Acrostic type.There can be differences in positions too. Let's try to better understand this with an example-
1.Using First Letter
HOME
H= House
O= Of
M=Merry-Making
E=Eve's Place
2.Positional
SEE
rows of flowers
gardEners planted
in the Evening
Sonnet
The Italian word "Sonnet" is derived from the word "Sonetto", meaning "little sound or song". Although a variety of sonnet types are available, the most famous and widely used is the Shakespearean-styled one, i.e- The English sonnet one. Written within 14 lines, consisting of rhyming couplets and quatrins. The typical way of writing this is in the iambic style: For e.g- ABABCDCDEFEFGG
When I consider how my light is spent,
Ere half my days in this dark world and wide,
And that one talent to hide
Lodged with me useless,though my soul more bent
To serve therewith my Maker,and present
My true account,lest He returning chide;
"Doth God exact day-labor,light denied?"
I fondly ask.But Patience,to prevent
That murmur,soon replies,"God doth not need
Either man's work or His own gifts.Who best
Bear His mild yoke,they serve Him best.His state
Is kingly:thousands at His bidding speed,
And post o'er land and ocean without rest;
They also serve who only stand and wait
———————"When I Consider How My Light is Spent" by John Milton, 1600s)
Villanelle
This is how the structure of this French verse form goes like:-
1.It has 5 three-lined paragraphs/stanzas
2.Two Repeating Lines
3.Two Refrains
4.A final quatrain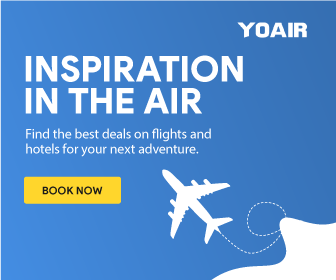 Example-
Do not go gentle into that good night, (refrain 1)
Old age should burn and rave at close of day;
Rage, rage against the dying of the light. (refrain 2)
Though wise men at their end know dark is right,
Do not go gentle into that good night. (refrain 1)
Good men, the last wave by, crying how bright
Their frail deeds might have danced in a green bay,
Rage, rage against the dying of the light. (refrain 2)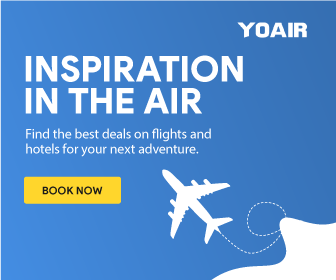 Lines taken from poem by Dylon Thomas
Epigram
Satirical, witty and short are the three best terms to satisfy what Epigram stands for. Generally,expressed as a quatrain or a couplet.. it is little different than the rest though.
all my best is dressing old words new,
Spending again what is already spent:
For as the sun is daily new and old,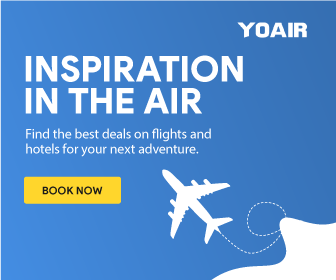 So is my love still telling what is told.

-Part of a Sonnet written by Shakespeare
Limerick
Sometimes, humorous and sometimes rude is what "Limerick" actually is.Limericks also have the power to touch serious matters.
There once was an old man of Nantucket
Who kept all his cash in a bucket
His daughter, called Nan,
Ran away with a man,
And as for the bucket, Nantucket.
—Anonymous, Example of a famous Limerick
Elegy
Usually written as  an exaggerated memoir or a sad poem in someone's memory- an Elegy is generally written to express grief after someone's death.
My Captain does not answer, his lips are pale and still;

My father does not feel my arm, he has no pulse nor will;

The ship is anchor'd safe and sound, its voyage closed and done;

From fearful trip, the victor ship, comes in with object won;

Exult, O shores, and ring, O bells!

But I, with mournful tread,

Walk the deck my Captain lies,

Fallen cold and dead.

– Walt Whitman

Famous Poets around the world
Shakespeare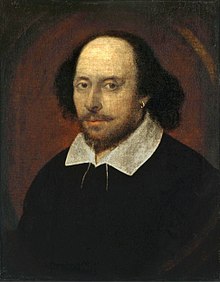 Known as "Bard of Avon" and famous for playwrighting, acting and poetry, William Shakespeare has been famous for being one of its kind. Being widely known for being the greatest dramatist and poet, he has won everyone's heart   since times immemorial.  Widely known for his plays, they are still evident in today's contemporary world. Also, three long poems as narration and 154 sonnets. It was between 1589 and 1613 that Shakespeare produced most works. Starting with the historical and comedy genre genres, he then moved to romances and tragedies till 1608. Macbeth, Hamlet ,Romeo and Juliet were some of his best pieces. In 1623, Shakespeare's posthumous poems were published.
One excerpt taken from Shakespeare's "Phoenix and The Turtle". Depicting the death of an ideal love; this is supposed to be an allegorical poem-
Truth may seem but cannot be;
Beauty brag but 'tis not she;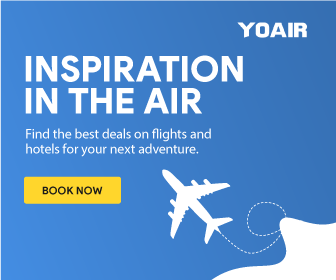 Truth and beauty buried be.
Walt Whitman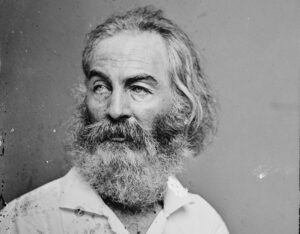 Known for being a good journalist, essayist and American poet,  Walter Whitman has played quite an influential role in his arena. Although being under the radar of controversy for his genre preferences ; he has controversy being in the news all the time. Spending most of his time in Brooklyn and a Huntington-born by heart, this American person got his first major collection of poems published with his own money and became famous as well. He has also been very inclined towards humanitarian work, on a large scale. He has devoted his later time in life to volunteering for hospitals and anything which is for the welfare of the people.Even his loss pieces were an amalgamation of both loss and healing. When he died at the age of 72, he was mourned by the common public at large also. He is still cherished for his humanitarian work and writings.
Robert Frost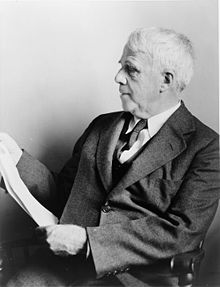 Always inclined by the philosophical and social themes of rural England, Robert Lee Frost is the only poet to receive four Pulitzer Poetry Prizes and also one of the very renowned Congressional Gold Medals.  Born in California and being a half-Scottish descendant, this man has left a mark on poetry ever since. Till date, his poems are much celebrated by people of all generations."My Butterfly- an Elegy " was his first well-selling poem that got well-published and circulated.
Pablo Neruda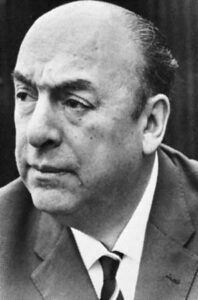 A Chilean politician & diplomat and a Nobel Prize Literature winner, Pablo Neruda has been famous as a poet since he was 13 years. Writing in a variety of genres; right from romantic poems to political things he has been rightly famous for all of it. He has also served as a senator for the Communist Party of his country. He was regarded like the national poet of Chile. Even the novelist, Gabriel, called him the "greatest poet of the 2oth century". His influence had been widely seen in his country; when he died common public crowded all streets mourning his demise.
Excerpts from "If you forget me"
You know how this is:
if I look
at the crystal moon, at the red branch
of the slow autumn at my window,
if I touch
near the fire
the impalpable ash
or the wrinkled body of the log,
everything carries me to you,
as if everything that exists,
aromas, light, metals,
were little boats
that sail
toward those isles of yours that wait for me.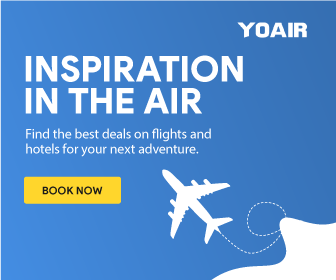 Well, now,
if little by little you stop loving me
I shall stop loving you little by little.
Emily Dickinson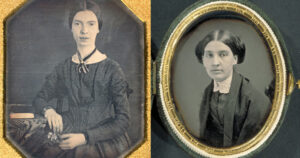 Known for her authenticity, Emily Dickinson has been one of those who has challenged existing poetry and represented it her way.She moved from traditional forms of poetry to modern experimentation of her poetry.Even her poems seemed like her reflection. She would express how the limitations of society can be overcome by the correct realization . Although it took some while for her liberal views to get recognized, it did come into notice in the late 19th century. Her poems attracted people of all ages.Her first poetry collection went through 11 editions and received mega success.
Much Madness
Much Madness is divinest Sense –
To a discerning Eye –
Much Sense – the starkest Madness –
'Tis the Majority
In this, as all, prevail –
Assent – and you are sane –
Demur – you're straightway dangerous –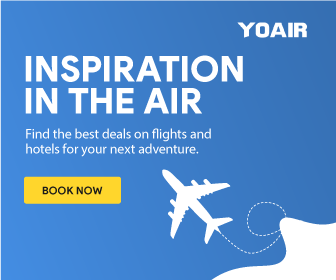 And handled with a Chain –
Ruskin Bond
A Padma Shri and Padma Bhushan recipient, Ruskin Bond is a celebrated Indian author of British descent. Born on 19th May'1934, he has been renowned as the person who is responsible for the growth of children's literature in India. He was awarded the Sahitya Academy Award in 1992. He has spent most of his life in the foothills of hill-stations and that is strongly reflected through his work. His topics and genres touch so many aspects and phases of India.He has written autobiographies,poets,short stories,children's books etc.
William Wordsworth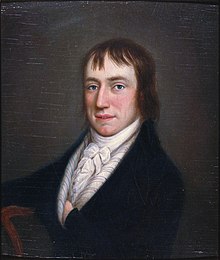 Known for being famous as an English Romantic poet in English literature, William Wordsworth is not a name that get lost among millions. Born in the Lake District of north-western England on 7th April 1770, William had four other siblings whose influence had been there on his life all throughout, especially Dorothy Wordsworth, who was herself a poet and diarist.William lived quietly an affluent life. He also had good access to his father's library and also got good exposure at his mother's place.During his schooling time he was encouraged to learn both local and scholar activities. He also learnt the Bible during this time. As a writer, he first became famous with his sonnet in 1787. He also first met his wife during his school years."The Prelude", a semi-autobiographical poem, is one of Wordsworth's famous works. He died from pleurisy on 23rd April 1850 and left great work behind as his legacy.
Excerpts from "The Daffodils"
I wandered lonely as a cloud
That floats on high o'er vales and hills,
When all at once I saw a crowd,
A host, of golden daffodils;
Beside the lake, beneath the trees,
Fluttering and dancing in the breeze.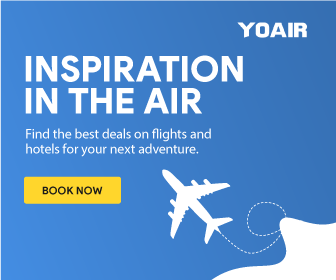 John Keats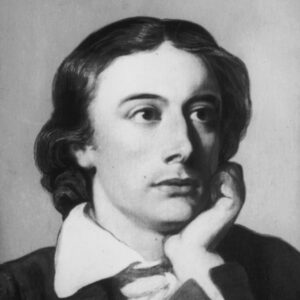 Being widely known as a prominent second generation poet, John Keats was an English Romantic poet. Born on 31st October, 1795 but living a short though remarkable life.Even though he died at a  tender age of 25, his publications were in the public's eyes only for 4 eyes. But,his real fame rose after 4 years.In fact, by the end of the century, his works were quiet well-acclaimed.The natural imagery depiction and emotional outlay were quiet applauded by writers later. Even till date, analysis is made on his work and loved widely across the world.
Excerpts from "Fancy"
Ever let the Fancy roam,
Pleasure never is at home:
At a touch sweet Pleasure melteth,
Like to bubbles when rain pelteth;
Then let winged Fancy wander
Through the thought still spread beyond her:
Open wide the mind's cage-door,
She'll dart forth, and cloudward soar.
O sweet Fancy! let her loose;
Summer's joys are spoilt by use,
And the enjoying of the Spring
Fades as does its blossoming;
Autumn's red-lipp'd fruitage too,
Alfred Tennyson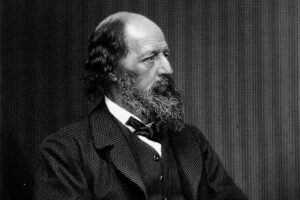 Born on 6th August, 1809, this British poet has been known to be quite popular during Queen Victoria's time and even till today.Awarded with the Chancellor's Gold Medal for his wonderful piece "Timbuktu". In 1830, his first solo poem collection was published , called "Lyrical" In fact, his powerful imagination and medieval themes combined brought a different essence to his work. He also mastered penning short stories. He also ranks 9th among the world's most quoted writers in "The Oxford Dictionary of Quotations".
The Lotos Eaters
In the afternoon they came unto a land
In which it seemed always afternoon.
All round the coast the languid air did swoon,
Breathing like one that hath a weary dream.
Full-faced above the valley stood the moon;
And like a downward smoke, the slender stream
Along the cliff to fall and pause and fall did seem …
William Blake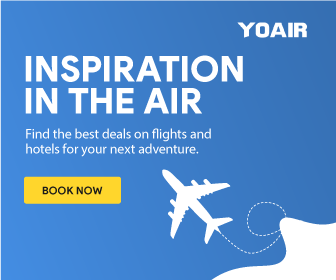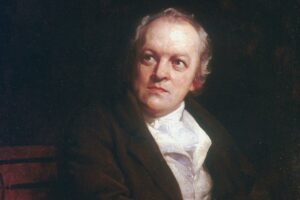 Born on 28th November, William Blake was not just been a famous English poet but also a printmaker and painter. His idea os visual arts of the Romantic Age still remains to be loved.He ranked 38th in the BBC's poll of the "100 Greatest Britons". His views, though idiosyncratic in nature, were once not appreciated by his colleagues, but despite the critical views, he kept working on his creative work .His paintings also have been characterised mostly as the "Romantic" or the Pre-Romantic period" His interest in politics also made him little inclined towards expressing his views on the French and American Revolution.
The Sick Rose
O Rose thou art sick.
The invisible worm,
That flies in the night
In the howling storm:
Has found out thy bed
Of crimson joy:
And his dark secret love
Does thy life destroy.
Conclusion
The world of poetry is far and wide with various styles and poets with different cultural backgrounds. While this article is only a brief overview of what literary creative styles and works exist. I hope it leaves you with a starting point to explore more poetry and art.