Photo credits: supdelhi.com
A Brief History of Delhi
India is a country which represents diversity and co-existence of different cultures, thriving and surviving together peacefully. Of all the brilliant places in India, Delhi is an exemplary example of a locale where people have decisively learnt to live unitedly. The legend of Delhi starts from the legend of Mahabharata, one of the famous epics of India which is dictated to have happened during the second millennium BCE. Earlier 'Khandavaprastha', a region pinned with numerous trees and weeds was later burnt down by Pandavas to become 'Indraprastha'. Although the concrete evidence of consecutive inhabitation has started to gather only after the sixth century BCE. The earliest architectural fragments belong to the Maurya period, around 300 BCE. There are many stories behind the name 'Delhi'. Some believe it to have come from the coins which were distributed in the reign of Tomaras, who ruled the site from the 8th to the 12th century. Others believe that the name has been derived from Indraprastha's King Prithviraj Chauhan's alias 'Dilpat', which means 'eminence' simply.
The setting has been built, destroyed, seized, conquered and reconquered too many times. For example, when Prithviraj Chauhan conquered Lal Kot, a city possessing a fortified complex was originally built by King Anang Pal of the Tomara dynasty in 736BCE but was conquered consequently by Prithviraj Chauhan. He named it afterwards 'Qila Rai Pithora'. Lal Kot is considered as the first city of Delhi.
During the late medieval period, Muslim influence started to be evident in Delhi. In the second battle of Tarain, Muhammad Ghori, an Afghani, defeated Prithviraj Chauhan in 1192. He had a major influence over a big segment of Northern India. Qutub ud-din Aibak, a general of slave forces became the ruler after the death of Muhammad Ghori, since Muhammad died without an heir. Later, Qutub ud-din Aibak established the Delhi sultanate and the Mamluk dynasty. Quwwat-al-islam and Qutub Minar were two constructions initiated by Aibak during that time. Later, when Iltutmish succeeded Aibak, he strengthened the Turkish acquisition in Delhi. Razia Sultan, the daughter of Iltutmish, became the first woman to rule Delhi. The Mamluk dynasty was overthrown was Jalal ud-din Firuz Khalji. In order to have more and more of the southern part of India, the Tughlaq dynasty under the supremacy of Muhammad bin Tughlaq was at its most consolidated pinnacle, however its roots were shaking from the northern provinces in India.
In 1398, Timur conquered Delhi and connected the northern provinces. Where the Sayyid dynasty was unable to prevent the dissolution of the Delhi sultanate, the Lodi dynasty proved to be an ace in recovering control over the northern region once again. The final blow to the Delhi sultanate foundation was given by Babur in 1526 to forever silence its triumph forever.
Babur, after defeating Ibrahim Lodi, established the Mughal dynasty. The Mughal dynasty is known for its long and stable rule over the northern provinces in India. Where a Hindu king, Hemu, defeated the Mughal emperor in Delhi and Agra in 1553, Akbar reconquered it from Hemu in 1556, subsequently defeating him in the second battle of Panipat.
Aurangzeb, a later Mughal emperor, died in 1707, which left the city without a guardian. Consequently, in 1737, the Mughal empire was weakened by the Maratha empire's prominence. In 1739, a Persian army led by Nader Shah invaded and bruised the northern region to take immense wealth back with him to Persia. The wealth looted included valuables like Koh-i-noor, Daria-i-noor and the Peacock throne. Once again in 1757, Ahmad Shah Durrani, an Afghani ruler, usurped Delhi to leave it in the hands of Alamgir II. However, the Marathas conquered Delhi in 1758 to lose it back to Durrani in 1761. In 1783, the Sikhs under the direction of Baghel Singh captured the Red fort but later left after mutual agreement between Shah Alam II and them.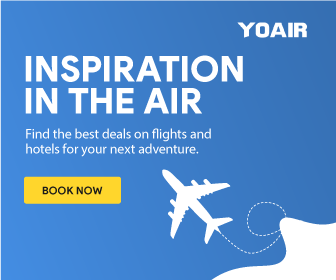 The rebellion also known as the 'siege of Delhi', is very well known as the 1857 rebellion of India which worked as a reminder of the unity lying within the hearts of sepoys coming from different cultures. From 1858, Delhi came under the direct control of British East India. In 1911, the British declared Delhi replacing Calcutta as the new capital of all the British held territories in India. After acquiring independence, Lutyens' Delhi was declared as the new capital of the independent India. In 1991, through the sixty-ninth constitutional amendment, the Union Territory of Delhi was declared as the National  Capital Territory.
Photo credits: researchgate.net
Physiography of Delhi
To the east of Delhi lies Uttar Pradesh where, on the other three sides, it is enclosed by Haryana. It lies in the northern part of India. The city is welcomed by the Yamuna river, the only river to run across it. The other river, Hindon, demarcates the eastern part of   Delhi with Ghaziabad. The Delhi ridge, which is an extrusive feature of the region, is actually the northern extension of the Aravalli hills. Also known as the 'lungs of Delhi', the ridge is rocked with quartzite. It is labelled as the second capital city with a great number of birds in the world, standing tall at a height of 318 m. The first one is Kenya's Nairobi. The other flashy asset of Delhi are the Yamuna flood plains. The plains provide both fertile soils and floods.
Since Delhi is situated on the Aravalli, it lies in the seismic zone -IV. The Aravalli is believed to have formed in the Archaeozoic times, around two and a half billion years ago. This antiquity increases the risk of earthquake occurrences.
Climate of Delhi
Since India is located in Asia, the country is blessed with the Southwest monsoon. Delhi, though a city in India, has fluctuating rains throughout the monsoon season. The fact reminds me of a famous saying representing the situation of Delhi which says "Aas paas barse, Dilli paani tarse", which refers to "it rains everywhere nearby but not a drop in Delhi".
The two main branches of the southwest monsoon meet around Delhi to gradually ascend towards Himachal Pradesh and Jammu almost at the same time. The northern part of India is more sensitive towards fall and rise in temperature because of the southern region, as it lies in proximity to the Indian ocean. Summers knock the region in early April and remains until late May to early June only to attain a peak. During summers, the temperature of Northern India can go as high as 45 °C due to heat waves occasionally. The average temperature of the city is around 37 °C- 38 °C from May to June.
For a period from November to January, the climate of Delhi is cold with an average temperature of 6 °C- 7°C. Since Delhi is located near the Himalayas, Delhi winters are famous for heavy fogs and a chilled atmosphere. Winters say bye by the first week of March.
Spring arrives in mid February. The days are warm, nights are cool and there are dry winds. It is a transition weather, therefore, it. Therefore, it provides pleasure. It is neither cold nor hot in the springs. Autumn is another stage of weather which shows up around early to mid October. The climate during autumn resembles spring's with the only difference in precipitation. The precipitation is comparatively lower in autumn as compared to spring.
Photo credits: tripsavvy.com
Demographics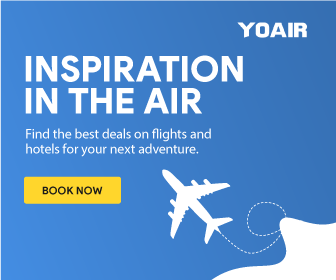 According to the 2011 census of India, Delhi's sex ratio accounts to 866 women per 1000 men. The average literacy of the city is 86.36%. Delhi is expanding at a great speed, which is why the regions lying beyond the NCT. For example, Gurgaon, Faridabad, Ghaziabad, and Noida are considered urban parts well connected to Delhi. Although the city is as big as a cornflake on the political map of India, it has a population of around twenty million. The United Nations also declared Delhi to have the second largest urban area in the world after Tokyo.
Photo credits: pickyourday.com
Culture
Delhi is a mix of all the cultures present in India. That is why the state is also known as a multicultural hub of India. One can find people of every origin in Delhi. The diversity found here among the social groups is endless. Jats, Brahmins, Sikhs, Gujjars, Bengalis, Muslims, Punjabis and many other communities exist in Delhi sympathetically. It has been identified that communities have started to adopt rituals and traditions from other communities. For example, 'Punjabi bridal kalire' has been adopted by other communities recently. Punjabi kalires are decorated with bells in dangling form attached to bridal chura, a special type of bridal bangles.
From architecture to cuisine, everything about Delhi is a concoction. It is a perfect blend of traditions and modernization.
Language
A language and proverbs define a culture with the utmost clarity. In Delhi, around 80% of people speak Hindi. The other languages spoken frequently are Punjabi, Bengali etc. The current status of spoken Hindi in Delhi is different to that of the Mughals as today's version of Hindi has adopted many words from Persian and Urdu languages.
Photo credits: en.wikipedia.org
Religions
One can easily see monuments and religious masterpieces belonging to different religions. From Jama Masjid to Bangla Sahib, the city has the tendency to dissolve the religious barrier among the people who carry faith in assorted sects. I have personally seen my Sikh friends going and paying gratitude to a Nizamuddin dargah, a heavenly dargah of Sufi saint Khwaja Nizamuddin Auliya. Yes, Delhi makes you forget your religion and the arrogance of disdaining others' doctrines. That is why Delhi is one of the best to find spirituality and get close to the almighty.
Traditions
I have watched people enjoying festivals and traditions in Delhi with extreme zeal. People here in this city believe in getting involved with one another. It doesn't matter whose traditions are talked about. Since the locus has been conquered, seized, usurped, reconquered a lot of times, the traditions of the rulers have stayed behind. The twelfth century started with the conquest of Turkish, Persian and Afghani intrusions in the province. That was the phase when  extravagant mausoleums, tombs and shrines were built to make Delhi's heritage richer. In Delhi we believe that our guest is god and we should respect them with humble hospitality. We also believe that those who are older than us possess more knowledge, skills, and experience than us. They ought to be followed without any doubt. Neighbors are our first relatives. Delhiites (people residing in Delhi) are lovely people who know how to live without worry. It is in our tradition that no matter how poor a Delhiite is, they will feed stray dogs with a broad smile on their faces.
Photo credits: historum.com
Architecture
Historical monuments in Delhi portray a fusion of different architectural styles in them. For example, Jama Masjid reflects Indo-Persian architecture. Some Hindu temples like Birla Mandir and Chattarpur Mandir emulate the combo of Northern and Southern styles of temple architecture. The Lotus temple on the other side, built by Baha'ullah, a Persian religious leader, reminds us to hold on to unity and humanity, which are the core principles of human existence. Because we can't survive without each other. Not only this, but almost all religious places in Delhi are open to everyone, no matter what their religion is. The Red Fort is another monument that symbolizes India's Independence and has alot of history behind it.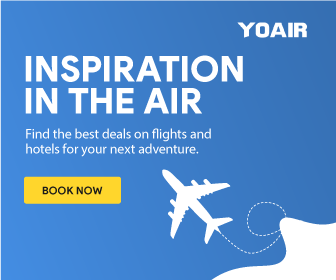 Photo credits: pinterest.com
Crafts & Arts
Meenakari, gold jewellery carving, textile embroidery have been incorporated into Delhi's lifestyle since the Mughal reign. The Mughals were so keen on painting and artwork, like marble paintings, paper paintings, miniature paintings etc., were evolved to express painting to another level. They also built great schools of painting. Tuti Nama (Tales of the Parrot) and Hamza Nama (Dastan -e-Amir Hamza) are two most celebrated works of the Mughal school of Miniature painting conducted during Akbar's reign.
Photo credits: herzindagi.com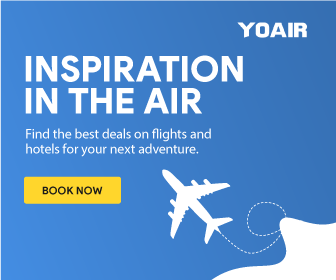 Cuisines
Delhiites are food lovers. We love eating and cooking and then eating again. Delhi is full of sweetness and spice. Like people like food, you can say. Lassi, khas khas sherbet, Aam panna, shikanji are usual summertime beverages in Delhi. These drinks can be easily consumed anywhere, from hifi restaurants to street vendors. Sweetness is everywhere. Spice is equally available and consumed in gigantic amounts. People here love binging on spicy chaat, and snacks like samosa (yes, world famous samosa!!!), aloo kachori, golgappa, dahibhalla. Wow, spice is life. Learn from Delhiites, how to enjoy spice in life?
Your travel list is never complete without adding Delhi to it. Delhi harbors brilliant places to experience. India Gate, Qutub Minar, Purana Qila, Red Fort, Cannaught Place, Lotus temple, Humayun's tomb, Jantar Mantar, Agrasen ki baoli. ISKCON temple, Akshardham temple, Rajghat, Chandni Chowk, Dilli Haat, National Museum, etc. If you have not visited Delhi, you have not actually travelled yet.