Ezra Matthew Miller is a non-binary  (born September 30, 1992) American actor who goes by the pronouns they/them. Not only is this special, but the reason they have become known all over the world is because of their portrayal of DC's The Flash. Furthermore, they are a fashion icon, but more on that later.
Recently, they have been in the news. Specifically, for allegedly throwing a chair at a woman, injuring her. As a result, the Hawaiian police placed them under arrest for aggravated assault. This is the second arrest. Previously, they were arrested a month back for disorderly conduct at a bar.
This gives a clear indication that the actor supposed to star in the film titled " The Flash " needs help. Both mentally and physically, as they are suppressing his emotions. As they are bursting out of him like a volcano who is pillaging and destroying their career and life. That they have worked so hard to build from the ground up.
Background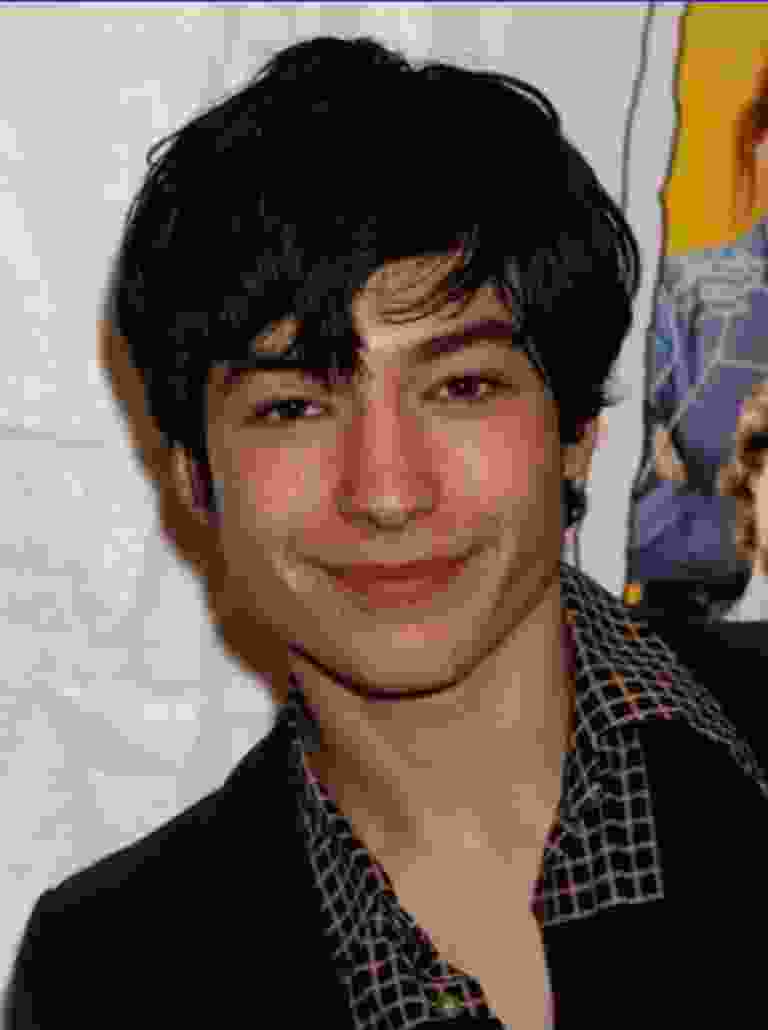 Miller's rise to fame was extraordinarily swift and early. Born in 1992 to wealthy New Jersey parents — they were a prominent New York publisher, she a successful modern dancer — Miller excelled at singing opera while they were still a child. Mainly debuting with the New York premiere of Philip Glass's opera White Raven at Lincoln Center in 2001. They would later describe that experience as "the most profound ego boost that an 8-year-old could receive." Miller then moved into a long-term residency with the Metropolitan Opera children's chorus. That background primed them to segue into acting, and there again they seemed to be charmed: Their first TV role? Feeding wisdom to David Duchovny, at the ripe old age of 15, in Showtime's hit dramedy Californication. Their first movie? The lead role in Antonio Campos's critically acclaimed Afterschool, which debuted at Cannes that same year.
Ezra Miller's Work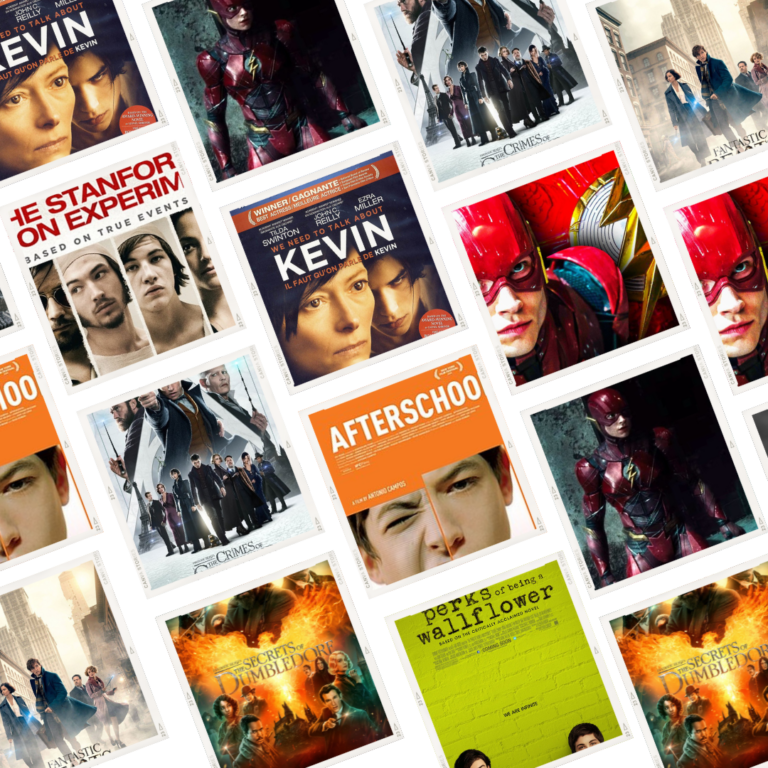 Miller's feature film debut was in Afterschool (2008). Specifically, they followed by starring as the title character in the drama We Need to Talk About Kevin (2011). As well as in the film adaptation of The Perks of Being a Wallflower (2012), which I highly recommend watching.
In 2015, Miller co-starred in the drama The Stanford Prison Experiment and the comedy Trainwreck. This was before playing Credence Barebone / Aurelius Dumbledore in the Fantastic Beasts films Fantastic Beasts and Where to Find Them (2016), Fantastic Beasts: The Crimes of Grindelwald (2018), and Fantastic Beasts: The Secrets of Dumbledore (2022). In 2020, they also had a recurring role in the miniseries The Stand as Donald Merwin "Trashcan Man" Elbert.
Miller also portrays Barry Allen's Flash in the DC Extended Universe (DCEU). This began with a brief cameo role in the 2016 films Batman v Superman: Dawn of Justice and Suicide Squad. Mainly before appearing as one of the leads in Justice League (2017) and its director's cut Zack Snyder's Justice League (2021). Whereas when it comes to making guest appearances on television in Crisis on Infinite Earths (2020), which was a screaming moment for DC fans worldwide. This was a monumental moment like The Flash from the TV series and the films came face to face with each other. And the first season of Peacemaker (2022). Their standalone film is scheduled for release in 2023, in which Miller also portrays another version of Allen's Flash from an alternate timeline.
The Emergency Warner Brothers Meeting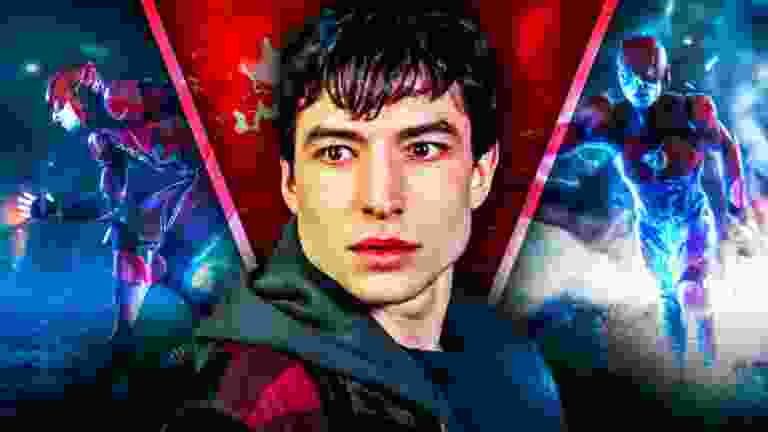 On March 30, Warner Bros. and DC executives held an emergency impromptu meeting to discuss Ezra Miller's future with the studio following The Flash star's recent arrest for disorderly conduct and harassment. According to a knowledgeable source, the consensus in the room was to hit a pause. Mainly on any future projects involving Miller, including possible appearances in the DC Extended Universe.
The studio has more than a year. Before it has to make any hard decisions about a potential sequel to The Flash. Warner Bros. also has avoided making any key decisions. Mainly on tentpoles ahead of Discovery taking control of WarnerMedia in a $43 billion mega-merger. WarnerMedia chief Ann Sarnoff announced on Tuesday that she is exiting the company as AT&T spins off its entertainment division to Discovery. Last month, Warner Bros. moved the Andrés Muschietti-helmed first installment of The Flash — a production fraught with drama — from Nov. 4, 2022, to June 23, 2023. 
One insider says Miller had "frequent meltdowns" during production last year on The Flash. While the insider, according to, Rolling Stone stresses there was no yelling or violent outbursts, they described Miller as "losing it."
Breakdown of Ezra Miller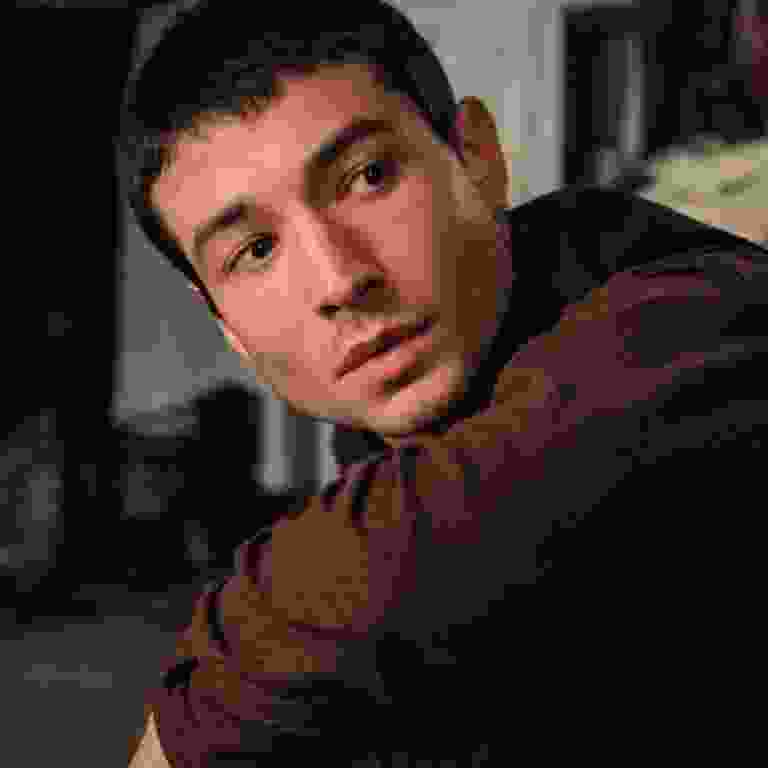 Miller, one of Hollywood's most well-known nonbinary actors, has largely flown under the radar until now, turning in highly acclaimed performances in indie films before joining the Fantastic Beasts franchise and becoming The Flash in the DC Extended Universe. They just kind of (but not really) won an Oscar for that performance.
But that March 28 arrest for disorderly conduct caused other reports of temperamental and aggressive behavior to bubble up. One couple filed a restraining order against them, while rumors surfaced that the actor had been having breakdowns while filming The Flash, an upcoming installment in the DC movie franchise, scheduled to be released next summer. After spending the last decade or so on the cusp of top-tier celebrity, Miller's starring role in that film finally seemed to be pushing them into the limelight.
But now Miller's career may be in jeopardy. Rolling Stone reported on April 6 that Warner Bros. had put all of Miller's upcoming projects on hiatus following an emergency meeting to discuss their behavior. That potentially includes the two remaining installments of the Fantastic Beasts franchise as well as all of Miller's contracted Flash roles.
The Future of Miller as The Flash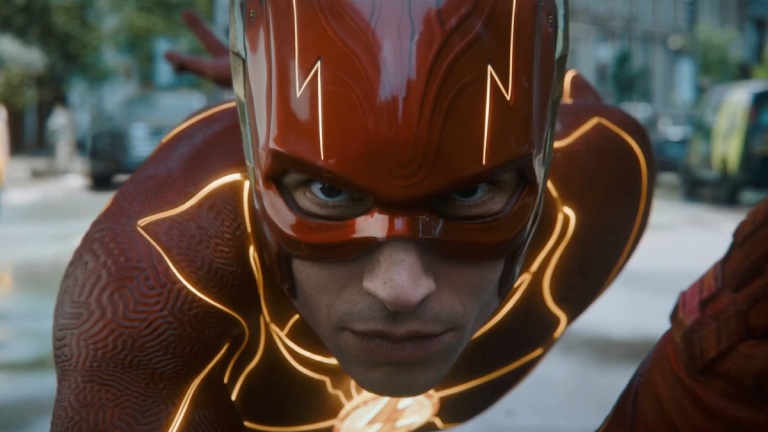 The Flash may depart the Speed Force if Warner Bros. has anything to say about actor Ezra Miller. Significantly, the recent string of arrests for aggressive and violent behavior. Miller was most recently arrested for second-degree assault on April 19. After an incident at a party in the Puna district of Hawaii, near Pāhoa. Miller allegedly refused to leave the party when asked — a common theme in their recent incidents. And then threw a chair, striking a woman on the head and "resulting in an approximate half-inch cut". According to a media release by the Puna Patrol. The woman refused treatment. Miller was released Tuesday morning pending further investigation.
The Media Circus
Every major, regional and small media outlet has reported on Ezra Miller's second arrest. From sensitized clickbait to actual ethical reporting on the subject. It is no surprise that Ezra Miller has become the talk of the moment online. Not only for what they are going through or the help he needs. But the worry that " The Flash " film in the works will be stalled and fans would have to wait a long time for a standalone scarlet speedster film.
But as a massive fan of the television series & films and media student, it worries that people seem to be more concerned with the delay of the film rather than the mental health issues that Ezra Miller maybe be facing. This is the world we live in today. The majority care more about a fictional film about a superhero rather than a human being who sends out warning signs that something is bubbling beneath the surface of their body.
Public Reaction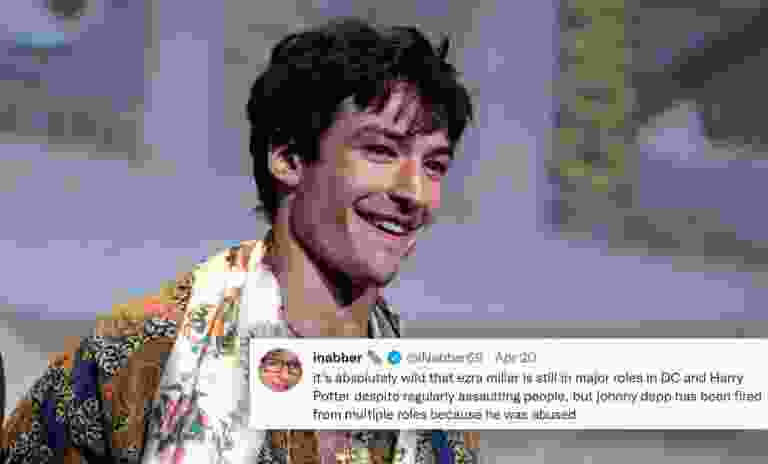 The popular bashing site, Twitter netizens are calling out Warner Brothers for not taking action against Ezra Miller after the second arrest.  How are they still the flash? It is on everyone's mind, especially the Twitterati who thrive on taking down and canceling artists. The fans need an outlet to direct their rage. While Warner Bros. or the actor's representatives are yet to release a statement about Miller's arrest. In an earlier report,  WB calls an emergency meeting to discuss the actor's future in upcoming projects. But it is a false report courtesy of a rep of WB. As per a news report, Warner Bros. is not concerned about Miller's arrest and will not be stopping any of his future projects.
As per a report by Deadline, Warner Bros. is not looking to reschedule Ezra Miller's solo The Flash movie or move it to HBO Max. The studio has also declined to comment about the actor's recent arrest in Hawaii. Miller plays two important characters for two different franchises for Warner Bros. They play Credence Barebone in the Fantastic Beasts franchise and Barry Allen in DCEU.
Netizens took to Twitter and called out Warner Bros. hypocrisy over their silence on Miller's arrest.
One user wrote,
"Will Smith slapped Chris Rock in front of the world and walked away with an Oscar; why do you think Ezra will be kicked out of Flash for "SIMPLY" hitting a woman? People like us do need to worry about sins and punishments, but Will and Ezra are different; they are Hollywood STARS."
Another user wrote:
"it's wild that Ezra Miller is still in major roles in DC and Harry Potter despite regularly assaulting people, but Johnny Depp has been fired from multiple roles because he was abused."
Pattern of Misbehaviour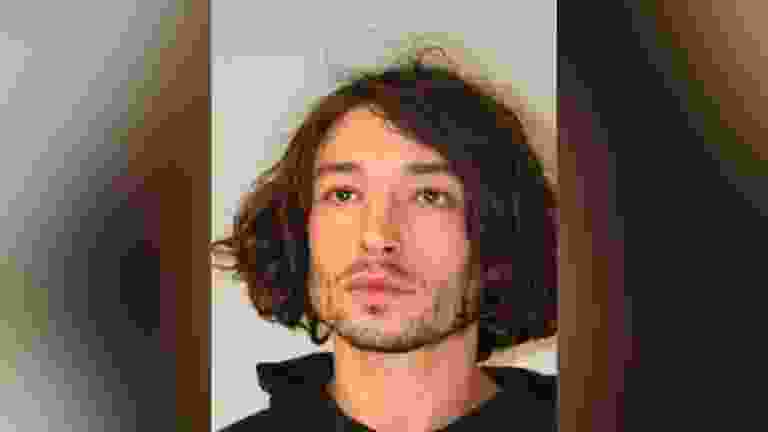 This isn't Ezra Miller's first disorderly conduct rodeo.
In 2011, while shooting The Perks of Being a Wallflower in Pittsburgh, Miller was charged with drug possession — police reported finding 20 grams of marijuana in their vehicle — but the charges were later dropped, and they were instead penalized with a $600 fee.
Nine years after that fairly harmless misdemeanor, Miller choked a fan in Reykjavik at a "trendy bar" the actor frequented in April 2020, after they allegedly lost their temper in the face of "pushy" eagerness from young women who spotted the actor.
When Ezra Miller started getting caught with his breakout role in 'We Need to Talk About Kevin', Furthermore, nobody imagined they would try to bring some of that energy to real life as an adult. All jokes aside, what Ezra Miller has been doing over the last couple of years. It is truly disturbing and worrisome for their entire inner circle.
What their problems have mostly revolved around is physical violence towards women. Specifically, they often assault them in different scenarios. In terms of career, all of their employers have looked the other way for long enough and their careers could be over in a matter of days. Three arrests in the same year, plus the ones before that. And a series of erratic behavior reports are just the tip of the iceberg.
Ezra Miller Suffers from Mental Health Challenges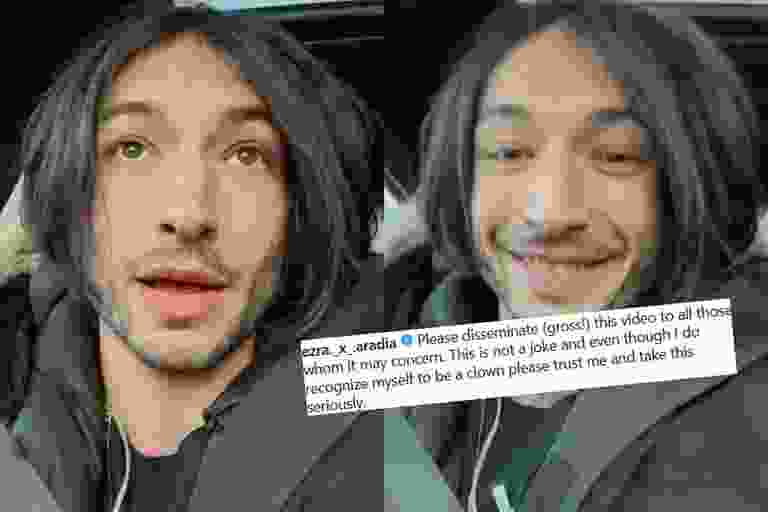 Before getting into more details, we need to say first that Ezra Miller is going through some serious problems. Currently, the actor is a danger to others and if you see them anywhere near you, please move away from him and tell them they need help if possible. Miller is in a very dark place right now with several outbursts and chaotic behavior that invites us to think they are not entirely sober. But besides any type of substance abuse the actor could be part of, there is another hidden reason they are currently going through so many problems that are directly affecting their behavior when they are around other people.
Ezra Miller's Identity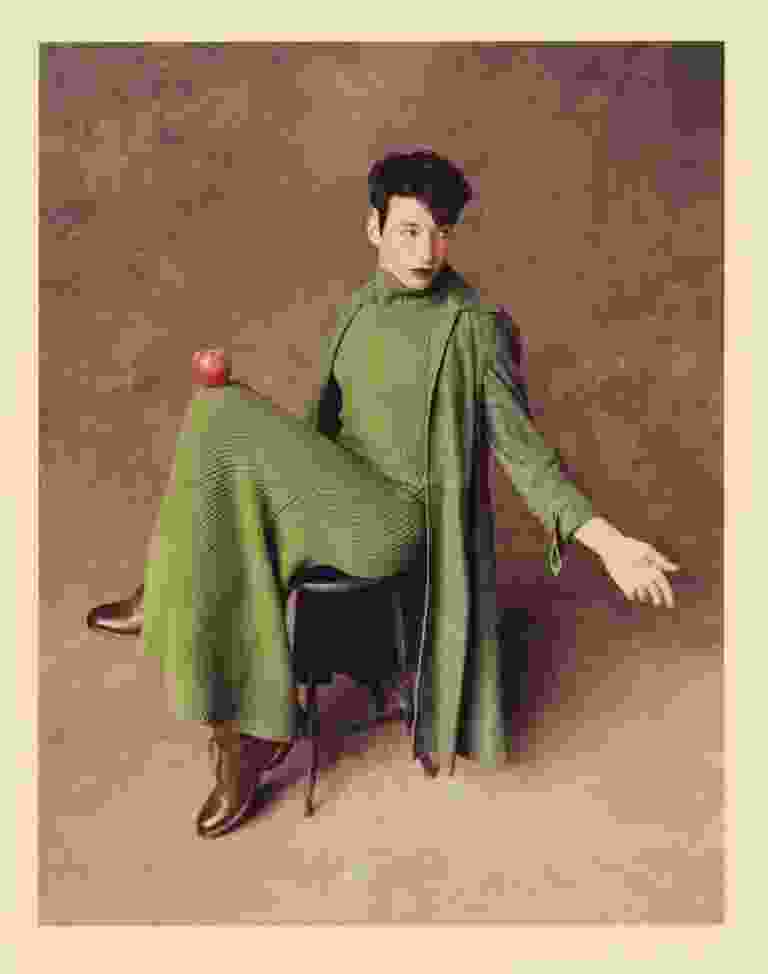 To those who don't know, Ezra Miller identifies as non-binary, which means that they don't identify as either male or female. The entire non-binary concept is difficult to understand but should be learned. It may be difficult for a lot of people, but all we need to know is that respecting people's wishes to address them as they want is more important than anything.
However, Ezra seemingly hasn't gone through a smooth transition. As often, society tends to ostracize people who decide to become non-binary people. Moreover, this rejection can have deeply negative effects on their behavior or their personality. Although this doesn't justify any of the behavior displayed against women. It does offer a little more insight into this possible identity crisis. That Ezra Miller might be going through right now.
I hope they get the help they need as I enjoy them in the role of Flash on screen. And, as a concerned person, I would like them to get better.
Ezra Miller is a Fashion Icon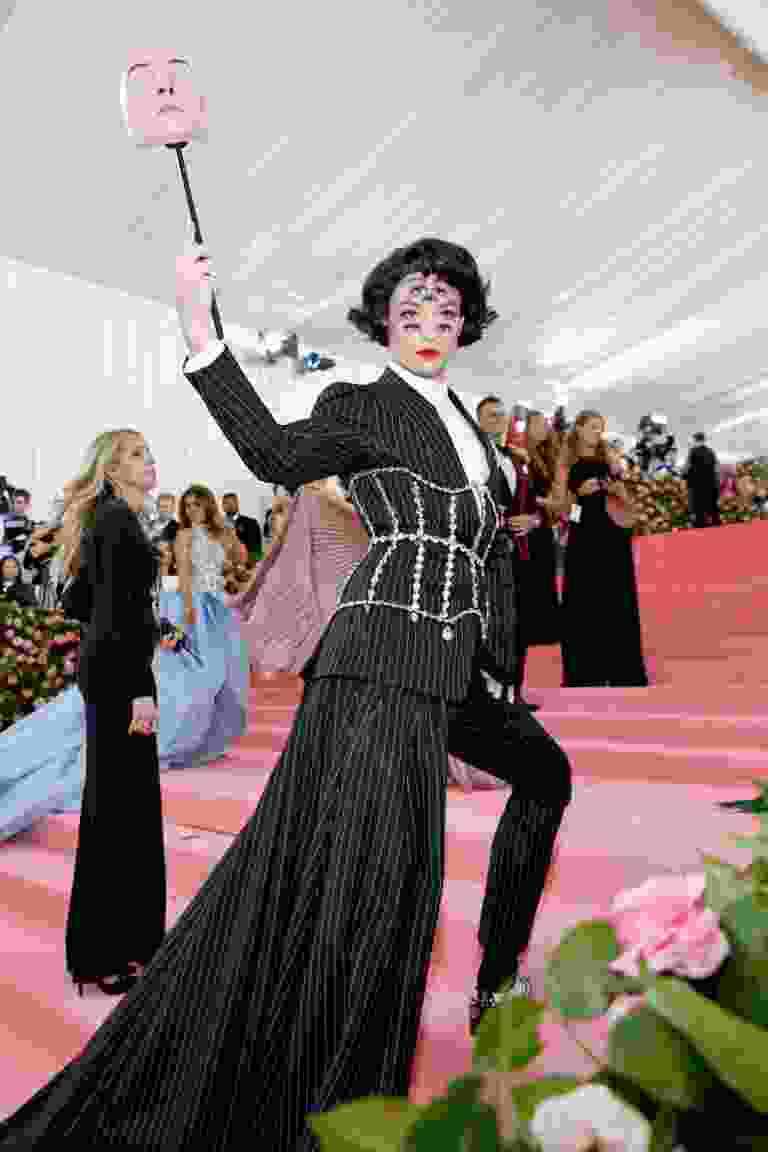 Ezra Miller is a fashion icon of the 2010s. What makes a fashion icon though? Well, in my opinion, if they're breaking the rules, exploring their own identity through their fashion, and wearing things never seen before, then they're a fashion icon. Madonna broke the rules of on-stage costuming, and as a result, she's now a fashion icon. Prince and David Bowie are fashion icons because they broke the rules of gender and fashion. There's no point in fashion if you don't push boundaries. Fashion is a place to express yourself.
Unlike fine art or music, you essentially don't need skill or talent to express yourself with fashion. Don't let things like gender or age stop you from experimenting and wearing whatever you want. If it makes you happy, wear it. If it makes you feel unique, wear it. Life's too short. Wear it. And take Ezra Miller as an example, there is nothing bad that can happen from breaking fashion rules. You will inspire yourself and inspire others.
Conclusion
While Miller has a history of bad behavior, the fashionable, out-and-proud LGBT and polyamorous actor. Specifically, who have also been lauded for their forthrightness when it comes to their gender identity, sexuality, and sense of self-expression. They've graced numerous covers, taken part in buzzy photoshoots, and snagged big-time roles.
So, I am a bit worried about their, mental health but glad that Warner Brothers won't be firing him. But he needs anger management, a therapist or a psychologist to attend to his mental health woes.