Credit: African news
The #free Jacob Zuma campaign contributes' to a looting tragedy in South Africa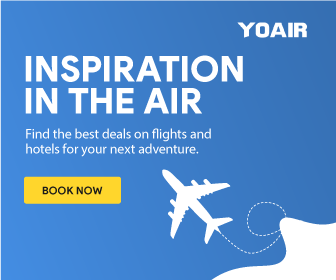 Looting is stealing goods and black South Africans were doing it as a protest. Looting occurs across several provinces in South Africa, dominated by Kwazulu-natal people. The arrest of former president Zuma triggered the looting event. People were raising their voices to state about the high unemployment rate.
The majority of the looters were not aware of what they were looking for. It is just an opportunity to get bread for them. Black people are hungry as businesses retrench employees due to loss of income affected by the lockdown regulation of covid-19. I do not believe in vandalizing as communication, but these people were sending a message.
Looters were using black empowerment as white people were not part of the looting. Looters were targeting big malls in their provinces. They were even using shop trolleys to carry heavy things. To explain this looting craze, a multitude of narratives have arisen. Some have claimed that ardent fans of former President Jacob Zuma are to blame for the turmoil. Others have suggested that looting is indeed a result of political corruption and South Africa's significant level of crime.
Black people are deliberately receiving encouragement to participate in violent acts and disobedience by followers of President Zuma. The looting campaign of FreeJacobZuma's brutality at its root illustrates the inherent contradictions that plague the present Black Community. Looting in assistance of the #FreeJacobZuma campaign.
Details about the looting
Many factors contribute to the violence. These are some of them: the disappointment of hungry and freezing individuals whose hopes are already covid-19 pandemic is destroying. Disparities between the affluent and the poor, disputes within the ruling party. Zulu people in its conventional form. Lastly,  the tensions between races in the nations.
There are claims that the current chaos is similar to a poor revolt spurred on by severe food scarcity. Even the tiniest businesses may thrive in the face of adversity if they take a multifaceted approach that emphasizes standing apart from the pack. Vehicles were set on fire near the Mooi River in KwaZulu-Natal. Following that, roadblocks and store looting occurred in Ethekwini and Pietermaritzburg. The president announced on Friday that at minimum 212 people have died since the start of the looting.
The  Police Force are looking into 131 murder cases and has initiated inquests into 81 fatalities. "About the disturbance, over 2 thousand persons are in jail.  According to a Reuters reporter, some 50 people cleaned up shattered glass and placed empty shoeboxes into plastic garbage bags inside Diepkloof Mall in Soweto, South Africa's largest township. Looters were looting clothing stores, and ATMs were set on fire.
The Participants of Looting
People who were not working are the ones participating, as the majority are young people. Unemployed people were receiving social grants and the government decided to stop their payment. This is one of the leads to looting. The drug addicts were being racist when they were attacking Indian shops claiming they wanted to take over the country. Looters were mostly going after the mall. Most people were participating as they saw an opportunity not to sleep on an empty stomach.
Some people were looting to supply their small businesses. They were stealing baking powder to bake scones and sell them. Ever since the pandemic regulation, small black-owned businesses have not been making a profit. This made the small black business owner participate in the looting event.
The phenomenon of big businesses trying to kick small businesses out of the market remains strong. Another issue is that small business owners most of the time do not qualify for a loan. Small black businesses see this as a slap on their face. They say the white monopoly does not want to share a plate with them. Blacks do not want to see the success of a small black business. "They" see this as a treaty to their business.
Small Business
Credit: bing.com
According to studies, roughly 25% of businesses survive for up to 15 years, 33% survive for the first ten years, 50% live for about five years, but only 70 per cent live the first year. " 66 per cent of small businesses will endure their first twenty months, according to the Small Business Association".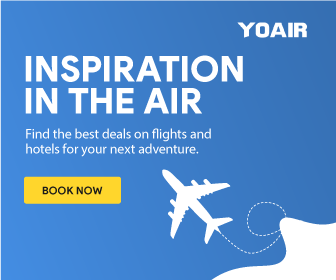 The biggest aspect small firms can do now is subject themselves to self-reflection. Small firms thrive not by directly competing with multinational enterprises, but by focusing on niche markets that larger companies overlook. An approach necessitates continual attention, which necessitates self-analysis far beyond the process level; everything about the underlying marketing strategy to the functioning of the mailroom must be thoroughly examined.
This entails figuring out exactly what the company wants to give its consumers, how this sets it apart from the competition, and how effectively it is delivering on these key products and services. To be the best, you must strive for perfection in all areas. As a result, small business owners must be willing to make difficult decisions when it comes to hiring. Employees that repeatedly fail to deliver should be substituted for someone who does the job. Such steps are more difficult to do in a small business, but they are necessary.
Leaders must guarantee that their teams are willing to go above and beyond to produce outcomes, even if it means asking for considerably more dedication from their employees than their competitors. Many businesses protest that this is just out of their financial reach, that they cannot afford to spend money on market research from professional researchers. The reasoning is sound, but consider this: if marketing, advertising, and public relations funds are few, how important is it that they be used wisely? This can make their own black business improve.
Consequences of Looting
Looting had an impact on both impoverished and middle-class neighbourhoods. Both private and public property have been damaged or destroyed. Many people have been hurt, and some have died. Hundreds of companies, shopping malls, mega-shops, bottle shops, medical organizations, industries, telecommunications networks, and logistical hubs were looted and destroyed in the middle of riots and protests. Over 20 shops remain closed because of a lack of funds to reopen.
The shops that did not have insurance. Most of them were not open because of the lack of funds to cover up the damage from looters. In the long term, insurance costs will be high. As a result of looting. The current wave of theft and property vandalization in South Africa can create long-term repercussions for insurance costs and investor confidence. The SA Specific Risks Insurers Association, South Africa's sole short-term insurance that covers damages caused by riots, anticipates claims related to the nation's street crime and looting.
During the disturbance, bread, health products, and high-end retail goods like television sets were looted. It's a mash-up of deliberate manipulation in the aftermath of Zuma's arrest, criminal groups exploiting chances, and (most importantly) unbridled rage at the post-apartheid economics and politics that has driven the majority of blacks to the margins of capitalism. White monopoly is the target of rage. Anger is directed at being excluded from the fulfilment of material aspirations and lifestyles. It's both regrettable and terrible. Workers were not on duty because of the vandalization of the roads.
Looters were closing lots of roads, as people were not taking the risk of travelling. More than 150 malls and shopping areas, eleven warehouses, 8 factories, and 161 liquor stores and wholesalers have all suffered significant damage," says the report. This does not account for the cost of repairing public infrastructure.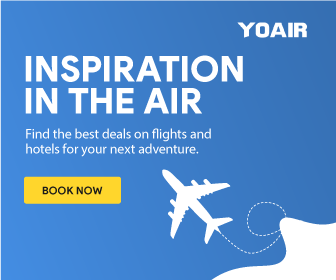 Protesting peacefully and violently
There will be avoidance of death and injuries. It serves as a reminder that even when controlled by an oppressive dictatorship, the people retain power. – a lot more common: Peaceful protests, on average, draw 11 times the amount of public engagement as armed protests. Peaceful protesting is a conscious strategy for passionately violating a society's unjust rules that negate freedom, and therefore preserves the First Amendment's protection of religious freedom.
Peaceful protest also symbolizes the respectful assertion of a society's leadership, substituting coercion of fear for public support as a tactic for control over the law. It is a strategy for rectifying injustice. Peace recognizes a government's authority, whereas opposition implies societal corruption. Protesters frequently lose track of their supporters, resulting in destroying property, flames, and even murder.
Using logical methods to arrive at choices inside the organization is a management strategy of a rational model. Corporate Management believes that damage to the retail sector alone totalled over R5 billion plus counting as restoration activities get underway in certain locations. Over 150 shopping centres were targeted, with over 800 stores robbed and 100 destroyed. Well over 200 people have died as a result of violence and theft. The police were precariously ready for the chaos, that "those who were encouraging the violence" would be found. "We will make every effort to bring these criminals to justice," words from the president.
Alternative Methods
Individuals will still be able to genuinely rise and alter what they detest about their circumstances if they demonstrate peacefully. Peaceful protest attracts the attention of the rest of the world to their plight and is thus the most effective approach to increasing awareness of both the oppressed.
During times of social upheaval in any country, determining the best method to approach change, whether violent or nonviolent, is difficult. Even when you can find a method to bring the people together, overthrowing a repressive regime is difficult. In these tumultuous times, I feel that nonviolent protest is the wisest course of action. Only under extreme circumstances does peaceful protest fail.
Hidden Racism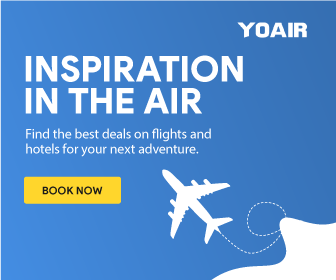 Credit: Goodthingsguy
The origins of racial groupings in South Africa are diverse. Apartheid's racial Classification is still deeply embedded in South African society. South Africans continue to categorize themselves and one another into one of four distinct race groupings (black Africans, whites, Coloureds and Indians).
However, racism is hidden behind the looting. Black people still demand to be equal with white people. Black people say white people try by all means to make small black businesses not reach their level. The looters were also looting the Indians as they were taking over the Tuck shop business. South Africa's dominant majority are Black or indigenous South Africans, Africans, or Black people of South Africa. However, they are neither ethnically nor linguistically homogenous.
The Xhosa,  (North Sotho), Zulu, Tswana, South Ndebele, Venda, Swati, (South Sotho), and Tsonga, are the primary ethnic groups in the group, all of whom speak Southern Bantu languages. The racial or cultural term "African" refers to indigenous or black South African citizens. It's also a term for black individuals living in South Africa who are expatriates from other African nations.
There are foreigners in South Africa and black citizens claim that they affect the unemployment of citizens. Migrant communities include Pakistanis, Somalis, Zimbabweans and Nigerians. South Africa also has a large Vietnamese population (about 50,000 people), as well as an Asian group.
The anthropological significance of looting
Black people must confront its period to move forward in the 21st century. To develop a suitable political climate of true, democratic participation aimed at promoting equality, these discussions must include everyone and demand strong leadership. All of this necessitates honesty and the avoidance of confusing private investment with the state. South Africa's battle to overthrow white-only rule as well as the harsh authoritarian regime without starting a war made it an internal symbol of a successful democratic struggle.
Despite improvements achieved over the past couple of decades, plus seven though, even though it controls Africa's third-largest economy, lots of South African citizens are still suffering, especially as the coronavirus epidemic worsens economic circumstances. These questions concerning human nature are also part of anthropology. Some of anthropology's forefathers attempted to ascertain the basic human constitution and just how far each culture had advanced along an unilinear road to civilization.
A revival of those who are sceptical about the debunking of racial theories. The struggle against conventional biological racism is still vital. We are in the 21st century and racism still exists. I believe we do not practise good anthropology.
If solving a problem is to vandalize things, that means we are working backwards. Humanity and anthropology should be something we talk about as always. Maybe it is our solution to violence and racism? In conclusion, black and white people are all the same. Spreading love on one another is something that we should all practice daily. Let's all support one another whether you are white, black or from a foreign country. Segregation is not the solution, but love and humanity for one another.