It's 2021, and online grammar correction tools are the norm among most students, content writers, marketers, and many smart office employees. If you think about grammar correction software, Grammarly is probably the first thought that pops up in your mind.  However, imagine a scenario where you are in urgent need of an online content curation platform and, for some reason, you can't access Grammarly.
Or, what if the most popular grammar correction tool is not really suited to your content style?
What do you do then?
While Grammarly is a great grammar correction and content optimization tool, let's talk about some of the alternatives for you to try.
Online grammar correction tools and Grammarly alternatives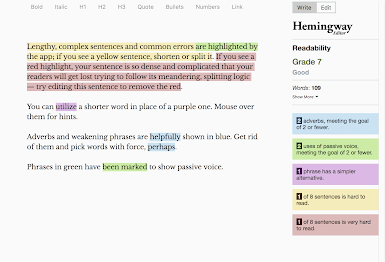 Ginger; improve your English with this Grammarly alternative
Ginger is without a doubt one of the most popular online grammar correction tools out there. The official site of Ginger itself claims to be trusted by 10 million users worldwide. Ginger is popularly known, not only as a Grammarly alternative, but many prefer Ginger over the former instead. It can help you with correcting "all types of grammatical mistakes".
This includes sentence structure reframing, style consistency, and punctuation error correction. Additionally, Ginger also offers translation options in no less than 40 languages. The free and premium version While only 350 characters are allowed for free use, it is more than enough to try out the software.
You will soon come to see the benefits of Ginger. After you sign up to Ginger, you will be offered a free extension for Chrome. While the free version is okay in itself, you can experience the real benefits of Ginger only after signing up. There is a con, of course. While ginger works well with MS Word, it's not compatible with Google docs. Ginger provides a perfect platform for content writers in the form of its Ginger writer app. It can be obtained after you are done with signing up.
To use the app, all you need to do is copy and paste the content, and then you'll be amazed at how easy use it truly is. If you are using a mobile device, then the Ginger keyboard is just for you. It is robust software that catches your typing errors on the go. From social media posts to emails and simple chats, it's a great way to write error-free content.
A quick glance at the pros and cons of using Ginger: 
Pros: 
Even the free version offers three convenient tools for writing— a thesaurus for word alternatives, a dictionary as well as an editing space that offers translations.
One of the most significant features of Ginger is the translation function. It offers translation in 40 languages. • Not only the premium version erases the strict character limit of the free version, but it also offers a "personal trainer". This refers to a service offered by Ginger that helps improve your command of the English language. Furthermore, this training is known to be highly optimized based on your writing style. In short, you are not only improving the quality of your content but also improving your command of the language itself. How cool is that?
Cons: 
The free version offers relatively less than much other grammar correction software. For example, feedback for any errors in the text is minimal in the free version, as compared to the premium version.
While the software offers multiple values for money services, the steps you need to take are multiple as well. In Grammarly, you are provided with a side window as you click "see more in Grammarly", which offers you a list of almost all the potential mistakes in your content one by one. No such option is found in Ginger. You need to manually correct each mistake by placing the pointer on top of the highlighted error and then choose to accept or reject the correction.
One of the most significant cons of Ginger is its incompatibility with Google docs and Mac OS. This diverts many of its users to other online grammar correction alternatives.
Pricing
Like most premium versions, Ginger premium offers monthly, annual, and biannual subscription options. If you want to upgrade to the premium version from the free version, then monthly subscription charges are $13.99. The annual subscription charges for the same are $89.88 for the whole year.
This is a one-time payment. Additionally, the annual subscription charges tone down the rate to $7.49 per month. If you want to subscribe to Ginger for two years, you need to make a one-time payment of $167.76, which costs you $6.99 per month.
It should be noted that the above-mentioned prices are with the ongoing special promo discount of 30% off all plans. Furthermore, Ginger offers you a money-back guarantee if you aren't satisfied with their services within the first seven days.
ProWritingAid; one of the most popular Grammarly alternatives
Considered one of the greatest online grammar correction tools, ProWritingAid is a great Grammarly alternative. It is popular among content writers everywhere for its correction accuracy, which is a match for Grammarly. Hemingway Editor offers all the basic grammar correction facilities— error correction, sentence restructuring, as well as enhancing readability by optimizing the vocabulary of the content.
A quick glance at the pros and cons of ProWritingAid: 
Pros 
It is compatible with MS Word, Google Docs, open office, and Scrivener, along with much other software. • Sentence restructuring, thesaurus, writing style checker, and readability analysis tools are available for use. • It works on both Macs as well as Windows.
A free version of ProWritingAid is available for those trying to test out the tool.
Cons 
While ProWritingAid offers almost the same services as Grammarly, it is a bit slower than the latter.
Most of the top features of the online grammar correction tool are limited to only premium users' use.
The mobile grammar correction app for ProWritingAid is unavailable for either iOS or Android.
Pricing 
ProWritingAid costs $14.77 per month for monthly subscribers. You can make a one-time payment of $58.33 for enjoying its services for a full year. There is a lifetime payment option as well. For a one-time payment of $294.57, you can enjoy lifetime services of ProWritingAid.
Hemingway Editor; sentence structuring Grammarly alternative
It is mostly known for offering good sentence structuring services. It's a style checker that helps you keep your writing style consistent while keeping the content readability easy. As the name implies, the editor helps in creating easy-to-read sentence structuring. Hemingway Editor isn't recommended as a complete replacement for other online grammar correction software.
However, it can be used as a great add-on. The complex sentences in your content are highlighted depending on the difficulty of readability. "Hard to read" and "very hard to read" notifications will help you adjust the sentence accordingly. If you are using too much passive voice in your content, Hemingway Editor will flag it. The same goes for overly complex phrases and excessive use of adverbs.
 A quick glance at the pros and cons of using the Hemingway Editor: 
Pros 
One of the best online grammar correction software for enhancing the readability of your content.
The free online version offers relatively good editing options.
Complex sentences are flagged and it helps make your sentences clear to the audience.
Cons
Your format is lost once you copy and paste the content in the app for correction.
While the complex sentences are highlighted, there is no help offered in the correction of the structure itself.
The problem with simplifying the content is, it can become too simplistic and dull if you keep restructuring the highlighted spaces. It's up to you to decide when it is enough.
Pricing 
Hemingway Editor offers a free online version. However, if you would like to work offline for some reason, you can make a one-time payment of $19.99.
Best Grammarly alternatives FAQs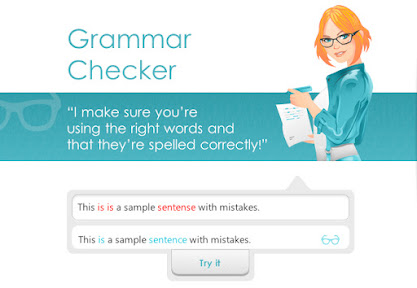 How Do You Use a Grammar Checker?
Language programming works in an unexpected way. With some language checkers like Grammarly, you can reorder text into it or transfer a document to actually look at it for blunders. Here and there, these punctuation checkers have modules for internet browsers and email customers, and they persistently check all that you compose and propose adjustments when fundamental.
Key Features to Look For in the Grammarly alternatives?
While assessing the best syntax checker to utilize, you need to think about a couple of key elements. In the first place, you need the language structure checker to be first-rate, getting all your spelling, botches, recommending approaches to rephrase sentences to improve them, fixing your accentuation, and generally speaking, assessing the message for tone, style, and lucidness.
Then, you need to ensure it incorporates a counterfeiting checker and word reference to look into words or discover choices on the fly. Finally, the best punctuation checkers additionally incorporate expansions and reconciliations to utilize it with all your number one projects and applications.
Are Prowriting aid and Grammarly accurate?
Particularly for scholars, the best language check application is an individual decision. Notwithstanding the astute prevalence, ProWritingAid has a solid client base and extraordinary surveys. It's persistently advancing through refreshes and adding new components, and it checks all the cases for any individual who composes expertly.
Before you buy a syntax checker, make certain to peruse their protection strategy and look into their security conventions. A large portion of them, like ProWritingAid, and Grammarly pledge to keep your data protected and hidden.
How to check punctuation and is precision a problem for Grammarly alternatives?
Contingent upon which instrument you use, the cycle might be unique. Nonetheless, with the greater part of them, you will see caution and featured or underlined text that needs revision. The language structure checker might recommend a fix that you would then be able to acknowledge or reject or change yourself. Once more, that relies upon the syntax checker you use. Some are more exact than others. Normally, those that utilize broad information bases and AI learning are the most dependable.
What is the method to choose the Best Grammar Checker Software?
Prepared to make good oodles of cash for a boss language structure checker? Wait for a minute or two. You should gauge your choices cautiously. Here are a portion of what to pay special mind to while picking a language checker.
Cost: Numerous applications permit you to play out an online language check free of charge. Yet, most online checkers follow a membership model. Assuming you need to utilize a syntax checker for proficient work, it's a good idea to pay for one. You gain admittance to more provisions thusly. Pick one that falls inside your spending plan.
Exactness: You as of now have a solid handle of language rules, yet it assists with having a partner who can select the niggling issues that you may miss. Language structure correctors accompany various degrees of exactness. Our rundown underneath highlights the absolutely precise on the lookout.
Usability: Go for a punctuation checking program that is not difficult to utilize. You need one that is modified for your utilization case. For instance, you may need one that incorporates Microsoft Word if that is the thing that you use for your composition.
Premium Features: Some syntax checkers accompany a large group of premium components. For instance, you may need one that accompanies a paper checker to assist you with scholastic composition. Assess your requirements to choose what highlights you need. Pick an answer dependent on these needs.
Backing: Does the syntax checker accompany solid client care? This may not be significant if you're searching for an oddball-free syntax check. Yet, if you're paying for it, you'll need to realize that help is there in the event that you at any point need it.
Conclusion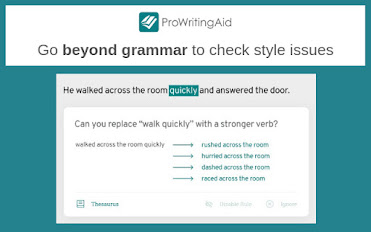 Scholars use language checkers to guarantee the greatest composing they can create. Editors and site designers use syntax checkers to further develop SEO and comprehensibility for their crowd. Appropriate sentence structure rises to noteworthiness, and proficient essayists are not viewed in a serious way in the event that they don't really take a look at their work prior to submitting it. Language structure checkers likewise assist with keeping away from counterfeiting, assist you with realizing where you commit errors, and further develop your composing abilities.
How do you use Grammarly alternatives online?
It relies upon the punctuation checker instrument. A few projects, like Hemingway Editor, feature a wrong sentence. Grammarly parses out the whole message and shows you where your errors are untruth and how to address them, even re-composing the sentence to make it more decipherable.
Utilizing one of the most incredible syntax checker applications from our rundown, you can check punctuation botches in an email, Word records, and use a program module on structures you round out on the web. Utilizing one of these devices, you can transfer an archive or duplicate/glue in your crude text. The language checker will go through your archive line-by-line and distinguish every one of the slip-ups and issues. A portion of these contributions checks all your text on the fly as you type.
Which one of the Grammarly alternatives should you choose? 
The above-mentioned alternatives are not based on their ranking. If you think about it, every writer has their own style, and the online content curation tools are not the "one key fits all locks" kind.
The best grammar correction tool for you is the one that helps curate your content without diminishing your unique style. There are plenty of options out there. I recommend you to try out the free versions and find which suits you best, rather than going for the most popular grammar correction tool you can find.
Assuming you're searching for the top-tier sentence structure checker, you need to go with Grammarly . It's significantly better than the rest. Be that as it may, Ginger, ProWritingAid, and WhiteSmoke are other incredible options, particularly if you would prefer not to pay the heavy expenses charged by Grammarly. In case you're searching for a totally free form, go with After The Deadline.