The world has witnessed a massive paradigm shift in the field of education since the beginning of the COVID-19 pandemic. Ever since schools, colleges and universities were closed to limit the spread of coronavirus cases, education was made available online. That way, students could continue learning and teachers could continue educating them from their homes.
Even before the COVID-19 pandemic, universities and other higher education institutes had begun offering courses through online learning platforms, to utilize the internet to reach out to more people. Offering many across the world ample opportunities to develop their skills and improve their employability in this competitive world. The pandemic has sped this process up.
Today, education is more accessible than ever. One can access a plethora of courses anytime, from anywhere in the world, provided they have an internet connection and an internet-enabled device. One can find courses and advanced programs as per their interest, liking and convenience. From certificates, licenses, and diplomas, to more advanced qualifications such as an associate's degree, bachelor's degree, master's degree and even a doctorate. These courses and programs offered by universities and higher education institutes worldwide mean that one no longer needs to relocate, travel or overall spend their life's savings for quality education. Nor do they have to forgo the idea of pursuing higher education because of these limitations.
The best part about it is that this form of education has become very popular and online qualifications are being recognized by top employers. Especially if these qualifications are obtained from reputable and accredited universities.
In this world of online learning, business programs, particularly business degrees, are a very popular choice among people. As such, today's post will unravel why many prefer business degree programs, find out what some of the most popular business programs and specializations are, and finally, look at some of the best universities that provide accredited online courses.
Why are Business Courses and Degree Programs Popular Choices?
Business degrees are a popular choice among students both online and offline. Here's why.
We currently live in a business-driven world, where everything is either directly or indirectly linked to businesses. Since every industry today has a business side to them, they are all in need of accountants, managers, financial experts, leaders, analysts, and other personnel equipped with the appropriate skills to help maintain and grow their trade, while achieving their intended goals. As such, various organizations in diverse fields generate demand for people equipped with such knowledge. Business programs allow students to equip themselves with these in-demand skills. Seeing so much opportunity in the workforce, many decide to get business qualifications, not to miss their chance.
Additionally, depending on the degree and specialization, business graduates tend to have a higher starting salary or, at least a starting salary matching the average salary for college graduates in the U.S. The average annual salary for college graduates is $50,000, and according to Indeed, one of the world's leading job boards, business graduates may receive an average starting salary ranging from $50,000-90,000  per year. Making them one of the highest-earning college graduates.
A high starting salary also acts as a motivating factor for people to select business programs.
In most workplaces, an entry-level job in this field requires at least a bachelor's degree, while senior and executive positions may require more advanced degrees. That is why this post will focus mainly on bachelor's and master's degree programs.
The Versatility of a Business Degree
A business degree is also very versatile, so it can be a great way to advance your career, regardless of the chosen field. This is once again because everything is related to businesses these days. The majority of the world's population either works for a business or owns a business.
Higher education in business provides an all-rounded learning experience. This empowers students with desirable skills and expertise in finance, strategic thinking, communication, problem-solving, decision making, leadership, organization, marketing, sales, human resource management, accounting, management, strategic planning, leadership, and more.
The versatility of business degrees means that there's something for everyone's interest. For instance, one can focus on leadership and management if they enjoy leading a team, or they can specialize in accounting if they like working with numbers. Not all wish to work in other business organizations. They wish to embark on their entrepreneurial journey and start their own business ventures. For that, there are entrepreneurial programs too. Students can learn what they like while also learning the general concepts of business. It is the complete package.
Being versatile also means that people are able to jump from one industry to the other, without changing the course of their careers.
Learning Valuable Life Skills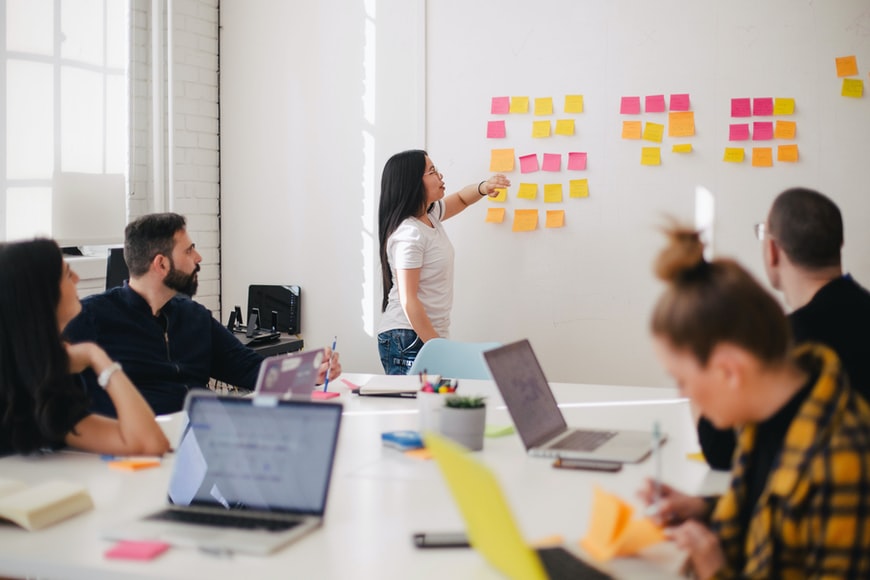 Apart from learning employable skills, business programs, also teach other worthy soft skills and technical skills such as, presenting information in front of a group of people, pitching an idea, emailing professionally, teamwork, negotiating, learning basic economics, understanding how current events affect businesses, making well-informed financial decisions, teamwork, accustoming to intimidating professional environments, and learning to be comfortable in the generally uncomfortable business attire. These can prove useful even if one chooses to follow a different career path.
As attractive as it may sound, business degrees do require a lot of effort at the end of the day. It is a highly competitive area of study as so many people are interested. People often strive for decent grades or invest their time and finances in completing a graduate degree, from accredited institutions to stand out.
Popular Business Degrees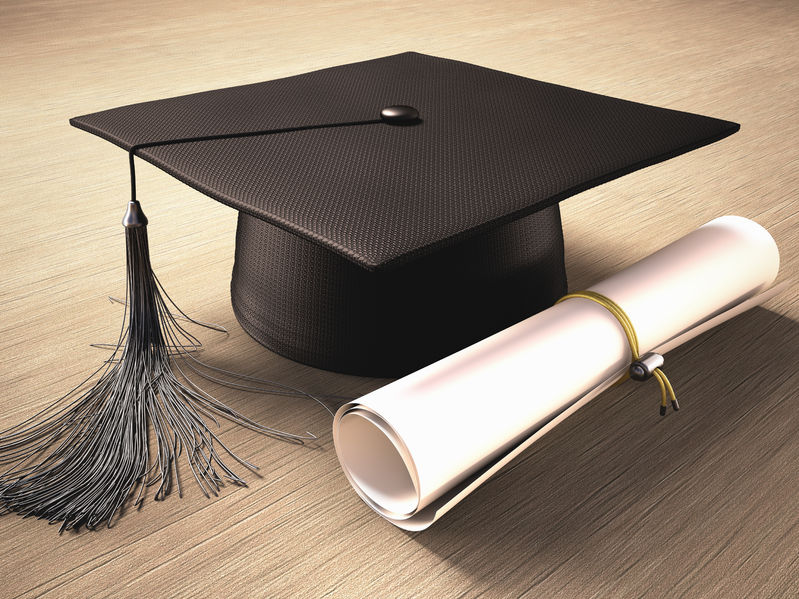 Some of the most popular business degrees are Bachelor's degree in Business Administration or BBA, Bachelor's degree in business, and Masters in Business Administration or, most famously known as an MBA.
In these degree programs, some common courses and modules one could expect are accounting, economics, marketing, computer technology, math, statistics, public speaking, business law and ethics, globalization, finance, management, marketing, etc.
Many choose to specialize or major in certain areas, depending on their career plan or interest. Some common areas of specialization are:
Accounting: Accounting is said to be the language of business. The industry uses accounts and accounts-based data to monitor their financial activities, and make crucial decisions based on this data. A specialization in accounting will normally have courses in statistics, mathematics, economics, taxation, law, auditing, etc.
Finance: A business degree with an emphasis on finance equips graduates with the knowledge of how to understand the health of an organization, how to make investments, raise funds, and optimal ways for businesses to earn money, among other things. Finance majors focus on corporate finance, investment analysis, fundraising, etc.
Marketing: Business degrees with a focus on marketing, teaches students how to promote the business and its products and services that it may be trying to sell. They learn techniques and strategies to research market trends and understand consumer behaviour to convince consumers to spend their money on the product. Brand management, communications, advertising, strategies, market analysis, etc. are some common courses found in this major.
Human Resources: Apart from fundamental business skills, specialization in human resource skills specific to managing human resources, such as business communications, employment relations, ethical issues, conflict management, organizational behaviour, etc.
Supply Chain Management: This is a popular specialization because we are presently living in the era of globalization. These majors tend to focus on project management, logistics, supply chain analysis, and economics.
International Business: This major is for those who are interested in exploring the fundamentals of business from an international perspective. Common modules may include global leadership, international trade and policy, international supply chain management, etc.
Information systems: In this specialization, IT management skills are taught along with business skills. Depending on the requirements of the industry, students focus on developing applications, software quality, database systems, e-commerce, etc.
Entrepreneurship: This is for people who are interested in learning how to build businesses from scratch. It allows students to explore their creativity by encouraging innovation, business planning, brainstorming new products, and more.
Other specializations may depend on the ones available in different schools.
Online Business Degrees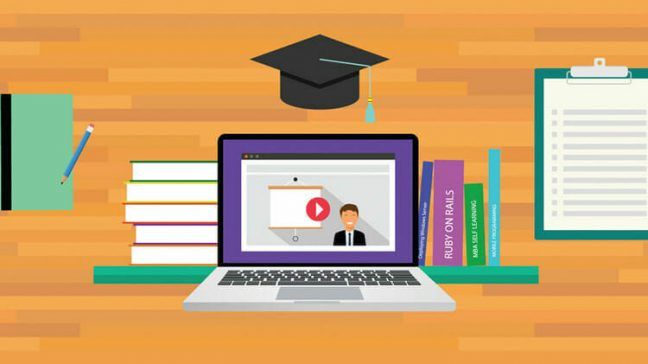 Numerous online educational platforms, including those developed by different universities, offer a range of interesting business degree programs, including all the different specializations discussed above, and more. Only with the advantage of attending classes and doing all the coursework from the comfort of one's home, or anywhere else in the world.
These degree programs are a lot more flexible as well, in terms of schedule. As per the student's convenience, they may select a program that offers either synchronous classes or asynchronous classes. Synchronous classes are conducted in real-time where students and teachers attend classes together from their respective locations. These classes foster discipline and encourage much needed face-to-face discussions. Asynchronous classes do not have fixed schedules. The classes are pre-recorded and students can access them as per their convenience, as many times as they need to. This way, they can understand the material at their own pace.
Whether students opt for synchronous or asynchronous classes would depend on their personalities, style of learning, interests, ability to manage time, and schedule.
Common Concerns regarding Online Business Degrees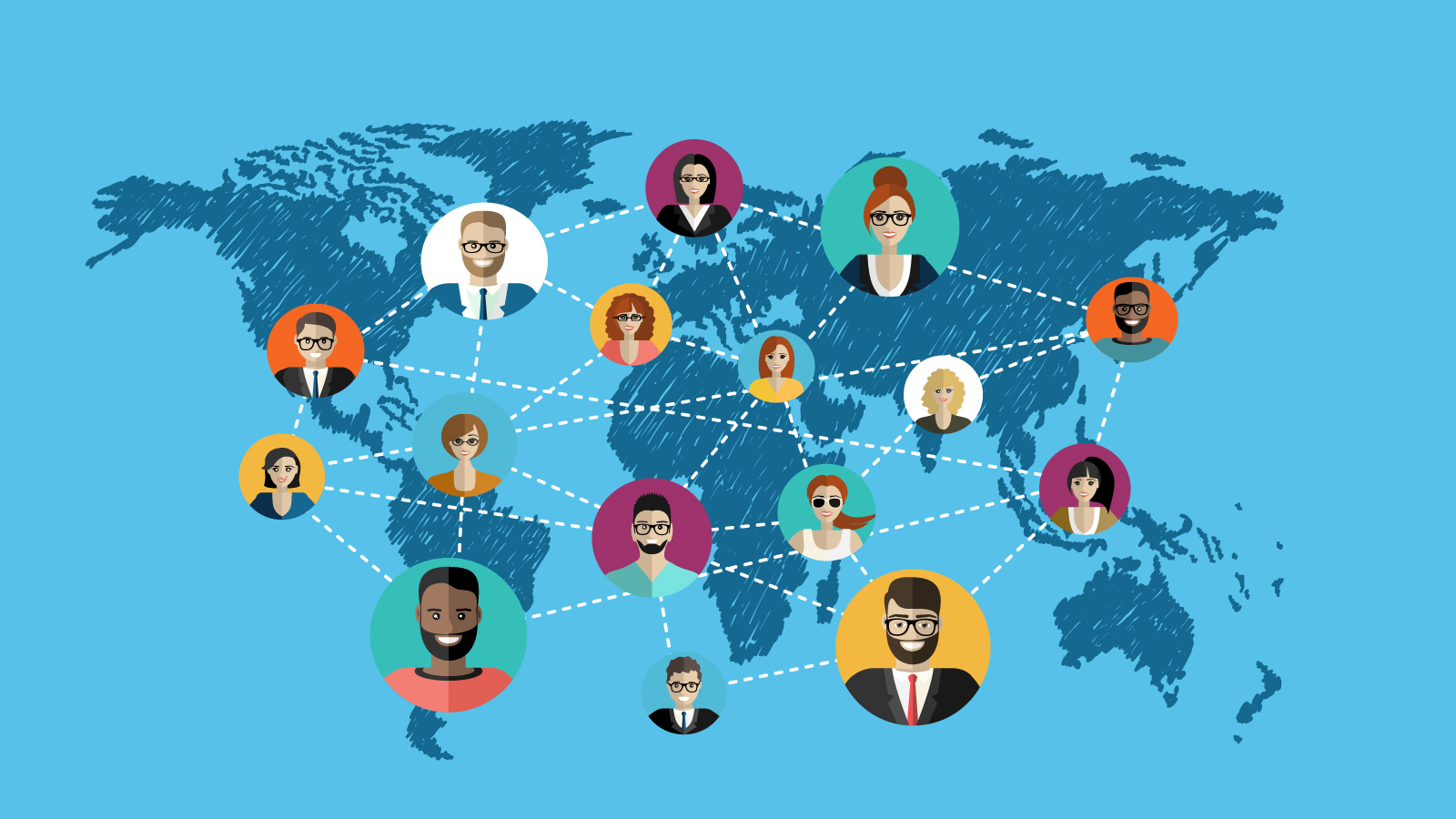 Some may be concerned about the lack of interaction with peers or instructors. It has become a necessity to network and form valuable connections, given that many a time, the chances of getting hired are increased based on the people they know. However, many online universities ensure students and professors stay connected through social media, university forums, and other such platforms. Teachers also encourage as much interaction as possible between students during live classes to fulfil this criterion. In online business degrees, especially, there is a lot of group work involved, meaning students must work in teams to complete their coursework.
Moreover, certain universities offer blended degree programs, where the majority of the time classes are done online but, a few weeks in the year, students are required to visit the campus, either to sit for exams or to network, attend physical classes and meet the instructors in real life.
Employers may also be concerned about a lack of hands-on experience or work experience that comes with traditional on-campus education. However, even online degree programs may require students to get real-world experience, especially at reputable universities. In many cases, it is usually working professionals who seek online degrees as they do not have the time to do an on-campus degree. In those cases, their employment already counts as work experience. However, some schools may require them to complete an internship in an organization outside their place of employment.
List of Online Universities and Business Degrees Accredited Internationally
Here are some of the best, most reputable universities around the world that offer accredited online business degrees. The classes are taught by highly qualified professors who have excelled in their fields, assuring the same quality of education for online students as the on-campus students. These universities also provide a wide range of student services such as library facilities, career counselling, technical support, etc. facilitating the online learning experience.
The undergraduate degrees on average have a duration of 3 years, whereas the graduate degrees range from 1-2 years.
Pennsylvania State University – World Campus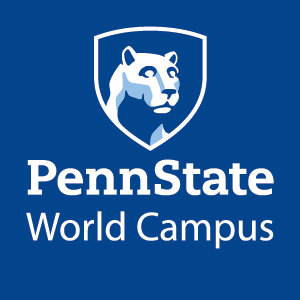 Pennsylvania State University or Penn State launched its online campus in 1998 and has since become a leading establishment in providing quality distance education. Penn State is accredited by the Middle States Commission on Higher Education or MSCHE, an organization that assesses whether higher education institutions meet their comprehensive criteria for quality education, ethics and integrity.
The Penn State online business programs have a long list of business majors to choose from. At the undergraduate level, there are Bachelors of Science or Bachelors of Art degrees in Accounting, Agribusiness Management, Business, Economics; Economics, Finance, Health, Policy and Administration; Labor and Human Resources; Marketing, Organizational Leadership; Recreation, Park, and Tourism Management; and Strategic Communications
At the graduate level, the list is even longer, just showing how many choices online students have in their educational journey here. There are MBA, Masters of Science or Masters of Art degrees in Accounting, Applied Demography, Applied Statistics, Business Administration – MBA, Corporate Innovation and Entrepreneurship, Data Analytics, Finance, Health Policy and Administration, Human Resources and Employment Relations, Marketing Analytics and Insights, Organization Development and Change, Project Management, Psychology of Leadership, Public Administration, Strategic Communications, Strategic Management and Executive Leadership, Supply Chain Management, and Taxation
Many of the individual programs are further accredited by AACSB or the Association to Advance Collegiate Schools of Business. The AACSB is an association that accredits some of the best business schools in the world.
The courses available online are the same as the ones available on campus. Online students at Penn State World Campus are provided technical support, career counselling, and more. Just like on-campus students.
For more information on Penn State University – World Campus, visit: https://www.worldcampus.psu.edu/
Indiana University

There are over 180 online degree programs offered by Indiana University. Indiana University is accredited by the Higher Learning Commission, a regional accreditation commission that assesses secondary education institutions in the central part of the United States.
The Bachelor of Science in Business Administration is one of the 180 degrees that are available at the university's online platform. It is an AACSB and the ACBSP (Accreditation Council for Business Schools and Programs) accredited undergraduate level degree providing courses in Economics, Accounting, Business Computing, Business Communications, Marketing, Statistics, Finance, Operations, International Business, Information Systems, Leadership, Analytics, and more.
At the graduate level, the online platform offers MBA, Masters degrees in Business Analytics, Cybersecurity Risk Management, Finance, Healthcare Management, Product Stewardship, Strategic Management, Technology Business Programs- Facilities Management, Organizational Leadership, Technical Communication.
Their Master's degrees that are offered by Kelley Direct Online, the online platform for the Kelley School of Business, the business school of Indiana University, are some of the best in the world. The online MBA and Master of Science Degrees in Business Analytics, Finance and Strategic Management are accredited by AACSB. Their Online MBA course was ranked number 1 by Poets and Quants 2021 and their Online Master of Science Programs were ranked second by US News and World Report 2021.
For more information visit: https://online.iu.edu/ and https://kelley.iu.edu/programs/online/
Arizona State University Online

Arizona State University Online is the online education platform of Arizona State University. Its online business degree programs offered by the AACSB accredited W.P. Carey School of Business is another comprehensive list.
They offer Bachelor's of Arts or Science degrees in accountancy, applied leadership, business administration, business communication, corporate accounting, food industry management, global leadership, global logistics management, retail management, sports business, sustainability in business, business – tourism, business data analytics, financial planning, information security, business law, computer information systems, digital media literacy, digital audiences, economics, global management, international trade, marketing, project management, supply chain management, tourism and recreation management, and many more.
They also offer a wide range of Master's Degree programs, such as Master of Business Administration and business specializations in Analytics, Big Data Systems, Information Systems Management, Leadership and Management, and 10 other programs.
Visit https://asuonline.asu.edu/ for more information
Warwick Business School – University of Warwick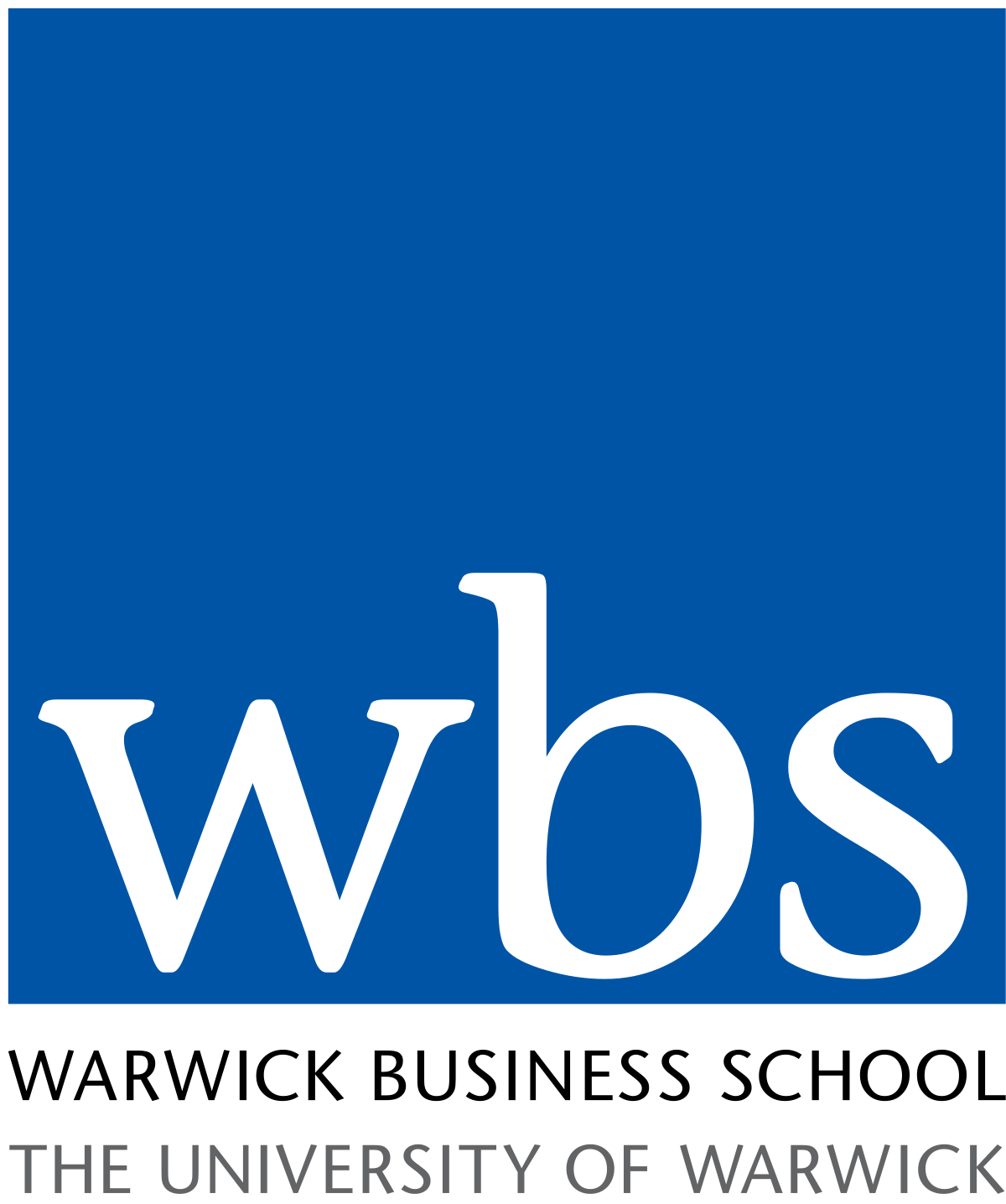 The Warwick Business School based in Coventry and London, in the United Kingdom, offers a quality part-time distance learning MBA program. It is a blended learning program, where the majority of the classes are taught online and, for 2 weeks a year, students visit the campuses. This degree offers modules such as accounting and financial management, economics for business, innovation and creativity in organizations, leadership, marketing, organizational behaviour, operations management, strategic advantage, among others.
Their online MBA degree program was ranked number 1 by Financial Times 2021.
The Warwick business school is currently triple-accredited from AACSB, EQUIS and AMBA. AMBA  or the Association of MBAs accredits master's degree programs worldwide based on rigorous criteria. While EQUIS accreditation by EMFD or the European Foundation for Management Development is an internationally recognized organization that assesses quality in business education.
For more information visit: https://www.wbs.ac.uk/courses/mba/distance-learning/
University of New South Wales Business School – The University of New South Wales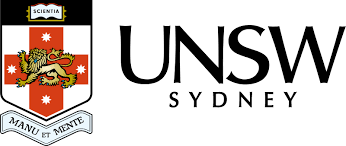 The University of New South Wales Business School based in Sydney, Australia offers online graduate degree programs in business. The AACSB and EQUIS accredited school offers online Master's degrees in Applied Economics, Management, Financial Technology, Analytics, Business Administration and Taxation.
For details, visit https://www.online.unsw.edu.au/
IE Business School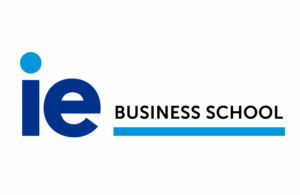 Lastly, the IE Business School located in Madrid, Spain has one of the best online graduate degree programs in business. It offers a part-time Global Online MBA program that, according to QS 2021, ranks number 1 and 2nd according to Financial Times 2021. The IE Business School is currently triple-accredited with accreditations from EQUIS, AMBA and AACSB.
For more information visit: https://www.ie.edu/business-school/programs/mba/global-online-mba/the-program/#program-menu
The Importance of Accreditation

When it comes to online degrees, we're often left wondering whether or not they'll be recognized or whether the hard-earned qualifications are valid. This depends on accreditation. An internationally or even regionally accredited university or program assures students that they meet and maintain standards of academic quality. It is usually a board of experts or organizations that set strict criteria based on factors such as educational quality, graduation rates, employability rates, diversity, etc. Accreditation sets apart reputable, recognized and high-quality institutes from other secondary education establishments and their programs.
Please do not hesitate to share your thoughts in the comments below.