Sibiu tourism is a journey back in time. It's a city in Romania frozen in the ancient moment. A city of medieval structures, remarkably well-preserved despite their time of origin.
From castle walls to cobblestone walkways, historical cathedrals, and the fortified citadel, Sibiu is one of the most interesting travel destinations in Romania and even all of Europe. Perhaps not as well-traveled as Transylvania, but a significant attraction in its own right.
European travel destinations can be quite expensive in ordinary cases. That is why it's important to plan your budget before you reach here. Let me take you on a short journey back in time to an era of castles and cathedrals, citadel, winding alleys, and an ancient atmosphere.
If you are interested in medieval and classical atmospheres, you will fall in love with this place.
Best places to see in Sibiu
Brukenthal National Museum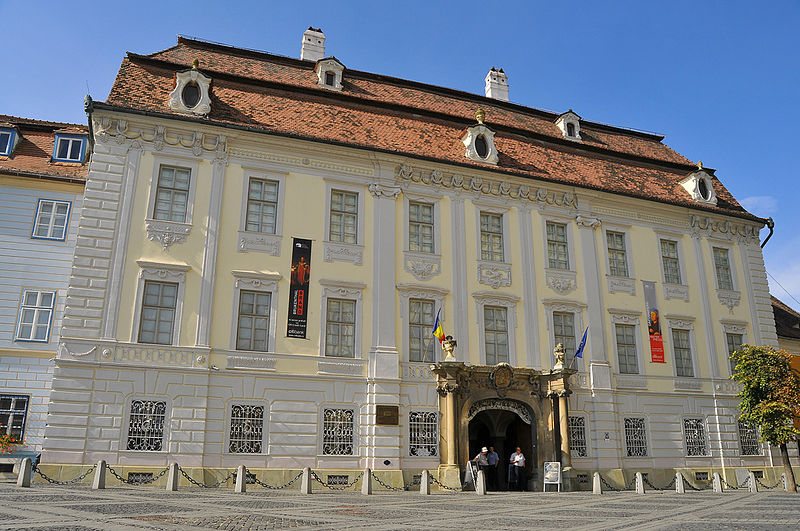 One of the best places to explore around Sibiu, Brukenthal National Museum, is a popular travel hub. It is an ancient structure that was inaugurated back in 1817. This old museum features a plethora of artifacts.
Did you know that Brukenthal National Museum comprises a display containing at least 1000 paintings? The more astonishing fact that you should is that many of the paintings in the collection date back to around the 15th century.
This museum is composed of about six different buildings. All of which are scattered around different locations in the city of Sibiu. You can visit the Main Complex at Brukenthal Palace.
You will get to glance at ancient sculptures, rare and precious books, as well as woven items too.
Huet square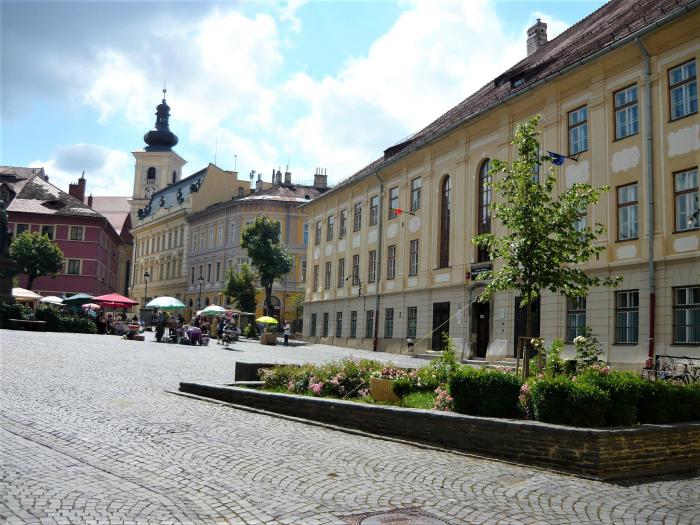 This place is known for its gothic-style buildings as well as the exotic  Grand cathedral. Taking a stroll around Huet square is one of the best things to do in Sibiu.
An interesting thought might knock on your mind when you visit this place. It's that, despite being a cozy, colorful, and vibrant place, it is often overlooked by many visitors. You can call it a hidden gem of its own. If you are looking for a cozy place where you can relax in, getting away from the hectic life of the city, then this is the place to be.
The best way to tour around this place is to go solo.
Old Town tour, Sibiu
As the name itself implies, this area is known for housing structures of ancient origins. Mostly buildings which were erected by gentlemen settlers back in time. Most of them date back to the Middle Ages.
Take a quiet stroll through this area to find the hidden medieval alleys. It comprises buildings that are known to be around centuries old at least.
Some of the historic churches found in the Old Town are known to be from around the 14th century as well. The "Bridge of Lies", as well as Huet Square, are located in the Old Town.
Cindrel Mountains
Take a short trip from the city to get away from the busy lifestyle and visit the mountains. The picturesque views of Cindrel mountains are located barely 16 kilometers from the city.
There are many touring options available. You can check this with the locals. You can also visit the tourism office present in the city. Understandably, hiking is not for everyone, especially because these mountains are not really known for being easy to hike.
However, if you are a hiking enthusiast or a fun-loving adventure junkie, then perhaps you will love this place. Well, this is not as often visited a place like the National Museum, but it has its own fanbase. Even if you don't want to go hiking, just take a short trip here and enjoy the views. Imagine yourself visiting this place with your loved one. Such Instagram feed-worthy picturesque views are not so easy to come by.
Citadel of Sibiu
It is famously known for being one of the most fortified Citadels in all of Europe, during the Middle Ages. It is an ancient behemoth built back in the 12th century. You should witness the changing of culture, traditions, and the arrival of a new lifestyle. A fun fact about this citadel is that even though it was built back in the 12th century, multiple towers and bastions are well preserved presently.
The passage between the upper and lower parts is one of the most significant highlights of this attraction. If you are a history buff or a student, then you should at least visit here once on your trip to Sibiu.
Sibiu Jazz Festival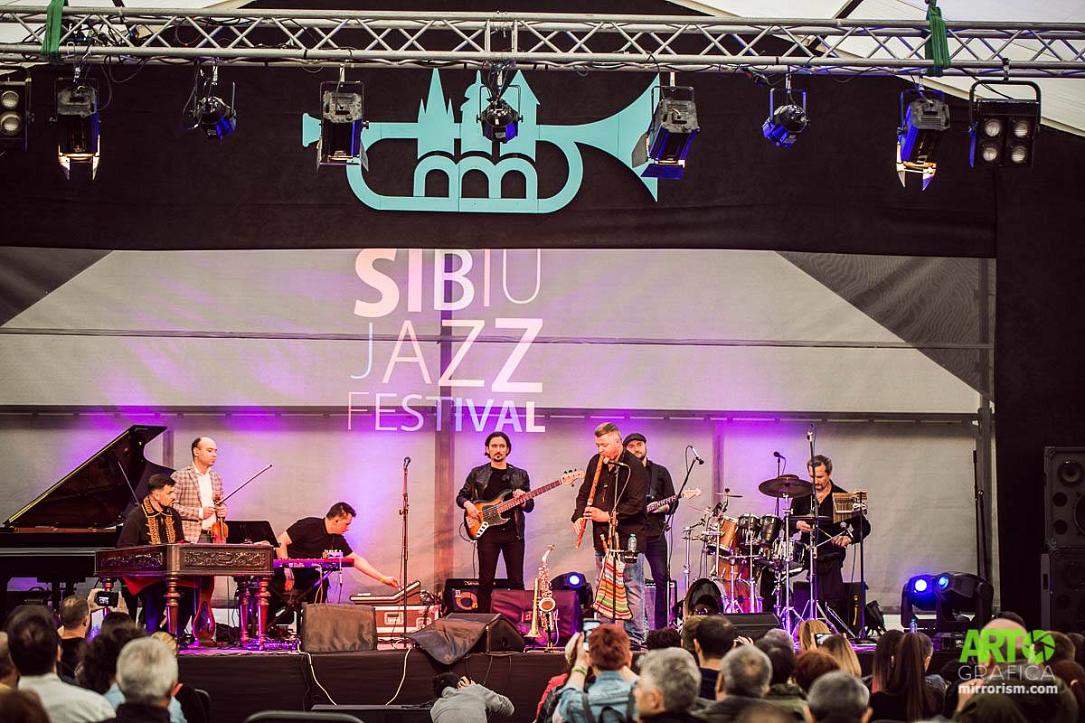 Do you like taking part in cultural festivals? Being a part of any cultural event in the places you go, enhances your travel experience manifold.
This festival is held every year, in May, lasting for about a week. This festival originated back in the 1970s, and presently it has become a popular event, attracting visitors across the world.
At this event, at any time, usually 20 or more artists or bands are performing. This event happens in more than one Ave scattered around the city, so you can choose your variety and join out of music and artist. Want to know a fun fact about the Sibiu Jazz festival? The tickets are free.
Balea lake
Valley lake is situated just a 90-minute ride from Cebu. if you have visited the major travel destinations and want to explore the nearby travel hubs, then this is the first place that you should try.
This is a part of the Transylvanian Alps. One of the best things to do in Sibiu is going hiking or skiing during the winter in the Balea lake area. You can also stay at the ice hotel that is specifically built here during the wintertime.
Are you looking for hiking trails? Then you will find different kinds of routes lasting for five to 9 hours. Most of the trails are marked so you'll have an easy time finding the right route. One of the most important things to take note of, however, is being considerate of the weather before you plan for hiking or skiing. Things can go south certainly if the weather is particularly bad, especially at that altitude.
You can either rent a car or take a bus here.
Radu Stancu State Theatre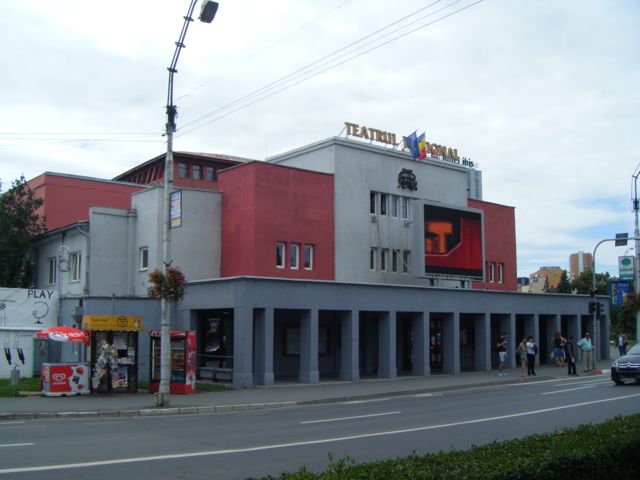 Known for being the art center in this city, it is of considerably the highest importance in the local artistic community. It was inaugurated back in 1949. You can visit here to enjoy some of the productions which are hosted throughout the week.
To check which work is doing on that day, you can visit their website to get the know-how of detailed listings. Perhaps you should know before you go is that most of the production is usually in Romanian. However, sometimes English production occurs as well.
You might have to pay around $5 as an admission fee to get entry.
Open Air Museum
An open-air museum complex displays ancient buildings which were restored. Some of the buildings on display comprise an old wooden ferry, an old mill as well as water wheels. There is a multitude of old buildings you might have seen in history books that can be seen here on display.
One of the fun things to do around here is strolling through the streets and handicraft shopping for souvenirs. The museum is situated barely a few kilometers from the city. Musical events, as well as festivals, are celebrated during summertime, which attracts a lot of local crowds. Admission fees are usually 4 to $5.
Orthodox Cathedral
A place of religious worship as well as a travel hub mainly for history buffs.  It is known as the Holy Trinity cathedral. An interesting fact that you should know is that it is also the second biggest orthodox cathedral in the entire country.
It is known to have been built in 1904. Its design was inspired by the Byzantine style of Hagia Sophia cathedral located in Istanbul. Even if you're not a history buff, perhaps the beauty of its design alone will be enough to mesmerize you.
Vibrant frescoes cover the interior area, while yellow and red bricks give it a colorful pattern to its outlook. An important thing to note is that there is no admission fee required to visit here as well.
The Bridge of Lies, Sibiu
Some of the most ancient places on earth contain in themselves some of the most interesting stories you'll ever hear.
A fun fact about the Bridge of Lies is a legend related to its origin. It is said that every time a lie is told while crossing the Bridge of Lies, the bridge makes creaking noises. To understand the relevance, you might need to know that the bridge was constructed on a wooden framework.
However, it was restored during the late 19th century. No matter how outrageous, religion maybe does make for a good story. So, how about you visiting this place and taking some pictures in a place known for its legend?
Sibiu Travel Cost
Before traveling around the world, plan your finances. It is considered prudent to find out about the accommodation prices and availability in the targeted region. Let's find out about some of the budget accommodation that you can find in Sibiu.
Hostel budget planning
If you want to stay in a hostel dorm room, then a one-night stay in an 8-bed dorm can cost you around $10. However, if you want a private room in a hostel, then it can cost you $30 per night. You need to be aware of the fact that private rooms in hostels are rare to be found in the city. Some basic amenities like Wi-Fi as well as lockers are usually to be expected.
While camping is allowed in this region, it is better to stick to the often used camping places. The problem with wild camping is that theft can be a danger that you might have to face. For a small plot, you are expected to pay About $14.
Hotel budget planning in Sibiu
Unfortunately, this city is not known for offering budget hotels. Rather than two-star hotels, mid-range two-star hotels are more common. As you can expect, a room in a Madrid three-star hotel can cost you 45 to $50 per night.
While Airbnb facilities are the available presence of shared room Airbnb are not that common. Renting an entire apartment or home should cost you about $3235 per night.
The most inexpensive food items can come for as little as $5. However, the prices of food items increase as you go from a simple locality to the most visited travel hubs. A good option to save your money during this trip is to buy soup. A simple serving of soup cost about $2 to $3 at most.
A simple meal ordered with a restaurant at mid-range prices previously cost around $11 to $12. You can buy fast food for an easy price of $4 to $5.
Best ways to travel around Sibiu
Bus
Most of the important travel hubs of the city can be traveled to on foot. However, if you want to enjoy the luxury of bus services then it can cost you around half a dollar for a single ticket.
Taxi
Taxis can be relatively more expensive than the bus. Taxi costs start from somewhere around $0.62 and keep increasing by $0.57 per km.
Bicycle
One of the best ways to get around in Sibiu is by renting a bicycle. Explore the hidden gems by exploring the less frequented regions. For $25 a day, you can rent a bicycle easily. For a 3 to 4 hour long guided bike tour of the city, you might have to pay about $30.
The most popular time to visit Sibiu is during the summer. June to August are the best times for backpackers to make their way here.
However, if you are interested in saving some money, then you need to rethink your choices. Rather than visit during the most popular and hence, crowded and relatively expensive time, how about you choose a milder time?
Late April to May and September to October are the best times to visit Sibiu, both for milder weather and a happier wallet.
Now that you know the key points of travel budget planning for your Sibiu trip, it's time for us to part ways.
Go on now adventurer, have fun, bon voyage.