COVID-19 has turned everything virtual! From work to even classes, people are going digital and virtual. And in this virtual boom, a couple of famous online universities and colleges are gaining great popularity. All thanks to their extensive and research-based online classes and courses for any and every student. Additionally, these online academies have the power of professional teachers who are experts in their fields and subjects. Add to that, the vast pool of resources in the form of study materials, class notes, educational videos, and you get the best of the best!
So, let us look at some of the most famous and top-most online universities and colleges from around the globe.
Credit: Freelancegig
Udemy
Udemy is a massive virtual course provider that develops and offers coursework for students. The coursework is a set of comprehensive modules and courses that includes educational videos, text notes, and assessment evaluation quizzes. Subsequently, the video player feature on Udemy has several features like closed captioning and note-taking. Although Udemy courses aren't downloadable offline, the mobile app enables the students to access a variety of classes offline. They can also listen to the lectures through podcast mode. Students can also access online universities and colleges Udemy courses through Apple TV and Google Chromecast.
Udemy has 35 + million users who learn various new skills from 57,000 teachers. In addition, there are more than 130,000 online courses at Udemy. Furthermore, students from 180+ countries access the platform from across the globe in more than 65 languages. Additionally, several professionals and enterprise personnel also use the Udemy platform for employee training purposes.
Eren Bali, Oktay Caglar and Gagan Biyani launched Udemy in 2010. The platform has its headquarters in San Francisco and offices across Denver, Brazil, India, Ireland and Turkey.
Why Udemy?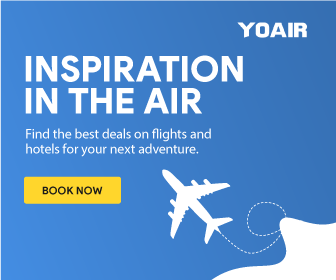 If a student wants to acquire new skills but not any degree or college/university courses, Udemy is a perfect fit. Udemy issues certificates for courses, although they are neither certified nor university-aligned. However, the information obtained through Udemy is appropriate for use in education and the profession too.
Courses at Udemy
Some of the popular courses at Udemy are:
The Web Developer Bootcamp
Machine Learning A-Z: Hands-on Python & R In Data Science
Microsoft Excel- Excel from beginner to Advanced
2020 Complete Python Bootcamp: From Zero to Hero in Python
AWS Certified Solutions Architect- Associate 2020
Coursera
Coursera is one of the online universities and colleges learning platforms that provides self-paced guided projects and on-demand courses on a wide range of topics. The platform collaborates with colleges and corporations such as Amazon Web Services, Google, and IBM to deliver courses. In addition, users can obtain digital certifications to include on their résumé or share with their LinkedIn networks.
Users can earn professional certifications and bachelor's or master's degrees online in addition to completing specific courses. MasterTrack certifications, which divide sections of master's degree programmes into online modules, are also available from Coursera. If a user gets admitted into a complete master's programme, their MasterTrack work may be counted toward the user's degree.
Users can participate in guided projects to acquire hands-on experiences in a field, such as constructing a data science web app or JavaScript animations. Signing up for a speciality in which they finish a series of courses and projects on a specific topic, such as supply chain management or search engine optimization, is another option for Coursera members.
Coursera provides over 4,300 courses, 450 specialities, 440 projects, 30 certifications, and 20 degrees. It has its headquarters in Mountain View, California.
Why Coursera?
If you require the convenience of online education or work training, Coursera is an excellent choice. More than 18 million people have joined Coursera since mid-March, a 388% increase from the same period last year. The institution or university receiving the credit, not Coursera, determines whether courses provided through Coursera are accredited. However, much as a MasterTrack certificate can count toward a degree if a user joins a complete master's programme, some Coursera courses can assist users in gaining admission to institutions or counting toward degrees.
Complete the Google IT Support Professional Certificate through Coursera and are admitted to a degree program. Students can earn credit towards the University of London's online Bachelor of Science in computer science or the University of North Texas Bachelor of Applied Arts and Sciences degree.
Courses in Coursera
Some of the popular courses in Coursera include:
The Science of Well-Being

Python for Everybody Specialization
Machine Learning
Deep Learning Specialization
Financial Markets
Outreach and Sponsorship Programs of Coursera
In response to the worldwide COVID-19 epidemic, online universities and colleges platform Coursera and its partners funded approximately 115 Specialized Certification Courses in March 2020 for students, stakeholders, and individuals who the global pandemic may have touched. Consequently, it is part of an outreach programme aimed at those who have lost their jobs, been retrenched, or had their pay lowered, or wish to advance and progress in their careers by studying and improving technical skills through recognized certifications. The free online learning offer is unavailable as of December 31, 2020. However, students can take the many free courses on Coursera.
Credit: Techgig
Harvard Online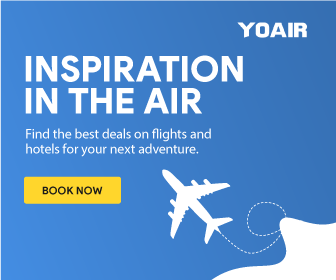 Harvard University, founded in 1636, is the country's oldest higher education institution. Most of Harvard's students are graduate students, and more than 20% of the student body is international. Harvard is situated in Cambridge, Massachusetts, although it also maintains institutions in neighbouring Boston, such as the Harvard Medical School. The institution boasts the world's most extraordinary endowment of any school. Harvard research is conducted in over 100 institutes across a wide variety of fields.
The undergraduate college is part of the university, as are 11 other degree-granting schools, including the highly-rated Business School, Graduate School of Education, Law School, and John F. Kennedy School of Government. In addition, several teaching hospitals, notably Beth Israel Deaconess Medical Center and Brigham and Women's Hospital, are connected with the medical school.
Courses at Harvard Online
The most common majors for Harvard online universities and colleges undergraduates are social sciences, biology/biological sciences, history, math, and educational psychology. The academic calendar of the institution is semester-based, and English is the medium of teaching. Most undergraduate students reside on campus for the whole four years, initially in the Harvard Yard in the heart of campus as freshmen and then in one of 12 undergraduate houses for the duration of their studies. In addition, graduate students have access to some university residences. The Harvard Library is the world's most extensive academic library, with over 19 million books in more than 70 libraries.
Harvard Online has a multitude of courses in the disciplines of:
Art & Design
Business
Computer Science
Data Science
Education & Teaching
Health & Medicine
Humanities
Mathematics

Programming
Science
Social Sciences
Some of the popular courses at Harvard Online include:
CS50's Web Programming with Python and JavaScript
CS50's Introduction to Game Development
Nonprofit Financial Stewardship Webinar: Introduction to Accounting and Financial Statements
edX
Harvard University and the Massachusetts Institute of Technology created EdX, a global charity and online universities and colleges learning platform. It collaborates with colleges and businesses all around the world to provide interactive and self-paced courses.
With over 3,000 classes accessible, edX provides programmes for all levels of learners. There are the same courses as on-campus undergraduate students, and students also receive transferable credit, paying tuition only after passing the course. edX also provides standard online master's degree programmes, such as the MBA programme from Boston University and the master's in mechanical engineering from Purdue University.
EdX also has stackable settings. The MicroBachelors programme, developed for adult learners, allows them to study at their own speed while receiving college credit. The MicroMasters programme allows users to work their way up to an advanced degree.
For customers interested in job advancement, EdX also offers professional certificate programmes and executive education courses. A professional certificate programme allows students to choose a subject and study at their own speed to acquire a certificate. Executive education programmes are intended for managers, leaders, and people with decision-making authority. Business Analytics Fundamentals for Leaders from Babson College and Corporate Entrepreneurship from Columbia University are two options.
The XSeries is designed for people who wish to become wholly immersed in a subject. Users can, for example, take three Columbia University courses on the Civil War and Reconstruction or four University of Michigan anatomy courses. In addition, EdX has courses in 34 + languages that 45 + million students from more than 70 countries access!
Why edX?
If you want to get a bachelor's or master's degree, improve your professional skills, become a better leader, or learn something new, EdX may be for you.
According to the edX learning philosophy, online universities and colleges classrooms that combine online learning with traditional on-campus techniques can increase the efficiency and quality of students.  However, it is essential to consider investigating edX on third-party websites before enrolling.
Courses in edX
Some of the popular courses in edX include:
Computer Science for Game Development
Data Science
Introduction to Python Programming
Computer Science for Web Programming
Python Data Science
Credit: Courses
Alison
Alison offers free online courses at the Diploma and Certificate levels. In addition, Alison offers 3,000 free online courses every week, with new programmes every week, intending to deliver free education regardless of barriers such as geographical or economic position. Currently, the platform serves the learning requirements of over 20 million registered learners, 3.5 million graduates from across the world, and over 175 thousand new users who join up each month to obtain free education and achieve their life objectives.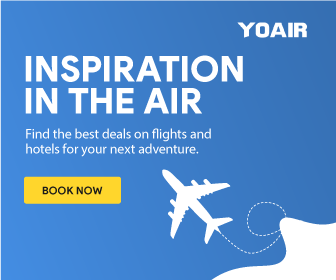 As a pioneer of the MOOC (Massive Open Online Courseware) movement of 2007, Alison aims to become the top source in global rankings for free, high quality and relevant information. Also, it is the first free online learning platform to create and implement a scalable, self-sustaining, self-funding model. Consequently, a mix of advertising income and certificate sales ensures that learners have access to a tremendous and limitless source of information in online universities and colleges as they embark on a journey to transform their lives.
Alison is a for-profit social corporation with a base in Galway, Ireland. It was created by Mike Feerick, a serial social entrepreneur, Ashoka Fellow, and a Harvard MBA.
Courses at Alison
Alison covers extensive courses in the disciplines of:
IT
Language
Sales & Marketing
Management
Health
Business
Engineering & Construction
Personal Development
Teaching & Academics
Credit: Skillshare
Skillshare
Skillshare is an online learning community with hundreds of programmes for the creative and curious, covering areas such as illustration, design, photography, video, freelancing, and more. Millions of users use Skillshare to discover inspiration and take the next step in their creative path.
Skillshare is one of the most effective online learning platforms for those who wish to gain new skills or improve on those they already have. It first debuted in 2012 with only 25 courses.
The online universities and colleges platform is continually expanding, and they already have thousands of classes in a variety of areas. Skillshare members get unrestricted access to lessons for a monthly membership cost, and they also provide a large number of free classes. Unfortunately, Skillshare courses are not certified, and you will not receive a certificate after them. But you'll acquire something greater – talents that you can use in real life.
Why Skillshare?
Skillshare is different from other online learning platforms in the following ways:
Every course that a student takes teaches them a single skill in a short period.
Students can assemble the talents they have acquired on Skillshare to use in the real world.
Additionally, Skillshare focuses on project-based learning, which is an excellent method to put new skills to work.
Skillshare is relatively inexpensive. You may sign up for a 30-day free trial, a monthly subscription, or a 40% discount on an annual Premium membership. In addition, it gives access to all Skillshare classes indefinitely.
When it comes to classes, Skillshare frequently welcomes famous instructors for mentoring and guidance.
Courses in Skillshare
Skillshare offers a variety of courses under the disciplines of:
 Animation
Design
Illustration
Lifestyle
Photo & Film

Business
Credit: LinkedIn
Linkedin Learning
LinkedIn Learning, previously Lynda.com, is an online learning platform that provides on-demand video materials. More than 16,000 courses are available on the site, with 9,000 of them being in English. Each divides into a series of short films with distinct learning objectives. For example, a user interested in Instagram marketing techniques can view a five-minute video about creating a posting schedule for the social media site.
LinkedIn Learning is open to people, but the site also includes programmes for companies, libraries, government organizations, and schools and institutions. These programmes are data-driven and aim to provide students with the skills they need to succeed. According to LinkedIn Learning, the online universities and colleges platform may help enhance employee engagement in government and industry. In addition, LinkedIn Learning can provide students with supplementary education and assist job seekers in finding work after graduation.
LinkedIn Learning has over 27 million users, and 78 Fortune 100 organizations use the platform.
Why LinkedIn Learning?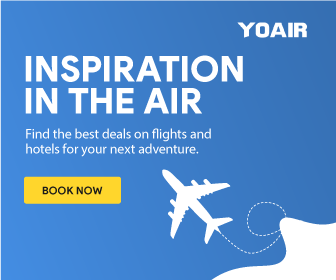 LinkedIn Learning is ideal if you want to improve your professional abilities and are a frequent LinkedIn user. Also, LinkedIn Learning may analyze the talents you have mentioned or need to improve your professional standing based on your profile.
All of LinkedIn Learning's courses are also skill-tagged. They serve two purposes:
Learners may quickly share the abilities they have learned after viewing a video, and
Learners can search the course library for a specific skill to discover a set of suggestions.
LinkedIn also developed a career explorer feature, which assists in matching your talents with possible employment.
LinkedIn Learning's course offerings are frequently adjusted as a result of its data-driven strategy. The website adds 50 new courses each week and provides free materials to assist you in developing in-demand skills. LinkedIn Learning also detects popular courses and tries to match you with topics you have expressed an interest in.
LinkedIn Learning, which hires industry professionals rather than professors, allows you to interact and talk with your instructors and other learners.  Before subscribing to LinkedIn Learning, consider researching reviews of the platform.
Courses in LinkedIn Learning
There are three types of learning courses: business, technical, and creative. Subcategories exist within each category.
Online marketing training, professional development, soft skills, leadership management and training, and finance and accounting are just a few of the 15 subcategories in business.
Technology courses cover topics such as applications, platforms, and programming languages.

Web design and user experience courses and music and photography are examples of creative courses.
In addition to individual courses, LinkedIn Learning provides information for people studying for professional certification tests or earning continuing education credits.
There are 34 certification courses available on the online universities and colleges platform. For example, you may study for the Society of Human Resource Management's certified professional and senior certified professional certifications, or you can master the ins and outs of Adobe software such as Photoshop, InDesign, and Illustrator. In addition, you may receive credit for project management, marketing, or programming certifications, for example, by participating in one of the six accessible continuing education programmes.
Some of the popular courses in LinkedIn Learning include:
Cert Prep: Project Management Professional (PMP)
Communicating with Confidence
Communication Foundations
Critical Thinking
Developing your Emotional Intelligence
Conclusion
Online universities and colleges are an excellent platform to gather knowledge from home at the tip of your fingertips. Just a click, and you have research-based knowledge and resources at your disposal. So, make haste and check out the best educational and professional courses on these renowned platforms!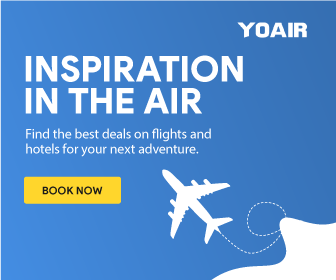 Featured Image GIF Credit: Josh Hollin https://www.channelkindness.org/teachers-and-the-tech-transition/