Big Bend National Park, located in the South-Western part of Texas, is approximately 801,163 acres. It has been named after a huge bend on the Rio Grande river. This river marks the boundary between the United States and Mexico. The Park was a State Park in the 1930s but was later opened as a National Park in 1944.
It is a wild and beautiful natural region with a complex and fascinating history. The region has magnificent mountains, desert scenery, deep canyons and spectacular geologic formations. This area has volcanic dikes, sea fossils, and dinosaur bones that date back millions of years. It also has archaeological sites over 10,000 years old. The Park protects over 450 species of birds, over 1,200 species of plants, 75 species of animals, and 56 species of reptiles. Many visitors come here during March and April when the desert is in full bloom.
Geography of the Park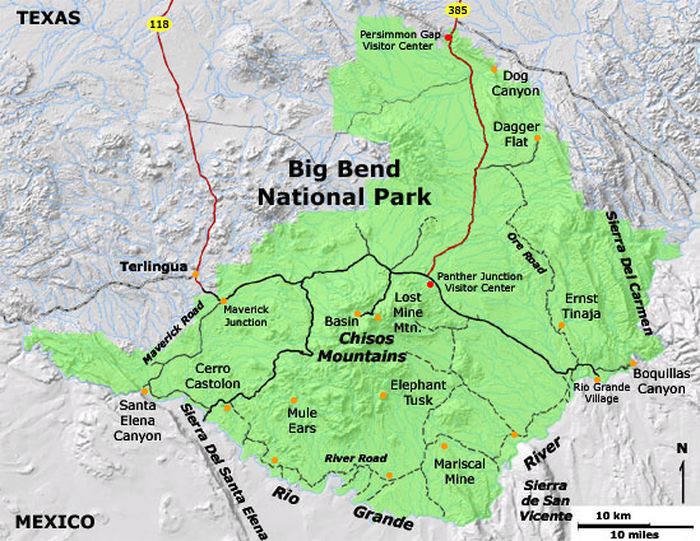 Within Big Bend National Park, there are numerous geographical contrasts. These include the vegetation regions along the Rio Grande, the peaks of the Chisos Mountains, the scanty Chihuahuan Desert, and the limestone outcrops of Persimmon Gap and Boquillas Canyon.
The waters of the Rio Grande have been slowly carving 1,500-foot tall walls for millions of years, cutting through Santa Elena Canyon. These walls are made up of layers of limestone deposited during Big Bend's past. During the Cretaceous period (130 million years ago), Big Bend National Park was submerged underwater by a shallow sea. Here, layers of mud and remains of marine organisms were deposited over time which turned into limestone.
The Chisos Mountains are like islands in the sky surrounded by deserts. It was created by volcanic activity millions of years back. The highest peak of the Chisos Mountains is called Emory Peak and is at an elevation of 7,825 ft. This mountain range is the southernmost range of mainland United States.
The Chihuahuan desert is one of the world's most biodiverse deserts because of the various species of flora and fauna found here. It spreads three-fourths across Mexico and one-fourth across the United States. The elevation of this desert is higher than any other desert. The peaks are 1500 meters, and the basins are 700 meters above sea level.
Flora & Fauna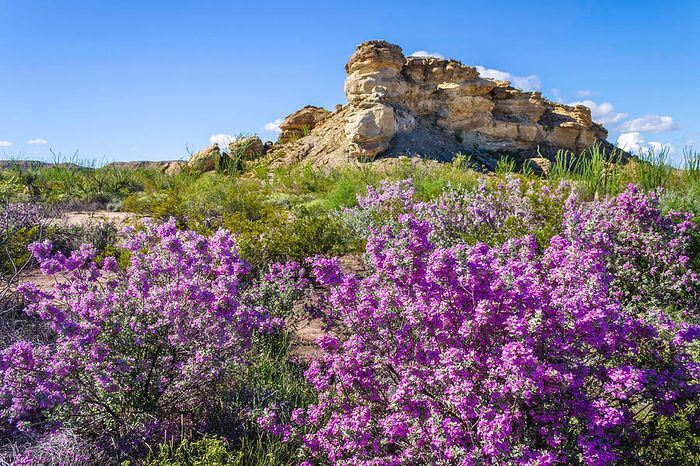 The Big Bend National park is home to various plants, animals, birds and reptiles. It is astounding that it can support so many varied species of life despite having such a harsh environment. The complex ecology of mountains, deserts and fertile valleys within the Park's area makes this possible. Let's look at some of the different species of flora and fauna that exist here in this table:
Table of Flora & Fauna Species of Big Bend National Park
Plants

(Overall 1200 Species)

Animals

(Overall 75 Species)

Birds

(Overall 450 Species) 

Reptiles

(Overall 56 Species)

Prickly Pear Cactus

Lechuguilla

Harvard's Century Plant

Soap Tree Yucca

Ocotillo

Creosote Bush

Thompson's Yucca

Torrey's Yucca

Agave

Texas Sotol

Foothill Beargrass

Wild Asparagus

Crowpoison

Copper Zephyr Lily

Nodding Onion

Date Palm

Purple Heart

Whitemouth Dayflower

Hall Panicum

Texas Madrone

Coyote

Greater Roadrunner

Mule Deer

Jack Rabbit

Collared Peccary

Kangaroo Rat

Mexican Black Bears

KitFox

Ringtail

Bobcat

Desert Cottontails

Badger

Rock Squirrel

American Beaver

Eastern Desert Pocket Mouse

Yellow-faced Pocket Gopher

Coypu

Cactus Mouse

White-tailed Deer

Northern Cardinal

Greater Roadrunner

Yellow-billed Cuckoo

Golden-fronted Woodpecker

Acorn Woodpecker

Northern Flicker

Ladder-backed Woodpecker

Western Screech Owl

Burrowing Owl

Northern Pygmy-Owl

Eurasian Collared-Dove

Green Kingfisher

Belted Kingfisher

Mourning Dove

Common Ground-Dove

Inca Dove

Elf Owl

Diamondback Rattle Snake

Coachwhip

Bullsnake

Southwestern Earless Lizard

Southern Prairie lizard

Crevice Spiny Lizard

Checkered Whiptail

Big Bend Scorpion

Tarantula

Common Desert Centipede

Leopard Frog

Spotted Toad

Spadefoot Toad

Green Toad

Squirrel Tree Frog

Canyon Tree Frog

Texas Toad

American Bullfrog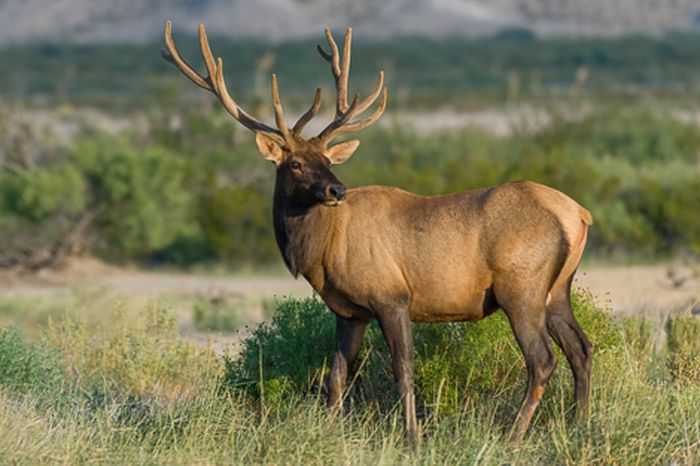 Table of Flora & Fauna Species of Big Bend National Park
Plants

(Overall 1200 Species)

Animals

(Overall 75 Species)

Birds

(Overall 450 Species) 

Reptiles

(Overall 56 Species) 

Tanglehead

Cane Bluestem

Mexican Feathergrass

Giant Reed

Puncture Vine

Arizona Poppy

Bur-Cucumber

Golden Currant

Desert Savior

Broadleaf Forget-Me-Not

American Sycamore

Trembling Aspen

Narrow Leaf Willow

Mexican Buckeye

Alpine Cancer-Root

Fragrant Ash

Velvet Ash

Prickly Russian Thistle

Strawberry Cactus

Scarlet Hedgehog Cactus

Column Foxtail Cactus

Wapiti

Aoudad

Pronghorn

Canyon Bat

Common Raccoon

North American River Otter

Long-tailed Weasel

American Hog-nosed Skunk

Mountain Lion

Striped Skunk

Gray Fox

Deer Mouse

White-toothed Woodrat

Western Spotted Skunk

Long-eared Owl

Yellow-bellied Sapsucker

Williamson's Sapsucker

Virginia's Warbler

Colima Warbler

Verdin

Black-tailed Gnatcatcher

Brown Creeper

Mexican Jay

Cedar Waxwing

Steller's Jay

Lesser Goldfinch

American Goldfinch

Dusky-capped Flycatcher

Western Kingbird

Eastern Phoebe

Northern Mockingbird

Long-billed Thrasher

Gray Catbird

Sage Thrasher

Painted Bunting

Common Side-blotched Lizard

Ornate Tree Lizard

Striped Bark Scorpion

Desert Millipede

Giant Desert Centipede

Arizona House Centipede

Florida Blue Centipede

Southern Black Widow

Banded Garden Spider

Spotted Orbweaver

Shoreline Wolf Spider

Green Lynx Spider

Hairy Tufted Jumping Spider

Texas Brown Tarantula

Chiricahuan Gray Tarantula

Thick-handed Scorpion
Climate of Big Bend National Park

The climate of Big Bend National Park might be described as one of the extremes, with remarkable variances. Summers are scorching, with temperatures ranging from above 100 °F on the desert floor to ten to twenty degrees lower in the Chisos Mountains. The hottest months are June to August. The rains last from May to September, after which strong thunderstorms and flash flooding occur. Because midday and evening rains frequently calm the desert, the wet season might be a pleasant time to visit. Fall swiftly gives way to winter, which is normally moderate and bright, though there are times when it can be gloomy and bitterly cold. Snow is uncommon and usually mild.
Activities in Big Bend National Park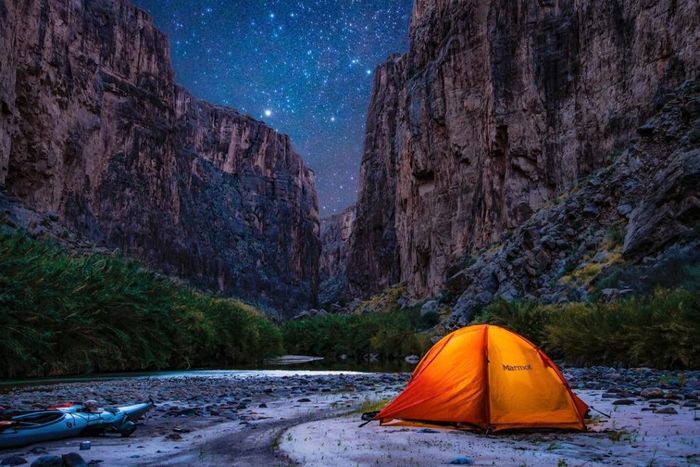 Big Bend is a fascinating location with many adventure and discovery opportunities. It's a breathtakingly gorgeous natural area with a rich and fascinating history. Hiking, camping, river running, star gazing, horseback riding, mountain biking, bird-watching, jeep touring, and extensive sightseeing opportunities are available on paved and improved roads throughout Big Bend National Park and Big Bend Ranch State Park.
Hiking & Trekking at Big Bend National Park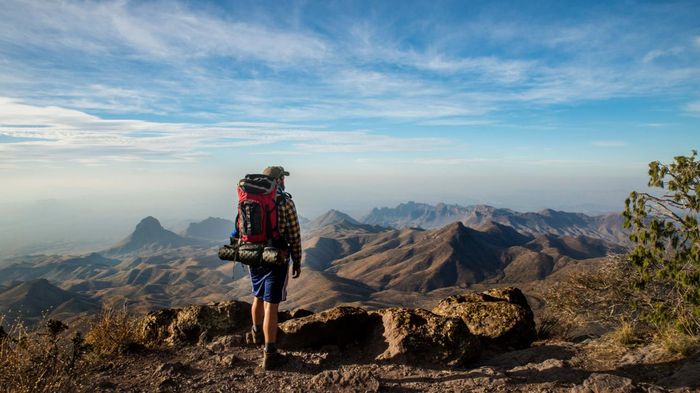 The hiking and trekking paths in Big Bend are the main draw. Professional backpacking guide services provide treks in a variety of locations. Some of the trails are:
Santa Elena Canyon Trail is a stunning 1.6-mile hike that takes you into the Santa Elena Canyon, one of Big Bend National Park's most dramatic features. The trail follows the Rio Grande River's edge, sometimes directly on the water's edge and other times on a ridge a few stories above, while the canyon walls soar up to 1,500 feet above you on all sides. The canyon walls' orange glow reflected in the water is mesmerizing. The route leads down to the water's edge at the far end, where you can wade out into the canyon if the water level is low.
Lost Mine Trail is a hike in the Chisos Basin It is a pleasant stroll up and along a ridge with stunning views of Juniper Canyon. Although the trail is 4.8 miles round trip, many people choose to travel only as far as a viewpoint, approximately one mile in. If you want to finish the hike, the trail continues up the ridge and over a series of switchbacks, enjoying stunning vistas for the most part until it comes to a halt at a pile of boulders.
The Chimneys Trail visits a desert rock formation that looks at fascinating geology and artwork.
The Marufo Vega Trail is a loop trail that passes through scenic canyons to and from the Rio Grande.
The South Rim Trail circles the high mountains of the Chisos.

The Chisos Outer Mountain Loop Trail incorporates parts of the South Rim loop and descends into the desert along the Dodson Trail. Then returns to the Chisos Basin, completing a Santa Elena Canyon, Grapevine Hills, and the Mule Ears, two towering rock spires in the middle of the desert.
Hot Springs Trail is one of the popular activities in the Park. Most visitors only walk as far as the hot springs, although the entire route, which is just under a mile long, offers breathtaking views of the Rio Grande and the distant mountains. Pictographs, a stunning wall of stratified limestone, and abandoned ruins from a resort erected here in the 1920s can all be found along this section. The Rio Grande Village is only a short drive away from this hike.
Camping at Big Bend National Park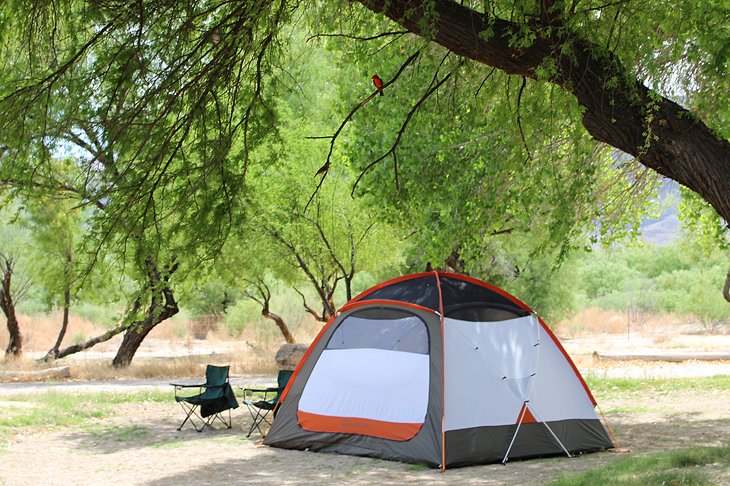 Big Bend National Park has been recognized as a National Dark Sky Park by the National Park Service. The night sky is a sea of sparkling diamonds, free of practically all light pollution, and the constellations are visible in exceptional clarity. On a moonless night, camping at any Big Bend campgrounds will give you a front-row ticket to this evening display. Camping in the Park will also allow you to see some of the Park's fauna.
There are three regions in the Park frequented by visitors for camping: Chisos Basin, Rio Grande Village, and Santa Elena. Some of these locations are for camping with tents, while there are many places to drive your RV. Some of the locations are:
Chisos Basin Camping Ground – The Chisos Basin Campground, at an elevation of 5,040 feet, is situated on a narrow plateau surrounded by rocky peaks. Because of the temperature and closeness to some of the best hikes in Big Bend National Park, this is one of the most comfortable sites to camp.
Cottonwood Campground – Cottonwood Campground is the greatest place to go if you want to be close to nature and relax. This campground, located in a beautiful location not far from the Rio Grande, is home to various birds and animals. From spring to October, huge cottonwood trees give lots of shade on hot days. Also, because of its lower height of 2,169 feet, Cottonwood is significantly warmer than Chisos Basin, which is an advantage when the weather is chilly.
Rio Grande Village Campground – This is the largest campground in the Park, yet it is divided up and has the sense of a smaller campground. It is located near the Rio Grande River. Because of its height of 1,850 feet, this campground is one of the warmest in the Park. Thus, it can be advantageous in the winter, but it is a significant disadvantage in the summer. Most campsites do not have shade covers and are typically spacious and offer a good deal of shade.
Rio Grande Village RV Campground – The RV park is a long and narrow asphalt parking lot with RV spots lining the sides, not far from the Rio Grande Village Campground. The surrounding countryside is beautiful, despite the parking-lot-style layout. Large cottonwood trees surround the region, but they are not close enough to provide shade, and the mountains are seen in the distance. A beautiful picnic area and the start of a hike leading to the hot springs are down the road from the RV park. The elevation is 1,800 feet, and depending on the season, the days can be rather hot.
Maverick Ranch RV Park – This picturesque RV park in the Painted Hills is about 20 miles away from the west entrance of Big Bend National Park is associated with Lajitas Golf Resort. One of the best things about staying here is that visitors have access to all of the facilities at Lajitas Golf Resort.
Bird-Watching at Big Bend National Park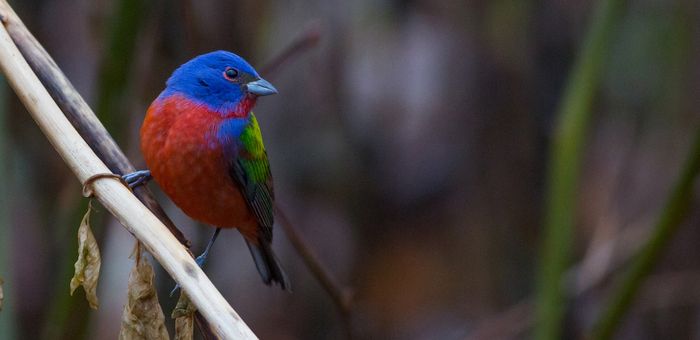 Big Bend National Park is a great area to see migrating birds making their way north and south. The location of the Park is situated in the middle of one of North America's major flyways, and the Rio Grande serves as a permanent water source, making it a perfect rest stop. The Nature Trail at Rio Grande Village, near Santa Elena Canyon, the Cottonwood Campground and the Chisos Mountains are good spots to watch birds in the Park. The Park offers many birds throughout the year, but spring has the most variety. The Colima warbler, summer tanagers, Rufous-crowned sparrows, and western screech owls are important species to look for.
Horse Back Riding at Big Bend National Park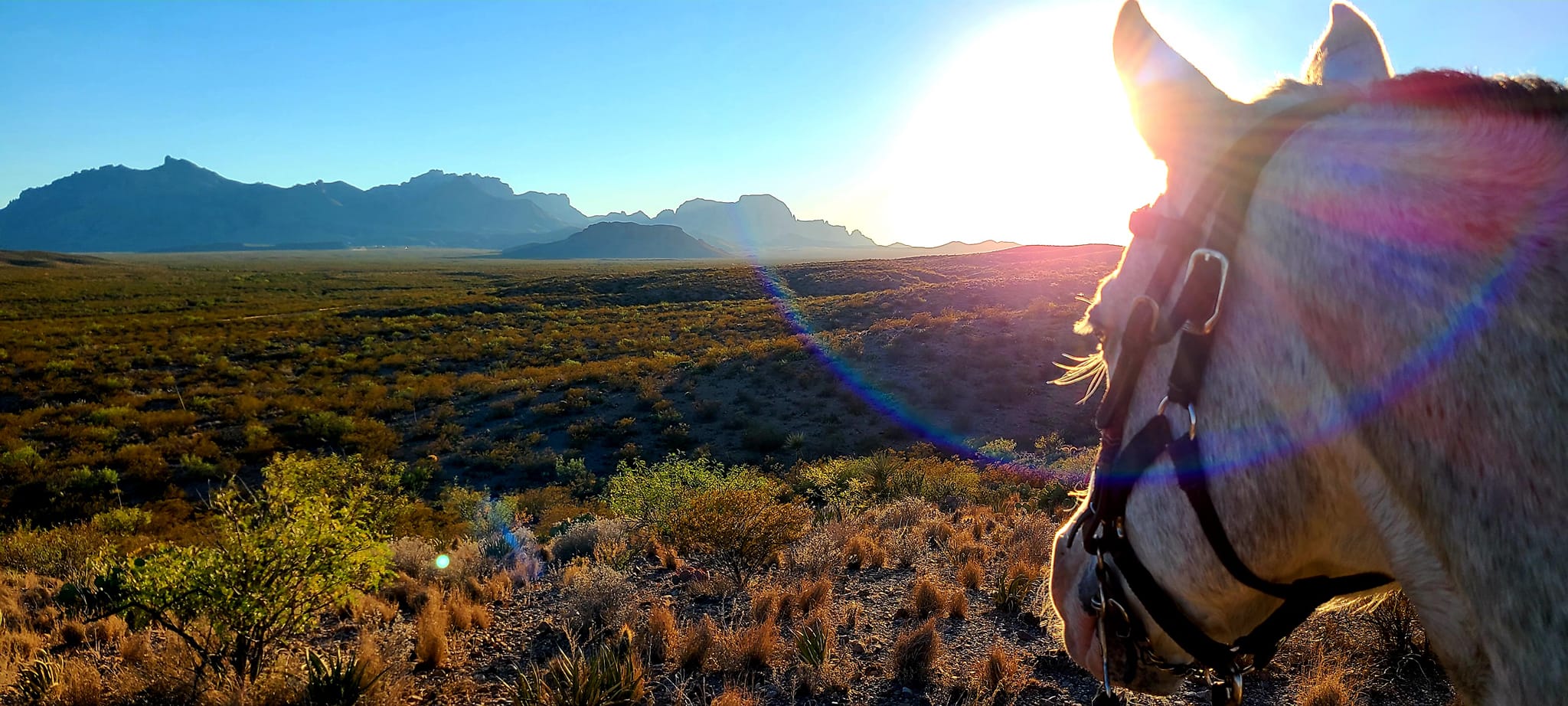 The best way to see Big Bend is from the back of a horse. Horse rides as short as one hour are provided in Study Butte, just outside Big Bend National Park. Big Bend Ranch State Park offers more challenging treks ranging from 3 hours to multi-day camping adventures. Local Outfitters offer rides ranging in length from two hours to several days. Some other places which provide horse riding are Big Bend Stables, Lajitas Stables, Equestrian Center at Lajitas Resort and Spa and Laughing Horse Retreat.
River Running at Big Bend National Park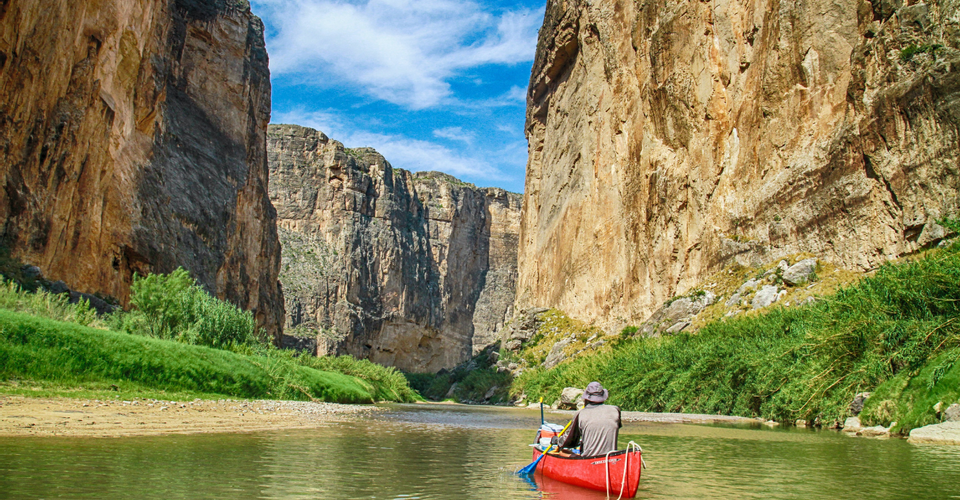 The Rio Grande can be kayaked, canoed, or rafted through five beautiful river gorges in Big Bend. The river is not challenging for beginning and intermediate paddlers at certain spots, and some portions are great for beginners. Bring your gear, rent it from local outfitters, or go on a fully outfitted guided expedition lasting anything from two to ten days. Some places which provide guides or equipment for a river trip are Big Bend Boating and Hiking Company, Big Bend River Tours, Desert Sports and Far Flung Outdoor Wild Adventure Outfitters.
Star Gazing at Big Bend National Park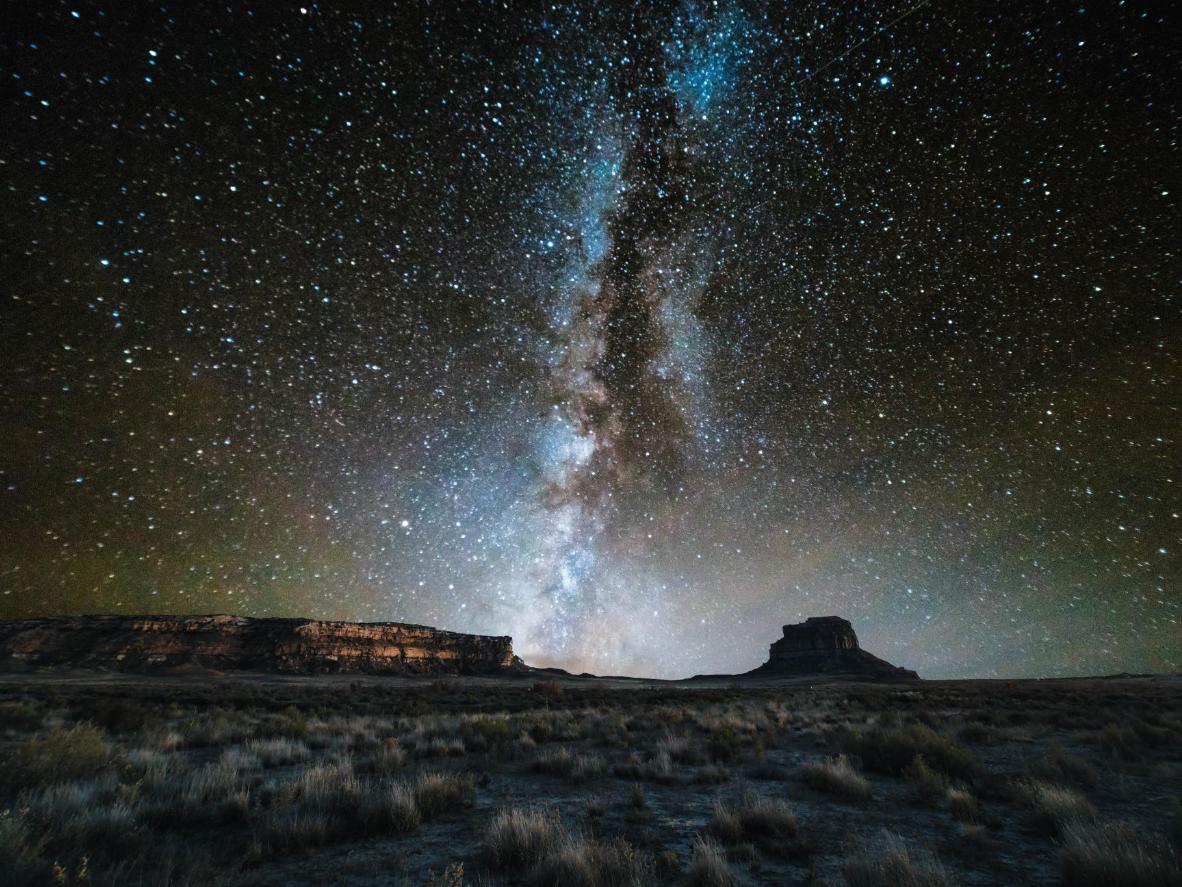 Big Bend Ranch State Park is situated in the state's darkest region. It was named a gold tier Dark Sky Park by the International Dark-Sky Association in 2018. River Road, the West Contrabando Trailhead, Big Hill, and the Hoodoos are the best spots for astronomy. These locations provide spectacular views and are accessible by any vehicle.
McDonald Observatory —A two-hour drive from the Park, the McDonald Observatory is a must-see for any stargazer visiting the Big Bend region. The astronomical observatory was founded by the University of Texas in 1933. It's on a stretch of mountain road in the Davis Mountains, aptly named Dark Sky Drive. The observatory hosts four massive research telescopes through which visitors can look into the night sky for a small fee.
Places & Sites to Visit
Big Bend National Park has quite a few amazing places and visitor centers.
Panther Junction Visitor Center – The Panther Junction Visitor Center is a fantastic site to start visiting Big Bend National Park. To organize your activities in the Chihuahuan Desert, you can pick up maps and speak with the on-site rangers. The centre is where you can get the proper permits if you're camping overnight or wish to kayak down the Rio Grande. Panther Junction also has fascinating displays and a park orientation movie where visitors can learn about the Park's unique geology. Several walks and scenic drives, including the Ross Maxwell Scenic Drive, can be started from the facility.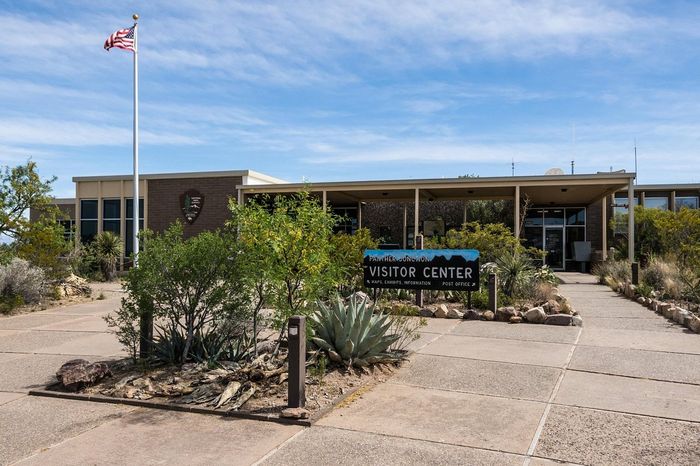 Ross Maxwell Scenic Drive – Big Bend National Park is a vast national park with three major portions, one of which is the enthralling Ross Maxwell Scenic Drive. For approximately 30 miles, the road passes through some of the Park's most beautiful landscapes. The journey is a fascinating opportunity to see the Park without ever leaving your seat. Prepare yourself for an interesting adventure beginning at Panther Junction Road. The Homer Wilson Ranch Overlook and the Mule Ear Springs Trail's overlook are two beautiful spots to stop. Finally, the road ends at Santa Elena Canyon, home to one of the Park's best excursions.
Boquillas del Carmen – Few people would expect visiting a national park in the United States would lead to an international trip. However, you can go on a one-of-a-kind journey along with the Rio Grande and into the Mexican town of Boquillas del Carmen from Big Bend. First, walk down the river from the port of entry to hop in a rowboat. Then travel to the other side of the river, outside the US. After crossing the river, you'll have a mile to walk, ride a donkey, or jump in a car to get to the town.
Barton Warnock Visitor Center – The Barton Warnock Visitor Center is located near Lajitas and is the eastern gateway to Big Bend Ranch State Park. The Park's permits for backpacking and camping can be purchased at Barton Warnock Visitor Centre. Here, River-use permits, licences, and information on the Big Bend region are also available to visitors.
Terlingua Ghost Town – Terlingua is only three to four miles from the Park's west gate, while the Terlingua Ghost Town is only six to seven miles away. A quick visit for lunch at the Terlingua Ghost Town is an enjoyable activity if you are on the west side of the Park and want to get a flavour of West Texas. The Terlingua Trading Company is the city's largest business, offering a wide range of souvenirs, crafts, jewellery, and other oddities. The Starlight Theatre Restaurant, located next door, offers indoor seating and live music.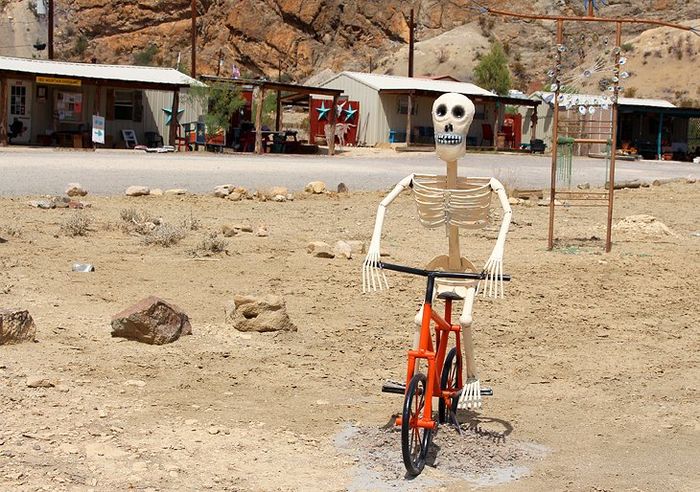 Fossil Discovery Exhibit – Stop at the Fossil Discovery Exhibit north of Panther Junction on your way down from Marathon to learn about the Park's geology. This exhibit, debuted in 2017, has outdoor chambers with informational inscriptions and displays. The bronze skulls of a giant alligator and a Bravoceratops dinosaur, as well as a giant pterosaur, the world's largest flying creature, are among the most impressive pieces.

Boquillas Hot Springs – Taking a plunge in the 105-degree-Fahrenheit waters of the natural hot springs on the Rio Grande's bank is one of the most popular activities in the Rio Grande Village, the foundation of the Langford House is the location of the spring.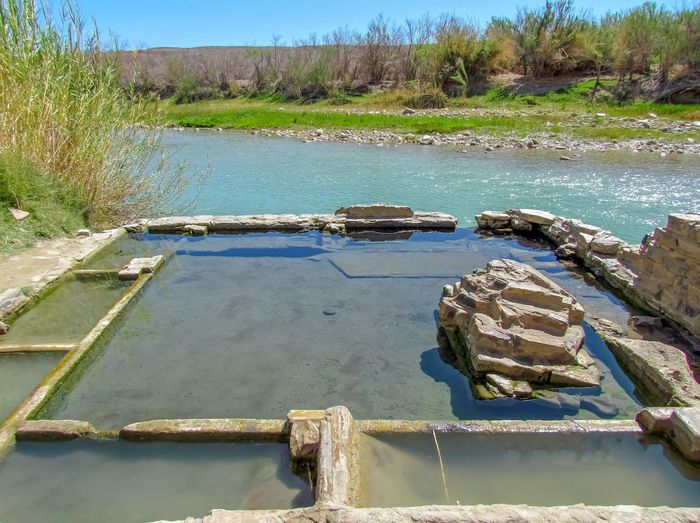 Place to Stay near Big Bend National Park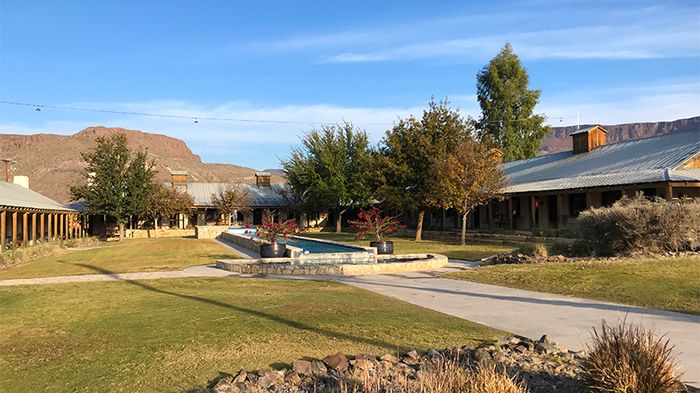 Because Big Bend is such a huge park, going around takes a long time. The only places to stay in the Park are the main campgrounds, backcountry camping and the motel-style Chisos Mountain Lodge. The majority of visitors base themselves in one of the adjacent towns. Although options outside the Park are relatively limited, particularly high-quality lodging, some of the options offered are exceptional. A good lodging can be found in Marathon, a charming little town, or Lajitas, a resort town. Both of these locations have stunning lodgings that will make your holiday one to remember. The two side-by-side communities of Study Butte and Terlingua and the nearby Terlingua Ghost Town have very scarce excellent hotel options. Some of them are listed here below:
The Gage Hotel, Marathon
Lajitas Golf Resort, Lajitas
Terlingua Ranch Lodge
Big Ben Casitas at Far Flung Outdoor Center
La Posada Milagro, Terlingua Ghost Town
Eve's Garden Bed and Breakfast, Marathon
Featured image credit: https://www.travelsages.com/