The island of Oahu, world famous for tourism, has a fantastic blend of places to see exotic things to do, particularly in Honolulu. Surf and swim with your kids, hike around Manoa Falls or learn about local history at the Bernice Pauahi Bishop Museum and Iolani Palace. There are plenty of World War II attractions on the island, such as the Battleship Missouri Memorial, the USS Bowfin Submarine Museum and Park, and the Pearl Harbor National Memorial.
However, no trip to Honolulu would be complete without visiting some of the island's most well-known seashores; a few well-known choices incorporate the water sports-centered Kailua Beach Park, the family-friendly Lanikai Beach, and the hotel-centered Waikiki Beach.
Best Things to Do in Honolulu
Waikiki Beach, Honolulu, Hawaii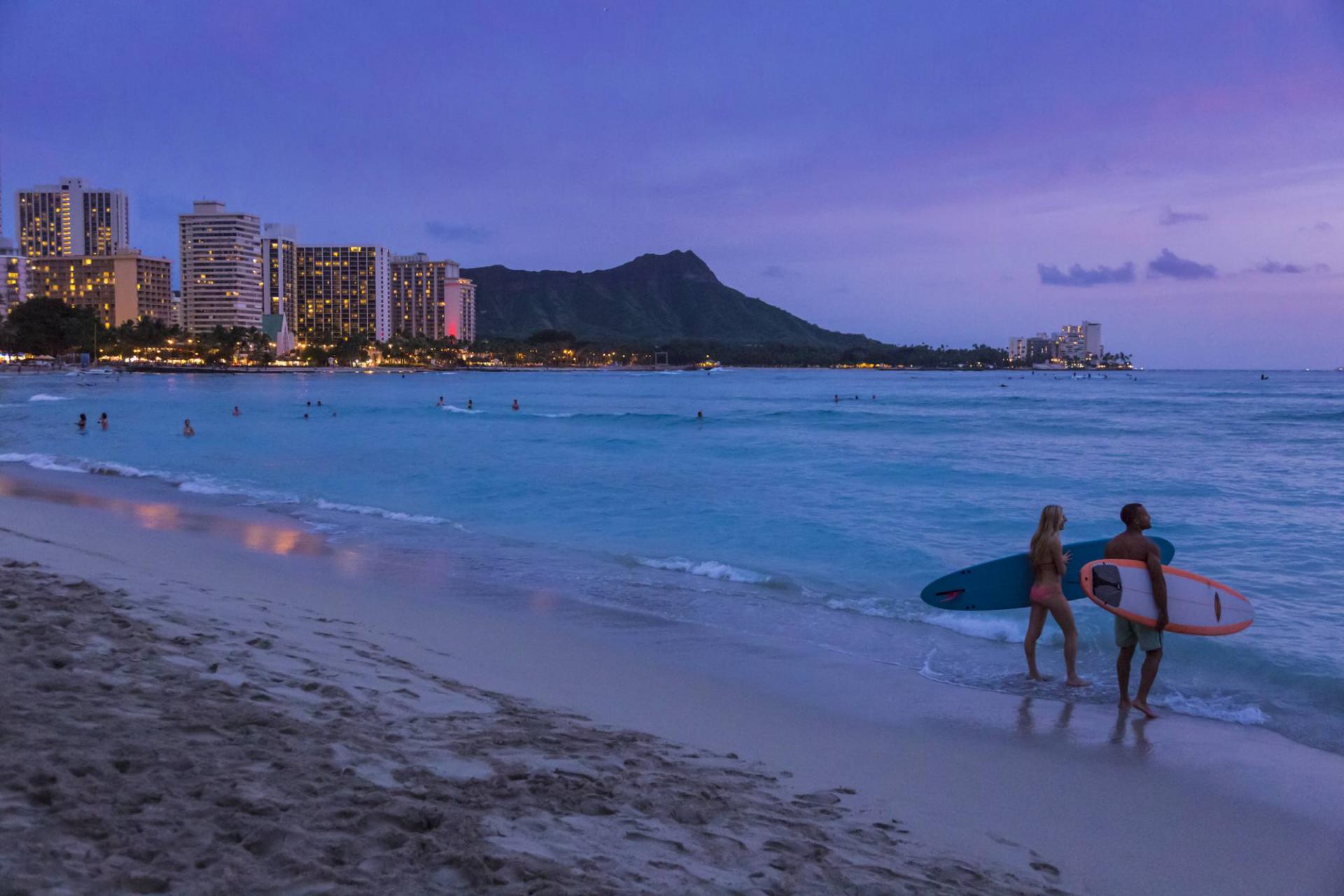 The Hawaiian aristocracy used to flock to the Honolulu neighborhood of Waikiki to relax and surf, just as they do today. This is because the region's well-known ocean side is the go-to, recognized for its delicate, honey-colored sand and the high waves that lap the shores throughout the cold months. You don't have to be a surfer to appreciate Waikiki Beach; simply lie back on an ocean-side towel, relax, and gaze up at the majestic Diamond Head State Monument somewhere out there. When you want to get away from the ocean, there is a slew of shops and restaurants on the adjacent Kalakaua Avenue.
Pearl Harbor National Memorial
The Pearl Harbor National Memorial, located northwest of downtown Honolulu in the Central Oahu district of the island, is home to the USS Arizona Memorial, which is the final resting place of 1,177 mariners killed during the Pearl Harbor attack. The submerged ship can still be seen from the remembrance floating above it.
There will be a significant wait and a large number of people at this attraction, but guests unanimously agree that the experience is well worth the effort. Explorers recommend arriving before 7 a.m. if you expect to have an easier time getting the tickets. You can also save one up to 60 days ahead of time on the landmark's ticket portal.
Lanikai Beach, Honolulu, Hawaii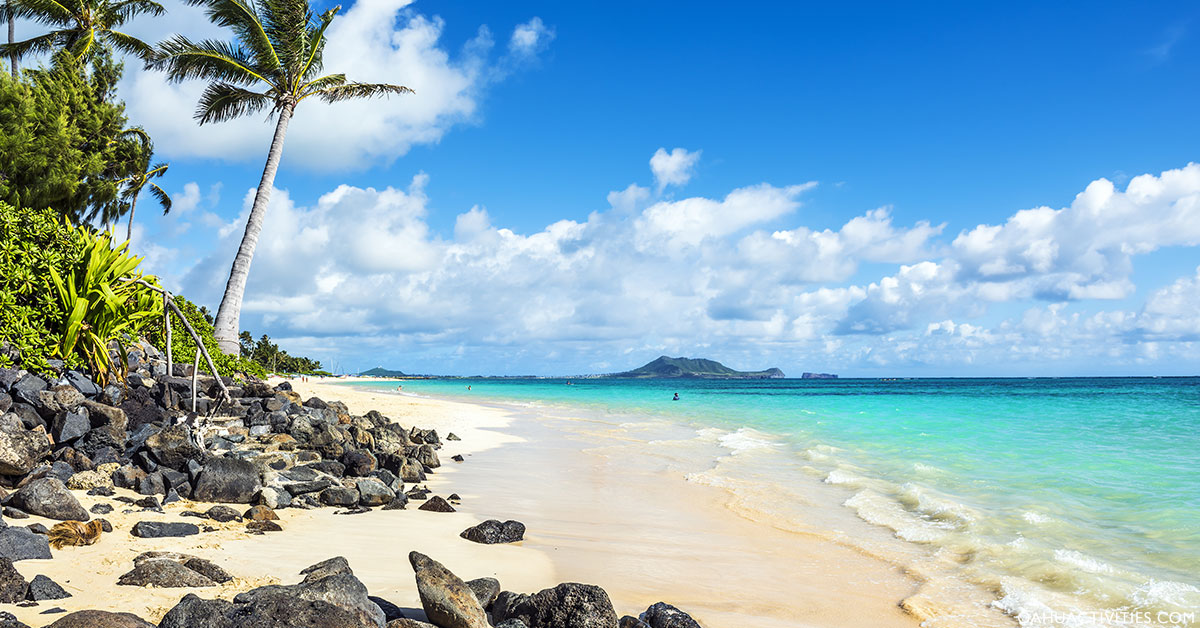 Go about 15 miles east of downtown Honolulu to the Windward Coast to find two of the island's most well-known beaches, Kailua Beach Park and Lanikai Beach. Lanikai is the more tranquil of the two, with calmer waters and a mile of white sands. This family-friendly ocean side offers a unique perspective on the Mokulua Islands, a popular kayaking and surfing destination.
Beachgoers praise Lanikai Beach's "perfect" setting, noting that its location in a generally private area of Kailua makes it less crowded and more relaxing than Waikiki Beach. However, the ocean side's Kailua address is also its biggest disadvantage: many visitors warn that stopping in the area is limited. Some visitors have also reported seeing jellyfish while on vacation.
Oahu Surfing, Diving, and Snorkeling
It's an undeniable fact that Oahu is home to some of the best riding spots in the world. Each colder season (when riding conditions are at their best), skilled surfers from around the world flock to Oahu's North Shore to compete in the Vans Triple Crown of Surfing. The Triple Crown, essentially the Super Bowl of surfing, takes place in November and December when huge swells from the blustery northern Pacific Ocean arrive. However, you don't have to be a pro to hang ten in Oahu.
The Hawaiian Islands boast 1,200 miles of coral reef, so it's not surprising that swimming and scuba diving are two of Oahu's most popular activities. Plunge into the island's surrounding turquoise water and you're likely to see a variety of beautiful fish (think: radiant yellow tang, rainbow sprinters, and reef triggerfish), as well as larger marine animals such as dolphins and sea turtles. Previous visitors adored swimming for free at public seashores such as Sans Souci Beach Park and Makaha Beach Park, citing the abundant marine life and clear water as reasons to return. In any case, keep in mind that loaner hardware costs vary depending on the shop and the rental period. Snorkel Bob's, Aqua Zone Scuba Diving and Snorkeling, and Hawaii Beach Time are all popular options.
Diamond Head State Monument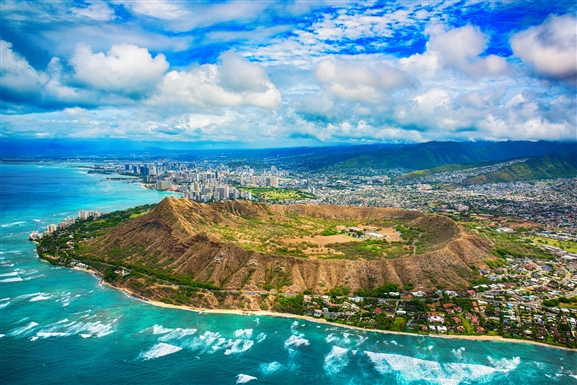 Hawaiians refer to it as Le'ahi, geologists refer to it as a tuff cone, and nineteenth-century British mariners referred to it as Diamond Head. Whatever you call it, this unique pit was formed 300,000 years ago during a single volcanic ejection that heaved debris high into the sky. That debris accumulated over millennia, and today, Diamond Head State Monument's ridgeline is one of the most prominent features of Oahu's horizon, as well as the location of one of the island's most grand climbing trails.
Even though the 760-foot climb up this tuff cone is somewhat taxing if you're in a bad mood, travelers say you'll be rewarded with a dreamlike perspective of Waikiki Beach and the Pacific Ocean once you reach the summit. However, keep in mind that this regular miracle is one of Honolulu's most famous attractions, so consider arriving early to avoid crowds and beat the heat. Likewise, bring plenty of water because there are no drinking fountains along the path. Consider a helicopter visit for a different perspective. Many of the island's air visit providers fly directly over the pit.
The Koko Crater Trail, Honolulu, Hawaii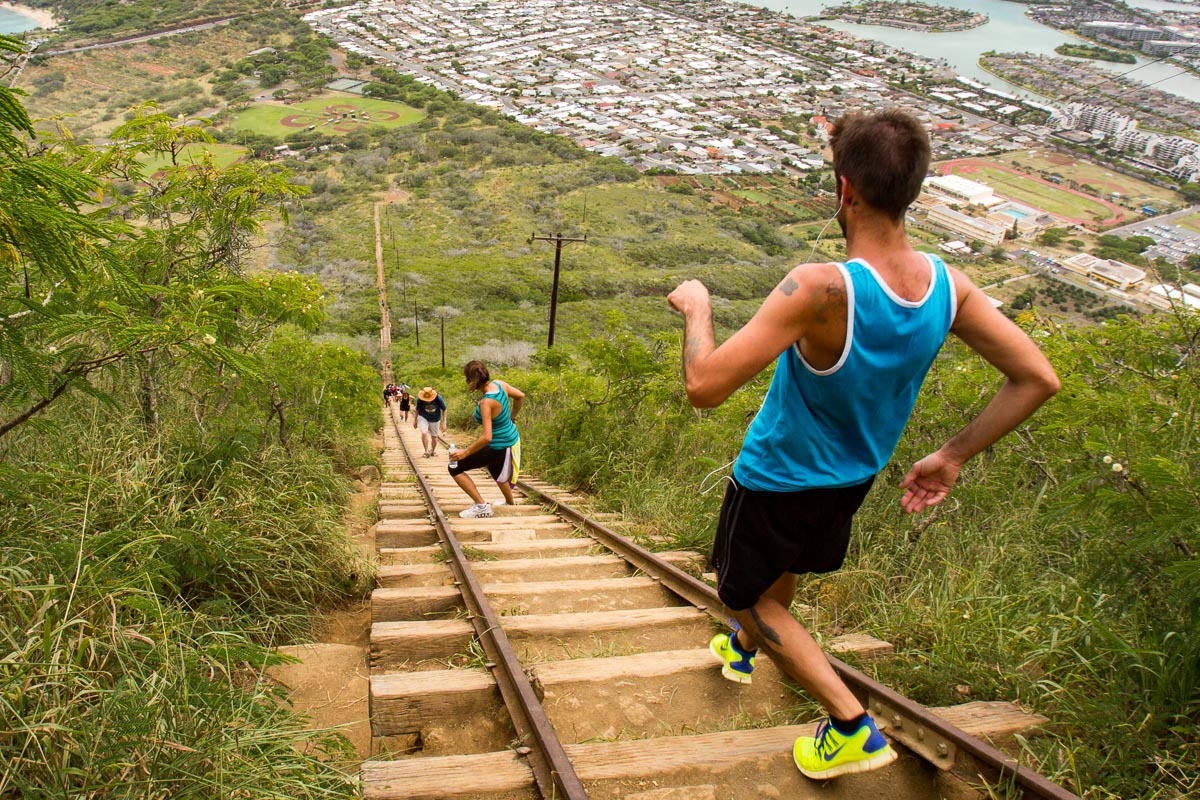 This climbing trail spans nearly 2 miles of Koko Crater in Oahu's Windward Coast district and includes over 1,000 stages made from abandoned railroad ties. Guests will find panoramic views of Hanauma Bay Nature Preserve and Diamond Head State Monument at the path's highest point. Late explorers forewarned that the Koko Crater Trail is steep and hard to cross, so voyagers who are not in awesome shape might need to climb somewhere else.
Many people emphasized the importance of bringing plenty of water, sunscreen, and climbing shoes. Furthermore, some people suggest going on a dry day because some parts of the path are difficult to navigate, especially when wet. Others advise arriving earlier than usual to avoid crowds and extreme temperatures. People who don't mind the difficulties of climbing this trail will be rewarded with "awesome" views at the top, according to commentators.
The beach at Kailua-Kona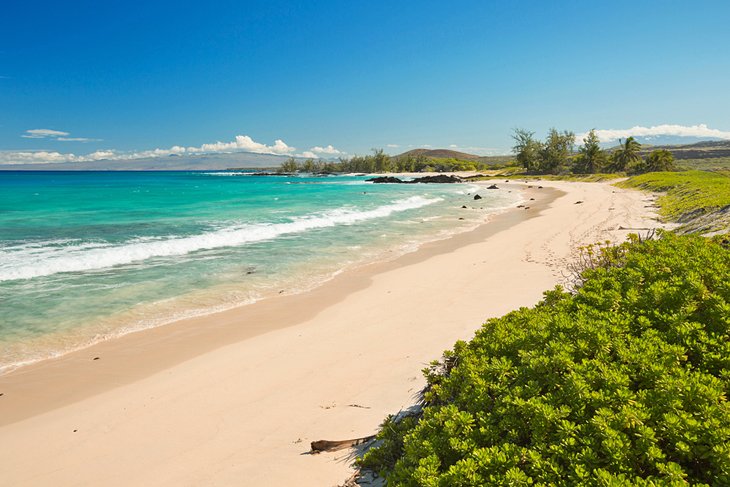 If you like surfing, head to Kailua on the Windward Coast and find a roost at Kailua Beach. This 3-mile stretch of white, hidden sand and warm, turquoise-colored water appeals to both families and thrill-seekers due to its gentle waves and more than adequate facilities, which include outdoor tables, bathrooms, and free parking. A few previous visitors mentioned having difficulty locating this stop, but in general, many praised the ocean side's calm water and delightful sand. Others preferred the ocean side's less congested air and stunning sunrises.
Missouri Warship Memorial, Honolulu, Hawaii
The USS Missouri, which was launched in 1944, is best known for facilitating a meeting of Allied and Axis delegates, which resulted in Japan's surrender and the end of World War II. Following the war, the ship served in the Korean War and Operation Desert Storm before mooring in Pearl Harbor. It is distinguished as the world's last dynamic assistance warship.
According to recent visitors, the Battleship Missouri Memorial's war relics and displays supplement the World War II Valor in the Pacific National Monument's showcases. Many previous visitors praised the attraction's knowledgeable local escorts as well. In any case, a few people wished sacks could be accepted and suggested abandoning individual items to avoid paying a $5 per pack capacity charge.
The trail to the Makapu'u Point Lighthouse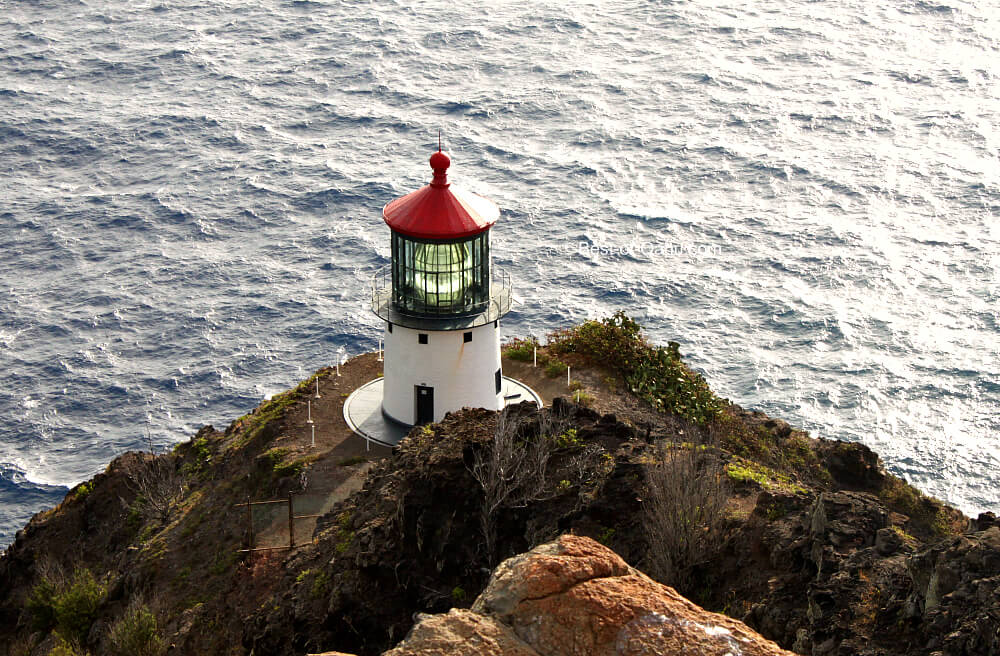 The 2-mile-long Makapu'u Point Lighthouse Trail is located less than 6 miles east of the Koko Crater Trail. This free path ignores the Pacific Ocean and is an excellent spot for spotting seabirds and whale watching between November and May. It is less difficult to reach than the one at Koko Crater. Guests appreciate that the Makapu'u Point Lighthouse Trail is well-maintained and has plenty of seating, making it easy for visitors to explore.
Many people are also enthralled by the route's "awe-inspiring" views, so bringing a camera is an absolute must. However, keep in mind that this route is frequently exposed to the sun and twists, so dress appropriately, wear sunscreen, and bring plenty of water. The Hawaii Department of Land and Natural Resources recommends allotting about two hours to complete this climb.
The Honolulu Museum of Art, Hawaii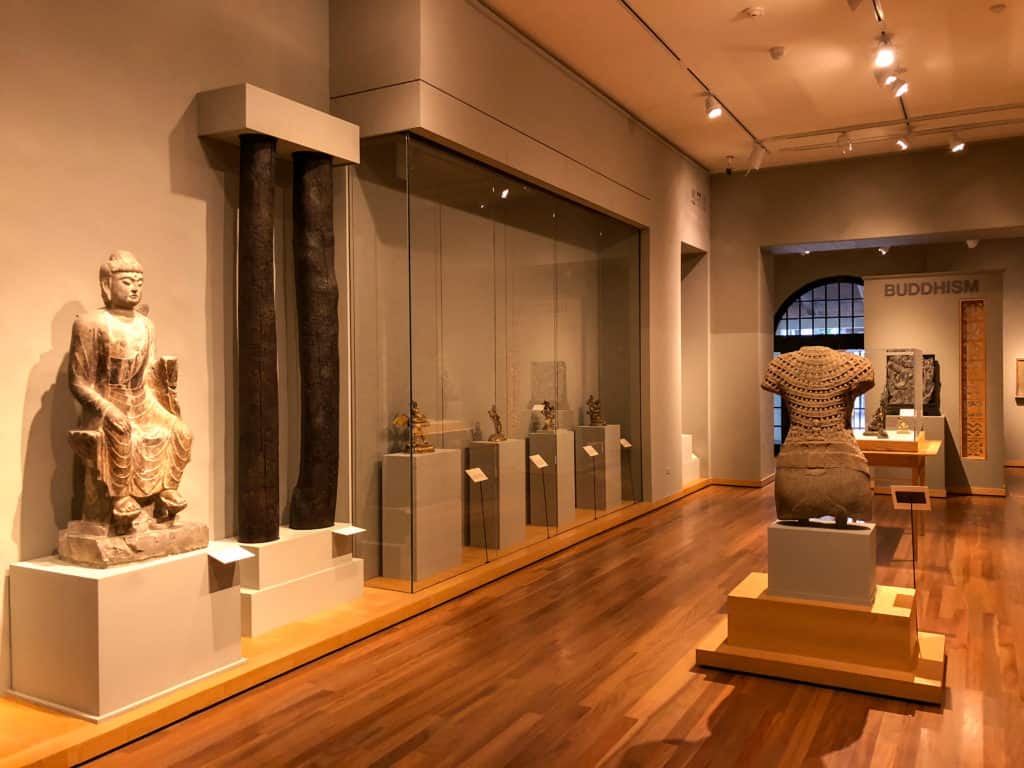 The Honolulu Academy of Arts merged with the Contemporary Museum in 2011 to form the Honolulu Museum of Art. Together, this gallery and its sister property, Spalding House, showcase a collection of craftsmanship spanning oceans, styles, and hundreds of years. At the cost of admission to one gallery, you can also investigate the other at the same time.
Along with works by Europe's great painters, the Honolulu Museum of Art's main grounds house one of America's best Asian craftsmanship collections. Many visitors praise the property's Asian craftsmanship display, but for a truly unique experience, some recommend looking at the Arts of Hawai'i collection, which includes Georgia O'Keeffe's Maui scenes and native plume capes. Others advise making time for Spalding House's long-lasting David Hockney establishment.
USS Bowfin Submarine Museum and Park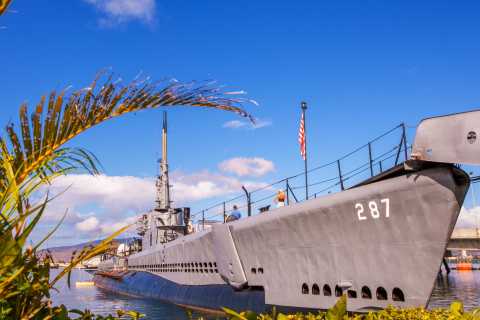 The USS Bowfin Submarine Museum and Park, like the Battleship Missouri Memorial, is located in Pearl Harbor and provides an inside perspective on World War II Valor in the Pacific National Monument. This notable vessel, which served during WWII, is one of only 15 WW II submarines still in existence in the United States. It is now a walk-through exhibit near a historical center with various war antiques, including battle banners, submarine chimes, and a Poseidon rocket.
Extras, such as a voyage rocket, a torpedo, and a submarine salvage chamber, are visible in the surrounding park. Some previous voyagers complained about the limited breathing space provided inside, but many enjoyed getting a firsthand look at the cramped living quarters mariners had to live in while stationed on this submarine. Others took part in the independent sound visits, which were covered by the exhibition hall and submarine confirmations.
Manoa Falls, Honolulu, Hawaii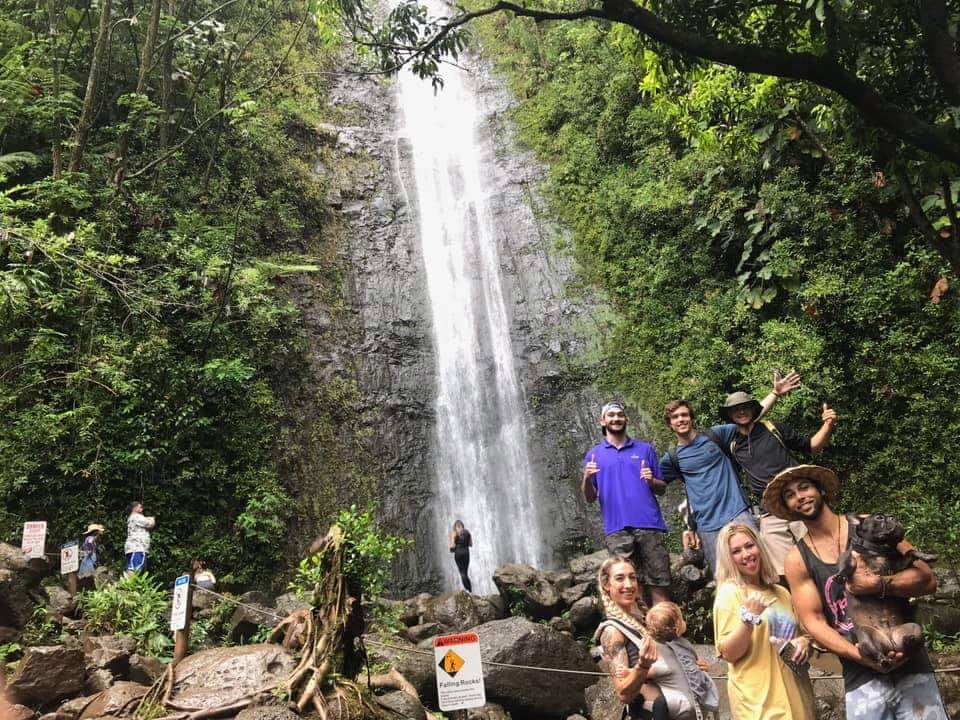 This approximately 100-foot-tall cascade, located 5 miles east of downtown Honolulu, is effectively accessible. All you need is proper footwear, a bug repellant, drinking water, and the stamina to climb around 112 miles on a well-worn path. The view of the rainforest is spectacular, with magnificent ancient greeneries and the winding foundations of banyan trees. It comes as no surprise that Steven Spielberg filmed scenes from "Jurassic Park" here. The path to the falls can be treacherous due to mud, so wear tough hiking shoes that you don't mind getting stained in.
If you're new to climbing, previous visitors said this is the best route for you. It'll get your blood pumping, but you'll be rewarded with breathtaking views of the falls. Previous explorers suggested arriving before 10 a.m. to take in the splendor of the falls without having to contend with crowds of vacationers.
Nightlife and Food in Honolulu, Hawaii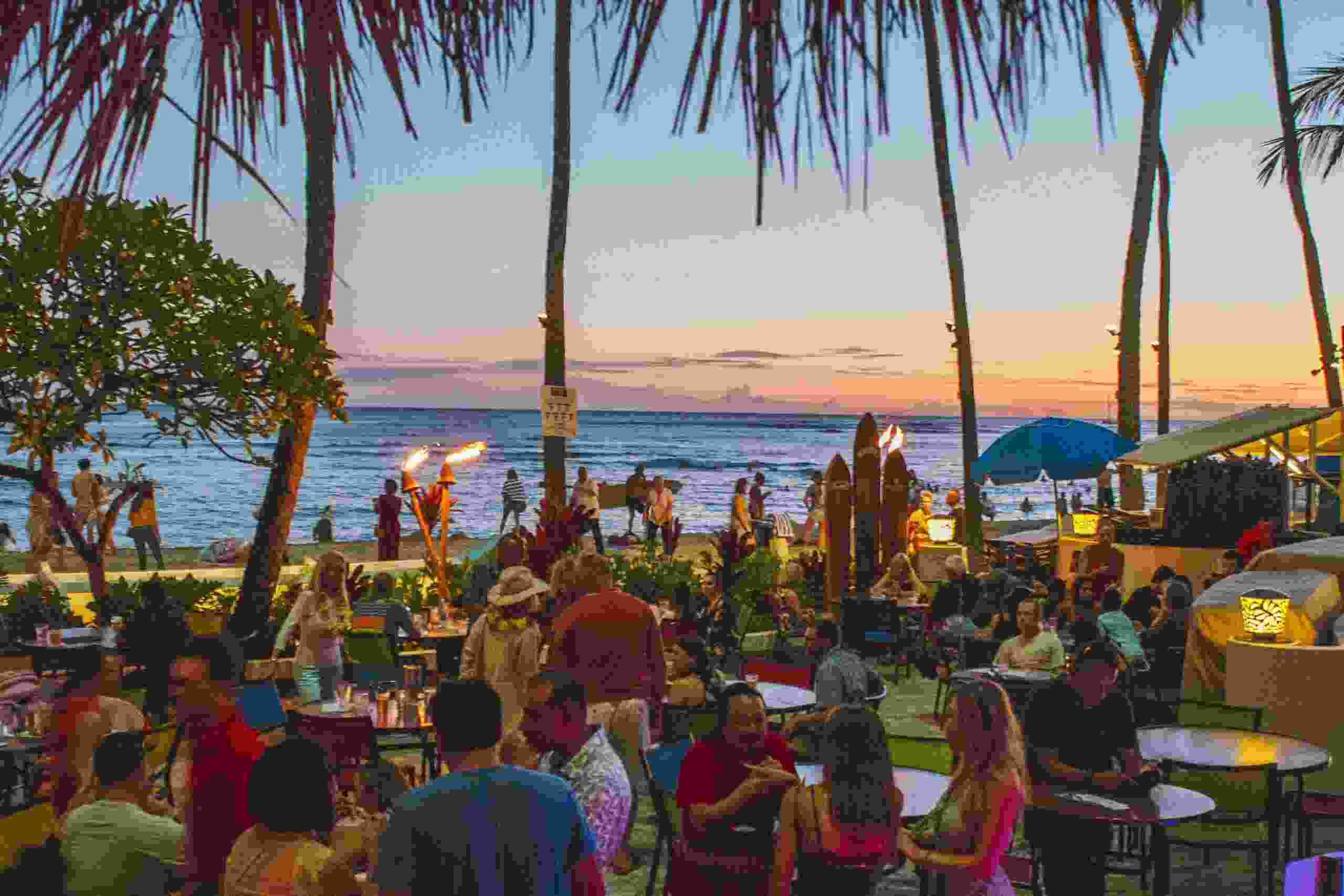 Duke's Canoe Club: In honor of Duke Kahanamoku, Hawaii's famous swimmer, surfer, and Olympic competitor, this laid-back bar and eatery in the Outrigger Waikiki offers patrons a plethora of island culture. Memorabilia, live Hawaiian music, fruity mixed drinks, and new neighborhood fish are just a few of the attractions that keep people coming back.
Fusion Waikiki: Fusion Waikiki, the main gay bar in Waikiki, is the place to be for a wild, energizing night in Hawaii. Open seven days a week, the party never stops with karaoke on weeknights and live DJs and shows on weekends. This club attracts a large number of the island's hottest young people, and there are drink specials every night, as well as pool tables.
Surfer Bar: Surfer, the Bar is Turtle Bay Resort's new venture into evening amusement and is always a good bet for nightlife. Surfer is a bar, restaurant, and nightclub that opens at 6 p.m. every day. Along with the fully stocked bar and exceptional Hawaiian mixed drinks, for example, the magma stream and the mai tai – their most grounded drink – extraordinary party time mixed drinks are offered. Unrecorded music is played regularly, and karaoke is held every Sunday night.
Where Should You Stay in Honolulu?
Staying at an inn is one of the most amazing ways to have one-of-a-kind experiences, and Honolulu has the Polynesian Hostel Beach Club. Aside from the reasonable costs, you'll be blessed with the unique opportunity to meet people from all over the world. The Ilima Hotel is located near the sea. It's only a short walk from the beach and the boat harbor. Furthermore, it's also close to the Royal Hawaiian Shopping Center and a variety of other shops and cafés. The offices include two roof-top sun decks, a sauna, an open-air pool, and a wellness rec center.
The notable Ilikai Hotel and Suites is a model Waikiki pillar that provides reasonable rooms overlooking the sea. You can walk almost anywhere in Honolulu from this midtown location, which is also close to restaurants, attractions, and shopping. The hotel has an incredible pool and panoramic views of the city. Other hotels where tourists prefer to stay include the Hilton Resort, Hyatt Regency, Ala Moana Hotel, and Airport Honolulu Hotel.