How much do you know about Denmark? Some of you who are familiar may think about Denmark in fairy tales. However, that is only a small portion to fully describe the reality of what Denmark really is. Specifically, Denmark is filled with amazing architectural design, encompassing a combination of colors and patterns. It makes the architectural design decent and vigorous. Moreover, it is a Nordic country which is located in Northern Europe and is a country where freedom of speech is highly valued when it comes to things you post on social media, as well as educational institutions. In this article I will introduce two main cities, Aarhus, and the capital, Copenhagen.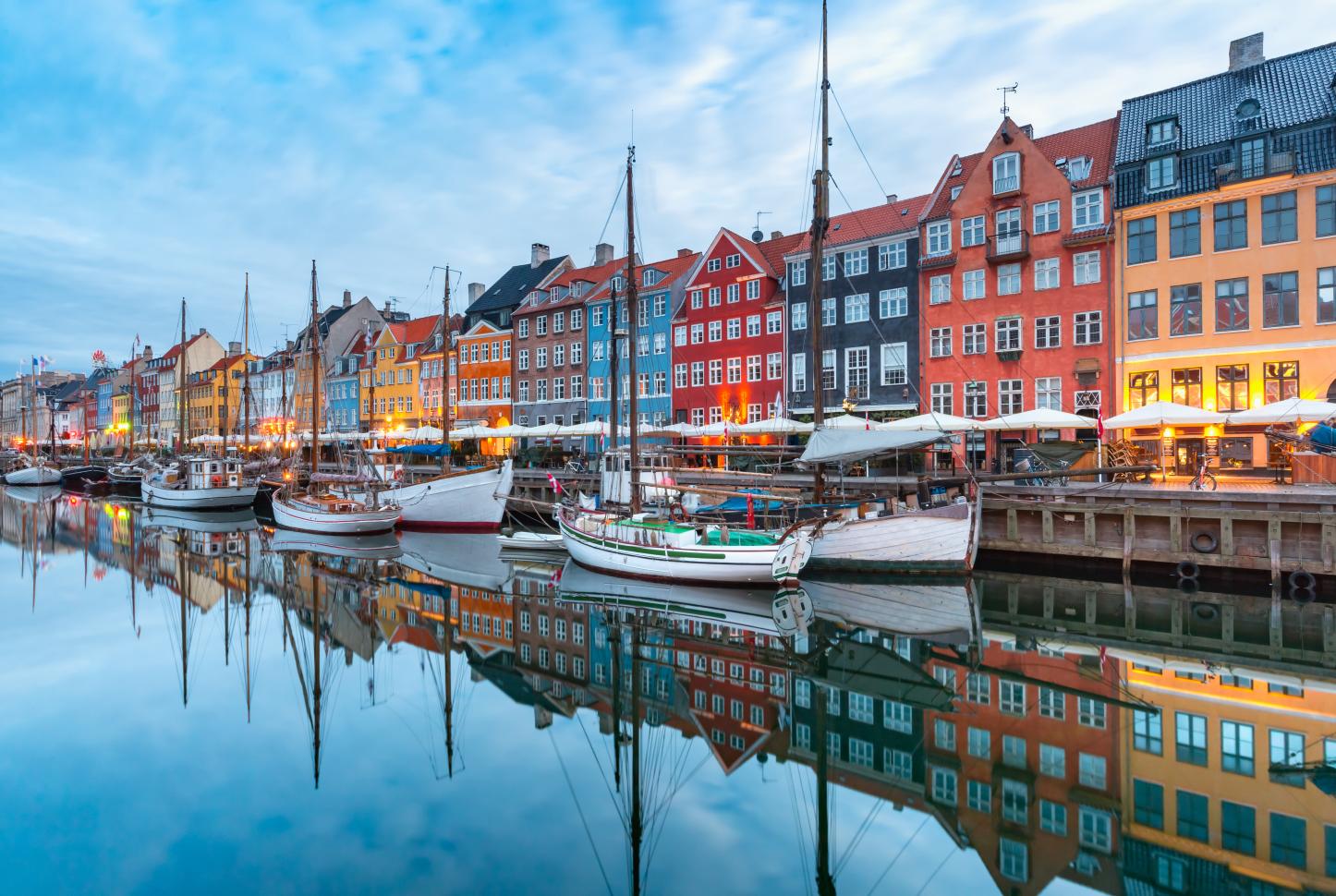 How to Get to Denmark?
Aarhus Lufthavn (AAR)
If you are planning to choose Aarhus as your starting point, you can just take the flight to their civilian airport called "Aarhus Lufthavn" (AAR). This airport was established in 1943 after World War II and used as a Cold War military base for the Danish and other allied air forces until the 1990s. Also, the Danish government is scheduled to complete the construction in 2022 and the terminal floor will expand to double size.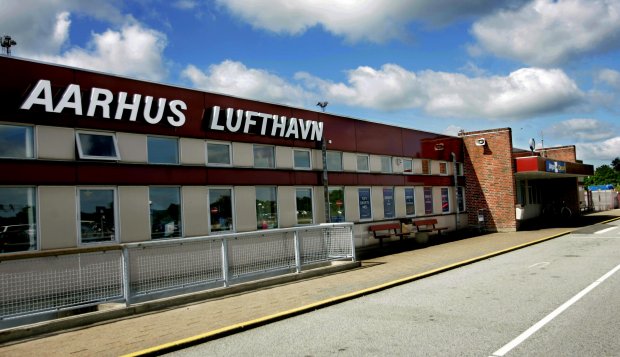 Copenhagen Airport (CPH)
Most first-time visitors will visit Copenhagen only as it is the capital of Denmark. Also, Copenhagen Airport (CPH) is an international airport that only serves the city centre. Moreover, the distance is really close, which is only 14.3km to the centre. Great location and close to all the attractions, which can manage your time easily. Furthermore, a tourist information centre is available, which is useful for a single visitor.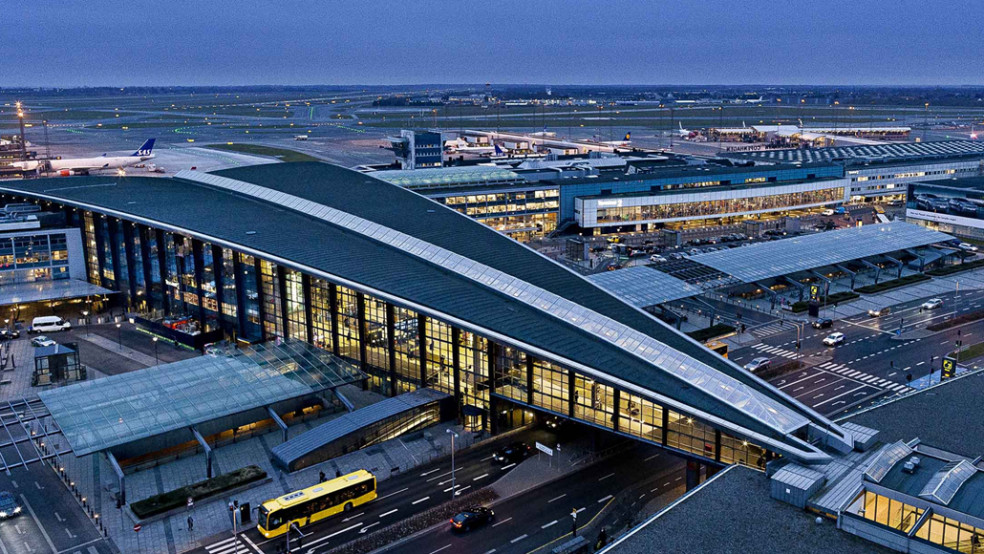 Transportation From Various Airports in Denmark
Aarhus Airport
The airport bus (925X) is the main and efficient way to travel to downtown Aarhus. Basically, the timetable fits with the flight arrival time. Also, it stops in front of the airport and the duration is around 50 mins to reach the Aarhus Central Station (Banegårdspladsen). For the prices, it costs 115 DKK for adults and 80 DKK for children up to 15 years old.
Copenhagen Airport
This international airport will take you in a convenient way. Firstly, there are several types of transportation that you can choose and the times are different:
Train: It departs every 10 mins to 20 mins and it would take around 15 mins from the airport to the Copenhagen Central Station.
Metro: Just 13 mins from the airport to Kongens Nytorv. Moreover, the metro line M3 is a circle line and operates from 2019 and 17 stops in 28 mins ONLY.
Buses: The bus stop is located outside Terminal 3 and take the 5C bus for around 35 mins to Copenhagen Central Station. If your destination is the northern part of Jutland, you can take Abildskou Bus 888 outside terminal 2.
For more information, you can be checked link.
Aarhus
Aarhus, which is the second-largest city in Denmark, is located on the eastern shore of Jutland. Basically, Aarhus has built loads of high-quality architecture which attracts millions of tourists to visit. Although the city is smaller than Copenhagen, you can explore totally different sides of Denmark.
ARoS Aarhus Art Kunstmuseum
ARoS was established in 1859 and is one of the oldest art museums outside Copenhagen and in Northern Europe. It was built with 10 levels and has an exhibition from 2004. Also, Olafur Eliasson designed the big circular skywalk which is called Your rainbow panorama at the top of the museum in 2011. When you are walking there, you can enjoy a panoramic view of the city of Aarhus. Moreover, the special thing is using different colour zones so that your body transforms into a colour resonator. Moreover, colour intensities are different depending on the speed of walking through the circle.
Well, we have discussed a bit about the circular skywalk. Let's go to the art museum. Basically, this art museum merged with a cafe, artwork, and a dining restaurant. You can take the rest with a nice view whenever you want. Moreover, there are approximately four to five temporary exhibitions focusing on the specific themes for artists. Furthermore, the authorities respect pieces of art. For example, put it in their own room and use mirrors and soft lighting to display the statue.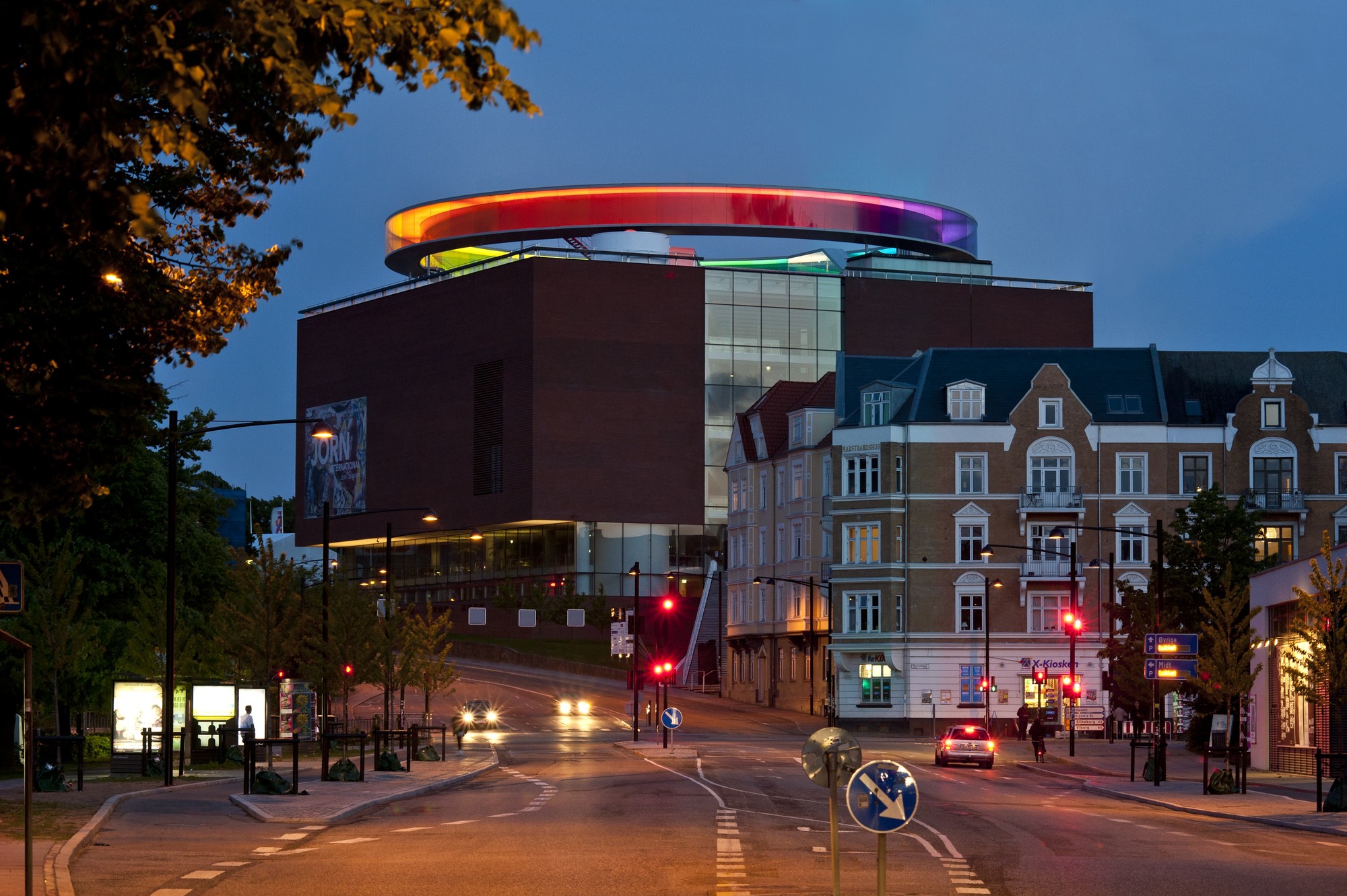 "Boy"
Boy, which is a giant statue, reaching 4.5 meters in height and approximately 500kg. The first was shown in London in 2000 but was taken by ARoS in 2001. Moreover, the whole statue is made as real as it can. For example, the surface of the skin, veins, and hair follicles are similar to our real ones.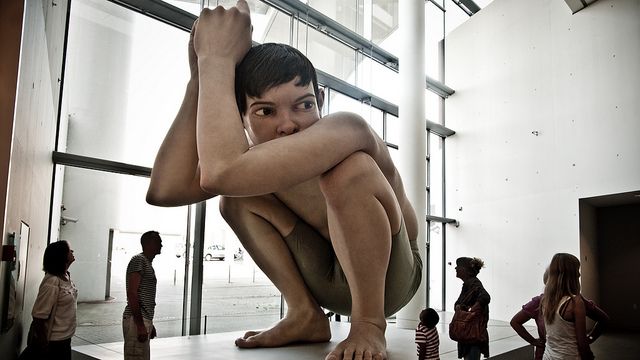 This is Not Africa – Unlearn What You Have Learned
This temporary exhibition was displayed from 27 March until 24 October on Level 1. Most of the artists come from Africa and the rest from different countries. Also, this exhibition portrays the stereotypical and conventional of western narrative. Therefore, ARos tends to provide opportunities to cooperate with the powerhouses such as SCCA and Red Clag in Ghana.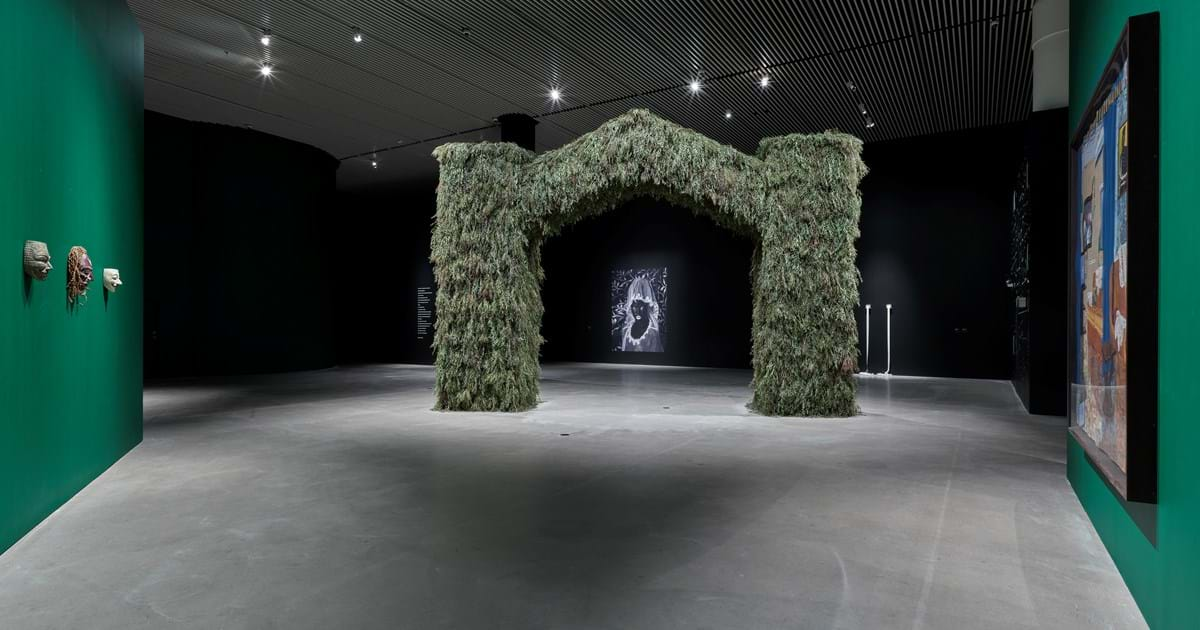 Tickets
Adults: 22€
Group (minimum 20 people): 20€
Under 31 years old and Students: 18€
Under 18 years old: Free
Opening Time: 10 am to 9 pm from Monday to Friday. 10 am to 5 pm from Saturday to Sunday
Routine
Two main ways to approach this iconic museum from Aarhus Central Station:
Bus: Line 12, 14, and 15 (Drop off: Mølleparken)
Walk: Walking distance approximate 10 mins
Address: Aros Allé 2, 8000 Aarhus, Denmark
Den Gamle By
Den Gamle By, known as The Old Town in English, is the first national open-air museum. It has a 3-star attraction in Guide Michelin and the patronage of Danish Queen Margrethe II. Also, the special thing is to focus on the town culture rather than the village culture. Also, the museum consists of 75 historical buildings collected from 20 townships. At the same time, they have allocated the 1974 section of houses and apartments with over 34 workshops and shops, such as a pharmacy, schools, and post office. Furthermore, they have organised interesting activities to learn living history through interacting with the participants from Easter to New Year. Moreover, the rest of the museums, such as the Gallery of Decorative Arts, The Jewellery Box, or Musaeum can provide an impressive history from old Danish.
Costume Experience
If you are walking in Den Gamle By, you can see several women wearing traditional apparel like the picture below. Moreover, some of the artists will try to do the daily stuff like the people who lived here previously. In my view, it is an incredible experience to get in touch with the historical living lifestyle.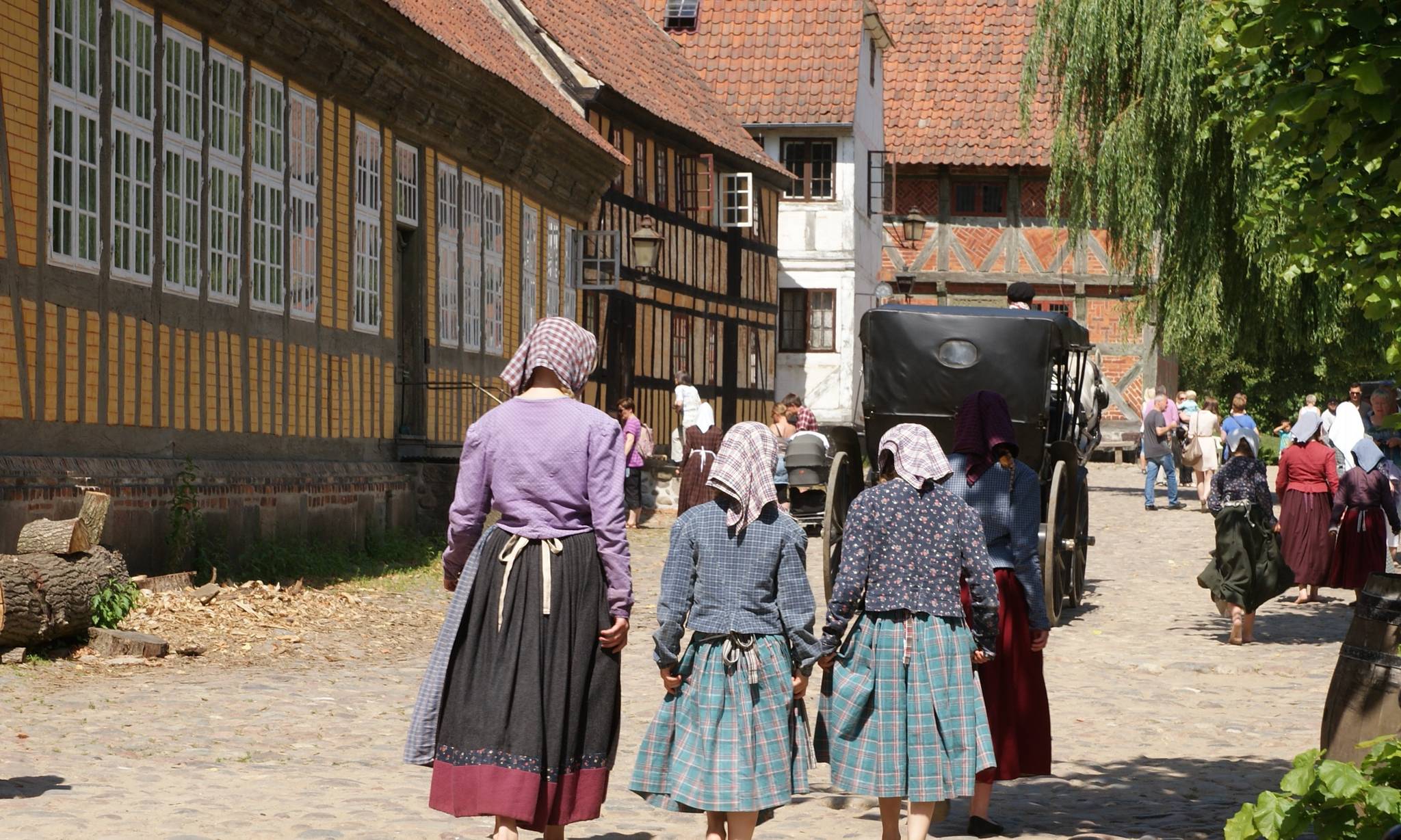 Tickets
Adults: DKK 150
Students: DKK 75
0 to 17 years old: Free
Opening Time: 10 am to 5 pm from Monday to Sunday
Routine
Buses: 3A (drop off Den Gamle By)
Taxi: it is the alternative option
Address: Viborgvej 2, 8000 Aarhus C, Denmark
Tivoli Friheden
Tivoli Friheden is an amusement park located in a prime location that you can approach within walking distance. Also, an artist called S.F. Kühnel designed this park in 1903. The original purpose was to use it as a restaurant serving drinks and food in the woods. After World War I, children's facilities were installed and the whole operation system had huge changes from 1958. Until now, the whole rights of operation had been taken by the local authority in 1984.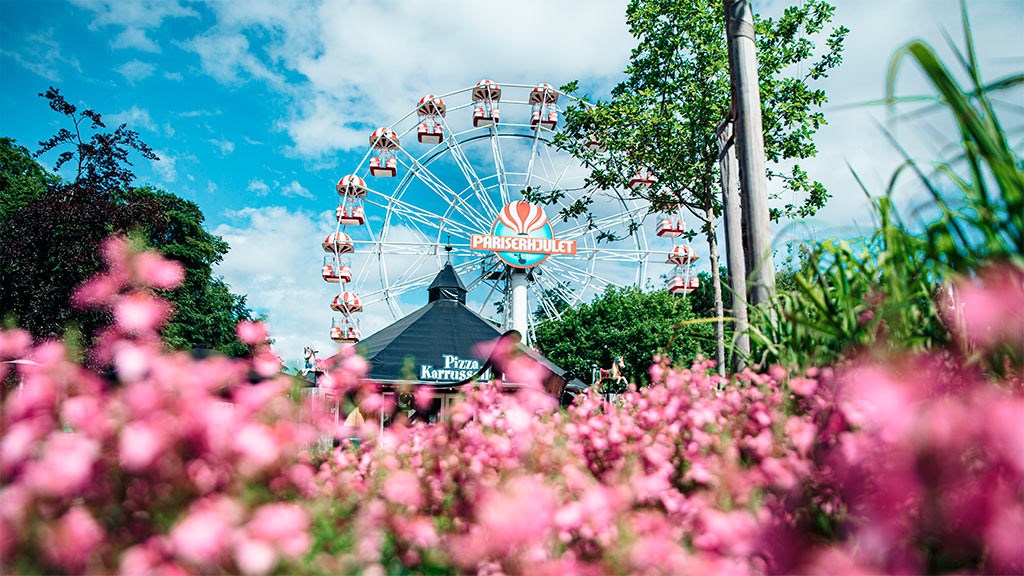 Denmark's Flower Festivals
Basically, summer is the season that blossoms, so Tivoli Friheden is organised Denmark's largest flower festival from 1 July to 8 August. Also, it is the perfect place that includes numerous activities covering all ages. The main ideas are creating sensory experiences such as smelling, seeing, and feeling the flowers throughout the workshops and inspirational gardens.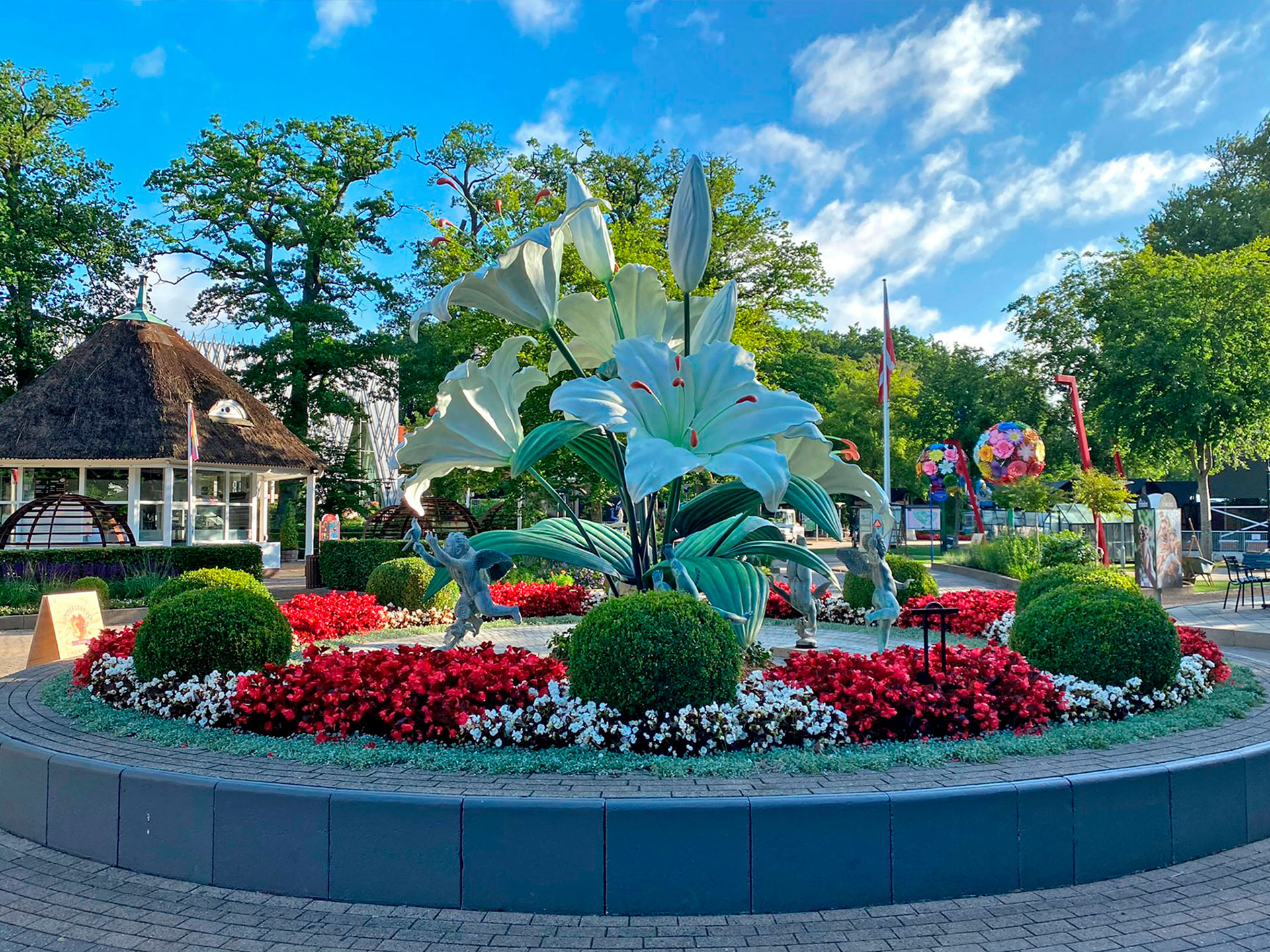 Tickets
They sell regular tickets and seasonal tickets to fit your target:
Regular Tickets
Entrance Tivoli Friheden (over 90cm): DKK 140
Turbands for Tivoli Friheden (over 90cm, including free bandage): DKK 135
Seasonal Tickets
Season card silver: DKK 329
Season card platinum: DKK 499
For more information about the tickets, you can check out this link.
Address: Skovbrynet 5, 8000 Aarhus, Denmark
Copenhagen, Eastern Denmark
Alright, you can keep reading this article if you are planning to visit the capital on your journey. Copenhagen is 4 times bigger than Aarhus and there are more restaurants to chill at. Transport networking is much more convenient, so it is suitable for first-time visitors.
The Little Mermaid
The Little Mermaid is a statue designed by Edvard Eriksen in 1913. I bet most of you have read the story written by Hans Christian Andersen in 1836. Basically, this statue is inspired by a ballerina called Ellen Price and danced The Little Mermaid in Royal Theatre. When Eriksen chose the model, he used his wife, Eline, to be the nude model rather than Ellen. This iconic tourist attraction has become one of the famous spots that everyone MUST see when they visit Copenhagen. Also, it is a free attraction, so you can go whenever you want.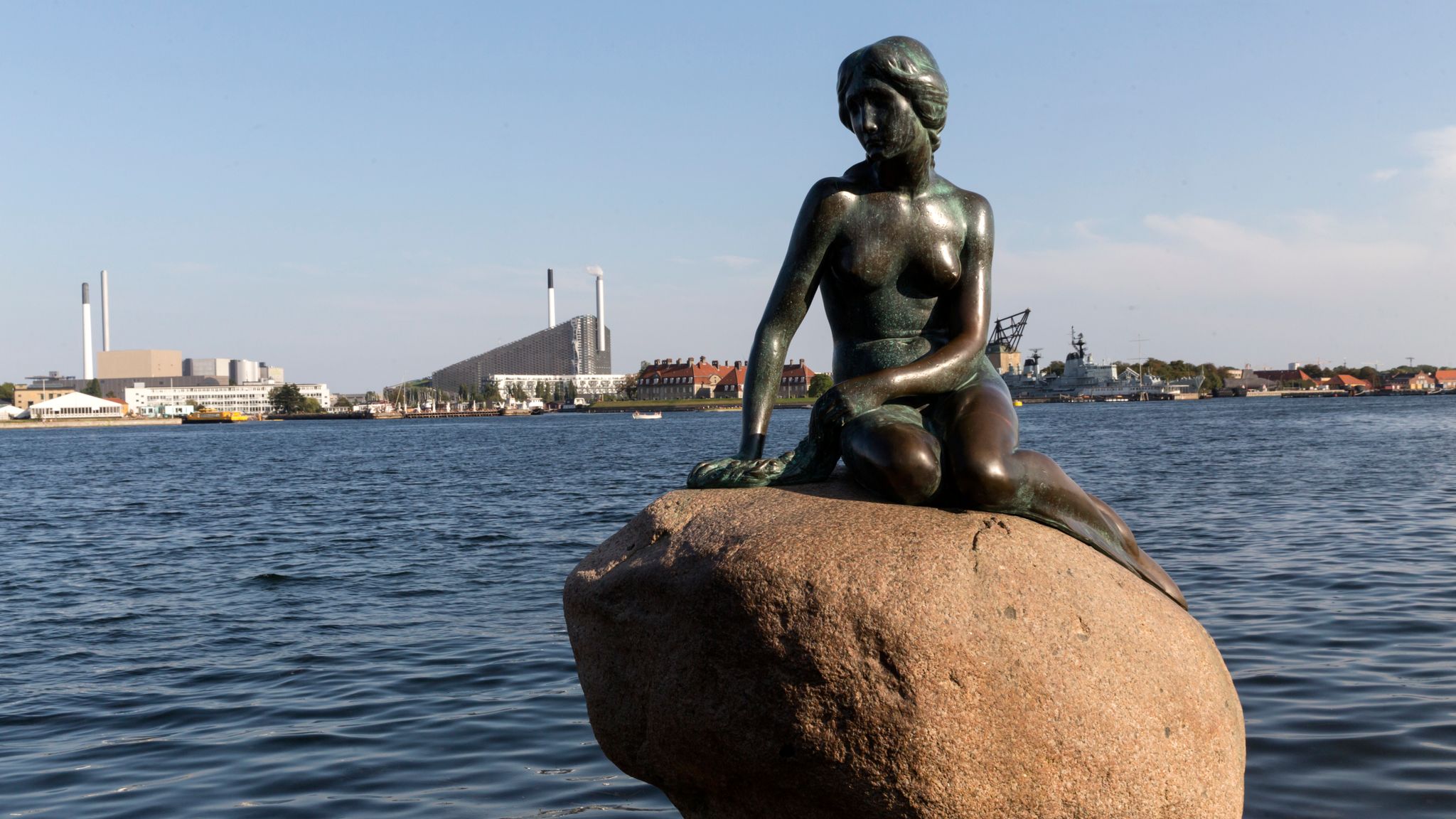 Routine
There are three main public transportation that can approach this spot:
Buses: 2A (drop off: Refshaleøen)
Train: A, B, C, and so on (drop off: Østerport St.)
Subway: M3, M4 (drop off: Østerport St.)
Address: Langelinie, 2100 København Ø, Denmark
Nyhavn
Nyhavn was a canal, waterfront, and entertainment district in 17th century Copenhagen. Moreover, it was constructed by King Christian V within 5 years from 1670. Nowadays, the basic structure still remains, with 18th-century townhouses and some cafes and restaurants. On the other hand, the northern is concentrated with brightly coloured townhouses, and Andersen also living there between 1845 to 1864. You can also walk through to the Nyhavn 67 as Andersen lived here before.
If you enjoy your winter vacation here, the Christmas light setting surrounding the whole Nyhavn and Christmas park is also located there for around 3 weeks.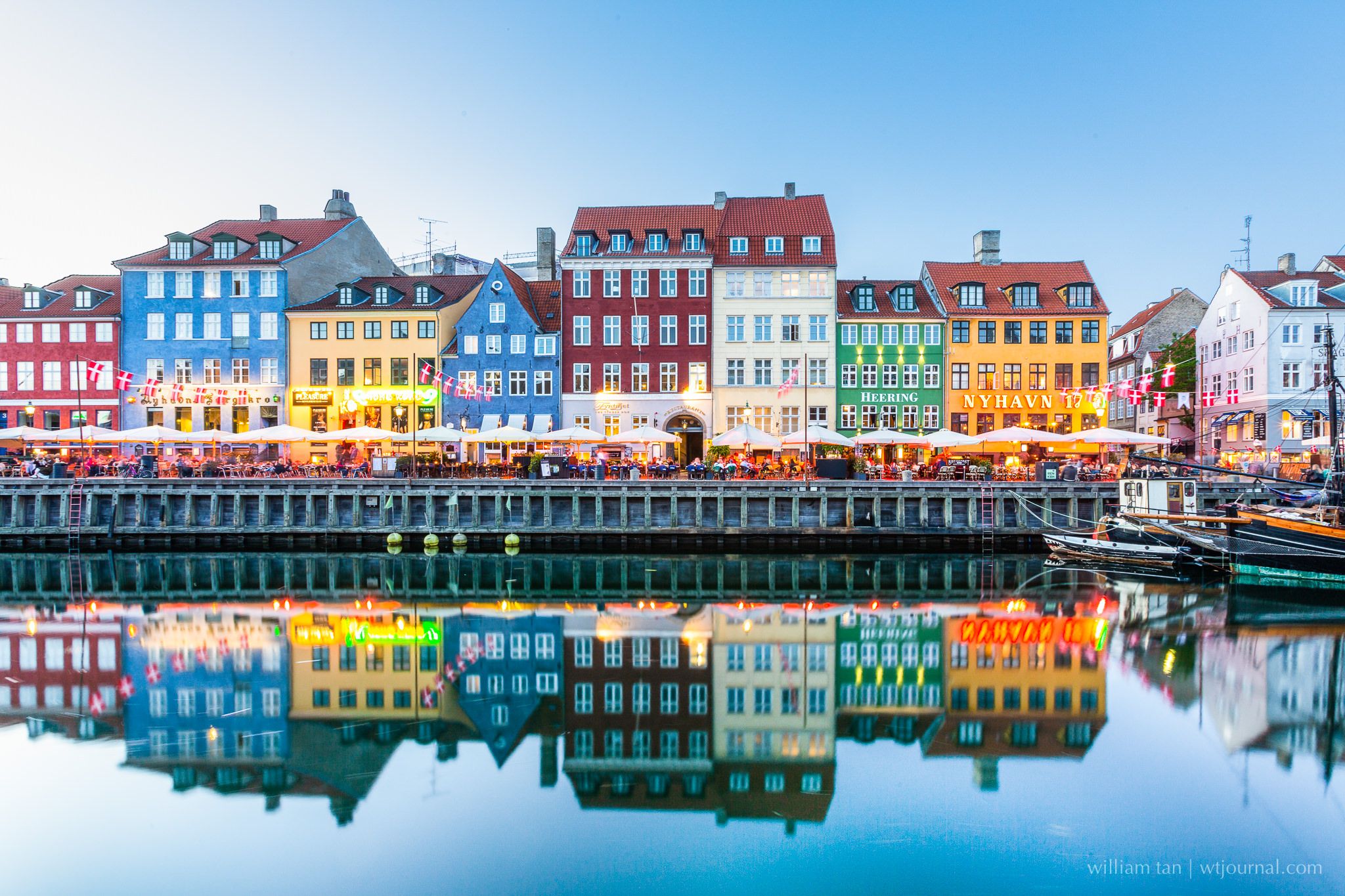 Routine
Two main ways from Copenhagen Central Station:
Buses: M3 (drop off: Kongens Nytorv St.)
Subway: M3, M4 (drop off: Kongens Nytorv St.)
Address: Nyhavn 1-71, 1051 København K
Rundetaarn
Rundetaarn, known as the Round Tower, is a 17th-century tower located in Copenhagen. The main purpose of an astronomical observatory was previously. Also, there was a main university library before 1861 and it has become a museum now. When you are walking to the top, the finest views are really amazing and looking at the distance at other popular sites in Copenhagen. On the other hand, the authorities also organise some exhibition events to attract visitors joining these kinds of interesting things. (REMEMBER! all exhibitions are temporary, so please check before heading to the events!)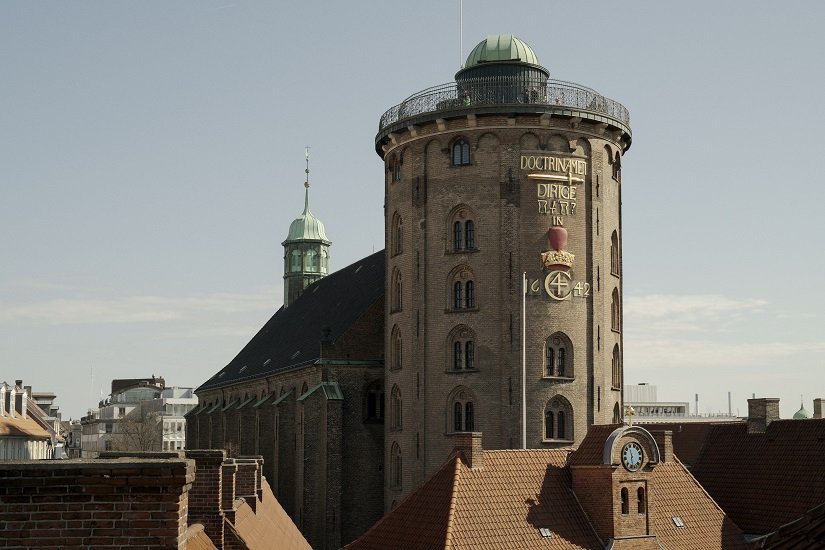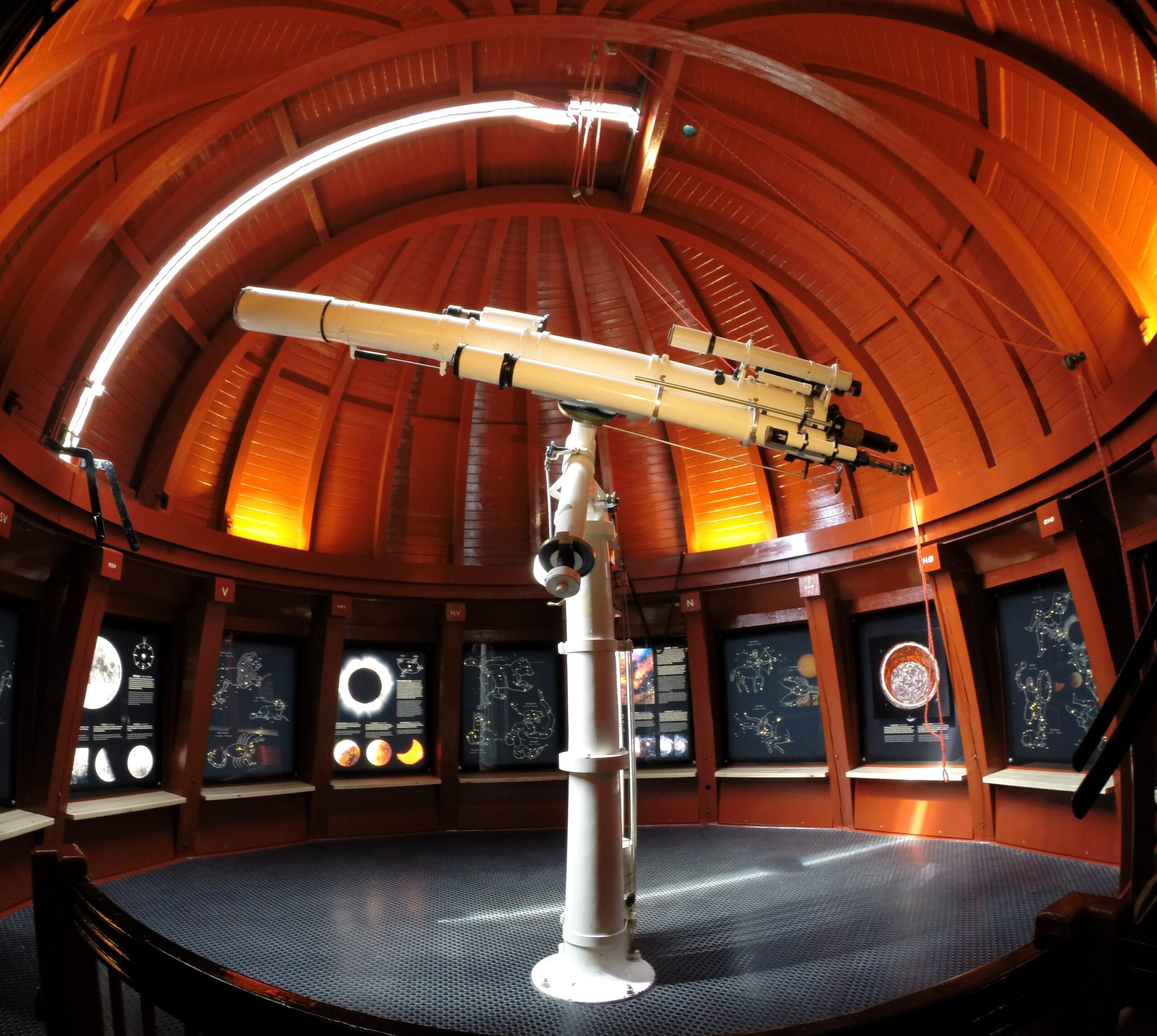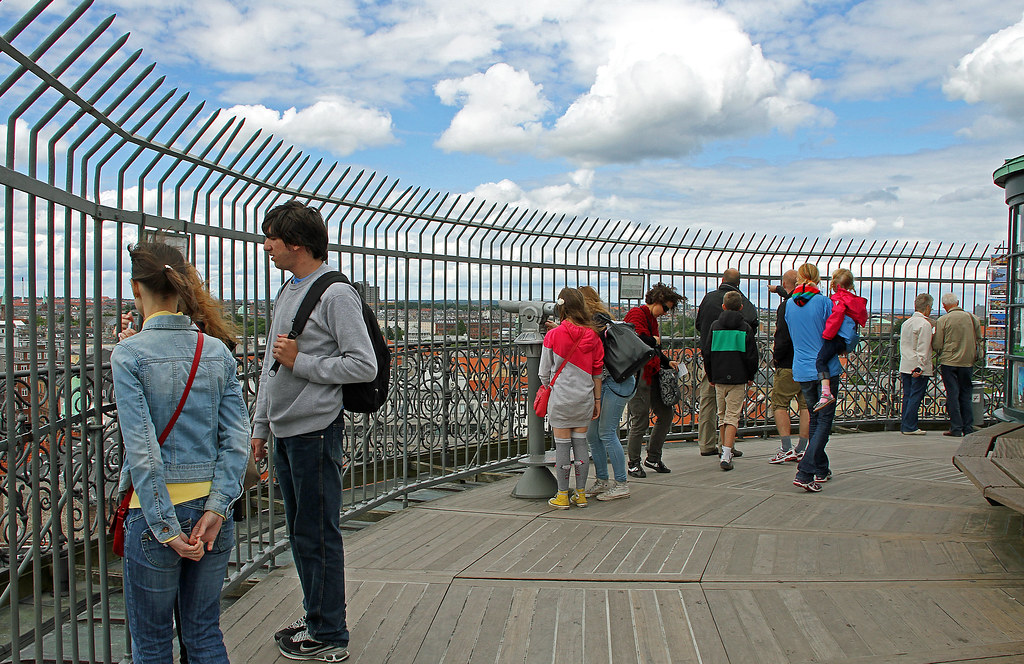 Tickets
Adults: DKK 40
Children: DKK 10
Children Under 5 years old: Free
For more information, you can check this link.
Routine
Trains: A, B, C (drop off: Nørreport St.)
Bus: 5C (drop off: Nørreport St.)
Address: Købmagergade 52A, 1150 København, Denmark
Torvehallerne
Torvehallerne has become a MUST-visit spot for locals or visitors as it is combined with restaurants and fresh food. Also, this market is designed as a glass market and has plenty of places to sit down and enjoy your meal. Moreover, traditional foods such as open sandwiches (smørrebrød), oysters, and Danish pastries can be found in this lovely market. If you are a big lover of coffee, coffee collective would be your ideal choice because of the strong flavours.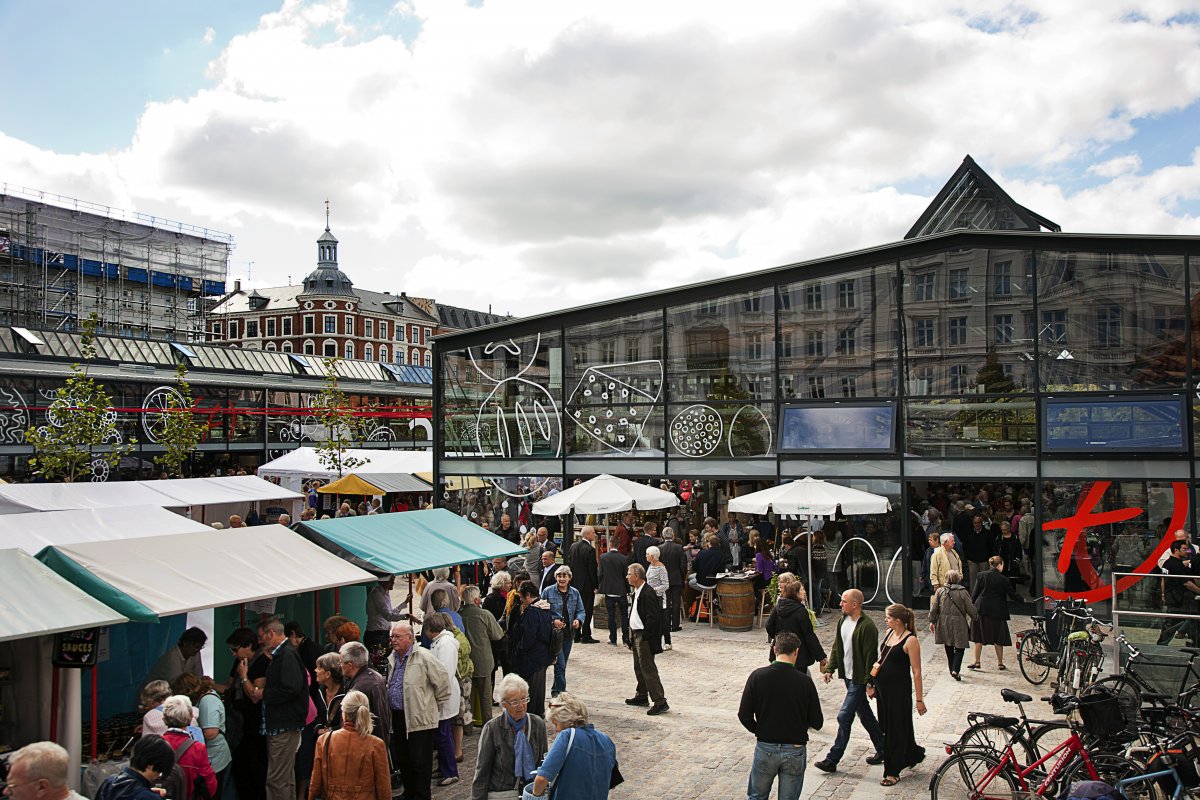 Hallernes Smørrebrød
Hallernes Smørrebrød is one of the restaurants that sell open-faced sandwiches on the market. They aim to serve the open sandwich to a high-class standard at an affordable price so everyone would have a chance to try it. Furthermore, some flavours, like salmon salad, fish cake, and egg are delicious and are one of the "essential foods" every day. Remember! It is ideal to arrive before lunchtime as loads of people who are working nearby will come to this places.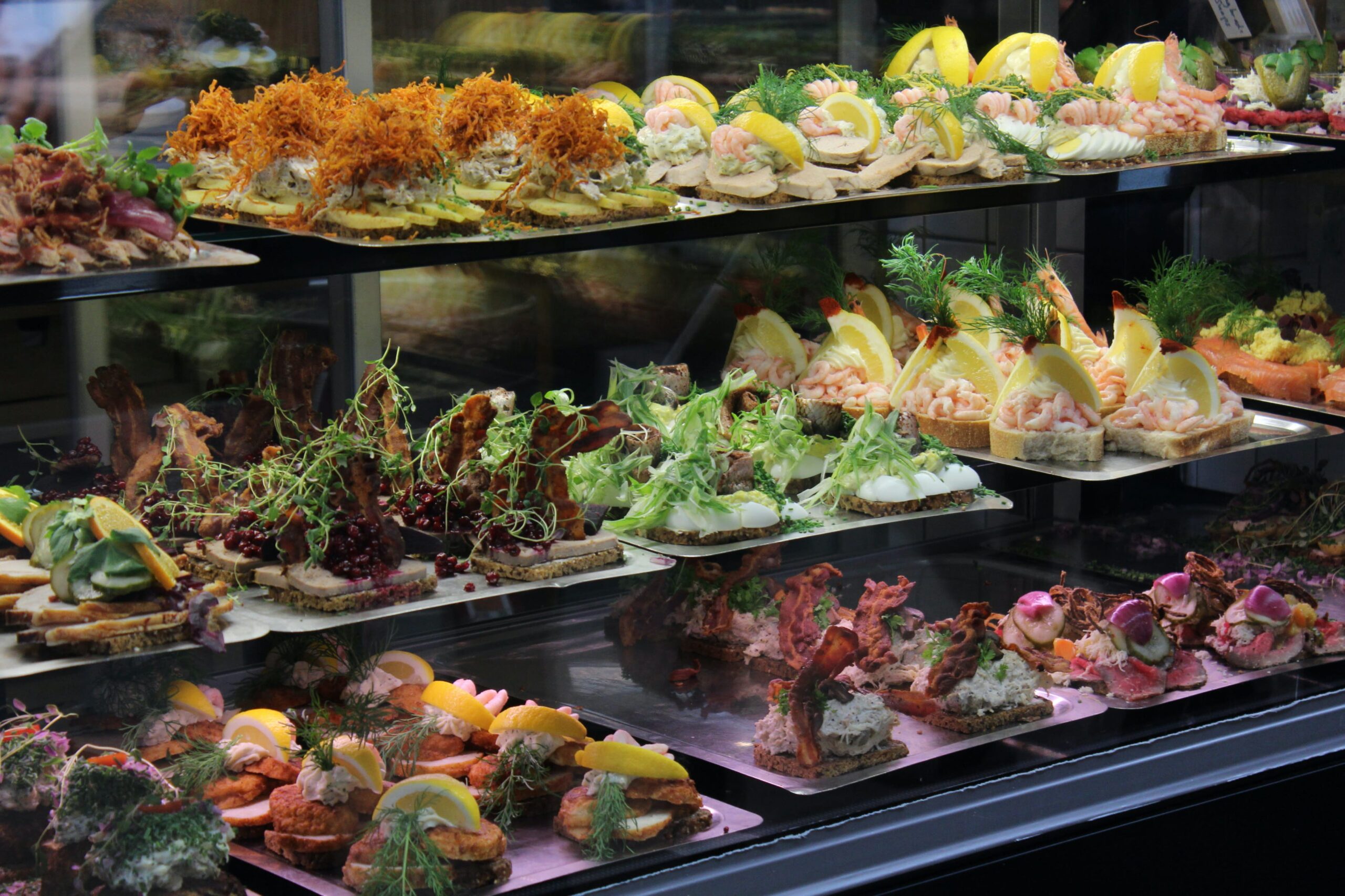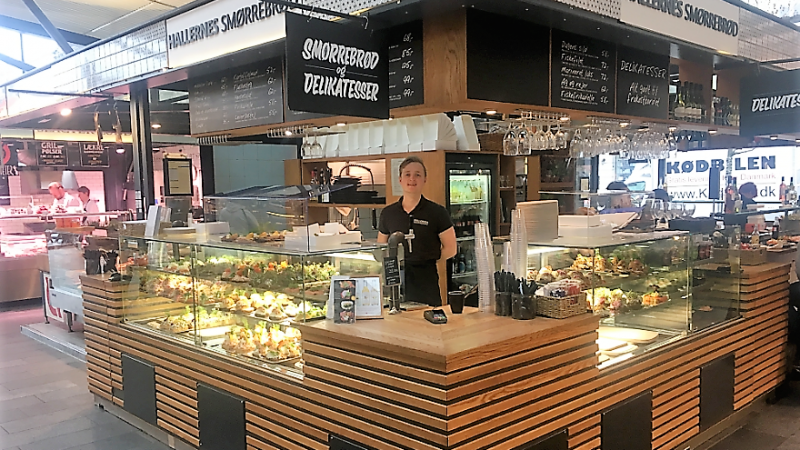 Address: Rømersgade 18, 1360 København, Denmark
Coffee Collective
If you are planning to reach the market in the morning, why not stop at Coffee Collective to have a try? A little background about them is that they have got two coffee shops and a coffee school. Especially for their Expresso and filter coffee, I am highly recommended and deserve to have a try. Moreover, some people might take a long journey to try this world-renowned coffee.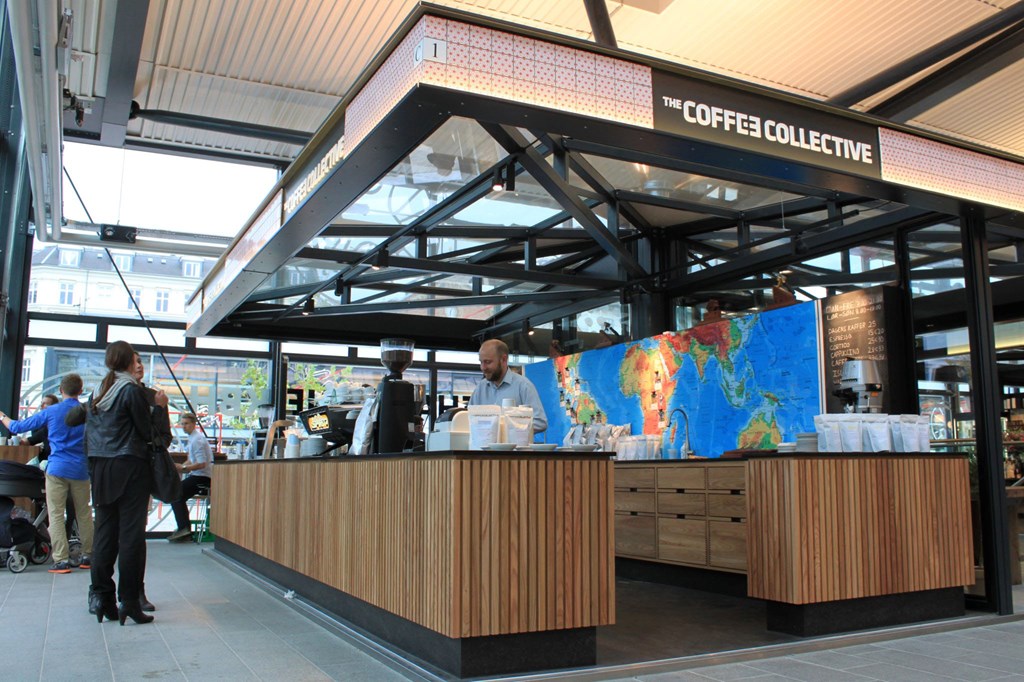 Address: Vendersgade 6D, 1363 København, Denmark
Routine
Two main options to approach Torvehallerne:
Address: Frederiksborggade 21, 1362 København, Denmark
Conclusion – Why Visit Denmark?
Aarhus and Copenhagen have provided big differences in feelings and atmosphere in Denmark. In my view, Aarhus tends to be an artwork city and Copenhagen is a historical city. Also, you might feel relaxed when you walk along the canal. Nice views merged with good restaurants and traditional dishes will let you get rid of your anxiety in a short period. Also, you can walk through the libraries to gain insight as well.