Bali is a popular travel destination, and it is on everyone's bucket list. Bali is a paradise island for most, but it is the island of God'. The beautiful province of Indonesia, Bali, is a treasure trove of golden beaches and azure seas. It is a seeker's paradise and a spiritual sanctuary, a perfect gateway with friends and family, a foodie's paradise, a couple's favorite romantic destination, and a surfer's oasis- an all-in tourist destination! In short, Bali is a perfect destination for everyone out there. Travel guide Bali takes you to the exotic things to do in the island province.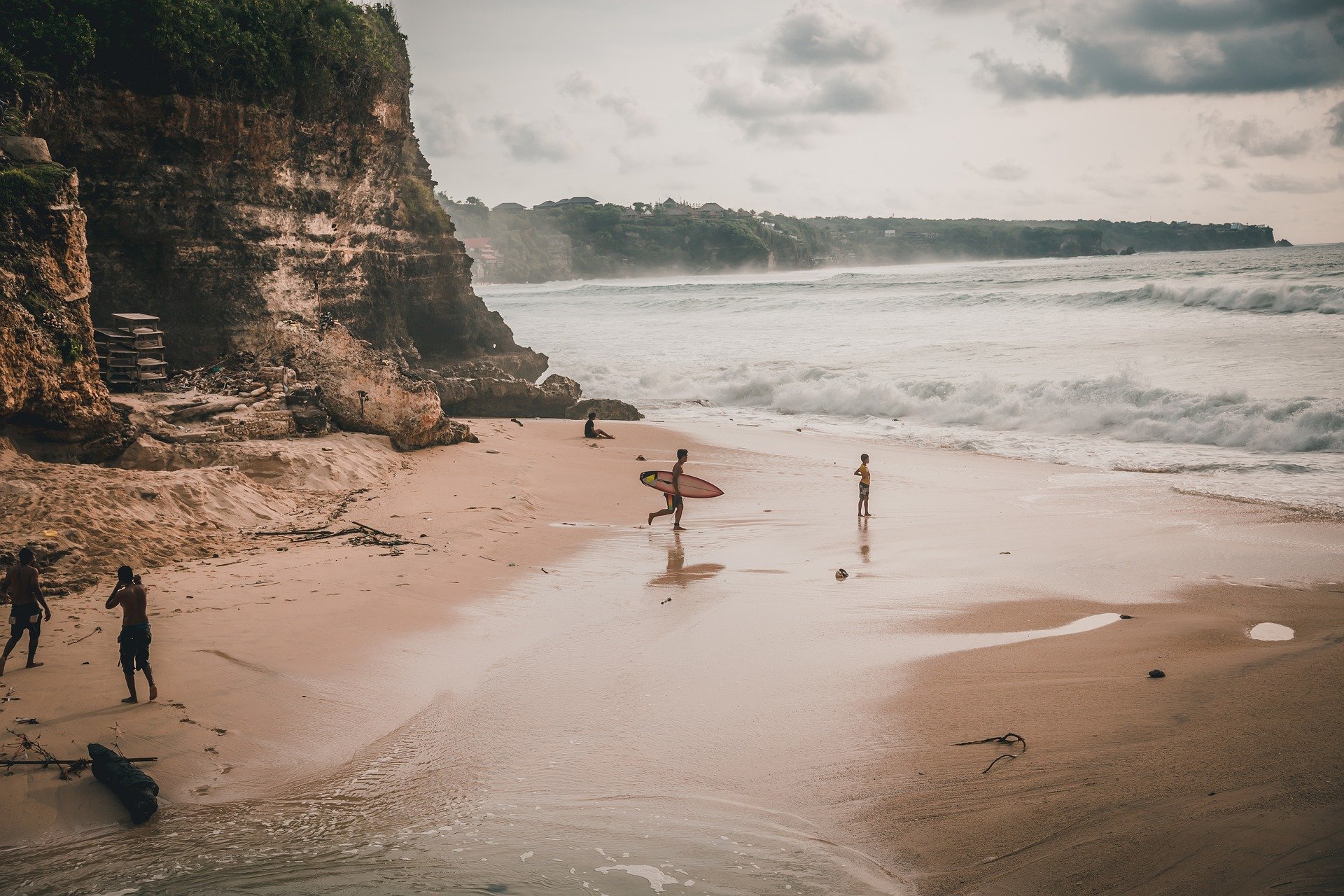 The locals of Bali are heartwarmingly welcoming! Their connections to cultural roots and religious heritage are complemented by a marvelous landscape that includes coral reefs, rocky coastal cliffs, aquamarine life and oceans, emerald-green paddy fields, and rich volcanic mountains. Travelers visit Bali to explore and soak in the beaches and natural beauty, and the rich diversity and culture it boasts.
The rich art scene in Bali is yet another critical reason why it's a favorite of all and travel guide Bali. The spa treatments and shopping are both fabulous and affordable, so, if relaxation is your top priority, you can go for it. Bali will also never disappoint you if you're an adventure lover. The province offers a fantastic array of water sports, wreck diving, muck, and jungle canopy among a rich treasure trove of adventure activities.
All in all, you will never have a dull moment in Bali, and it's guaranteed! The hardest part of your vacation in Bali will be while deciding where to go first. To help you, we bring the travel guide Bali- best places to explore and things to do in Bali.
Swinging at the Bali Swing
Who said only children could swing and have fun? Swinging for adults is a thing in Bali, where you can melt your heart away with the breathtakingly beautiful sceneries and views of the entire island. It is a distinctive attraction and a complete version of the Bali adventure tour-the Bali Swing! The Bali Swing is the dream that comes true if you have ever dreamt of swinging in between the clouds. You can select the swing height between 10 to 78 meters and enjoy the ride.
How to reach the Bali Swing: Travellers can reach the Bali Swing near Ubud by road from Ubud, Kuta, Seminyak, or Canggu.
Fun time at Bali Tree Top Adventure Park
Rush to the Bali Treetop Adventure Park if you are looking for an adrenaline-packed afternoon. You'll find plenty of wild and crazy fun rides surrounded by lush forests. A wide range of circuits are located high up in the trees, along with nets, swings, and flying foxes galore. These will allow you to fly through the air and take in breathtaking views of the forest canopy. The park is ideal for couples, families, and friends and has rides for children as well
Relax or stretch at a Yoga retreat. Your choice!
Bali is also a favorite destination for finding enlightenment or for simply relaxing. Head right away to a yoga retreat that offers a great view! You can relax, stretch a little, and meditate. So enjoy the quiet and soothing environment the place will offer you. Bali is known to have the best yogis and yoginis globally, so that is something to look forward to!
Go Trekking at Mount Batur
Suppose you want to gift yourself and witness the most mind-blowing sunset scenery of your life. If it's a yes to that, the ascent to the top of Mount Batur. The trek starts at midnight using night torches and headlamps and is completed with a spectacular view of Mt. Agung during sunrise. It is a two-hour journey and is one of the most thrilling ones as you climb over the volcanic rocks.
How to reach Mount Batur: Travellers can reach Mount Batur by bus from Ubud to Kintamani and take a taxi to reach the mountain.
Explore Ubud Art, Culture, and Food
Ubud is the epicenter of Balinese art and culture. The modern Balinese art movement was born here, and the surrounding Royal palaces and temples acted as prominent patrons. Art gazing in Ubud is an excellent idea since the place is loaded with local museums and galleries to celebrate the evolution of modern Balinese traditions. Take a day or two to explore Ubud, the vibrant atmosphere, the authentic culture, the fantastic food, the sporty shopping centers, and the stalls.
How to reach Ubud: Travellers can reach Ubud by road, by bus from Denpasar.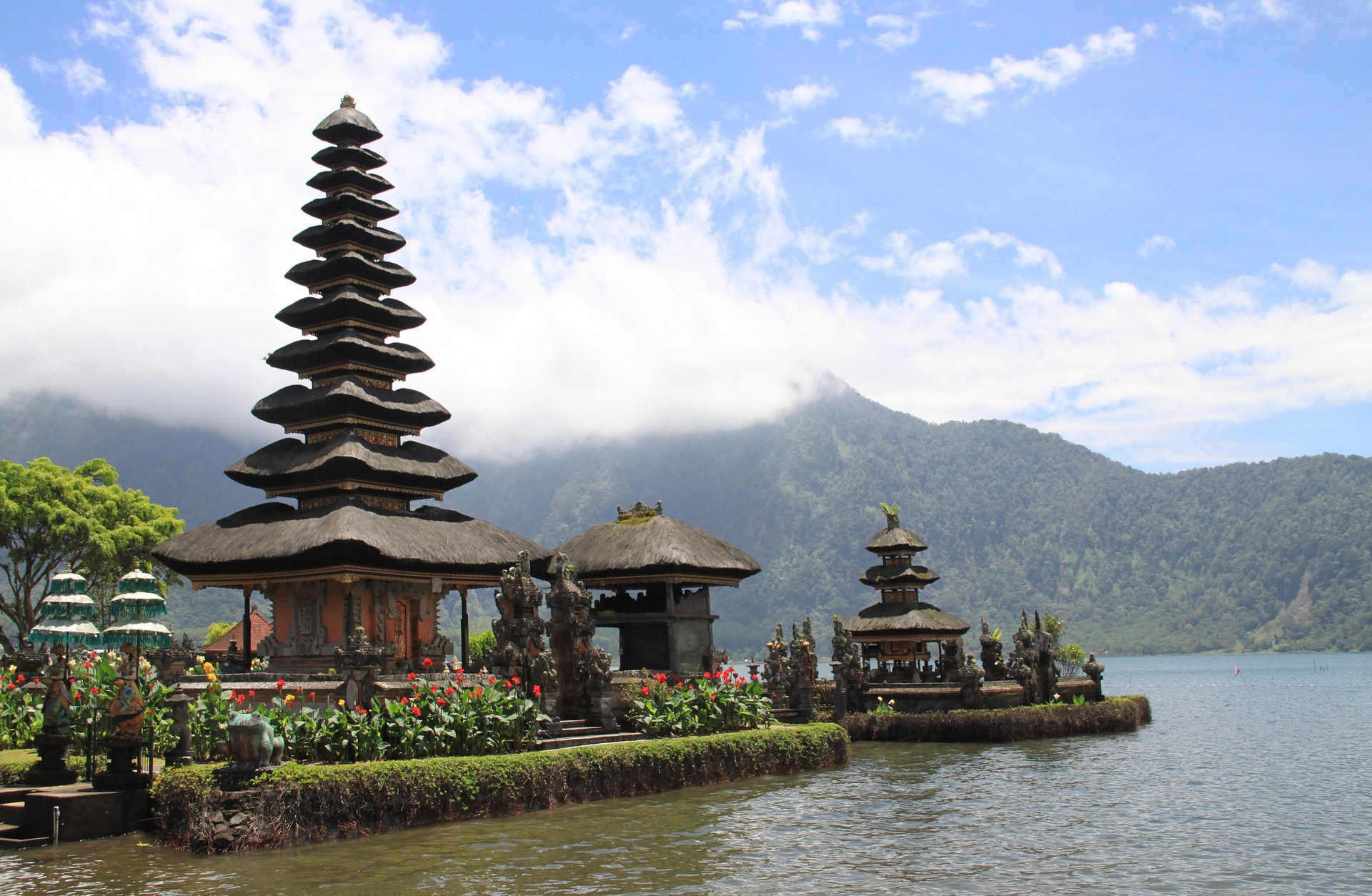 Explore Bali Safari and Marine Park
Visit the Bali Safari and Marine Safari and enjoy a mesmerizing day at one of the most exciting animal-themed parks in the world. The park is a habitat for over 60 species, so one can get a chance to explore these enticing natural creatures in their natural habitat. Other fun-loaded activities that one can indulge in include Safari bus rides, watching baby sharks' playfulness, elephant talent shows, and the lively orangutans'.
How to reach: Travelers can reach the park by road bus from Kuta, Ubud, Sanur, or Nasur Dua.
Visit the Tegallalang Rice Terraces
The Tegallalang Rice Terraces is a postcard-perfect landscape in Bali that sparks spectacular natural beauty. The slopes of the Ubud hills have verdant rice paddies that always leave the tourist awestruck. Whether you want to relax or take cool pictures for your Instagram, the Tegallalang will be an absolute delight to your eyes.
How to reach Tegallalang Rice Terraces: Travellers can take a taxi from Ubud.
Play with the monkeys at Ubud Monkey Forest
Ubud Monkey Forest is the best tourist spot in Ubud. This forest has over 700 monkeys and a wide range of different species of trees, making it a perfect place to spend the whole day. The monkey forest is also famous for its community management programs. Tourists can enjoy watching the monkeys swing from one tree to the other or visit many ancient temples located inside the forest.
How to reach Ubud Monkey Forest: Travel guide Bali says that travelers can take a taxi from Ubud to the forest entry point.
Witness Tegenungan Waterfall and Tukad Cepung Waterfall
The Tegenungan and Tukad Cepung waterfalls at Ubud are a haven for all the nature lovers out there. The Tukad Cepung waterfall is one of Bali's best-kept secrets and hidden behind enormous rocks.
How to reach: Travellers can reach the waterfalls by road by taking a taxi from Denpasar.
Enjoy Waters of Goa Gajah
The Goa Gajah temple, constructed in the 11th century, overlooks the Petanu River and is house to Buddhist rock-cut stupas and status and monk chambers. Along with it, the temple also has a wooden Load Ganesha statue. This temple's holy water source has three significant compartments, which include one sacred bathing pool. It is a must-visit place for spiritual travelers since it is rich in both Shaivism and Buddhism traditions.
How to reach Goa Gajah: Travelers can take a taxi to the entry point. They will have to walk from there.
Visit Celuk and Mas Village
Celuk and Mas are the must-visit places on your bucket list if you wish to enjoy Bali's cultural capital, Ubud, in abundance. Here you'll find the traditional artisans at work, creating and showcasing their talent at carving scriptures out of wood, tools, stones, and canvas.
How to reach: Travelers can reach the villages by road by buses from Ubud.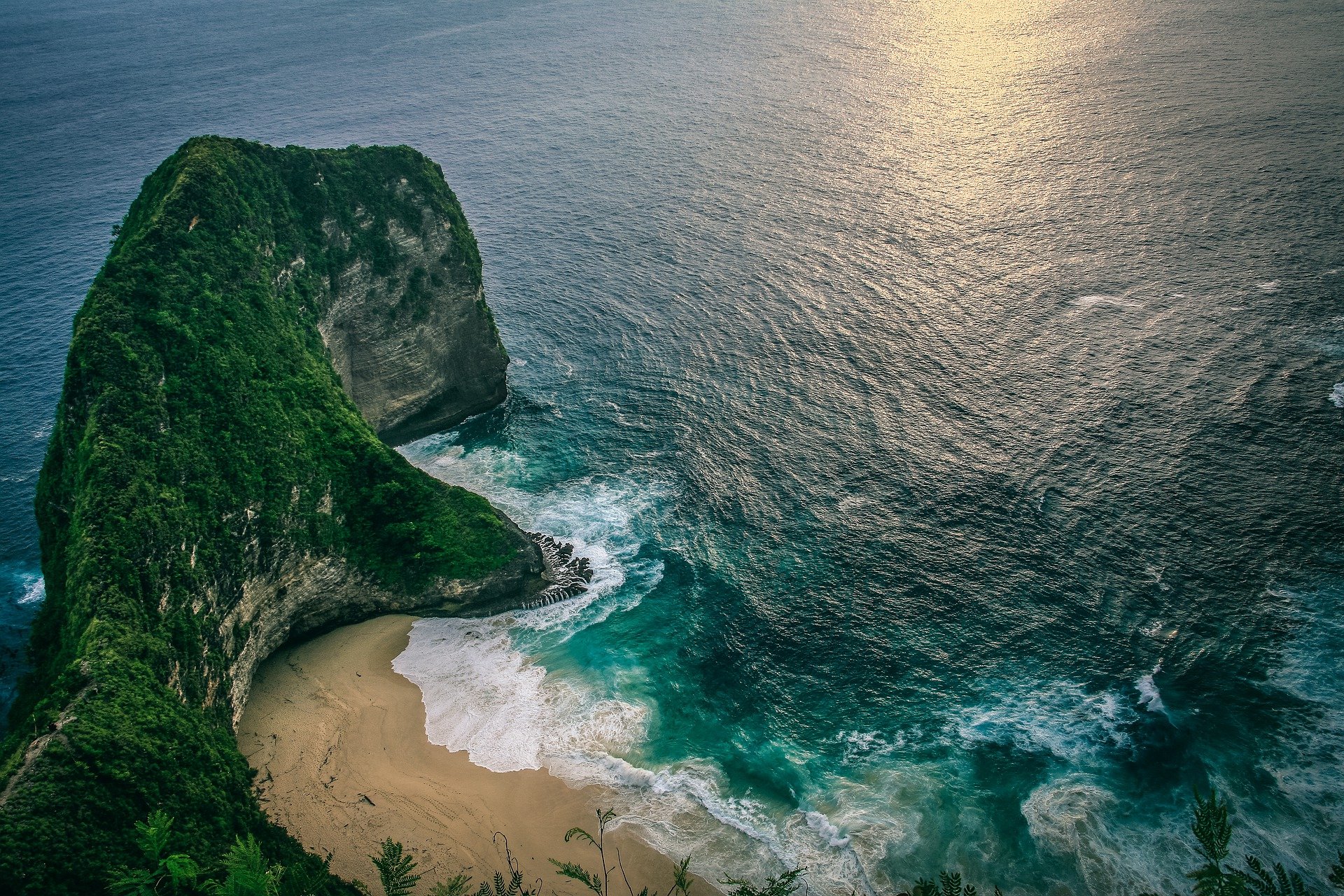 Try Flying Fish
Fish flying is an entirely new kind of water sport that will completely blow your mind. The instructor will supply you with the necessary equipment and ride on the boat that resembles a fish's shape.
White Water Rafting on Ayung River
Among the vast range of water sports Bali boasts about, the most exciting is a trip down the Ayung River on the raft. The Ayung River is a bed of white water rapids and hence its name. It makes for an epic wild ride as you float down the Ayung and pass through the little villages and lush forests.
How to reach Ayung River: Travellers can take a bus from Ubud to reach Ayung River.
Visit Ulun Danu Temple
The Ulun Danu temple under travel guide Bali relates to the lake Goddess and is one of the quieter and senesce places you'll find on the island. This pretty building lies at the edge of Baratan Lake in Bedugul in Bali. Each shoring in this marvelous architecture relates to a different god.
How to reach Ulun Danu Temple: Travelers can take a bus from Ubud to reach the temple.
Swim with the Sharks
It is an adventure of a lifetime to stroll along the ocean bed and witness the sharks' feeding sessions. You can experience both swimming and touching the sharks for real.
Muck dive in Padang Bai
The Padang Bai, one of Bali's most famous diving spots, is located in the east of Bali. There are several different dive sites, and each one of them is easily reachable. If you go muck diving here, chances are, you'll find a range of understated critters such as Pygmy seahorse, blue-ringed octopus, turtles, sharks, coral gardens, and waving fans.
How to reach Padang Bai: Travelers can take a taxi from Denpasar, Kuta, and Legian to reach Padang Bai.
Visit the Tanah Lot Temple
This Hindu temple that sits over a large and scenic rock formation is another famous attraction in Bali. The sea separated the rock from the mainland over the years, and at high tide, the rock gets surrounded, giving a fantastic sight.
How to reach Tanah Lot Temple: Travelers can reach the Tanah Lot Temple by road by bus or taxi from Kuta.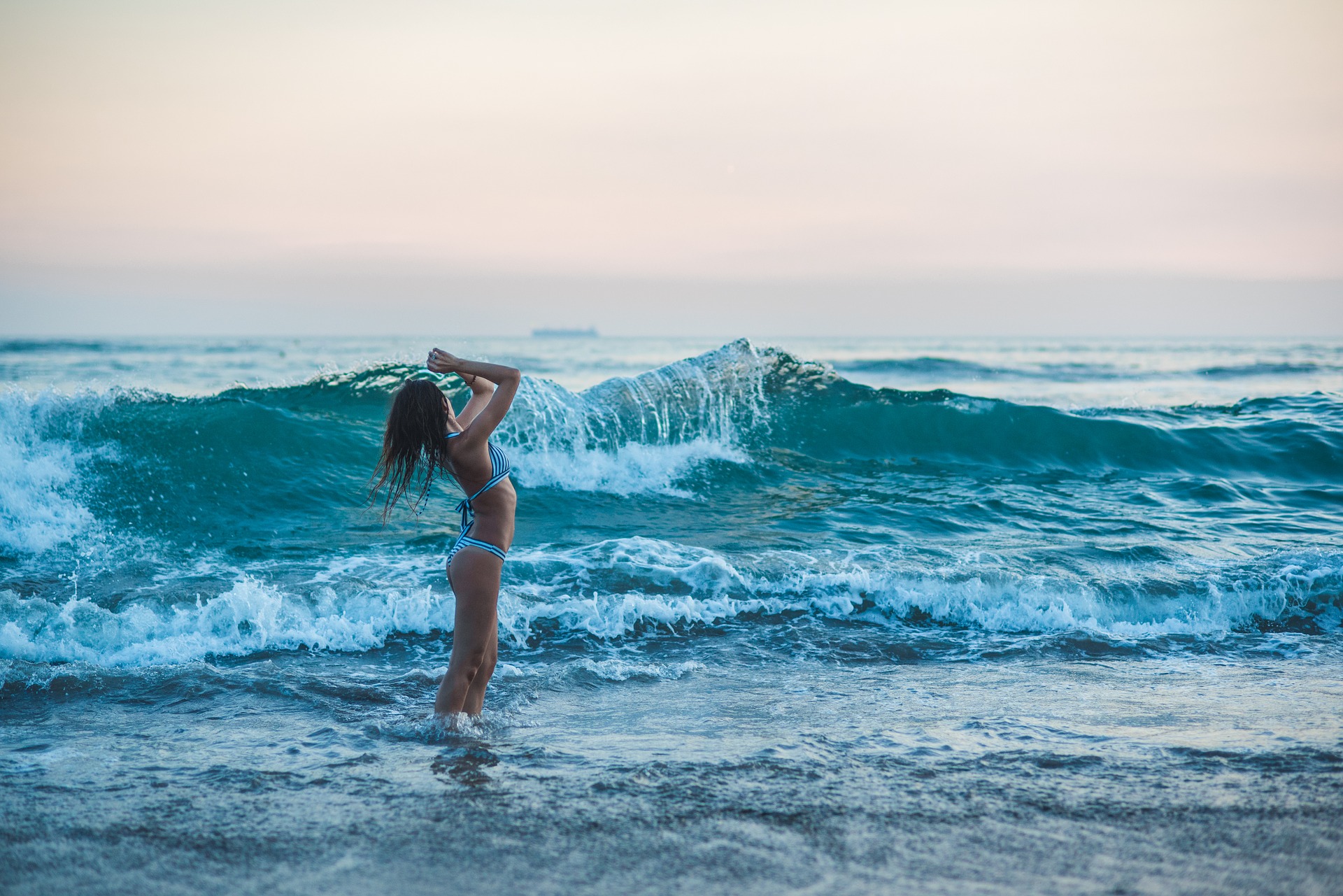 Sea walk at Tanjung Benoa
Sea walking at the bottom of the ocean bed in Bali is something you shouldn't miss. You can walk at the bottom of the sea and witness different kinds of sea life. It will indeed become a magical and surreal experience of your lifetime.
How to reach Tanjung Benia: Tourists can take a taxi from Nusa Dua or Kuta to reach Tanjung Benoa.
Watch a Kecak Dance
Kecak Dance, developed in the 1930s, is a famous dance style in Bali. The name comes from the sound 'cak.' It is based on the story of the Hindu epic, Ramayana.
Experience nightlife in Kuta
If you love to party, head straight to Jalan Legian in Kuta. This area is the central nightlife hub in Bali and has different nightclubs with live music, live events, and even relaxed cafes.
How to reach Kuta: Travelers can take a taxi from Bali to reach Kuta.
Have fun at Waterbom
For families and friends looking to make a splash, Waterbom in Kuta is a great place for you. This well-loved institution and water park have various slides and pools and even hair-raising rides like Climax.
Spend a day or two in Menjangan Island
Menjangan Island in Bali is where the famous Menjangan National Park in Bali is situated. You can trek on the island or five underwater and enjoy the delights such as colorful fish and coral reefs that will make your day.
How to reach Menjangan Island: Travelers can take a boat ride from Labuhan Lalang to the island.
Relax on the Pantai Indah island
The next place in a travel guide, Bali, is Sanur, known for the Pantai Indah beach, which lies in the center of the strip. A delightful beachside cafe called Warung Pantai Indah, warm waters, and clean sand to calm your mind and soothe your souls is what you'll find in this part of the island.
Visit Bali Provincial State Museum
The Bali Provincial State Museum is the oldest in Bali and has over 10,000 artifacts on display. The museum has royal pavilions, beautiful Balinese architecture, traditional art and craft, prehistoric artifacts, weaponry, ceramics, stones and statues, ancient inscriptions, bronze tools, and pieces that depict Bali's rich heritage.
Sunbathe on Balangan Beach
Balangan Beach, which lies about 40 minutes outside Kuta, is another world altogether. You can go surfing here and enjoy the pristine sands and enjoy a great surfboard.
How to reach Balangan Beach: Travelers can take a taxi from Kuta.
Scuba Diving
Scuba diving is a popular and most sought-after water sport on the island. Bali is rich in underwater treasures. If you want to explore the coral reefs and marine life, Bali is the place!
Surfing at Kuta
Kuta is the right place for you if you are an adventure sports enthusiast who's looking for fun things to do in Bali. The Kuta reef and Kuta beach offer an excellent surfing experience for anyone keen on surfing, both new and experienced surfers.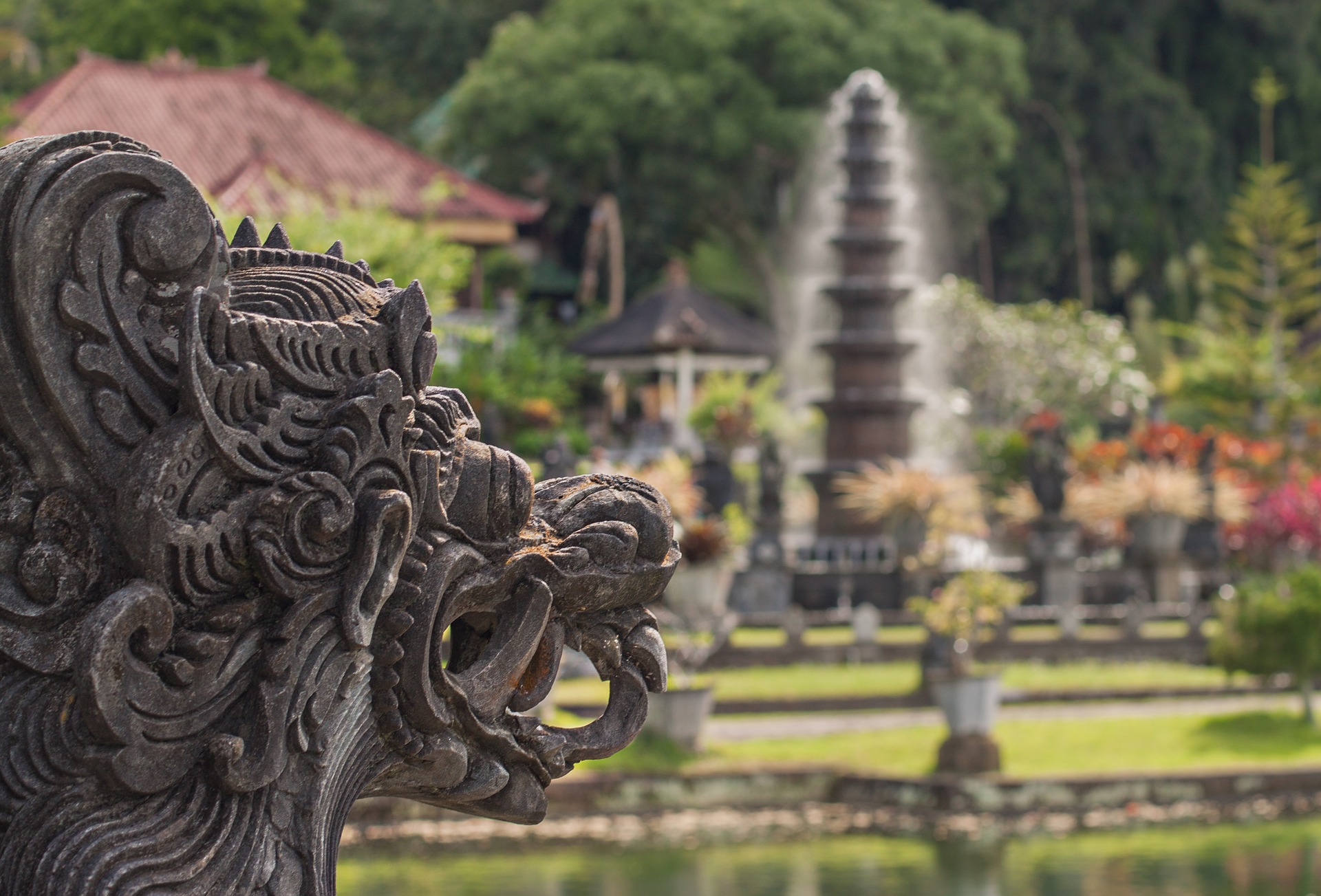 Explore the Don Antonio Blanco Museum
Antonio Blanco, a Spanish national, moved to Bali. He died in 1999, but he became a well-known personality and the most important and influential foreign artist in Bali before his death. His home later turned into a museum, and his possessions are items on display here.
Parasailing at Tanjung Benoa Beach
One of the most thrilling activities in Bali for honeymooners is parasailing at Tanjung Benoa Beach. The watersports activity on this beach attracts a lot of tourists from all over the world.
Bali has plenty of engaging activities and beautiful tourist places for travelers to enjoy. In addition to the adventure activities with travel guide Bali, tourists can also immerse themselves in the rich culture, try out the delicacy cuisine and soak in the sights and sounds of the province. So, hurry, pack bags, have fun, and enjoy your Bali trip!