Charlotte, or the Queen City, is a melting pot of history, culture, and arts. One of the most populated cities in the United States, Charlotte has plenty of activities and fun things to offer its travellers.
Take a spin around the NASCAR Hall of Fame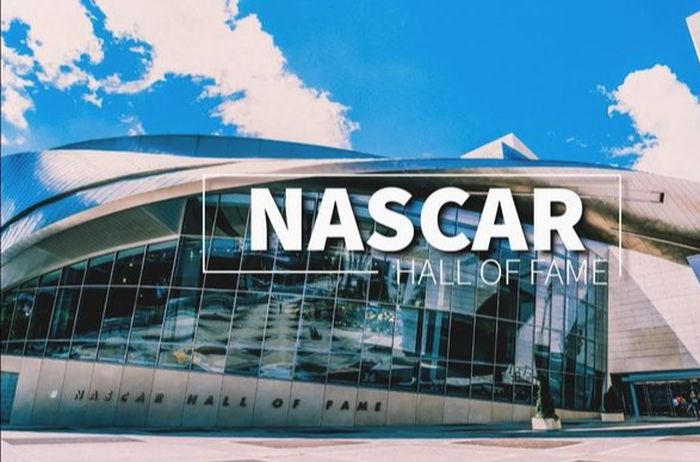 Charlotte and stock car racing go hand in hand as a NASCAR-crazed state and the site of the iconic Coca-Cola 600 over Memorial Day weekend. Petrolheads usually fawn over the ex-racer vehicles at the prestigious NASCAR Hall of Fame, conveniently located downtown, while children are drawn to the Disney Cars area and theatre. After learning about the history of America's favourite sport and exploring the ever-changing interactive displays, fill your appetite at the Pit Stop Cafe and enjoy a stroll in adjacent Marshall Park!
Ride roller coasters at Carowinds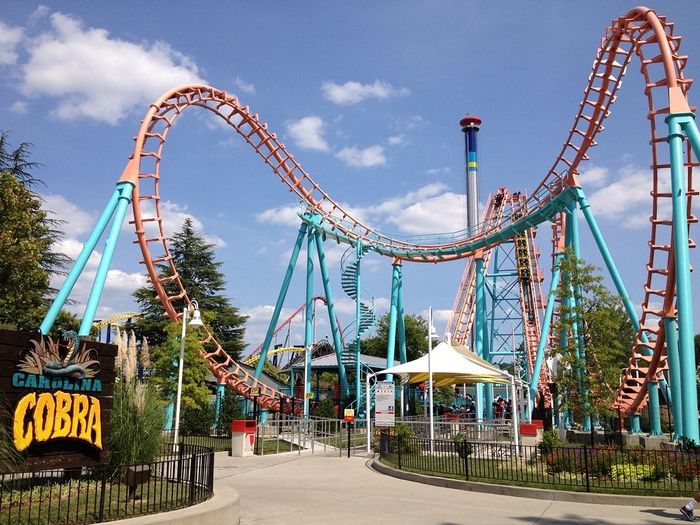 The family-friendly park, which straddles the North Carolina-South Carolina border, has over 100 rides and attractions. There are thrill-seekers' favourites like Fury 325, voted the world's top steel rollercoaster, and the terrifying Drop Tower. Travellers will also find dozens of restaurants, gentle rides, and water slides scattered throughout its outdoor grounds. The park also hosts live acts featuring Snoopy and the rest of the Peanuts crew, which is a great way to engage the youngsters.
Have fun at the Carolina Renaissance Festival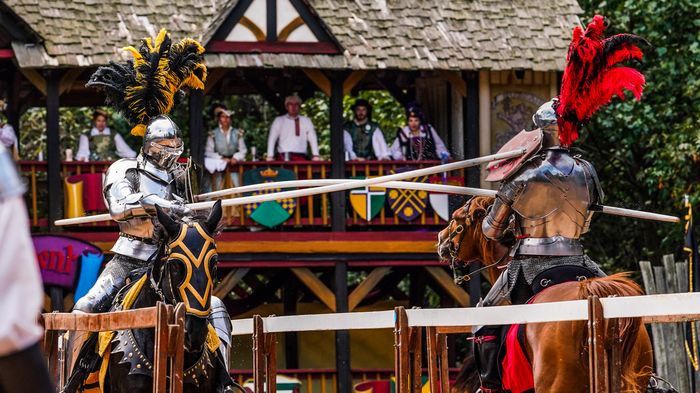 The Carolina Renaissance Festival, which combines a love of history with Queen City's one-of-a-kind flair, is a popular destination. This 16th-century-themed gathering runs on weekends during October and November. It has every event- from daring stunt shows to awesome belly dancers, circus performers, and several costumed characters. It is one of North America's biggest annual outdoor events.
Explore the SEA LIFE Charlotte-Concord Aquarium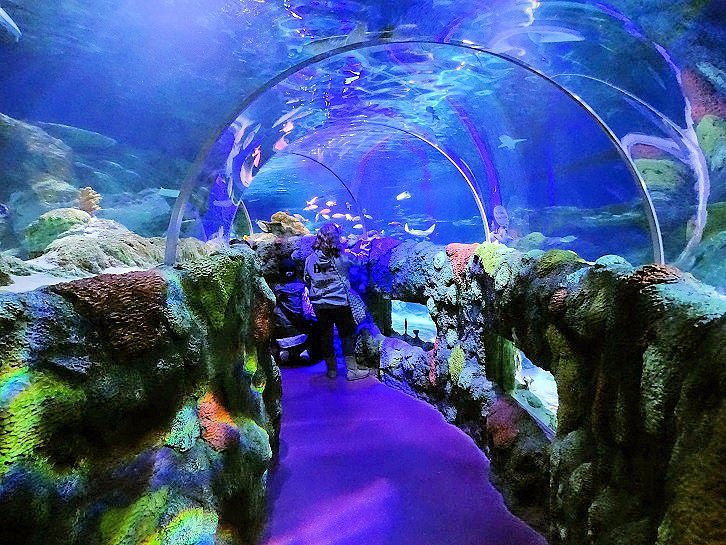 The Sea Life Aquarium, located in adjacent Concord close to the Concord Mills Mall, is the ideal site to educate curious youngsters about undersea life. Due to its interactive touch pools, breathtaking walk-through tunnel, and hundreds of animals on show. Choose the behind-the-scenes option to see how the crew cares for big sharks, rescued marine turtles, and the rest for a next-level experience that the kids will love.
Visit Whitewater National Recreation Area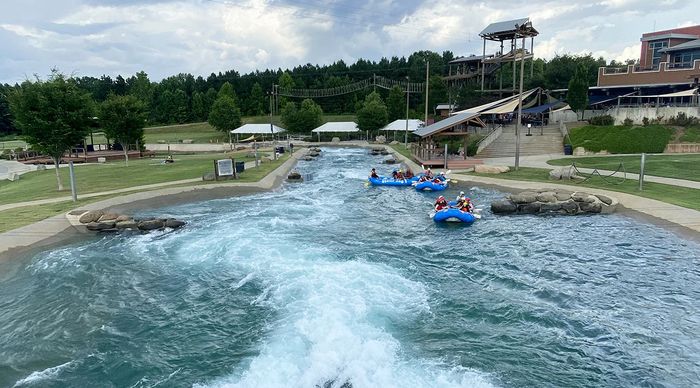 Nature lovers will love Charlotte's US National Whitewater Center, a cutting-edge facility that combines nearly every high-adrenaline outdoor sport: ziplining, rafting (both whitewater and flatwater), rock climbing, yoga, and stand-up paddleboarding; you name it, you can try it here! The centre also hosts events and races, so keep an eye on the website to see what's happening.
Get up and personal with lemurs at Zootastic Park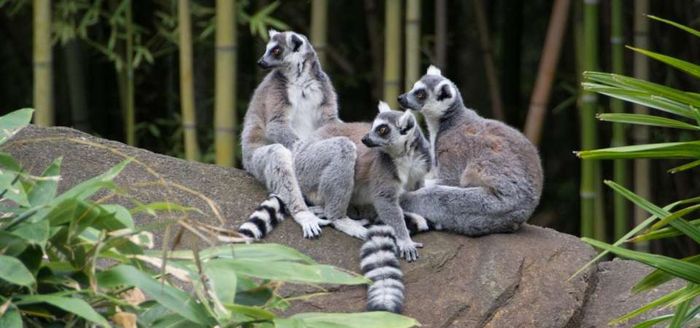 One of North Carolina's most fascinating attractions, Zootastic Park, is only 35 miles north of downtown Charlotte. The family-friendly attraction has both walk-through and safari-like drive-through experiences. Many animals encounter baby spider monkeys, lemurs, armadillos, kangaroos, and plenty more.
Attend a game at Truist Field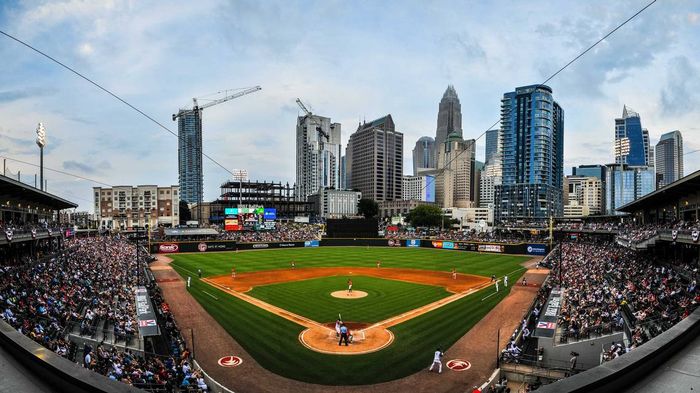 Charlotte's Truist Field, also popular as Charlotte Knights Stadium or BB&T Ballpark, is near the Bank of America Stadium. It is home to the Charlotte Knights, the city's minor league baseball franchise. The stadium also holds concerts and other athletic events throughout the year.
Watch an outdoor movie at Village Park
Village Park in Kannapolis, North Carolina, just a 30-minute drive from Charlotte, is the ideal destination to visit with friends and family. Aside from the lush foliage suitable for a picnic in the sun, the beloved park also hosts a regular Summer Concert & Movie Series (see the website to see what's on) and a carousel and miniature train rides.
Take part in indoor skydiving at iFLY
iFLY in Charlotte is North Carolina's first indoor skydiving facility. This cutting-edge facility offers a safe and exciting method for individuals of all ages and skill levels to enjoy the hair-raising excitement of leaping out of an aircraft without worrying about the elements or hazards! This wind tunnel will have you soaring through the air like Superman (or Wonder Woman!) as you learn to fly with instructor-led courses.
Take a walk around Freedom Park
When the Downtown tourist crowds get too much to bear, this seven-acre greenway on the shores of a lake provides a much-needed breath of fresh air with paved pathways, tennis and volleyball facilities, and picnic spots. While you're there, don't forget to visit the Charlotte Nature Museum (formerly known as Discovery Place Nature).
Cheer on the Hornets at the Spectrum Center
This nearly-20-year-old stadium in Uptown has become a regional sports and entertainment magnet, famed for its screaming crowds and exciting atmosphere, and is home to Charlotte's NBA club, the Charlotte Hornets. Aside from the traditional NBA season, which runs from October to April, the Spectrum Center is no stranger to concerts. Consider visiting the neighbouring Epicentre shopping mall before or after the game to avoid overpaying for snacks and beverages!
Participate in a spooky walking tour
Check out the ghost-themed walking tours, where local guides will tell you spine-chilling tales of Charlotte's most haunted locations. For example, they will cover tales about the Charlotte Fire Department. Some guides will narrate tales of former first responders still haunting the premises. You may also hear tales of Old Settlers' Cemetery, the Bootlegger House, or the old buildings ravished by fires.
Visit the Carolinas Aviation Museum
This aviation museum is home to more than just several vintage planes! This next-generation museum, located at Charlotte-Douglas International Airport, intends to encourage today's users to become passionate about aviation while educating about the mechanical and human tales of flight, including the renowned "Miracle on the Hudson."
See the large cats at Tiger World
This charity wildlife sanctuary is not like your typical zoo but is a vast space of naturalistic environments. It has exotic creatures like tigers, lions, anacondas, kangaroos, a black jaguar, and arctic wolves. You may learn all about the importance of conservation and preservation on self-guided or expert-led excursions here.
Learn art at the Mint Museum of Art
The Mint Museum of Art houses a world-renowned collection that spans the ages, from ancient to modern. Inside the two buildings (Uptown and Randolph), you'll discover permanent and rotating exhibits focusing on American art, European ceramics, and much more. The lowest admission tickets to the Mint and the Bechtler Museum of Modern Art are usually available online rather than at the door for those looking for a good deal.
Visit the Olde Mecklenburg Brewery and Biergarten
If all that sightseeing has gotten you thirsty, an ice-cold speciality brew should quench your thirst. The Olde Mecklenburg Brewery dates back to Charlotte's founding and continues the city's tradition of German brewing. With a spacious outdoor Biergarten, intriguing tours (including taste testing), and live music on weekends, this brewery is a great place to visit! If you're in town in September, the "MECKTOBERFEST" event is a must-see.
Satisfy the reader in you at Billy Graham Library
This booktopia, founded by Charlotte-born evangelical evangelist Billy Graham, is frequently cited as one of North Carolina's most distinctive libraries. It is well-known for its enormous collection of books and manuscripts on the Bible and evangelism. It stores thousands of things in its dairy barn-shaped structure, making it an intriguing site for anybody interested in Charlotte's religious legacy! Consider taking a guided tour of Graham's residence once you've finished your religious reading.
Learn the history of banking at the Wells Fargo Museum
The Wells Fargo Museum, located in Uptown Charlotte, next to the Levine Center for the Arts, delves into the Charlotte-based bank's strong origins in Charlotte, stressing its past in mining and gold. Discover Charlotte's earliest and oldest financial institution, view an exhibit of gold nuggets and rare coins, and click a pic in front of an original mid-century Concord stagecoach!
Channel Einstein in you at Discovery Place Science
Charlotte's Discovery Place, located in Freedom Park, is one of the city's most popular family-friendly attractions. Both adults and children enjoy this hands-on museum that celebrates all things science. Discover everything from natural sciences to archaeology, animals, healthcare technologies, and much more! In addition, there are interactive exhibitions and quizzes, movies, and simulations for every subject.
Take in the stunning flora in the Daniel Stowe Botanical Garden
The Daniel Stowe Botanical Garden, located on 380 acres in the Queen City's historic Belmont neighbourhood, offers a serene respite with tens of thousands of plants spread throughout its meadows and foresty areas. With its emphasis on flora and education and conservation and sustainability, this botanical garden will entice you to return time and time! The Lost Hollow children's garden, in particular, will delight children.
Investigate the bustling Fourth Ward neighbourhood
Charlotte's Fourth Ward is a modern-favourite area embellished with an eclectic heritage. It is a delightful suburb noted for its rich history and gorgeous ancient mansions. Engage in a free walking tour to view some of the most stunning specimens and other historic places, including Fourth Ward Park, the Old Settlers Cemetery, the pink Overcarsh House, and the former St. Peters Hospital.
Take a spin around the Hendrick Motorsports Complex
NASCAR's most successful company, founded by Charlotte-born racing legend Rick Hendrick, has turned the Charlotte region into a hotbed for some of North Carolina's quickest drivers and vehicles. Near the Charlotte Motor Speedway in Concord, Hendrick's Museum has a significant collection of genuine racing vehicles and a plethora of accolades, trophies, and memorabilia. It's a must-see for car enthusiasts.
Go shopping at Charlotte Premium Outlets
There's no more awesome place to spend a day for big spenders and fashionistas than at Charlotte Premium Outlets, Queen City's best shopping destination. Charlotte Premium Outlets is a shopaholic's paradise on earth, with over 100 retailers on over 300,000 square feet of property in Berewick. Tourists will get all their favourite brands- from Kate Spade to Tommy Hilfiger and Adidas — all on sale! CPO is also home to several delicious culinary and entertainment options, with the hearty Charleys Philly Steaks being a standout.
Check out the Bechtler Museum of Modern Art
Located in the city's central region, it is a world-class art museum featuring some of the most recognised American and European painters. With over 1400 items in its collection, including works by Picasso, Pollock, Calder, Warhol, and Matisse, this tiny gallery is one of the must-see things to do in Charlotte for art lovers.
Visit the historic Latta Plantation
It's not all hustle and bustle in Charlotte; the city also has several historical sites that transport you back in time. The Historic Latta Plantation is a fantastic example. Tourists may explore a semi-antebellum estate from the early 1800s with a guide costumed in historical clothes and stroll the grounds walking pathways.
Visit SouthPark Mall
SouthPark Mall is a must-see if you have any money left after splashing at the Premium Outlets. It is the 28th largest mall in the US, and you can only imagine the variety within its air-conditioned walls. Since its inception in 1970, the sprawling shopping complex has been a Charlotte tradition, offering a variety of luxury retailers such as Burberry, Hugo Boss, and Louis Vuitton and plenty of high-end American brands – about 175 in all!
Visit the Schiele Museum of Natural History & Planetarium
The Schiele Museum in Gastonia, which features a massive planetarium and a variety of permanent and rotating indoor and outdoor displays, is a definite must-see, especially if travelling with children. The Memorial Wildlife Garden has many exhibits- a dinosaur exhibit, a narwhal chamber, outdoor animal sections, a farm, and a nature path. Not to forget the horror fiction themes like vampires, zombies, and alien invasions, it's safe to say that this top-rated attraction has it all! With so many sites and activities in Gastonia, it's easy to spend the entire day there.
Visit the Harvey B. Gantt Center for African-American Arts and Culture
The Harvey B. Gantt Center, located in the heart of Charlotte's downtown cultural area, is the first and only public art museum. It is primarily dedicated to presenting, recognising, and promoting the magnificent works of African-American artists. It's a must-see for visiting art lovers, with performances, seminars, and rooftop events.
Visit the North Carolina Auto Racing Hall of Fame
This place is a must-see for petrolheads and sports fans. This Queen City institution houses one of America's largest and most comprehensive collections of racing artefacts. There are cars, winning trophies, photos, videos, and several records! In addition, it features several exhibits that highlight Charlotte's rich motorsport heritage.
Visit the Biltmore Estate for the day
Enter the Biltmore Estate near Asheville, America's biggest private residence and one of North America's top tourist attractions. George Vanderbilt created the 8,000-acre estate in the late 1800s, and it now includes luxurious furniture, an art museum with rotating exhibits, and magnificent gardens. At Glencairn Garden, smell the blooms. Despite being in South Carolina, the pleasant and quiet Glencairn Gardens remains an easily accessible aspect of any Charlotte vacation, being only 30 minutes away by automobile. Guided tours of this 11-acre Rock Hill paradise are offered every day of the week, with many blooming flowers and calming fountains.
Witness a game at the Bank of America Stadium
Bank of America Stadium, home of the much-loved Carolina Panthers' NFL franchise, is frequently packed with raucous people, a high-energy environment, and sold-out bleachers. Consider the behind-the-scenes guided walks that provide an insider's view of this historic sports facility and its amenities for individuals with a strong interest in football.
Look into Metalmorphosis's eyes
The mysterious, massive metal head known as the Metalmorphosis sculpture has reopened to the public after being closed for a few years. The kinetic head is a remarkable example of modern art brought to life by globally renowned Czech Sculptor David ern. It is one of Charlotte's Seven Wonders.
Explore First Ward Park
The terms "natural" and "Charlotte" don't usually go together, but First Ward Park is an exception. With a network of walking routes and picnic spots and live music and festivals on occasion, this urban oasis is ideal for a leisurely afternoon. Across the street lies the well-known 7th Street Public Market and the ImaginOn performing arts complex.
Visit the Levine Center for the Arts
The Levine Center, your one-stop-shop for all things art, culture, and entertainment, is the umbrella organisation that houses the Knight Theater, Bechtler Museum of Modern Art, Harvey B. Gantt Center, and Uptown's Mint Museum. If you're looking for some indoor entertainment, check out the Levine website; you'll be sure to find something that appeals to you.
Enjoy at the Urban Air Trampoline and Adventure Park
It's a fantastic facility where kids can flip, twist, and burn a tonne of calories on various trampoline configurations. Dodgeball zones, freestyle portions, a Warrior course, a tubes playground, and the Battlebeam are just a few of the thrilling attractions at Urban Air, which is situated upon Mint Hill.
Have fun at Mr Putty's Fun Park
Mr Putty's Fun Park, with a little bit of old and a lot of modern, is the greatest spot to take the kids for a day of diverting family fun! This outdoor playground has over 30 active activities, including bungee jumping (the child version), mini-golf, axe throwing, a ropes course, and a few competitive midway games at the Challenge Zone. This underappreciated outdoor theme park delivers hours of family pleasure.
Get grizzly at Hollywild Animal Park
This NFP organisation is a cross between a zoo and a conservatory. It does an excellent job of caring for and sheltering its 300 furries. Friendly visitors, some of whom are endangered and others of whom are ex-film and TV stars. This one is a touch off the main route, but the 100-acre drive-through safari alone is worth a visit.
Have a good time at Frankie's of Charlotte
Frankie's amusement park is a hidden treasure on the outskirts of town adjacent to Huntersville, featuring Bumper Cars, go-karts, a dazzling arcade, and a handful of rides. Aside from the primary activities, the family-friendly park also offers top-notch black-lit bowling and laser tag!
Attend a performance at the Ovens Auditorium
The 2400-seat Ovens Auditorium, located in the Bojangles Entertainment Complex, is Charlotte's largest performing arts auditorium. So, what does that mean? It implies that Ovens draws the largest, fanciest, and most well-known names from far and wide! There's a lot to select from, from Franki Valli to Wicked (the musical) to Tyler, the Creator.
Visit the North Carolina Museum of Dolls, Toys, and Miniatures
This unusual yet magnificent North Carolina museum is a fan favourite for collectors and youngsters alike, housing hundreds of old dolls, antique toys, and current miniatures that are guaranteed to evoke emotions of nostalgia from bygone eras. Shirley Temple Dolls and Schoenhut Circus Figures are among the exhibits, specific areas for Boudoir Dolls dating back to the 1920s and 1930s, a unique Lionel model train village, and more.
Enjoy an orchestra at the Belk Theater
The Belk Theater is located on North Tryon St in the Blumenthal Performing Arts Center. It plays everything from Broadway musicals to Charlotte Symphony Orchestra performances, providing an intimate atmosphere and world-class acoustics due to its traditional European tradition horseshoe configuration.
Visit the North Carolina Botanical Gardens
A North Carolina gym, these gardens are home to a diversity of plants, flowers, and trees native and symbolise the larger country and globe. Listen to the Polly Rogers Memorial Sensory Garden birds, see the Asian influences and water features in the Susie Harwood Garden, or participate in one of the regular greenhouse courses or activities! If you're visiting the University of North Carolina Charlotte campus, don't miss out on these gorgeous gardens.
Visit the President James K. Polk State Historic Site
This former president's 150-acre residence and gardens are a must-see for history lovers. After a tour of the cottages on the grounds, a day touring the museum gives lots to see in the form of authentic furniture and anecdotes of Polk's personal and political life.
Follow the Charlotte Liberty Walk
This self-guided walking tour in Uptown Charlotte, a free attraction for all ages, offers an interactive map that will lead you to 19 of the city's most notable sculptures and monuments, including the Battle of Charlotte Monument and the Ishmael Titus Marker and the Queen Charlotte Statue. The path is approximately a mile long and maybe begins at any point within its circle; simply follow the interactive map on your website or join a guided walk.
Drive your own NASCAR car!
If you wish to race the track at NASCAR speeds like the pros, the Charlotte Motor Speedway allows any driver to get a heart-racing behind-the-wheel fix in a REAL vehicle on a REAL track! There's a looping thrill for every budget, with options ranging from 5 minutes of solo track time to 40 and the option for hot passenger laps if you'd rather ride shotgun.
Spend the day exploring Lake Norman
Lake Norman, situated around 20 miles northern end of Charlotte, is a serene haven and a pleasant change of pace from the bustling inner-city lifestyle. Go fishing, sailing, stand-up paddleboarding, or hire a boat along its tranquil waters for the day. Take a trek around its shoreline, or visit the picturesque towns of Cornelius, Davidson, and Huntersville, each of which has family-run stores and restaurants and a handful of microbreweries.
Attend a performance at the Visulite Theatre
The historic Visulite Theatre is a must-see for any visiting entertainment enthusiast. It has a strong history as a little-known local jewel and a broad array of acts ranging from stand-up comedy to Neil Young and Beatles tribute shows, touring Broadway plays, and burlesque. The fully-licensed venue features a pit area and two levels of comfortable seats.
Visit the Crowders Mountain State Park
This magnificent park, about 35 minutes from Charlotte, has nine wildflower-lined pathways ranging from 1.9 to 15.6 miles. With vistas that reach 25 miles on a clear day, towering cliffs, and lots of camping, boating, fishing, and paddling opportunities, it's easy to understand why hundreds of Carolinians gather here for some fresh air and solitude.
Watch NASCAR at the Charlotte Motor Speedway
The Coca-Cola 600 race and the Xfinity Series are held at this famous track, only a short trip. If your travel and event dates coincide, don't miss the FREE monthly "cruise-in" Cars and Coffee events. It's a morning when car enthusiasts display their customised automobiles in the parking lot.
Interact with hawks at the Carolina Raptor Center
The family-friendly Carolina Raptor Center in Huntersville is a must-see for any animal enthusiast. It is home to gorgeous eagles, vultures, hawks, and falcons, all ready to say hello. At the 57-acre facility, a friendly staff member will lead you through a meet-and-greet, show off some of their favourite birds (if they're up for it), and give lots of picture opportunities with the local wildlife. Take a walk along the 3/4-mile Raptor Trail, where over 20 different bird species will glide overhead.
Visit the Joe & Joan Martin Center
ImaginOn is a world-class library, theatre, and art centre. It is a treasure of both education and fun. Every week, the youth-focused venue provides various activities for youngsters ranging from babies to adolescents and performing arts events like dance shows and book readings by foreign authors. A year-round calendar is offered, with many activities for the entire family to enjoy.
Get a souvenir from the Sleepy Poet Antique Mall
The beautiful Sleepy Poet Antique Mall has everything from antique furniture and vintage clothing to vinyl records, cowboy boots, and priceless jewellery – if you're looking for a one-of-a-kind keepsake, this is the place to go.
Wander around the Wing Haven Garden and Bird Sanctuary
This calm natural spot in the southern suburbs is the ideal location to spend a morning, with its modest but charming sanctuary of flowers, fountains, and animals. Aside from touring through the gardens, Wing Haven provides educational events for children and adults and plants for sale if you want to practise your horticultural talents.
Take a ride on the hilarious Funny Bus
These tours' humorous, sharp-dressed guides will show you all there is to see in Charlotte's most prominent areas. It includes Uptown luxury to the lively NoDa art scene and gives local advice for shopping, food, museums, and history lectures. Unlike other bus excursions, you'll most likely be laughing the entire time.
Conclusion
Charlotte offers a wealth of exciting activities and things-to-do lists for visitors. It's a terrific spot to get a taste of southern life. Even if you only have a day or two to visit or stay, the city offers a lot!