San Antonio, Texas, is located in the southwest part of the Texas Triangle. It is the seventh-most populated city in the United States and the second-largest in the south. It is located on the Balcones Escarpment, about 80 miles southwest of Austin, at the headwaters of the San Antonio River.
San Antonio, Texas, is a thriving metropolis with a diverse culture and a source of great pride for Texans. It has a complicated history that spans 300 years, from its beginnings as a little Spanish frontier town to its current standing as a significant American mega-city. San Antonio's personality is a vibrant mix of Mexican and Texan culture. It's 150 miles from the Mexican border at Laredo, on one of Mexico's busiest highways. Many of its residents are Hispanic, mostly of Mexican heritage, and many speak Spanish or are bilingual. Due to this, it retains a lot of its historical aura while celebrating its ethnic variety.
History of San Antonio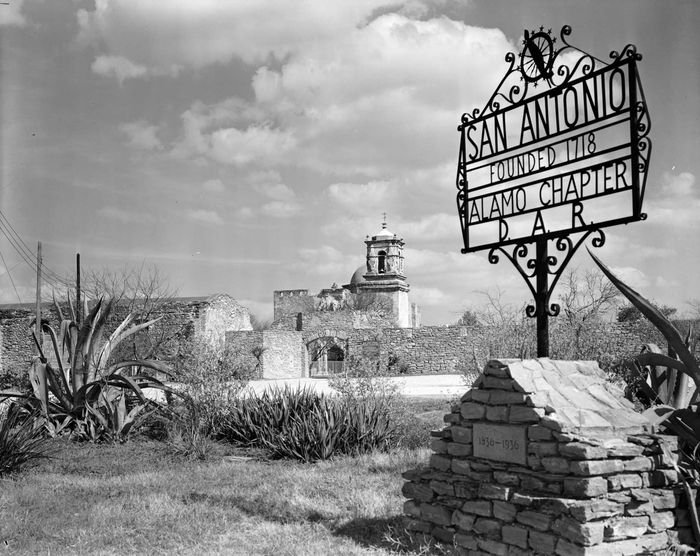 Historians say San Antonio may be the most fought-over city in US history, having witnessed some of the most horrific clashes between warring empires and people. Its most notable incident is the Battle of the Alamo, which occurred in 1836.
In 1691, Spanish explorers came to the location, which was then a Payaya Indian camp. On May 1, 1718, San Antonio was founded when a Spanish expedition from Mexico constructed the Mission San Antonio de Valero. The Alamo, which means "Cottonwood" in Spanish, was one of five missions established in the region and was named after St. Anthony of Padua. San Fernando de Béxar was founded in 1731 by Canary Island settlers near the presidio. In 1793, the mission was secularised and turned into a military garrison. It was renamed San Antonio in 1837 when it became a county seat of the Republic of Texas. The city swiftly established itself as the Southwest's commercial centre. The first train arrived in 1877, bringing migrants from the American South, while Mexican immigrants arrived after the Mexican Revolution began in 1910.
Top Things To Do in San Antonio
San Antonio is an excellent city for touring, as it is home to some of Texas' most famous historical monuments. There are, however, many possibilities if you wish to spice up your schedule with some interesting activities.
The Alamo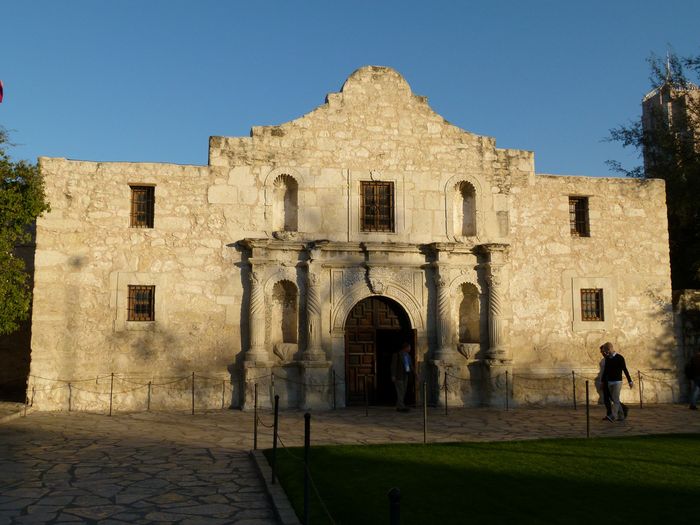 San Antonio's Alamo is a well-known landmark. It was here, once a Franciscan mission, where 189 Texans battled and died in a 13-day siege by Mexican ruler President Antonio López de Santa Anna in 1836. The battle launched Texas' war for independence. The Alamo now serves as a memorial to these brave men, with items from some of the Alamo's most renowned defenders, such as Davy Crockett and James Bowie, on exhibit. When you've completed seeing the Alamo, make your way around back to a small museum and research library for further information on the siege.
San Antonio

River Walk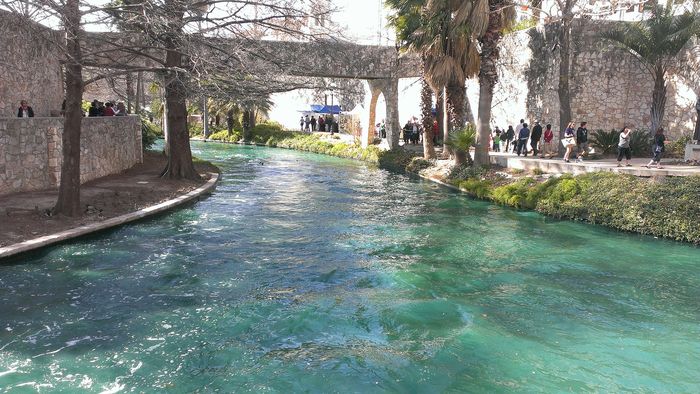 The River Walk, where stone walkways and restaurants border the San Antonio River as it flows through the city centre, is its focal point. This place is a lovely spot below street level, with tranquil rivers, attractive bridges, birds, and lots of shade provided by big trees towering over the banks. The majority of visitors come down here for a stroll or dine on one of the outside patios. However, the River Walk enjoyed from the luxury of a barge on a guided tour or dinner cruise is one of the most pleasant ways to see it.
San Antonio

Missions National Historical Park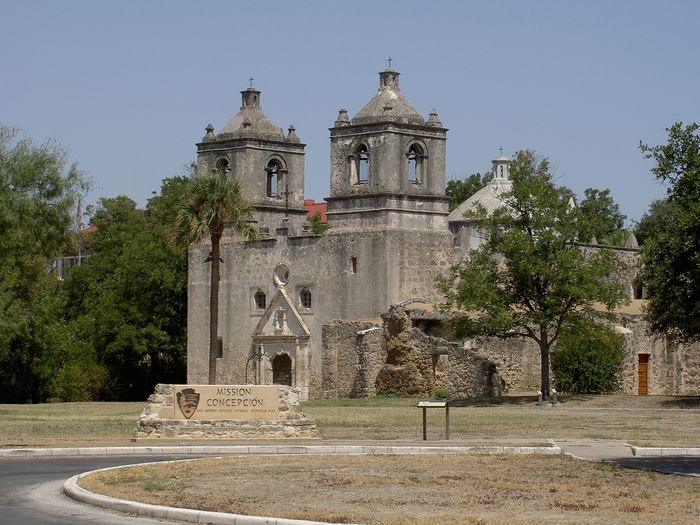 Apart from the Alamo, this is the location of all San Antonio's ancient missions, including Mission San José, Mission Concepción, Mission Espada, and Mission San Juan, making it a must-see for history enthusiasts. The missions, founded by Franciscan friars along the San Antonio River in the 18th century, are a testament to Spain's success in spreading Catholicism throughout the Southwest and into Mexico. From the untouched frescoes of Mission Concepción to the Romanesque arches of Mission San Juan, each mission is stunning in its way.
San Antonio

Museum of Art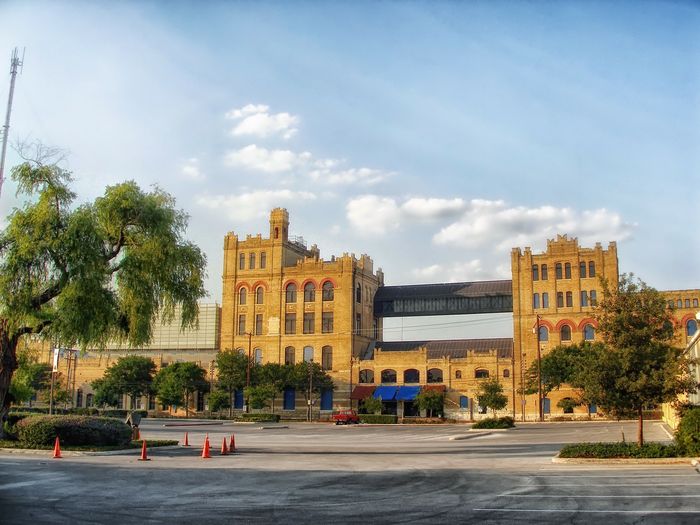 The San Antonio Museum, situated in a building that used to be the Lone Star Brewery, offers tourists a cultural experience unlike any other. The museum features a world-class art collection that spans 5,000 years and includes works from antiquity to today. The museum is also known for having the largest Greek, Roman, and Egyptian art collection in the south of the country and an outstanding Latin American art collection.
Brackenridge

Park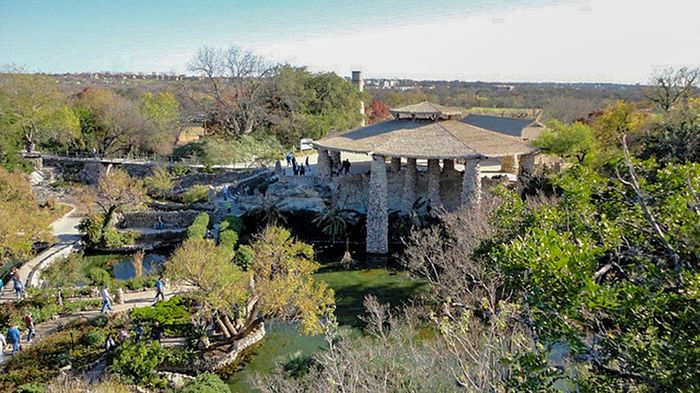 When the River Walk becomes too crowded, head to Brackenridge Park to escape the heat and crowds. Its 343 acres provide plenty of opportunities for relaxation: rustic stone bridges and shaded paths are ideal for wandering. At the same time, botanists will appreciate the Japanese Tea Garden and San Antonio Botanical Garden. In addition, outdoor concerts are held at the park's natural Sunken Garden Theater.
Six Flags Fiesta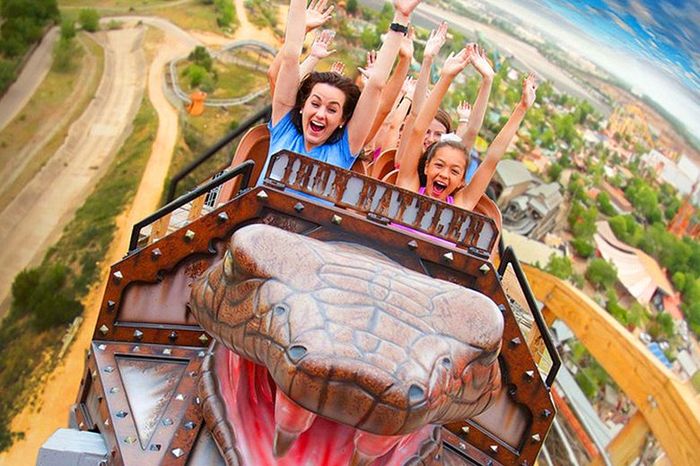 Prepare to have a great day with your family at Six Flags Fiesta. This magnificent theme park is 200 acres of pure delight. It is constructed on a rock quarry and developed as a major entertainment module. You'll be spoiled for choice when it comes to picking what and where to go first. The park has heart-pounding roller coasters like the 105-foot-high Goliath to gentler rides for youngsters. You can also cool down in White Water Bay and have fun on many family attractions like The Buckarooz.
Downtown San Antonio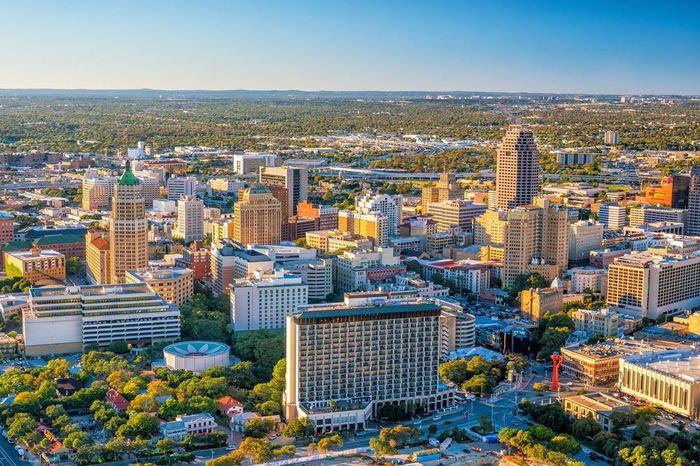 Downtown San Antonio has historical attractions such as the Alamo and the Riverwalk and is located in the location of the initial Spanish towns. The Alamodome, where the NBA's San Antonio Spurs play basketball, is also located in this neighbourhood. In addition, downtown is home to many of the city's best hotels, restaurants, and stores because it is also the heart of trade and government.
Witte

Museum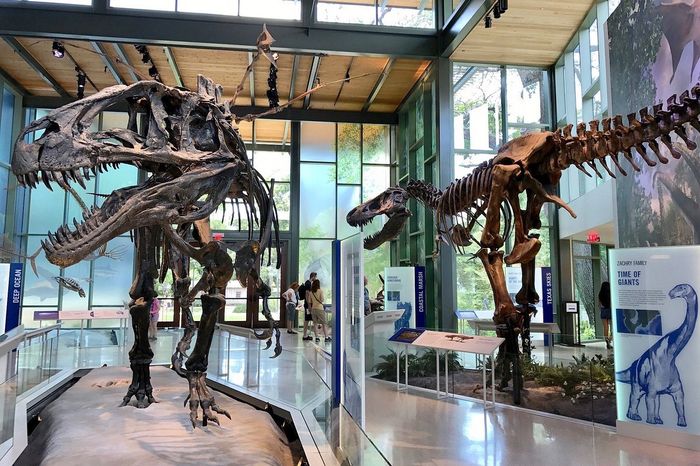 Take your kids to the Witte Museum for a relaxed and partly air-conditioned day of educational fun. This often-overlooked attraction goes deep into natural science, anthropology, and Texas history, with displays ranging from dinosaurs to mummies to tarantulas. You may also explore the old log cabins on the grounds for a more in-depth view of Texas' fascinating past.
San Fernando Cathedral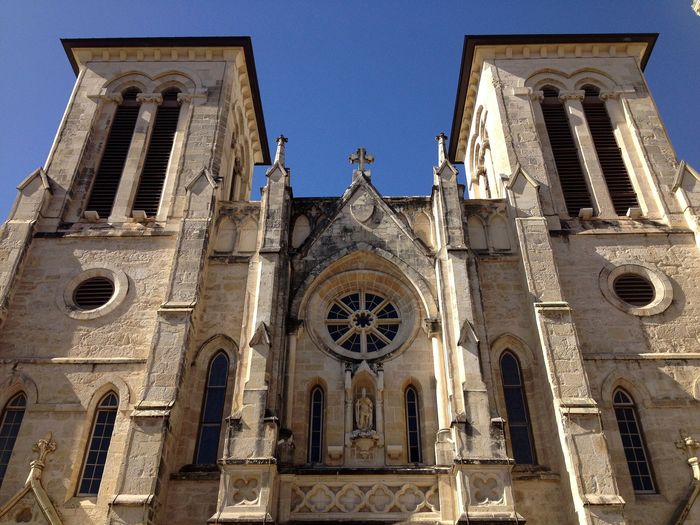 The San Fernando Cathedral is difficult to miss while exploring San Antonio. The cathedral, built in 1738 by immigrants from the Canary Islands, is one of the country's oldest and most active places of worship. General Antonio López de Santa Anna announced his intentions for the Alamo and married Wild West figure James Bowie here.
Olmos

Park
Olmos Park is a San Antonio suburb and one of Texas' greatest places to live. This neighbourhood's inhabitants enjoy a modest suburban vibe, and most homeowners own their houses. There are several pubs, restaurants, coffee shops, and parks in Olmos Park. Olmos Park residents tend to be conservative. Olmos Park's public schools are well regarded.
Natural

Bridge Caverns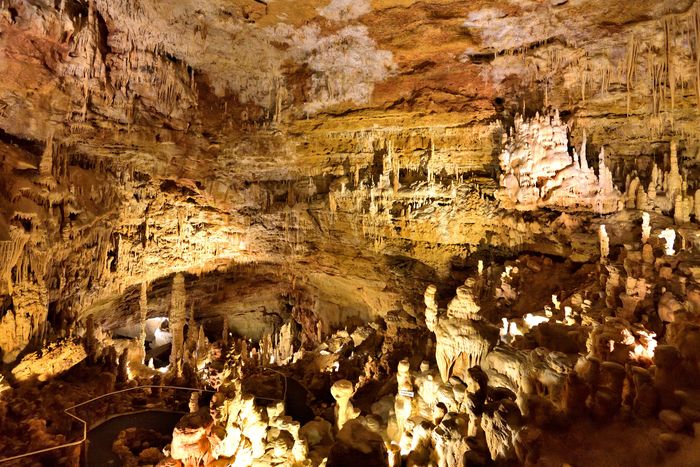 Natural Bridge Caverns are some of the biggest caves and caverns in the United States, named for a 60-foot long natural limestone slab bridge that spans the cavern's entrance amphitheatre. The Caverns provide a variety of interesting sights and activities, such as panning for gems, fossils, and other treasures like the Natural Bridge Mining Company's miners. On the Discovery Tour, you can also see the gigantic, unearthly structures in the cave produced over time by single droplets of water.
Southtown & South Side
Southtown and the South Side are located next to King William and are home to a major section of the city's Hispanic population. Four of the city's five ancient missions are located in these neighbourhoods, along with Hispanic goods stores, chic coffee cafes, and galleries. Even though these two neighbourhoods draw many people each year, there are just a few hotels worth mentioning.
MacArthur

Park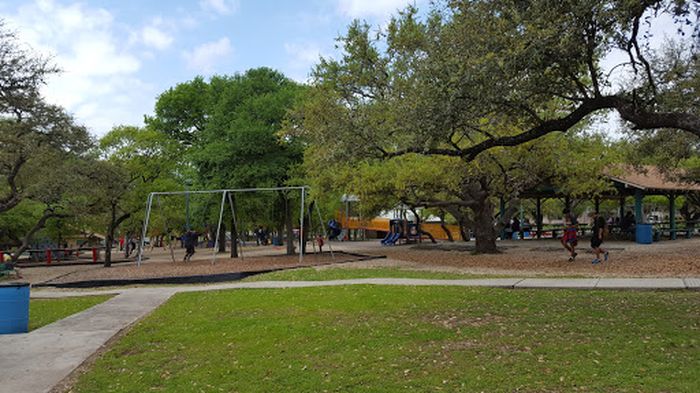 MacArthur Park in San Antonio, Texas, provides outdoor leisure and environmental protection. It is a public place that is available to the general public and is maintained by the San Antonio Parks Department.
Leon

Valley
Leon Valley is a San Antonio suburb and is one of the nicest locations to live in Texas. Inhabitants of Leon Valley enjoy a thick suburban atmosphere, with most residents owning their houses. There are several restaurants and parks in Leon Valley. Leon Valley is home to many young professionals, and people tend to be liberal.
San Antonio Ghost Tour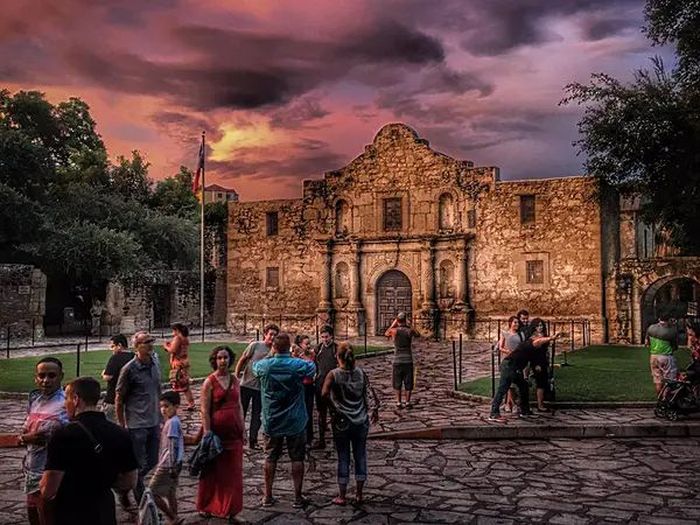 This ghost tour is fun and includes some of San Antonio's most haunted and historical locations. However, it's more of a historical and educational event, so it's appropriate for people of all ages. Expert guides dressed in historical costumes and holding lights will keep you pleasantly entertained as you wander through the alleys of Old San Antonio, telling intriguing stories from ages past and bringing the city's history to life.
San Antonio

Botanical Garden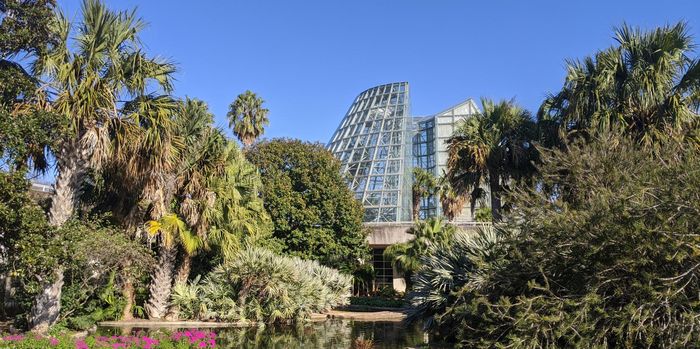 The San Antonio Botanical Garden has some of Texas' most beautiful plant species. The pure Texas air will feel wonderful on your skin as you visit the San Antonio Botanical Garden. At times, you may want to take a deep breath and absorb all of the pleasure that comes to your senses. It's also a lot of fun to bring the kids here since they can burn off some energy. The garden deserves to be at the top of any list of things to do in San Antonio.
Balcones

Heights – San Antonio Central

Balcones Heights is in the heart of San Antonio, only steps away from the River Walk. Here you can shop, dine, and have a good time. This retreat has two hotels and a large shopping and entertainment complex, so you'll have everything you need for a relaxing holiday. It is also home to the renowned Methodist Texan Hospital and is conveniently located near top-notch malls like North Star Mall, The Shops at La Cantera, and The Rim. Whatever brings you to San Antonio, Balcones Heights is a great place to start experiencing the city on a budget.
Majestic Theatre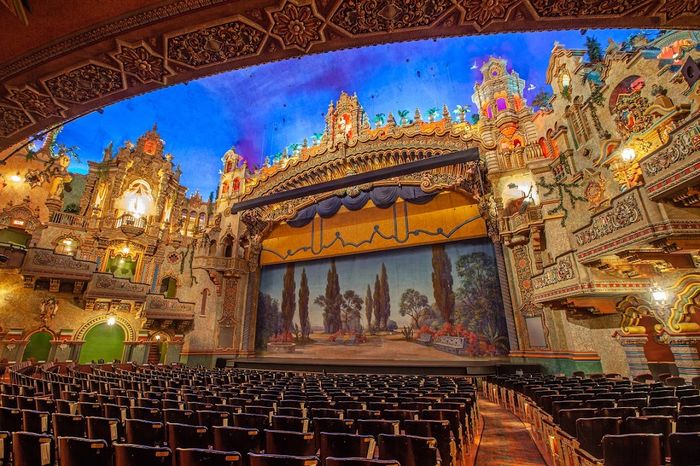 The Majestic should be on your to-do list if you seek to do something in downtown San Antonio. The Majestic Theatre, which opened in 1929, has become one of Texas' most popular live entertainment venues. It is so well-liked that it has been designated as a Texas Historic Landmark and a National Register of Historic Places. Another interesting fact about the Majestic is that it was the state's first theatre to get air conditioning.
Lollypop Carriage Co.
Riding in the "Lollypop Carriage" could make you feel like you've walked into a fantasy. You'll feel like you're in a storybook once you've had the experience. Lollypop Carriage Co. can provide you with a very luxurious experience as you go throughout downtown San Antonio. These nighttime rides are a fantastic way to end a day of touring in San Antonio.
San Antonio

Stock Show and Rodeo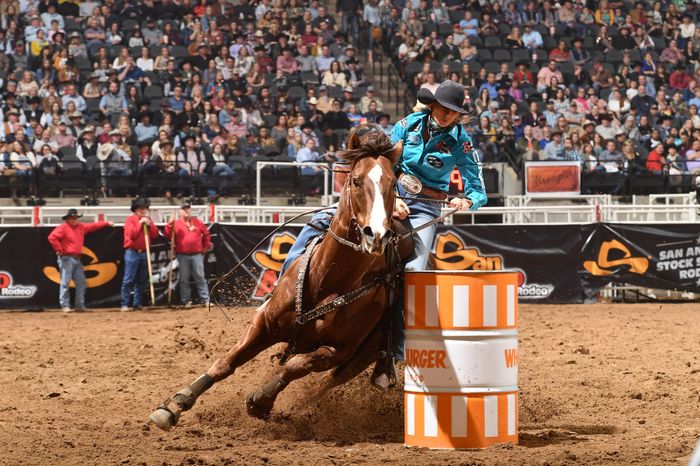 Going to a rodeo is one of the most enjoyable activities, especially when you're among a raucous audience. In February, you might wish to plan your trip around the San Antonio Stock Show and Rodeo. It is one of the state's most magnificent events. Rodeo fans know that visiting this place is a must. Rodeo competitions, such as team roping, live music, and pig races, are among the attractions. You'll also be close to a lot of delicious cuisines.
SeaWorld San Antonio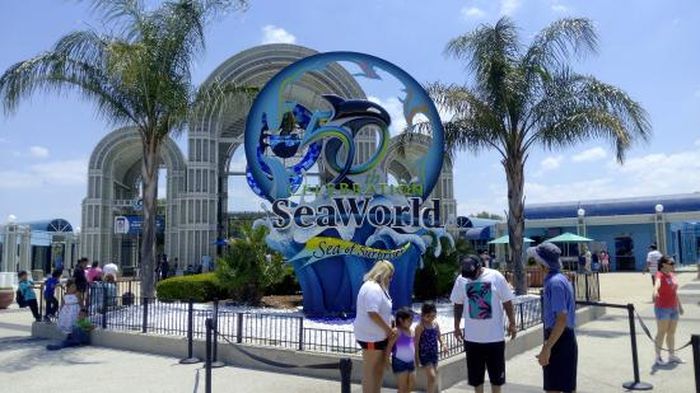 To beat the Texas heat, take the kids to SeaWorld San Antonio, a gigantic marine-themed amusement park. In the walk-through habitats, get up and personal with penguins, dolphins, sharks, and sea lions, or cool off in the pools and water slides at the nearby Aquatica water park.
Pearl District and Farmers Market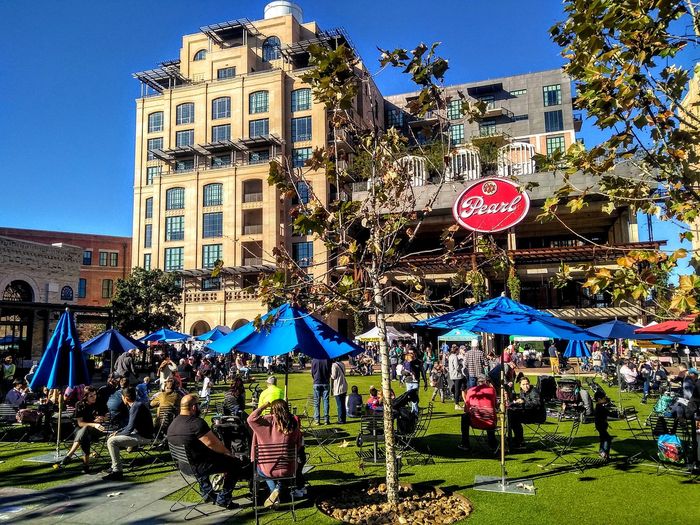 San Antonio's Pearl is a popular historic neighbourhood with beautifully restored buildings, distinctive boutiques, and a reputation for superb cuisine and chic restaurants. In addition, the Pearl has a bustling farmers market on Saturdays, with merchants spanning a 150-mile radius offering fresh vegetables, baked goods, sauces, and other delicacies from booths set up along a pedestrian-only street.
Historic Market Square/ El Mercado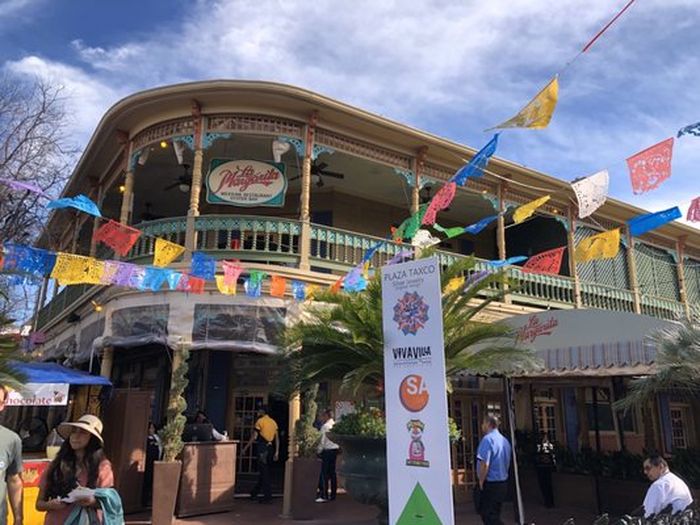 Market Square is where you may get one-of-a-kind products and souvenirs. This three-block stretch of businesses and eateries is renowned as the United States' largest Mexican market. Also, everything from sombreros to ceramics is sold at the indoor El Mercado.
Fiesta San Antonio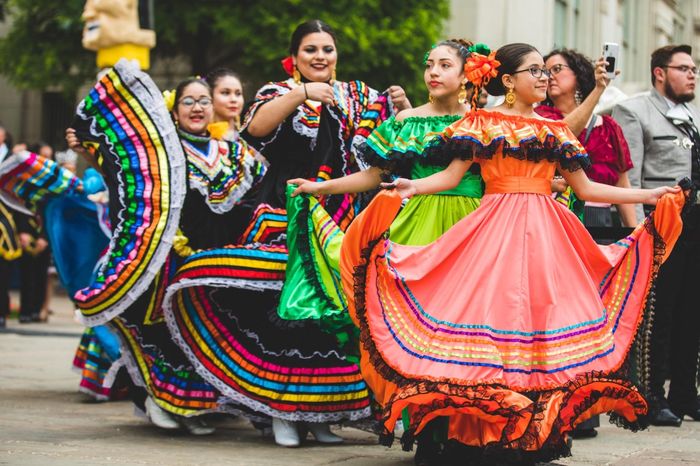 Fiesta is an annual 10-day festival that takes place in the spring. Parades and events like the iconic Battle of Flowers procession are held during this period. It gives San Antonio city an almost electric feel. Stores, restaurants, and homes are all decked out for the occasion.
Places to Eat & Drink in San Antonio
Liberty Bar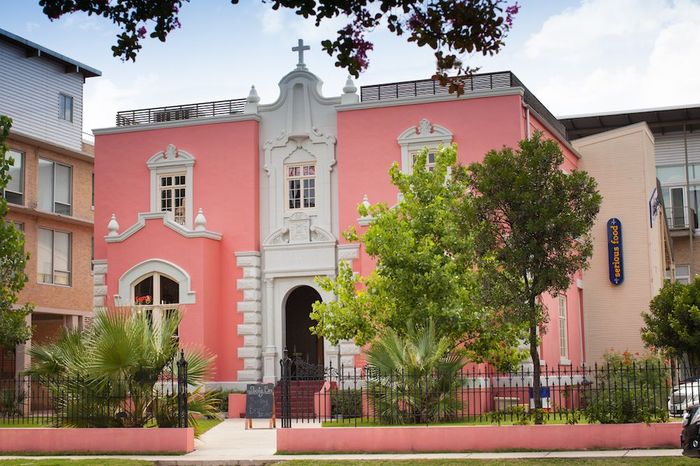 Liberty Bar, which first opened its doors in 1984, is one of San Antonio's oldest bars and eateries. It is located in a Benedictine convent that has been refurbished. Most importantly, the renowned King William historic neighbourhood bar provides a high-quality menu of south-of-the-border-inspired gastropub meals throughout the day.
Ranger Creek Brewing & Distilling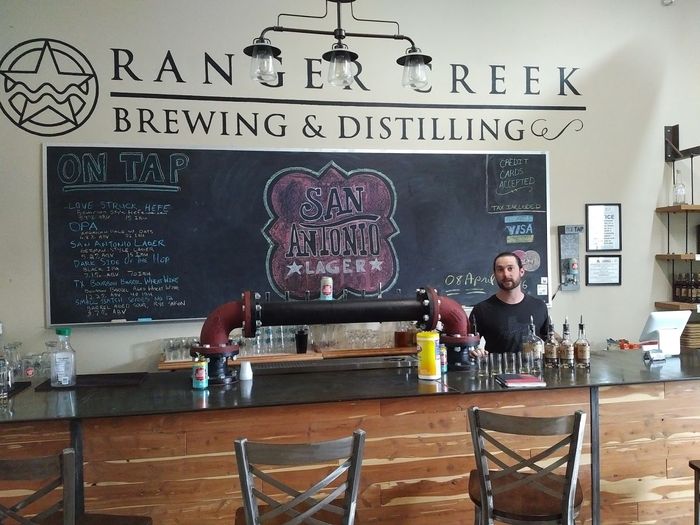 Ranger Creek Brewing and Distilling, named after a tiny creek near San Antonio, is an industrial microbrewery and distillery. Most importantly, they make handcrafted beer and whiskey and provide Saturday sampling tours.
Taco Taco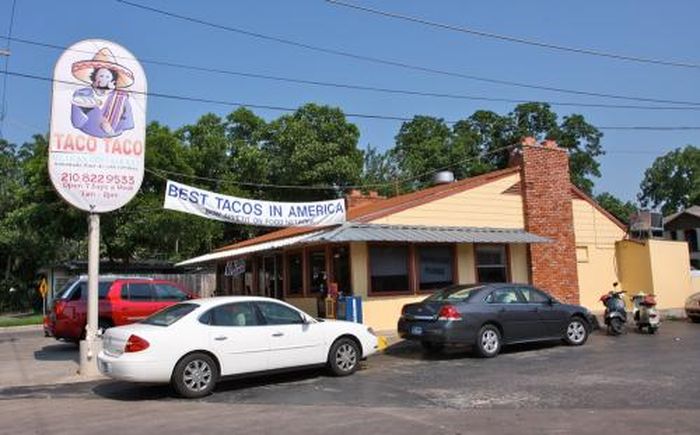 Taco Taco is one of the best locations to eat, especially if you enjoy tacos. Their fajitas and enchiladas are two dishes worth trying. On the other hand, the tacos are in the top ten in the state. Please arrive early to ensure that you have enough time to get one of their morning tacos.
Menger Bar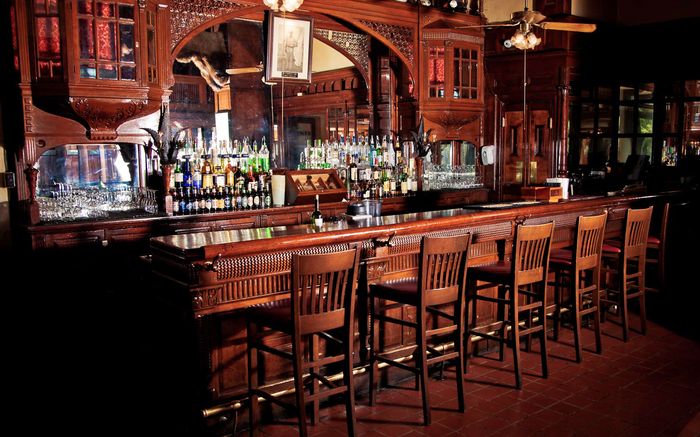 Getting a couple of drinks at Menger Bar is one of the most pleasurable things to do in San Antonio. You could feel like you've walked into a time machine when you enter this tavern. This bar is the city's oldest tavern, and the Victorian era inspires its design. Its design is traced back to the United Kingdom. It was designed to appear like the House of Lords Pub in London when it got completed in 1887.
2M Smokehouse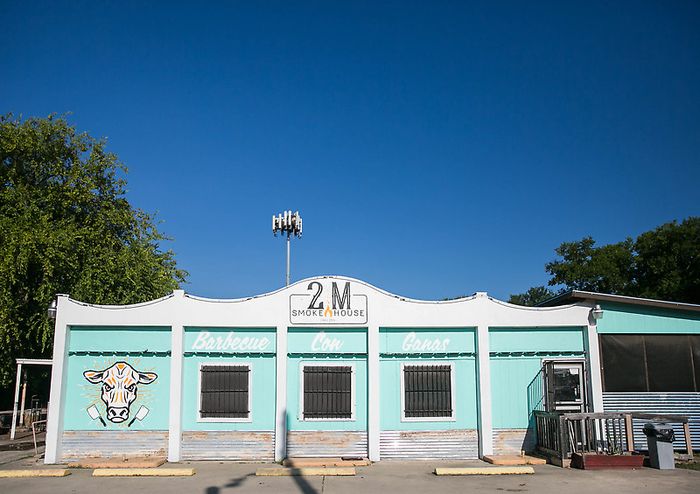 This restaurant is possibly the best example of San Antonio BBQ in the city. Pitmaster and co-owner Esaul Ramos, a James Beard Award Best Chef, and partner Joe Melig serve Central Texas barbecue with a Mexican American twist, making this Southeast Side eatery a must-visit for any serious foodie. 2M also serves barbacoa once a month, bringing a South Texas tradition to new heights.
Cappy's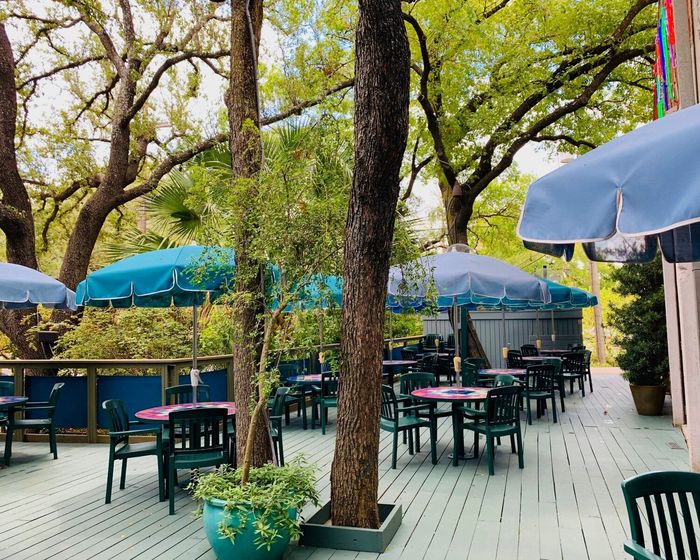 Cappy's, maybe the city's most undervalued institution, routinely serves outstanding food and smooth, orderly, and competent service, ensuring a dependably enjoyable experience. Also, the menu sticks to simple, comforting foods, yet there's never a feeling of settling in.
Silo Terrace Oyster Bar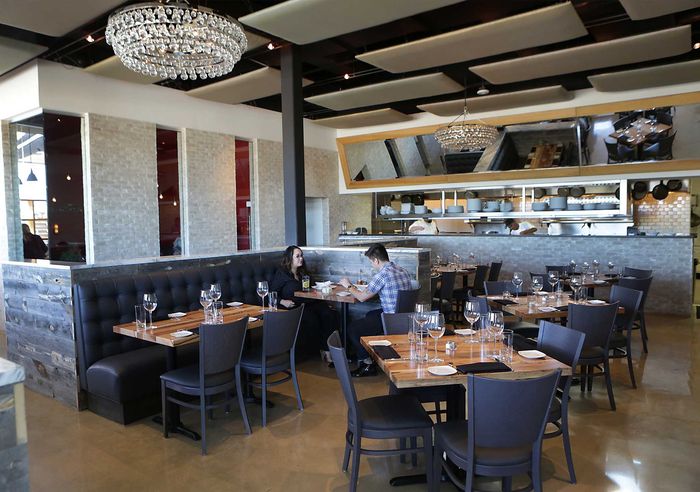 Although any Silo Group restaurant might make this list, we chose to focus on this seafood temple in The Dominion because of its rooftop ambience, knowledgeable and friendly service, contemporary décor, and diverse menu of dependably tasty meals.
Best Quality Daughter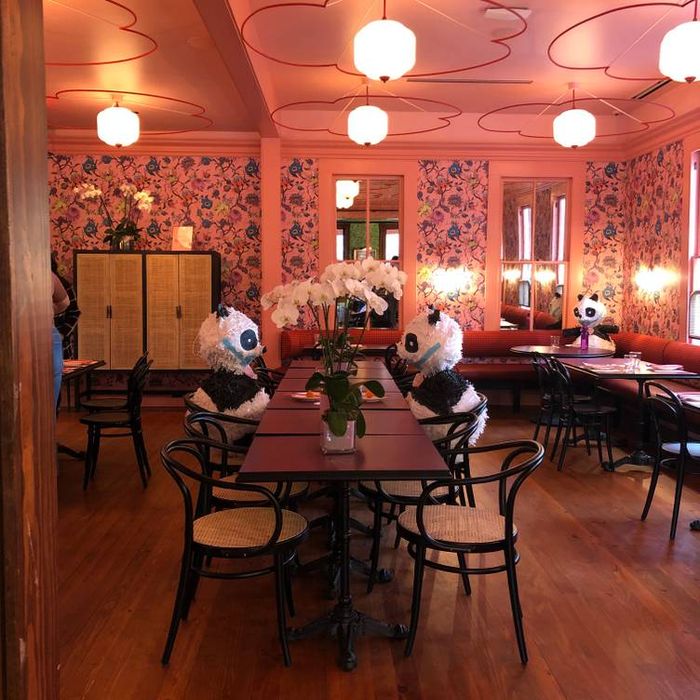 Although any Silo Group restaurant might make this list, we chose to focus on this seafood temple in The Dominion because of its rooftop ambience, knowledgeable and friendly service, contemporary décor, and diverse menu of dependably tasty meals.
Bar 1919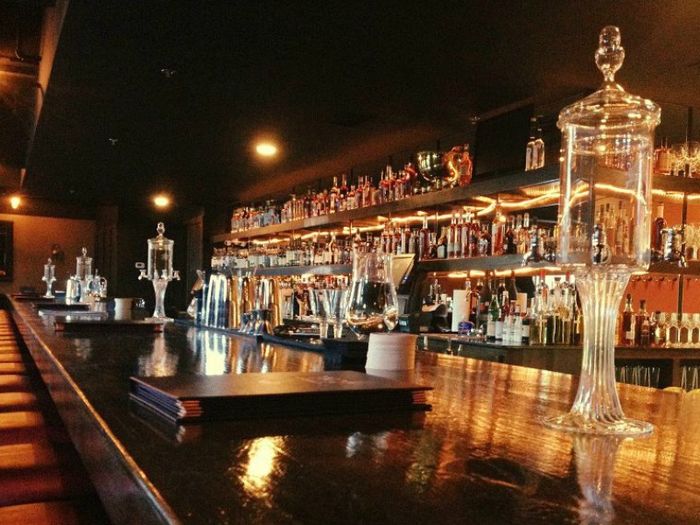 A basion of serious cocktail crafting is found a short walk downstairs into the lively and often noisy Blue Star Art Complex basement. Here you can enjoy the scotch, bourbon, and rye selections, and know that the time spent waiting for a cocktail is well spent.
Alamo Beer Company

The Alamo brewery/beer hall/event venue opened in 2014. Since Prohibition, it was the first time that a beer named Alamo was manufactured in San Antonio, and it's a welcome addition to the local beer scene. Alamo has grown from a single Golden Ale to a diverse lineup of seven distinctive beers and three seasonals.
Places to Stay in San Antonio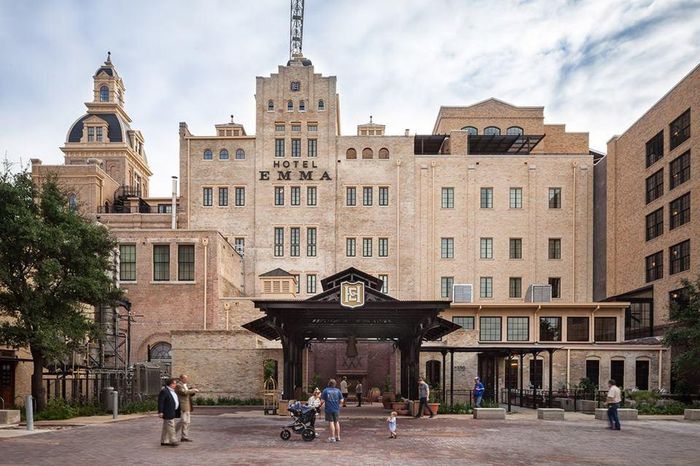 San Antonio has hotels to suit all budgets and travel preferences, whether you're on a family road trip, a romantic weekend, or a work trip. However, not all neighbourhoods are made equal, and if you don't do your homework, you may find yourself in an undesirable neighbourhood.
Hotels & Resorts

Hotels & Resorts
Hotel Emma

Mokara Hotel and Spa

The Westin Riverwalk, San Antonio

Hotel Valencia Riverwalk

Residence Inn San Antonio Downtown/Alamo Plaza

JW Marriott San Antonio Hill Country Resort & Spa

Grand Hyatt San Antonio

The Fairmount Hotel

Hotel Indigo Downtown-Alamo

Hyatt Regency Hill Country Resort and Spa

La Cantera Resort & Spa

Hotel Contessa

Eilan Hotel & Spa, Ascend Hotel Collection

The St. Anthony, A Luxury Collection Hotel, San Antonio

Hilton Palacio Del Rio

Menger Hotel

Pear Tree Inn San Antonio Airport

Drury Plaza Hotel San Antonio Riverwalk

La Hacienda Inn Alamodome/Riverwalk

Thompson San Antonio – Riverwalk
Conclusion
Those looking for a taste of Texas frontier history will find it here. Historic trips to interesting pubs and restaurants are among the top things to do in San Antonio. However, something or another is going on in San Antonio, no matter when you visit. This city has its own distinct taste and visiting is a must.