Everyone loves a good classic movie. We've all been stuck inside at one point or another, some more recently than others. With COVID-19 still at the forefront of many people's minds, many of us wonder what we could possibly do if asked to stay home for an extended period of time again. Hopefully with more and more people getting vaccinated life will return to normal again, but things could change at any minute. You could try out a few new hobbies or plan your next getaway to see some extraordinary places around the world, or do nothing at all. If you aren't in the mood to whip out a sewing machine or paint but would rather snuggle up in a blanket on a rainy day to watch movies, I got you. 
If you have ever asked yourself 'what movies or TV series can I get into while in lockdown?' or wondered about the best movies or TV series out there, look no further. Below is a list of movies and TV series that you might love. There will be something for everyone in this list but don't let that stop you from doing your own research and finding some new favourites to add. If you are looking for some great animes however, I've got the perfect article for you.
Classic Movies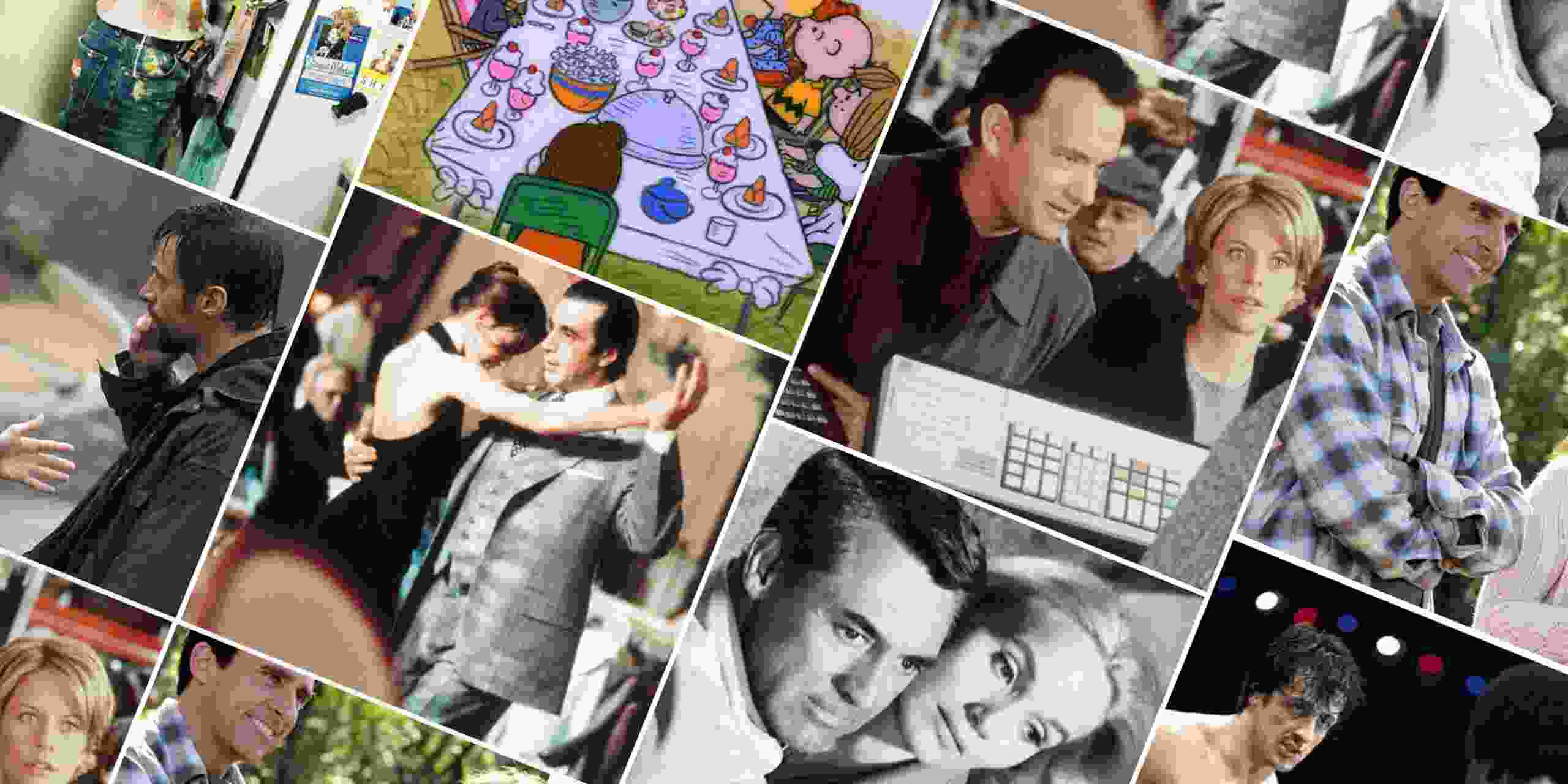 Classic movies hold special places in our hearts for many reasons. What is a classic movie? A classic movie is described as being a unique or distinguished film that transcends both trends as well as time. These movies are often renowned and are unlike many other movies. They are a part of culture and are the must-see movies of the world.
Mary Poppins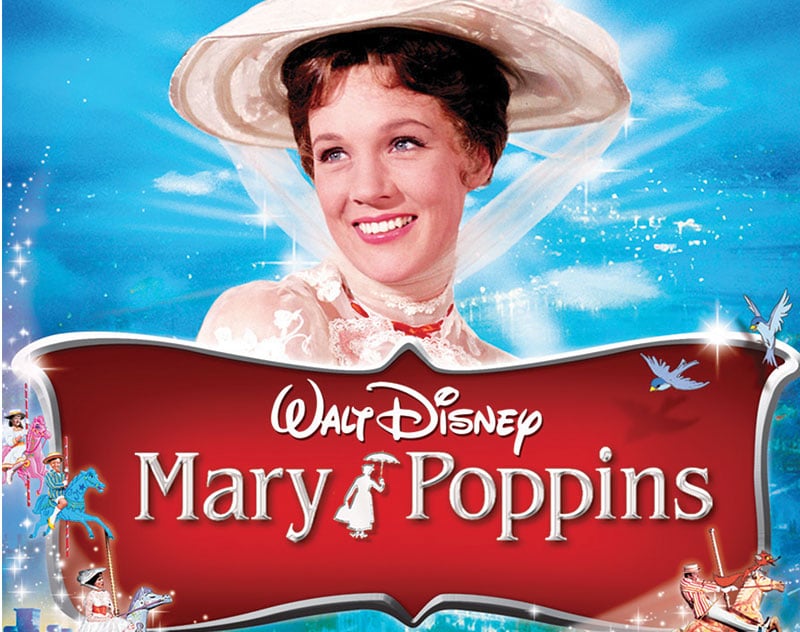 Who hasn't watched or at least heard of Mary Poppins? This 1964 family classic stars the immensely talented Julie Andrews and Dick Van Dyke. It's a heart-warming story that recently got a sequel (see Mary Poppins Returns), though the original is far more memorable and lovable. If you want to see the fantastical nannie's journey with the three Banks children, find this movie ASAP. You can expect to see dancing penguins, rogue merry-go-round horses and a unique mix of animations.
Seven Brides for Seven Brothers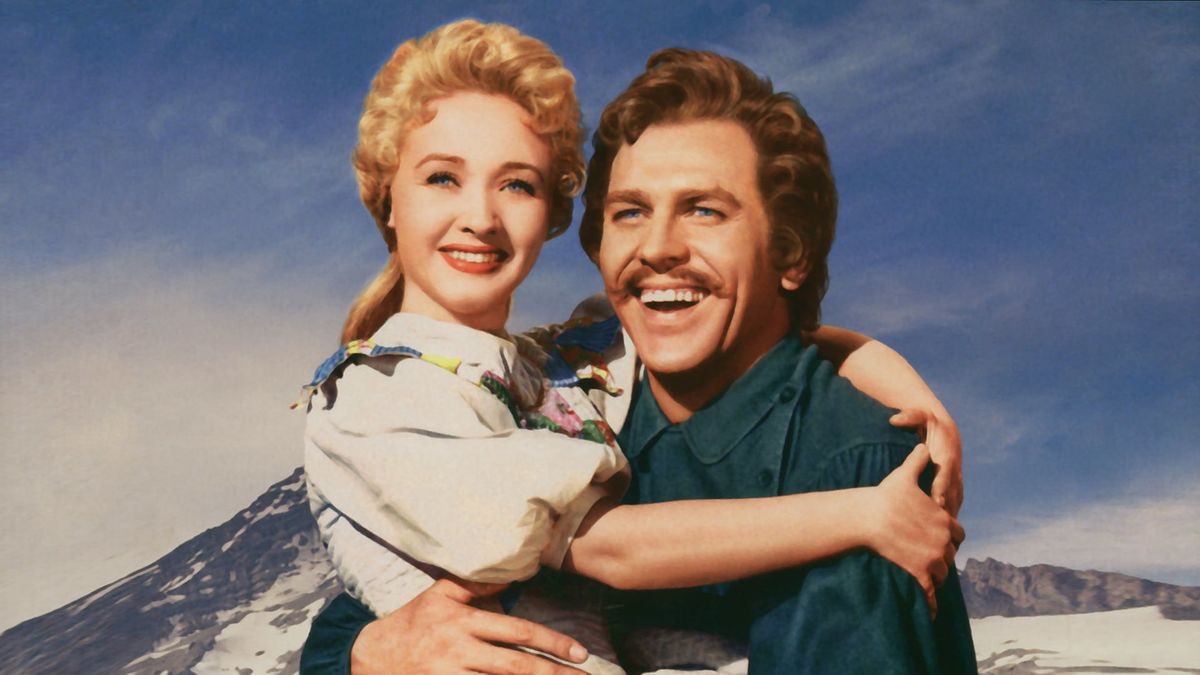 A 1954 classic and one of my all time favourites. This movie is set in 1850 Oregon and shows young cook Milly who gets married to Adam, a woodsman. The two return to Adam's farm after a (very) short courtship as man and wife. Milly quickly discovers that Adam has six younger brothers who are little better behaved than cavemen. The story follows Milly and her new family as she teaches them how to be respectful and even court ladies. This movie is a heart-warming tale of love, misunderstanding and compassion. Definitely worth a watch if you want a clean and carefree night in.
The Sound of Music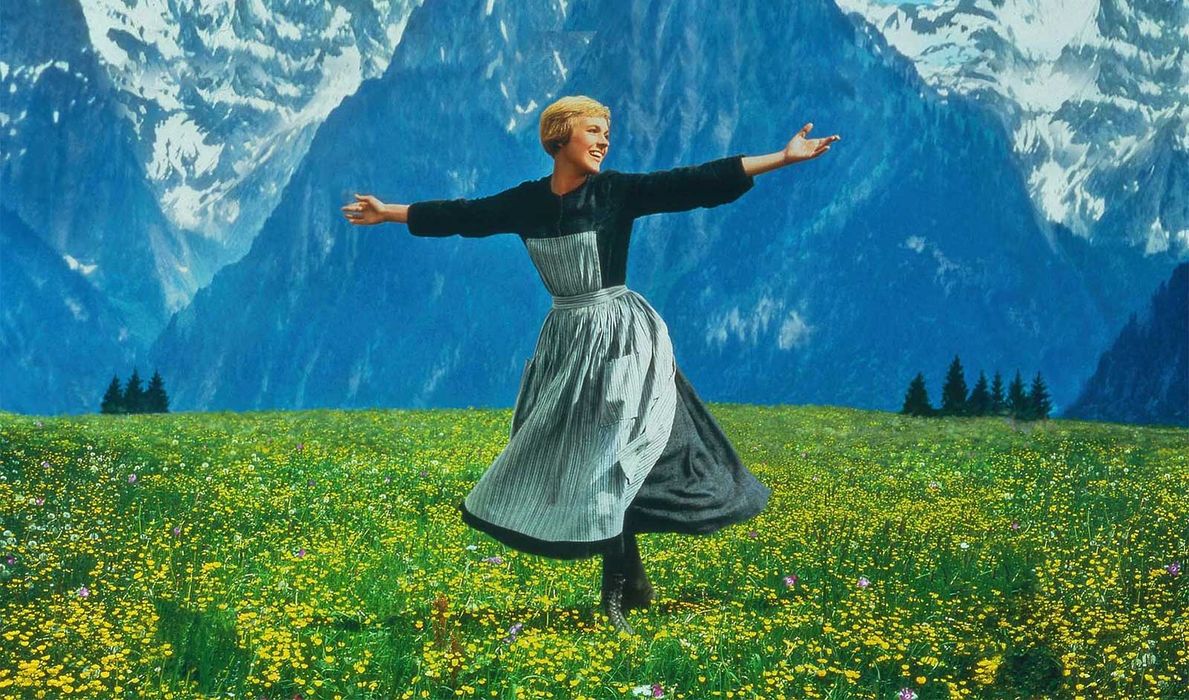 A classic movie loved by most. I say that only because this has never been a great love of mine due to my own set of unrelated reasons. This movie was released in 1965 and follows Maria, an aspiring nun, on her journey to be a governess at the Von Trapp family home in Austria. There, she cares for the seven children and brings warmth and song to a motherless household. As this story is set in the days leading up to World War II, there is the looming threat of the German invasion. 
The Sound of Music is based on a true story. While several changes were made in the movie such as Maria's personality, there are beautiful moments and songs that everyone will love. It will truly bring you closer to the family's experiences and life leading up to the war.
Annie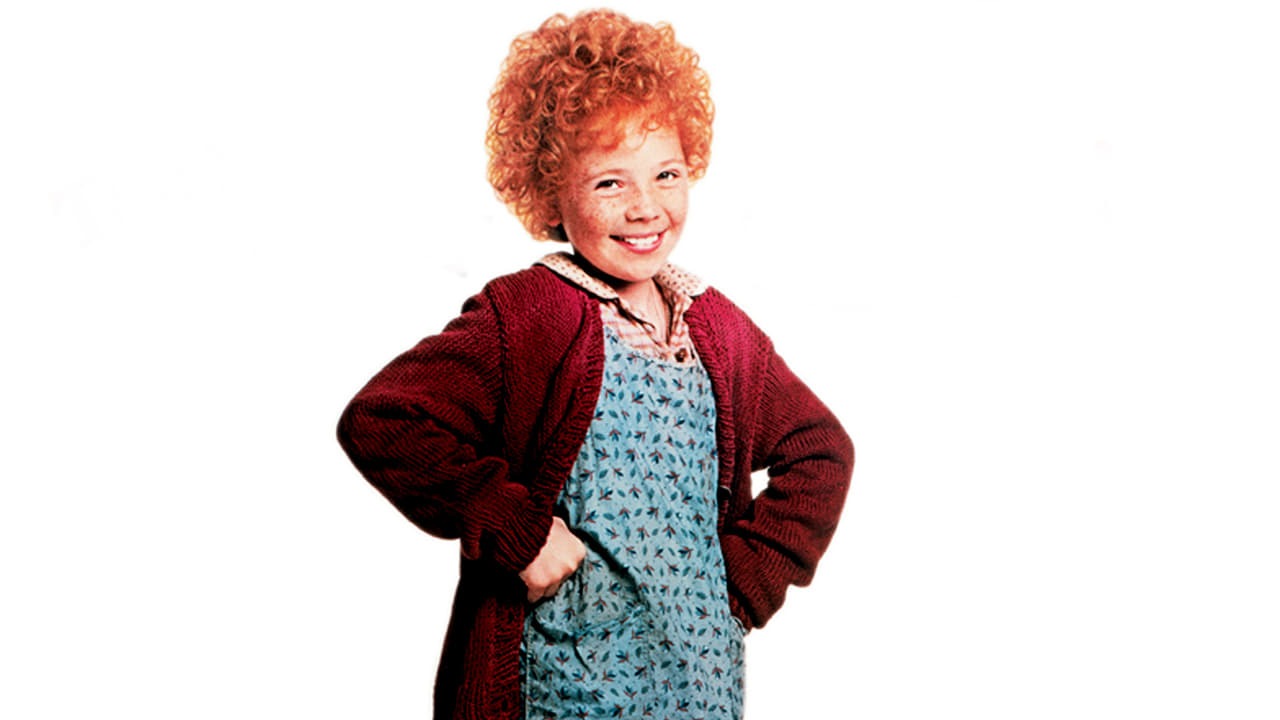 Released in 1982, Annie is a renowned classic movie. Annie, an orphan, lives with the belief that her parents left her at the orphanage accidentally. A wealthy man by the name of Oliver 'Daddy' Warbucks, in the hopes of promoting his image to the public, makes the decision to let an orphan live in his home. Little Annie is selected and after some time of living in the mansion, still has the desire to meet her parents. The understanding and somehow loveable Daddy Warbucks obliges and announces a reward if information about the parents can be given. This, however, causes many problems as frauds begin to come out of the woodwork in hopes to get his money.
Matilda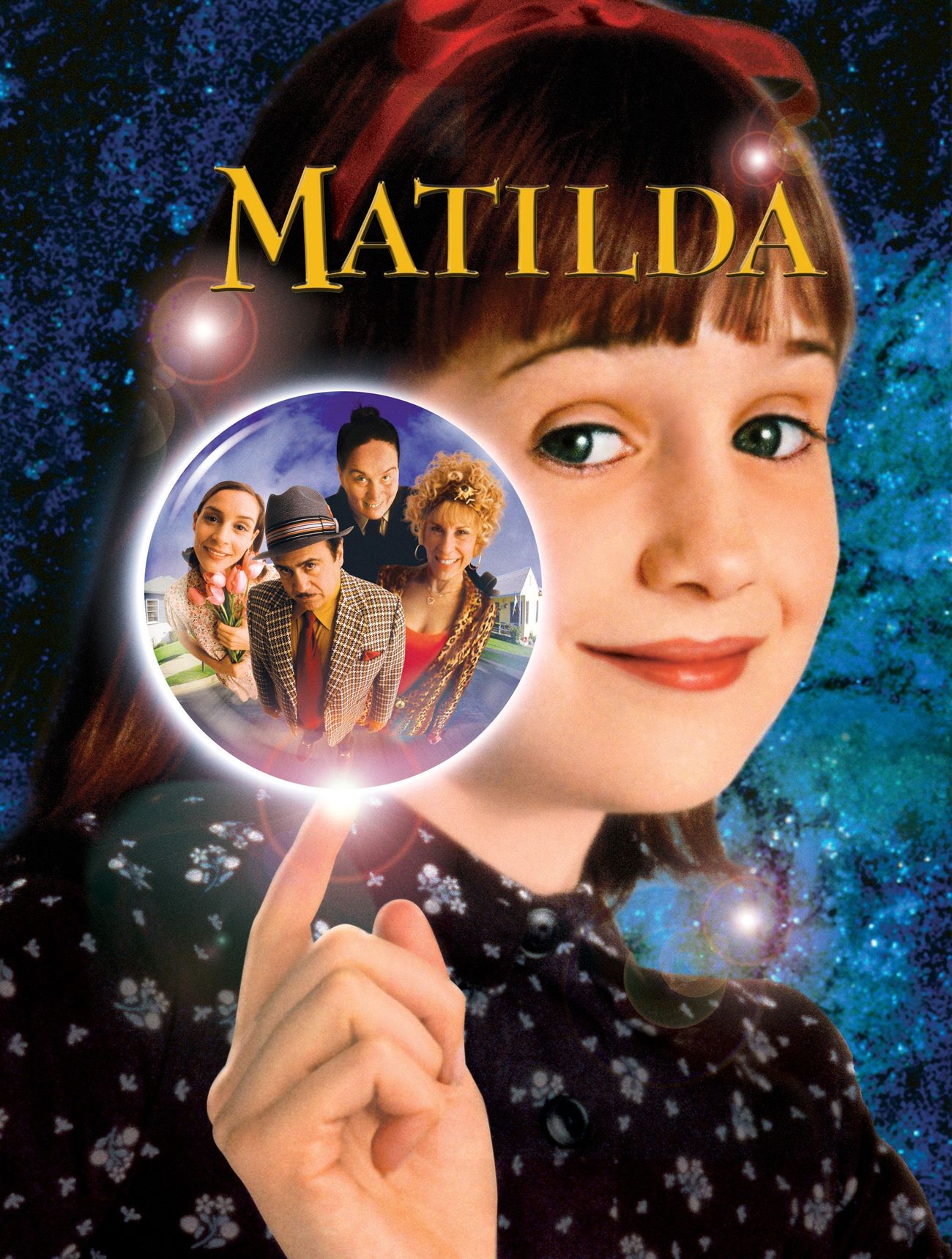 This 1996 classic movie is a Roald Dahl adaptation that is loved by the masses. Matilda Wormwood lives a difficult life with uncaring parents and a bully of a principal, Mrs Trunchbull. Things begin to change when the young girl realises that she has telekinetic abilities. Using this new found telekinesis, Matilda learns to be able to defend herself and her friends from the horrific principal as well as her parents.
Madeline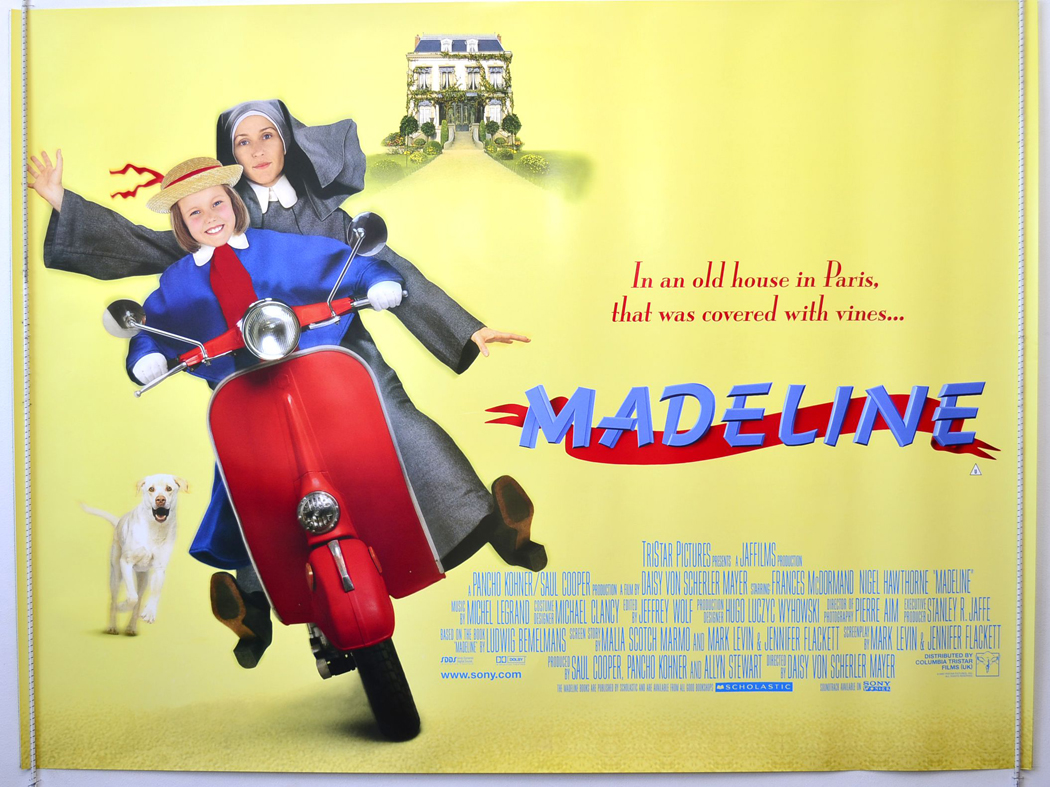 Yet another wholesome classic about an orphan child. Madeline is a Parisian schoolgirl who lives in a boarding school. Due to the death of Lord Covington's benevolent wife, the owner plans to close down the school and sell it. With the fear of losing her home, Madeline embarks on a mission to save it but is kidnapped along with Pepito, a rich schoolboy. This kidnapping makes Madeline's headmistress, Miss Clavel, realise her true love and appreciation for the child.
Shawshank Redemption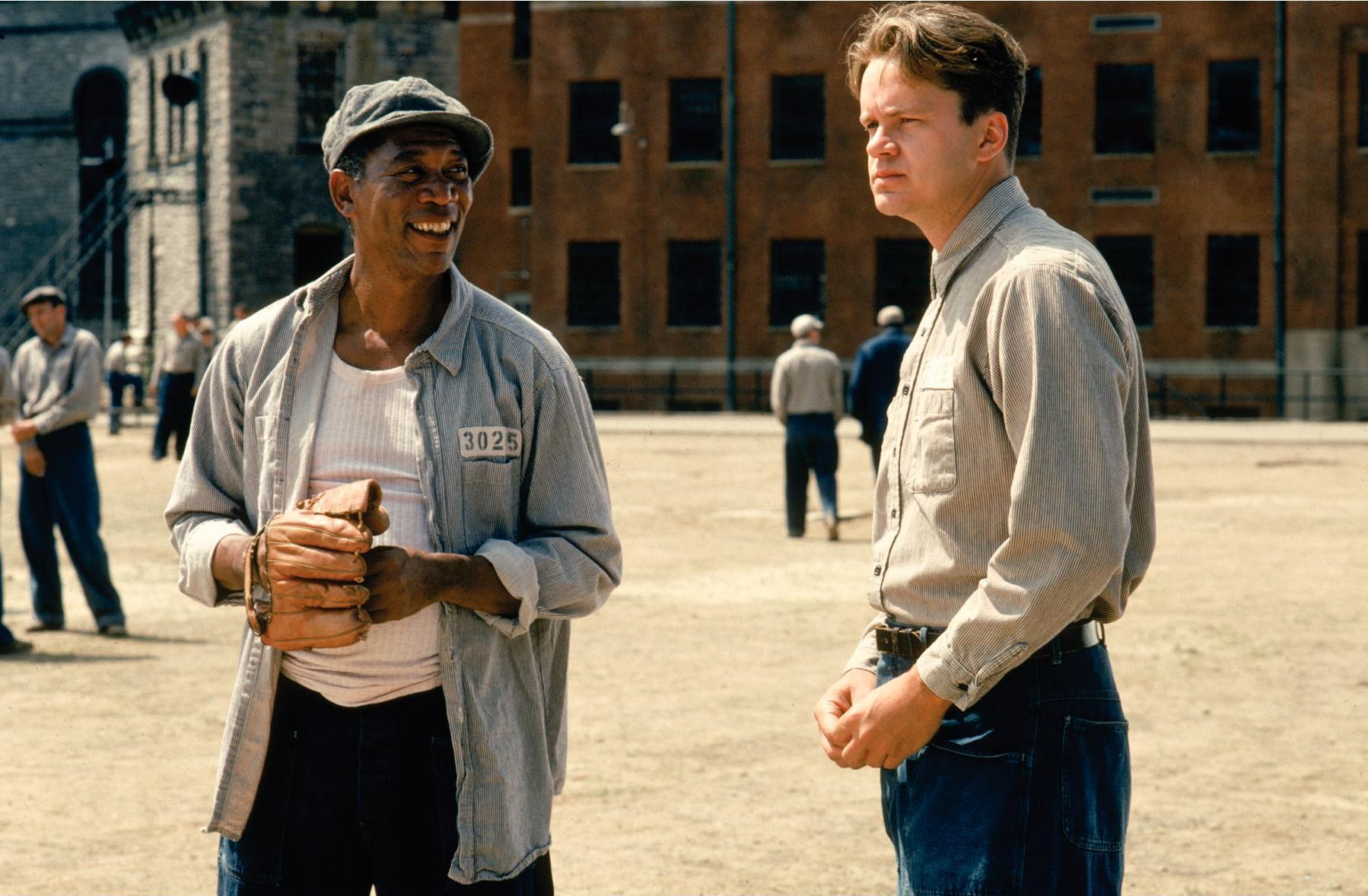 Based on the 1982 book with the same name by Stephen King, Shawshank Redemption is a brilliant prison escape film. This classic movie was released in 1992 and follows Andy Dufresne, a man who has been sentenced to two life sentences for two murders he did not commit. The world thinks he is guilty of murdering his wife and her lover and, with consecutive life sentences ahead of him, he decides to escape. Andy forms relationships with inmates as well as the warden and works tirelessly at his escape.
Grease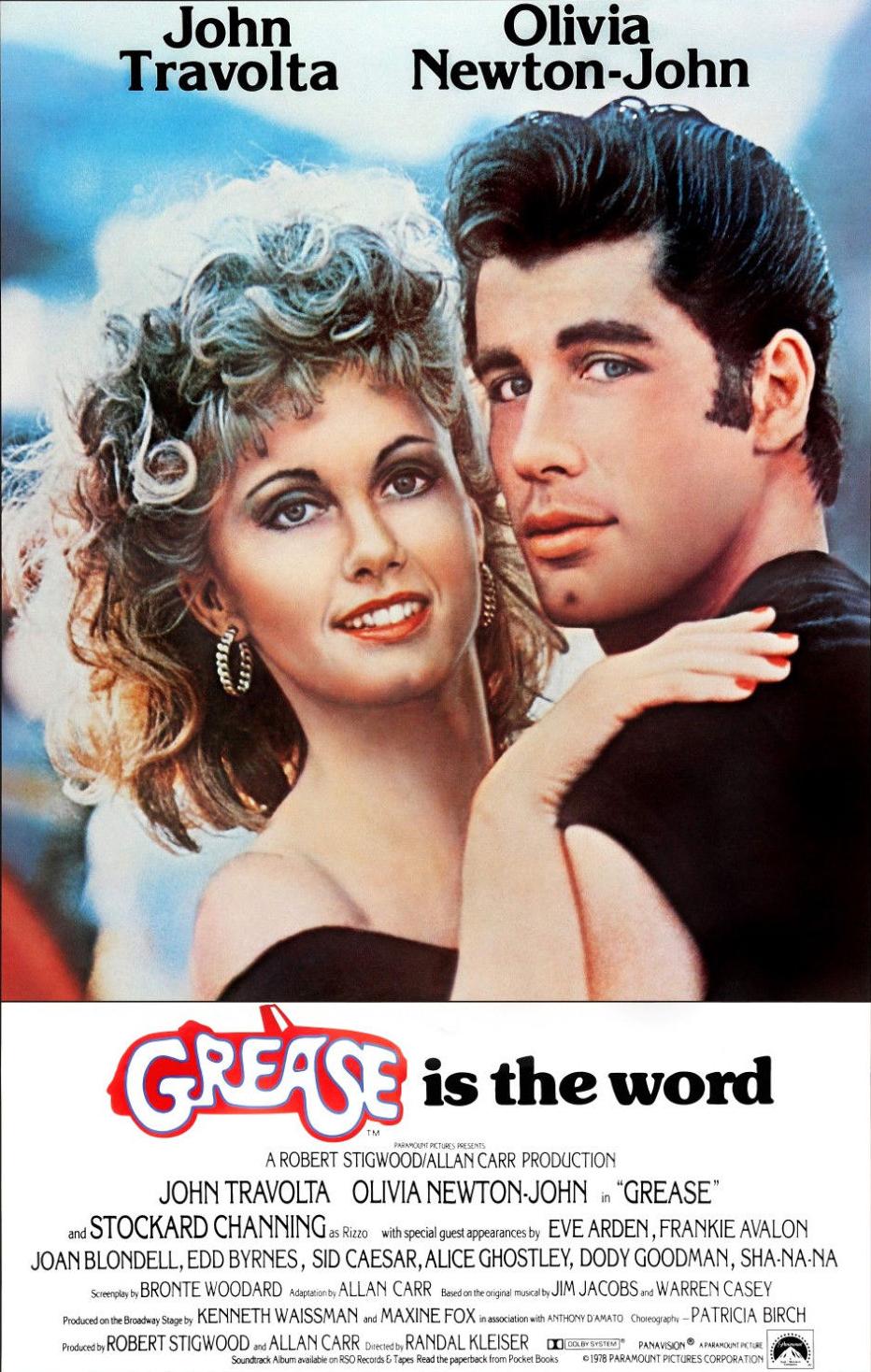 An unmissable 1978 classic that everyone has heard of. With songs you can't help but hum (or sing) along to and dance moves to remind us we should really get off the couch a bit more, Grease is a masterpiece. Set in the 1950's, Grease follows a group of high school teenagers and is all about romance and leather. After a summer fling in Australia, Sandy and Danny never expect to see one another again, until the pair end up in the same high school.
Grease is the most successful movie musical up to date and likely won't be topped any time soon. There are questions surrounding the storyline, however, as many seem to think it is far darker than you would think. Conspiracies aside, parents may want to think twice about watching this movie with their little ones as there are themes in this classic that are less than appropriate.
My Fair Lady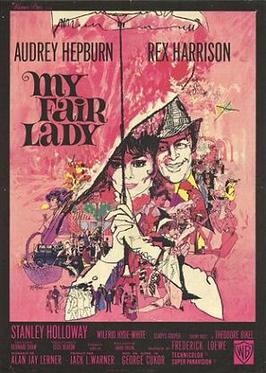 A 1964 romance starring Audrey Hepburn herself as Eliza Doolittle. A stuck-up phonetics professor by the name of Henry Higgins takes on the Cockney Eliza to prove his skills. His aim? To transform Eliza into a cultured member of society. Eliza gets speech lessons as a means to improve the prospects of getting a job, and is taught to do things the 'proper way'. We are all familiar with with in 'Artford, 'ereford and 'Ampshire 'Urricanes 'ardly ever 'appen. Despite Eliza and Henry clashing at almost every step, they end up bonding with one another, though this bond is threatened by a potential suitor
Forrest Gump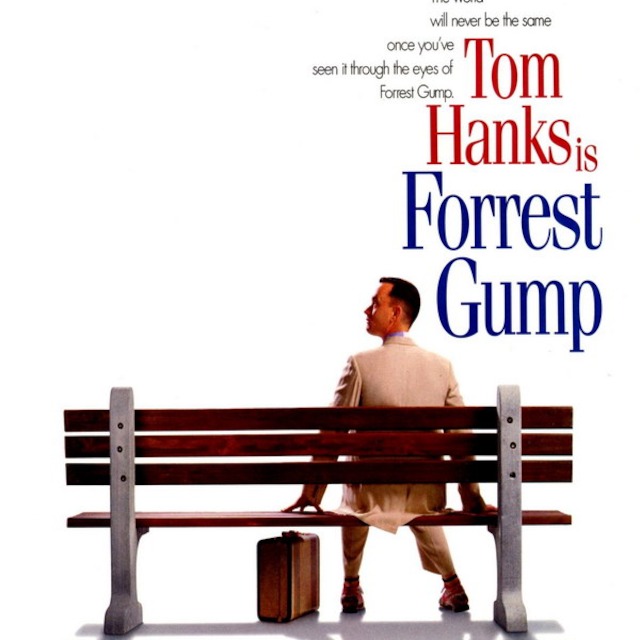 A heart-warming 1994 classic movie starring Tom Hanks and Sally Field. Forrest Gump, a somewhat slow-witted young man, inspires the world with his unending optimism. He becomes a college football star, fights in Vietnam and even captains a shrimp boat in his life. Forrest is a loveable and deeply caring character who, above all else, wishes to help his childhood sweetheart, Jenny.
The Lion King (1 & 2)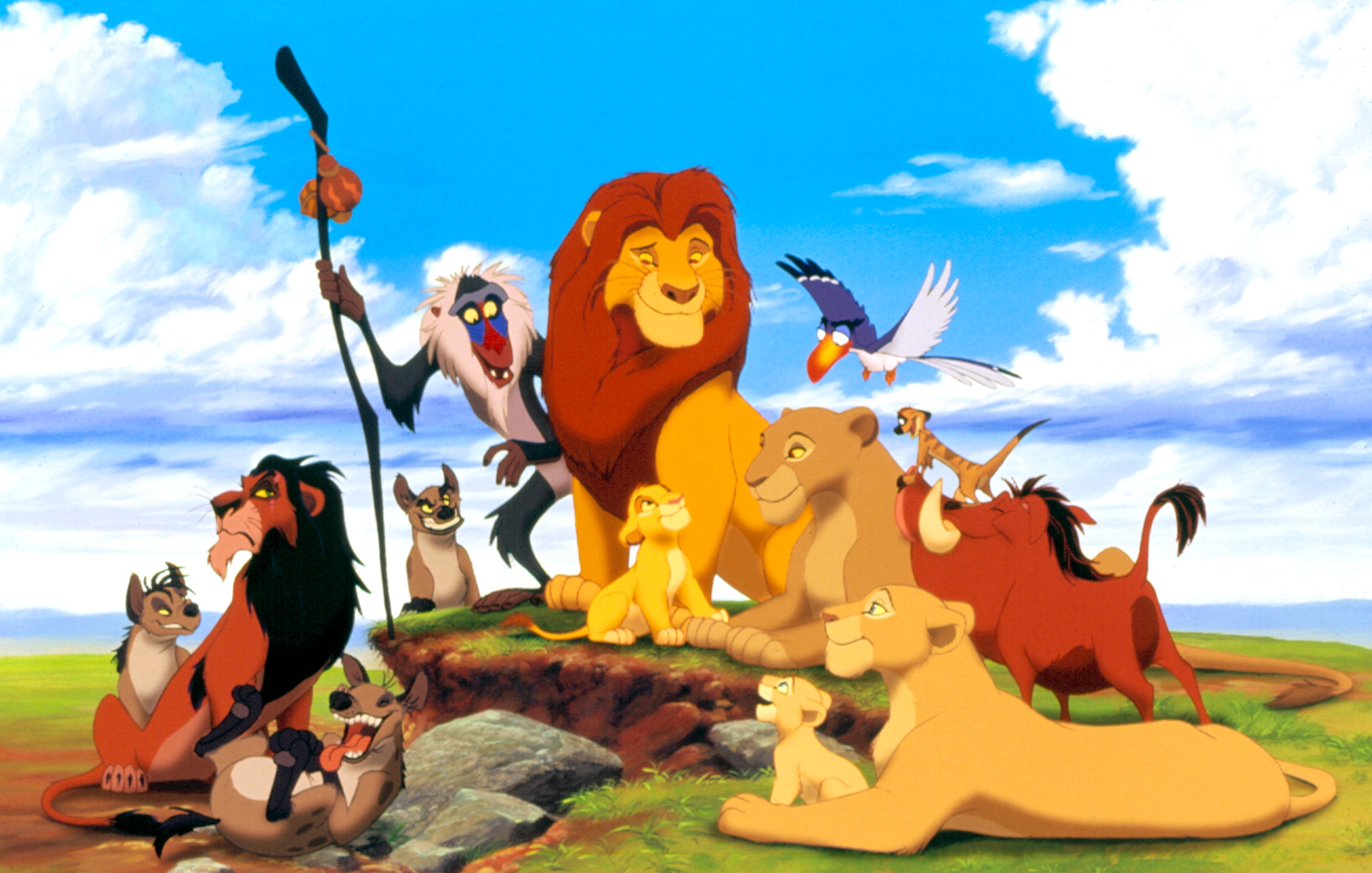 The Lion King 1 & 2 are both unmissable. The first was released in 1994 and the second in 1998. The first movie follows Simba on his journey in exile after his father, Mufasa dies. On the road he meets Timon and Pumbaa and the three become unlikely friends. Years after his exile, Simba and his childhood friend, Nala meet again and Simba takes back his Pride Lands from his evil uncle Scar.
The second Lion King movie follows Kiara, the daughter of Simba and Nala. Kiara meets Kovu, a cub from another pride, when she is on one of her adventures. Much like Simba and Nala, Kiara and Kovu meet years later when Kovu is given the mission of eliminating Simba, the lion who killed his 'father', Scar. 
There is a third Lion King movie released in 2004, dubbed The Lion King 1 ½. This movie is about Timon and Pumbaa. The film shows how the pair met and follows them on their adventures of finding a new home together as neither of them fit in where they are supposed to. 
Bambi (1 & 2)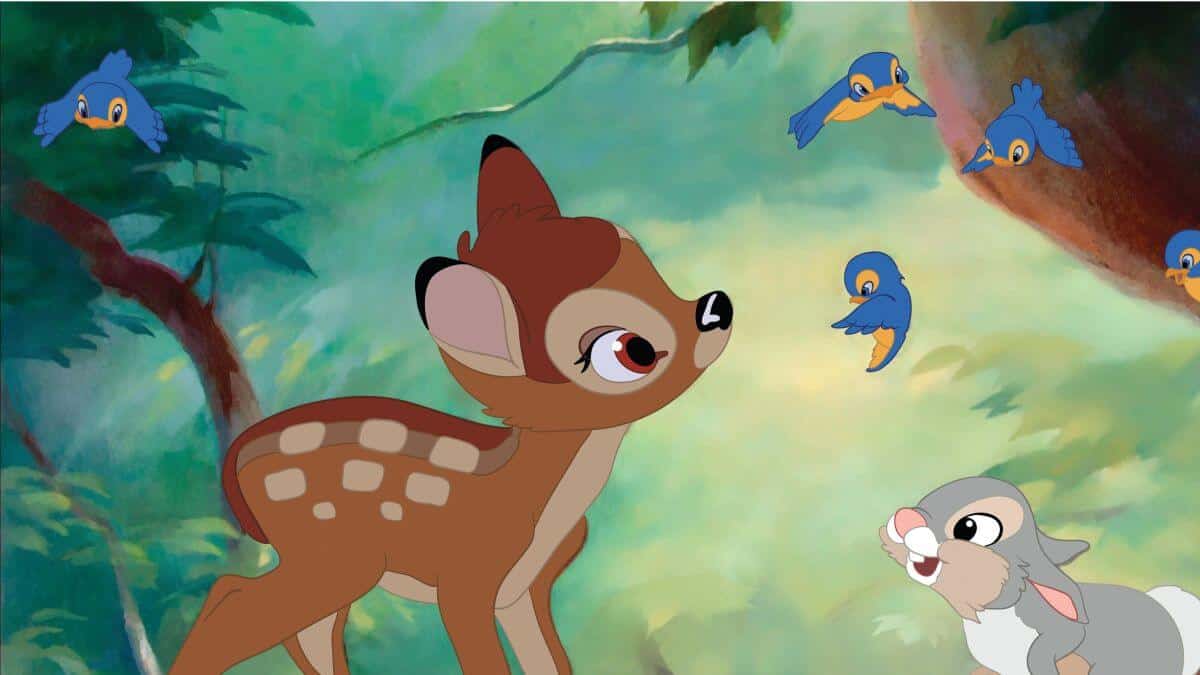 The adorable story of Bambi might be one of the best movies of all time. This classic movie, originally released in 1942, has earned a sequel that was released in 2006. Both movies, although created years apart, are magical and heart-warming. 
As a young fawn Bambi meets a skunk named Flower and a rabbit as well as a young doe by the name of Faline. Bambi's father, the Great Prince of the Forest, and his mother teach him from an early age to never go out in the open meadow for fear of hunters. The first movie shows us the heartbreak of Bambi losing his mother to hunters. The second movie follows Bambi and his father and the pair grow and learn from one another.
Balto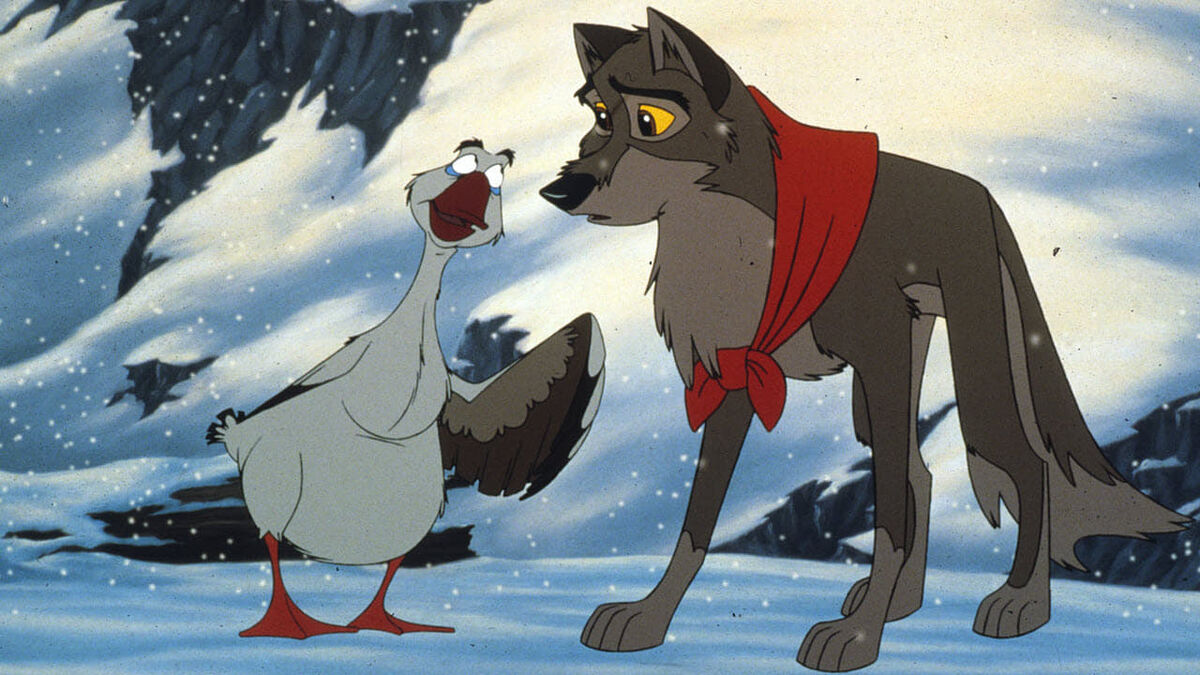 This 1995 classic movie follows the journey of a half wolf-dog named Balto in the heart of Alaska. A diphtheria outbreak ravaged the town of Nome and the residents decide to retrieve life saving medicine by using a sled-dog team. Balto is ignored by both the people and the other animals escape a goose by the name of Boris and two polar bears, Muk and Luk. The hero of the day, Balto, risks his life to rescue the dogs and sledders when they get lost in the snow despite the lead dog, Steele.
Balto is based on a true story, however it was in fact a dog named Togo that should in truth get all of the glory. Togo endured most, if not all of the 674 miles that the sled team crossed in the Great Run while Balto only ran a small portion. If you want to find out more, you can watch the movie Togo on Disney+.
Quest for Camelot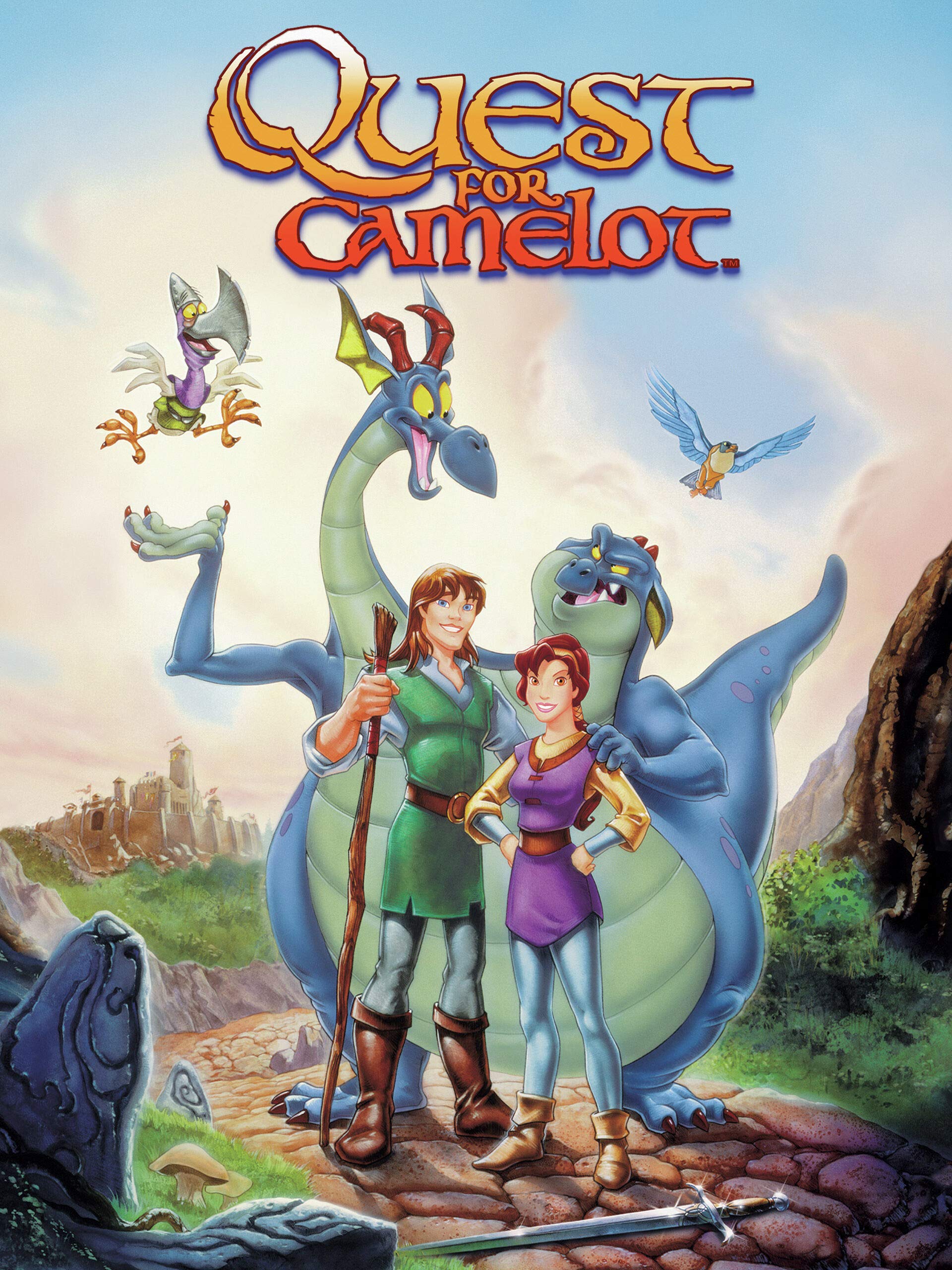 A wonderful 1998 movie that dwells in the realms of King Arthur and the Round Table. Kayley wishes to be a Knight of the Round Table and sees the chance to prove herself when the sword Excalibur is lost. Ruber, an evil knight who is hellbent on destroying Camelot, takes advantage of the weapon's disappearance and begins working to destroy King Arthur and his country. The only way to save Camelot is for Kayley to find the sword and defeat Camelot's enemies. She begins her journey and on the way receives help from Merlin's falcon, a blind man by the name of Garrett and a two headed dragon. 
Tarzan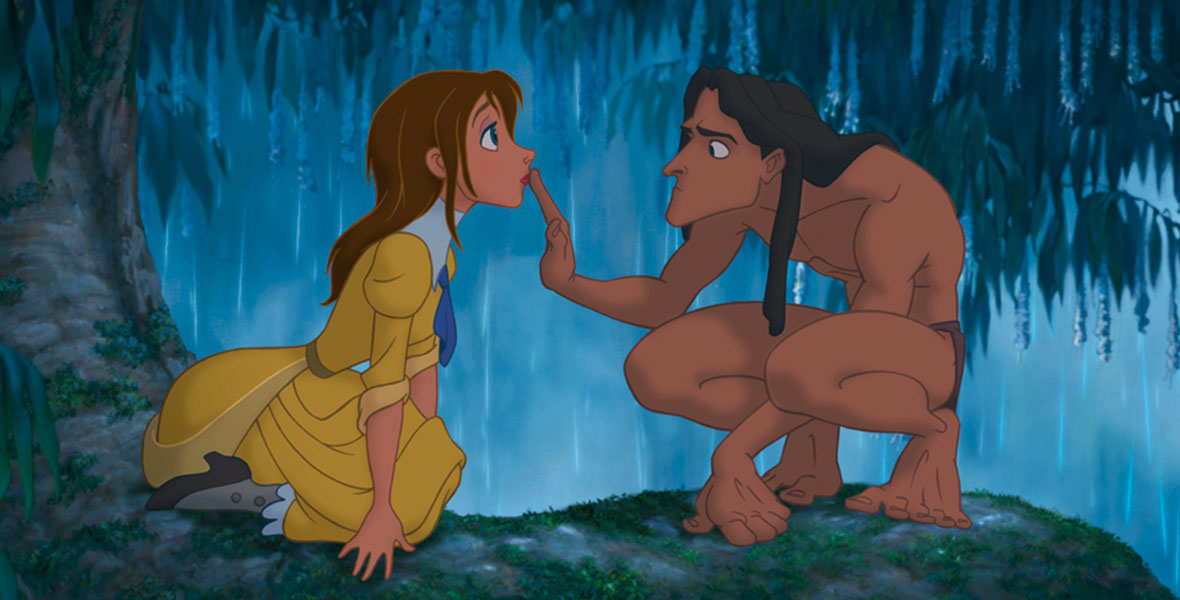 This unmissable 1999 Disney movie follows the life story of Tarzan, an orphan boy growing up in the African jungle. Tarzan is raised by Kala, a gorilla, and makes a number of friends (and enemies) in his life in the jungle. Years after his parents are killed by a leopard after being stranded on the continent, a British expedition enters the jungle. Tarzan meets Jane and for the first time sees someone like him: human. The pair begin to fall for one another and Tarzan is forced to choose to either stay with his gorilla family in Africa, or go with Jane to civilization. All the while his family is being hunted by a bloodthirsty man named Clayton.
A Goofy Movie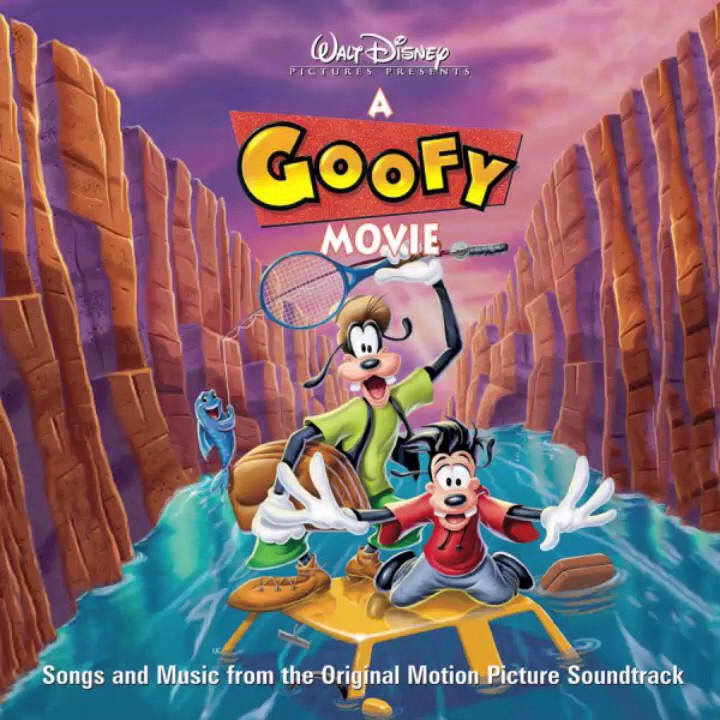 A 1995 classic movie with all of your favourite characters. Goofy is a single father trying to look out for his son, Max. The two don't get on due to Goofy always embarrassing his son in some way. After Max plays a prank on the principal of his school to get a girl by the name of Roxanne to notice him, his father decides the two need to bond. Max is torn from Roxanne to go with his father on a cross country fishing trip. The two have their highs and lows but ultimately bond and at last get to know one another again.
The Rescuers Down Under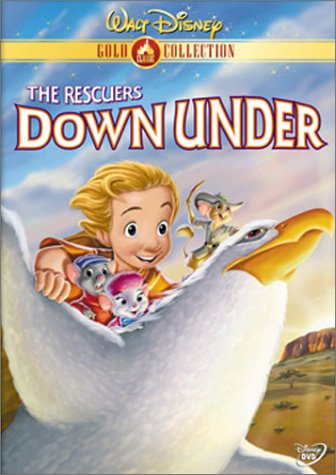 The Rescuers Down Under, released in 1990 is a fun and free movie. Cody, a boy living in Australia, manages to save a golden eagle from a trap. A poacher who is after the eagle kidnaps the boy in order to catch the eagle. The Rescue Aid Society are contacted and their top mice are given the job. Bianca and Bernard catch a flight on the back of an albatross to Australia to begin their mission. Once there, they meet Faloo, a kangaroo rat, who helps them rescue Cody.
The Emperor's New Groove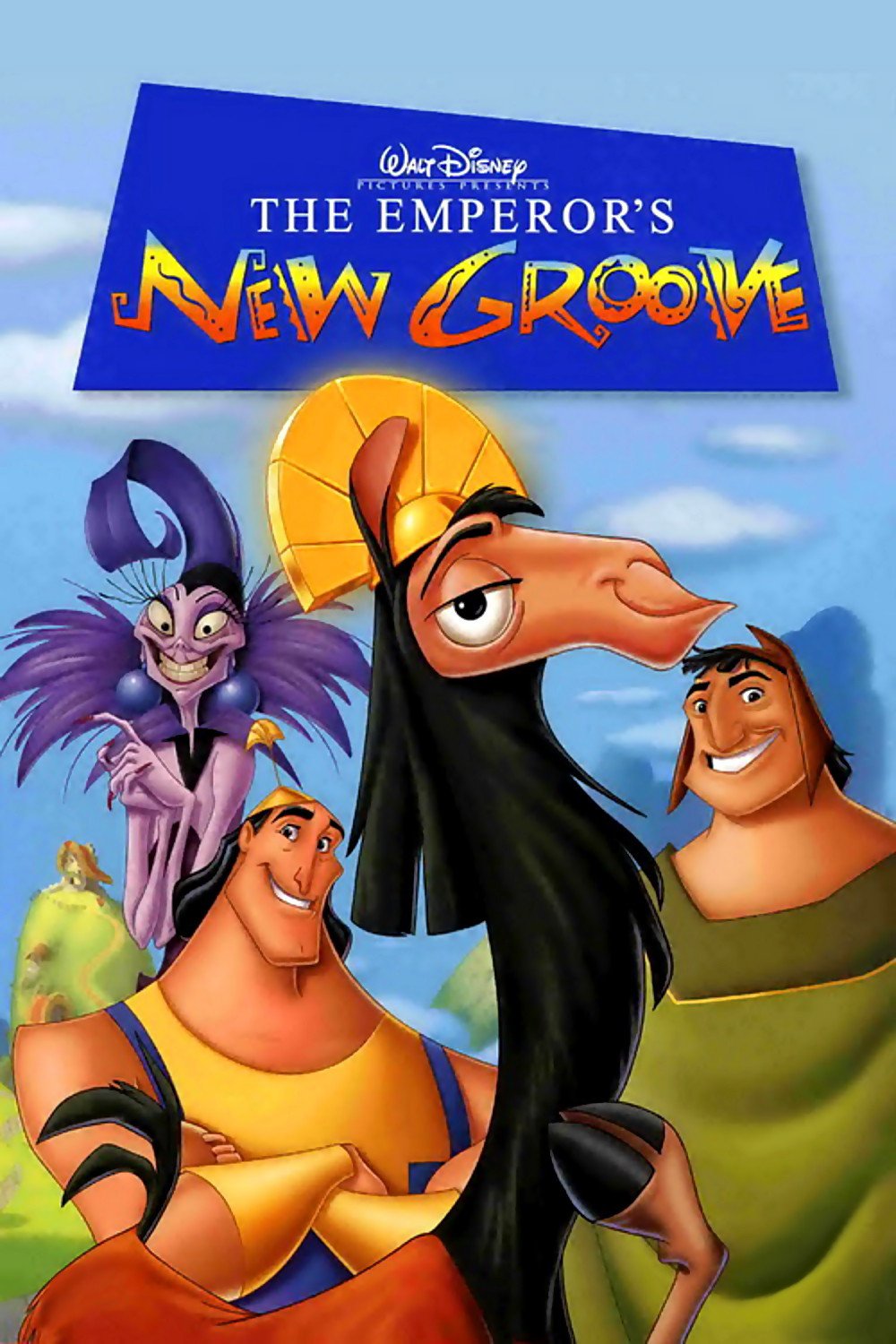 A 2000 film set in Peru during the height of the Inca Empire. Kuzco, the young and arrogant Emperor, gets turned into a llama by Yzma. He gets stranded in the jungle while Yzma tries to take his power for her own and works towards killing him. Kuzco must survive the jungle and all that is in it to get back to his throne. He does this with the help of a peasant named Pacha and slowly makes his way back to the city. 
The Black Cauldron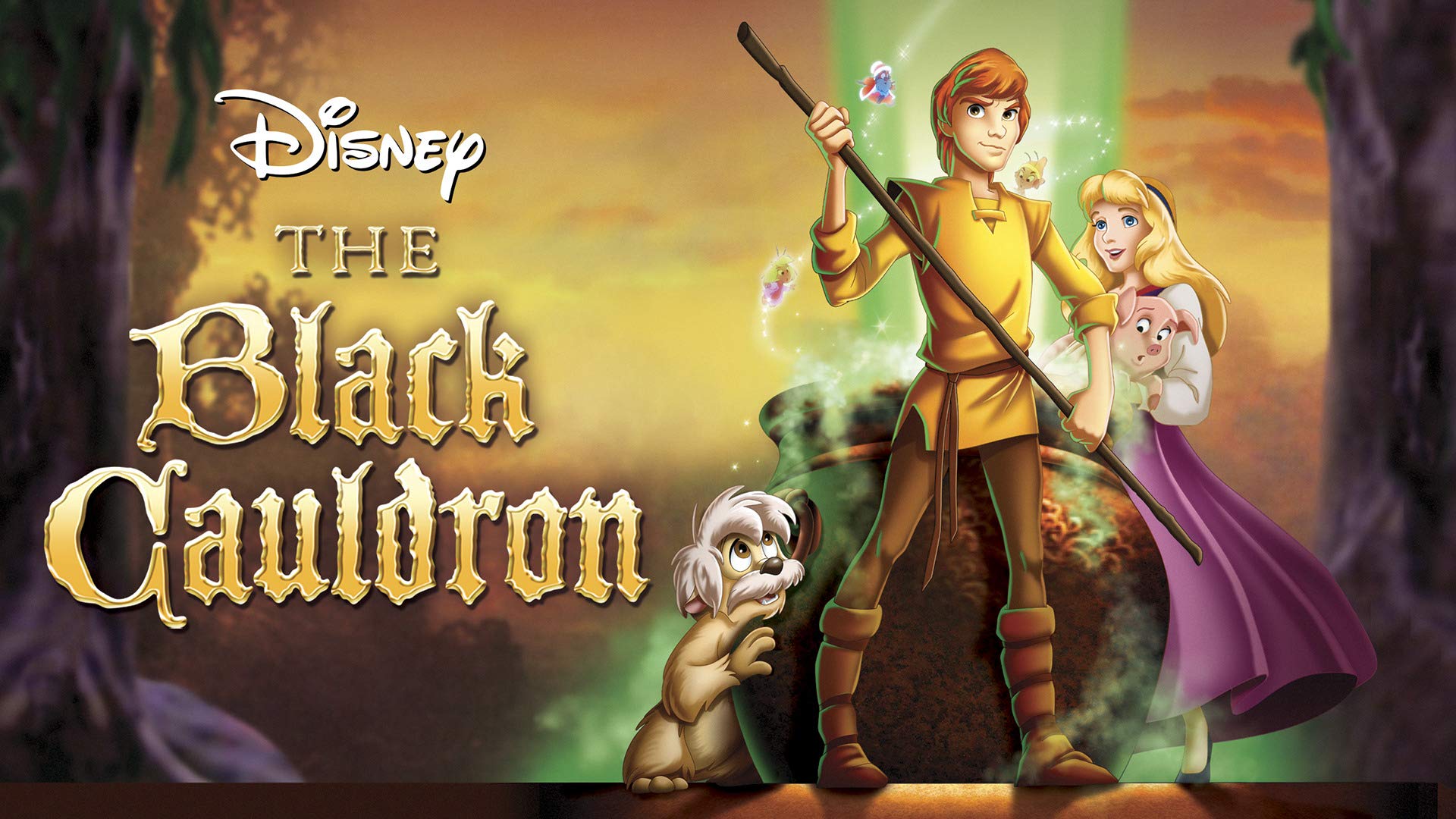 A fascinating 1985 classic movie set in Prydain. Taran, a pig herder, has dreams of becoming a knight. When the Horned King kidnaps Hen-Wren, the prophesying pig that had been entrusted to him, Taran begins his journey. He meets Gurgi and Princess Eilonwy on his journey and together the three locate the magical black cauldron. This must be done before the Horned King summons an army of the undead with the powers of the cauldron.
The Aristocats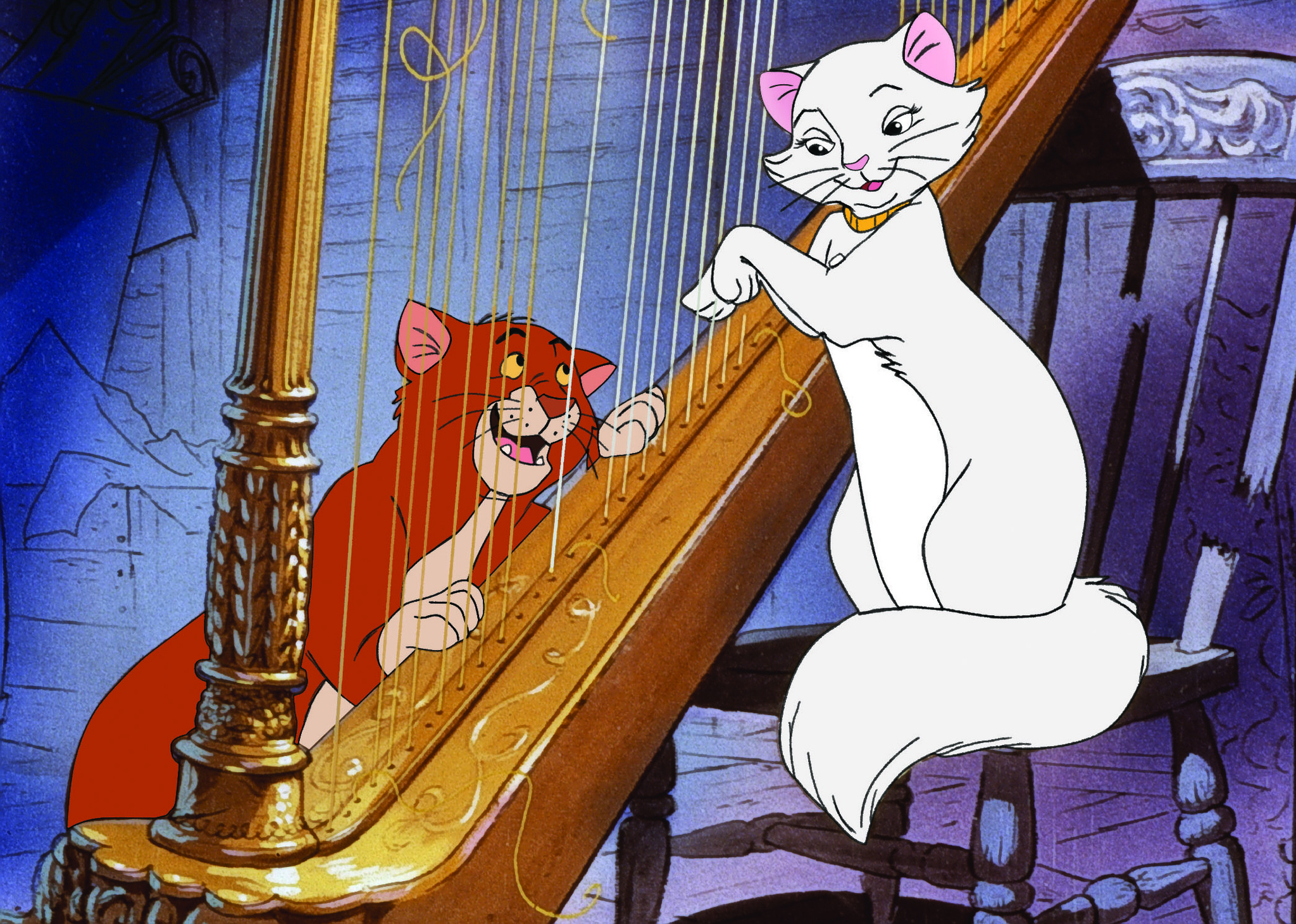 Released in 1970, The Aristocats is an unforgettable tale. Set in Paris, a cat named Duchess is left an inheritance by her retired opera singer owner. However, the cat and her three kittens are drugged and abandoned in the countryside by the greedy butler and must find their way home. The house cats are not used to life outside and are lost in unfamiliar and strange territory. Soon they find an alley cat named Thomas O-Malley, who wants to help them find their way home. Along the way, the group meet many new and unusual characters before reaching home and getting their lives back on track.
Which Classic Movie Are You Going to Watch Next?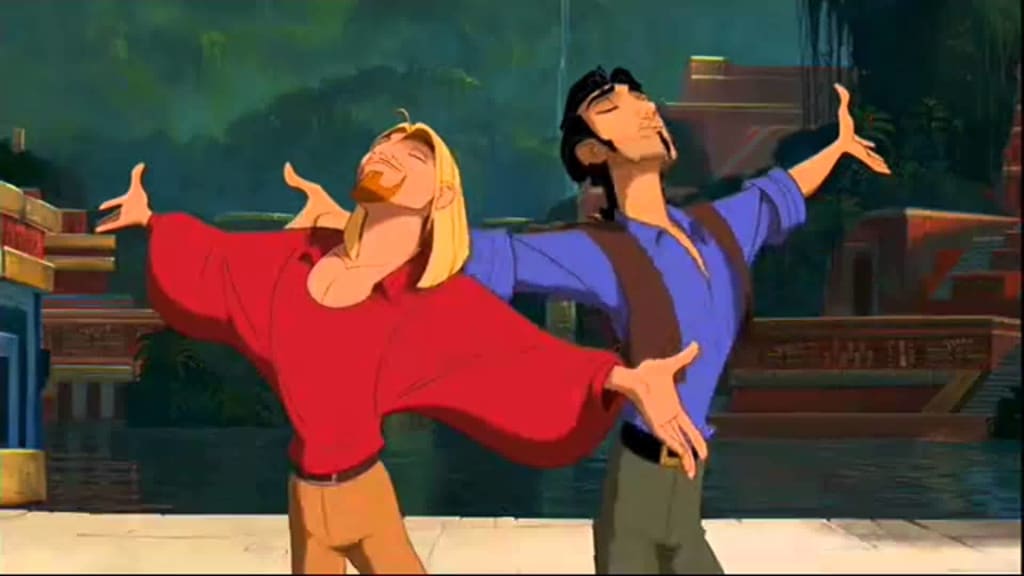 With so many classic movies to choose from, where do you start? Do you want to feel happy or sad? Find something new or enjoy what you know? There are endless possibilities. With that being said, I would like to part ways by letting you know about a few honourable mentions. These movies would have gotten a spot on the above list if there were more spots to give. Some of these are a few of my all time favourites and definitely deserve a watch. Why not check them out?